Moo-ve over boredom with an exciting paper cow craft for kids!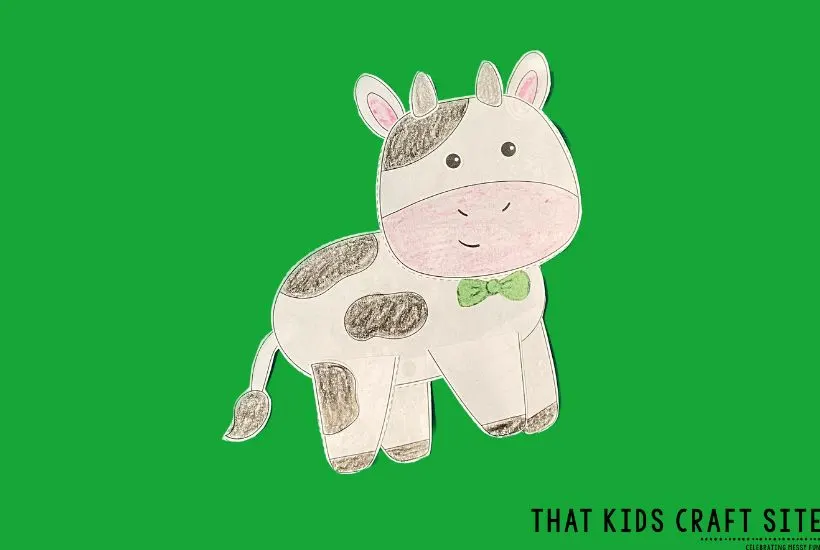 Crafting is a fantastic way to engage children's creativity and entertain them for hours.
It's also a great way to inspire imagination and support self-esteem.
If you're looking for an amazing craft activity, we have an exciting project for you:
Creating a paper cow craft!
This incredible craft combines art, playfulness, and learning.
Additionally, it's easy, enjoyable, and educational.
A paper cow craft is great for a number of different reasons.
For one, this cow craft can be introduced to children as a simple activity to do just because.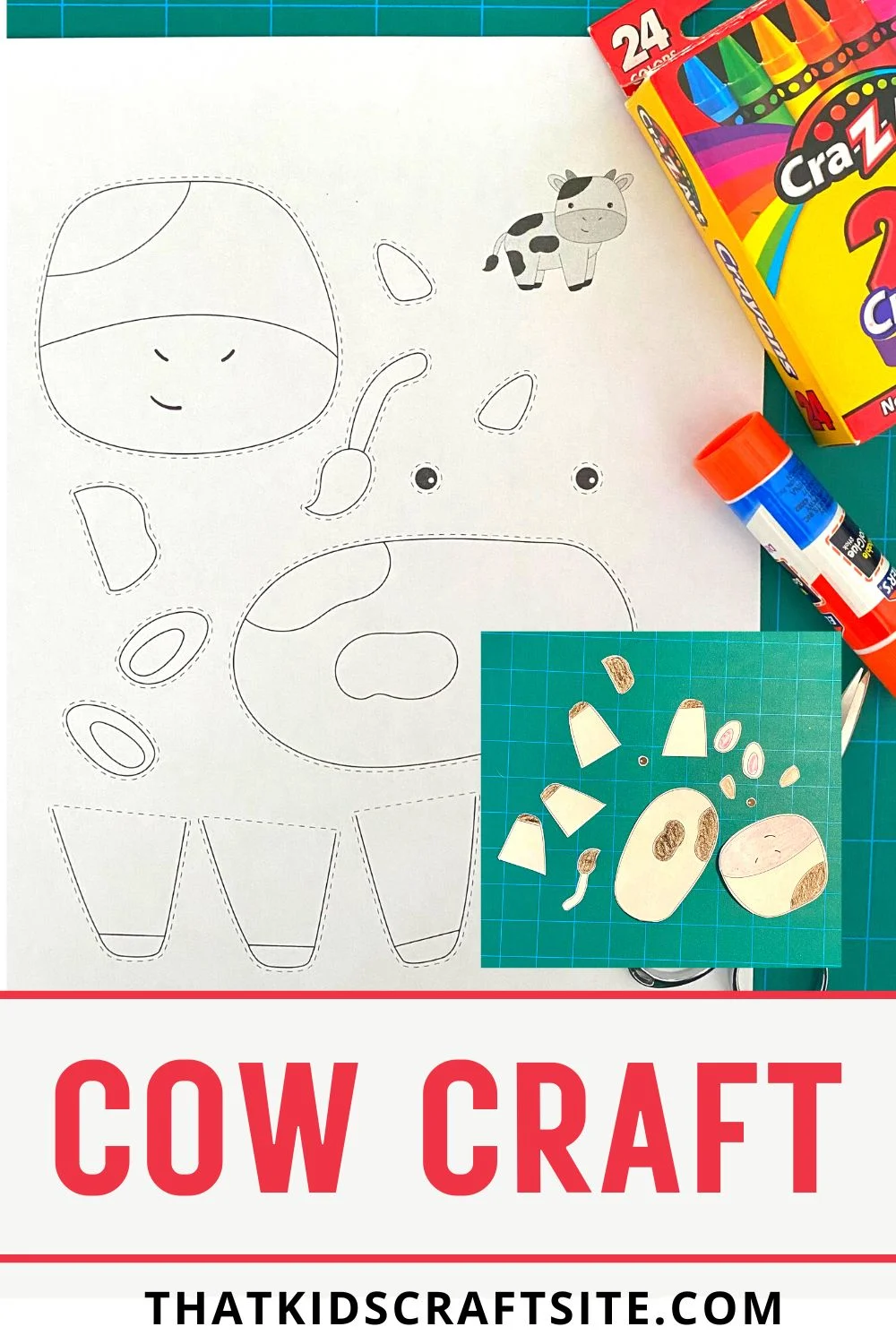 This article contains affiliate links to products that you might like.
Another reason is that it works as a supplement to an interesting lesson on farm animals.
And last but not least, it's a fantastic activity to pair with an exciting book about cows.
Oh, and if you're planning on going to Chick-Fil-A for Cow Day, this would work well too!
Below, we share just how amazing it is for kids to make this wonderful cow craft!
Cow Papercraft
Gather the Materials
To get started on this delightful project, gather the following materials: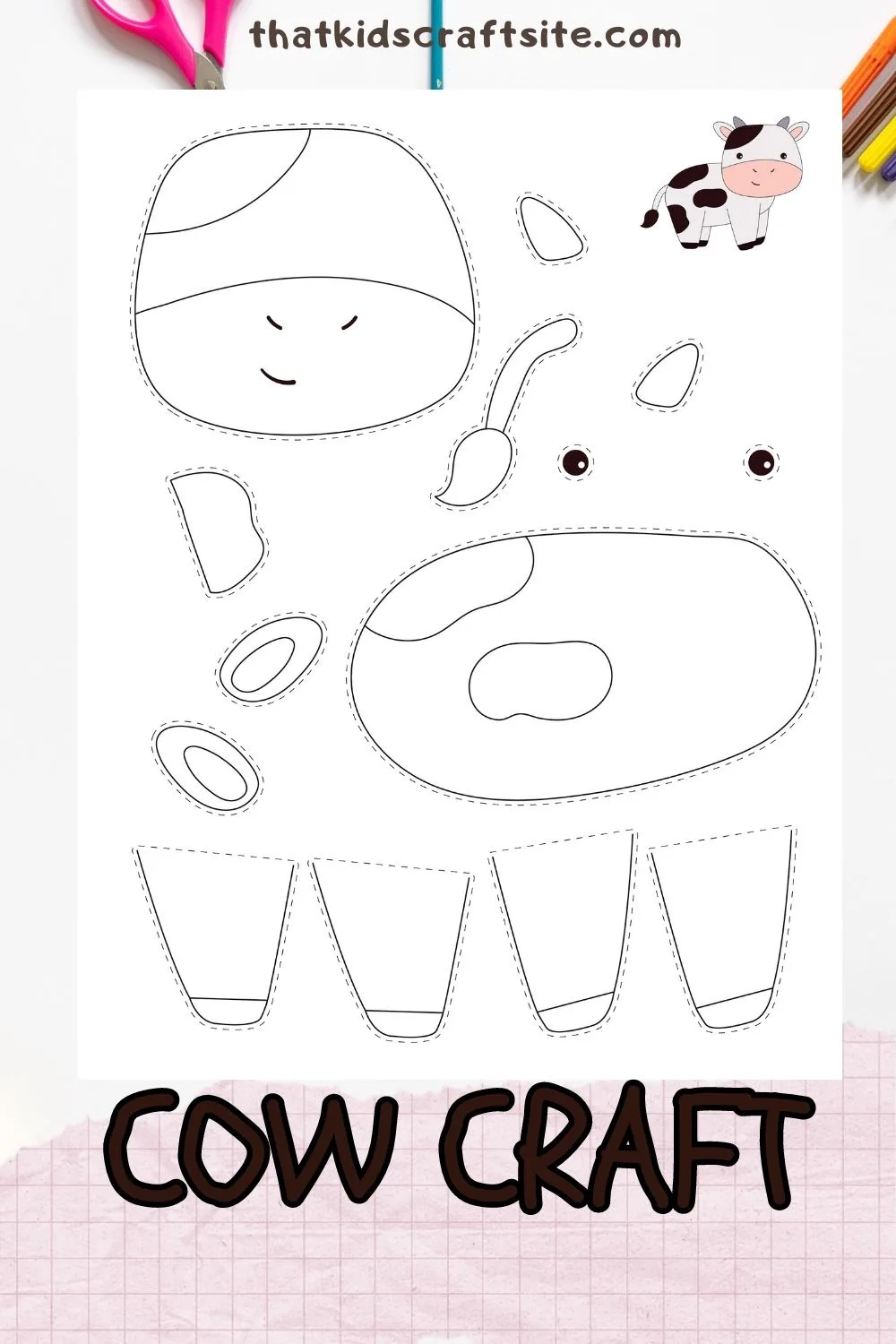 Crafting a Paper Cow Step-by-Step
Step 1:
Begin by heading over to the Freebies Library and download the cow craft template.
Print as many templates as you would like.
Step 2:
Next, color in all the parts of the cow using crayons or markers.
Step 3:
Once the cow is colored in, carefully cut out each part with kid-friendly scissors.
Children may need adult supervision with this step.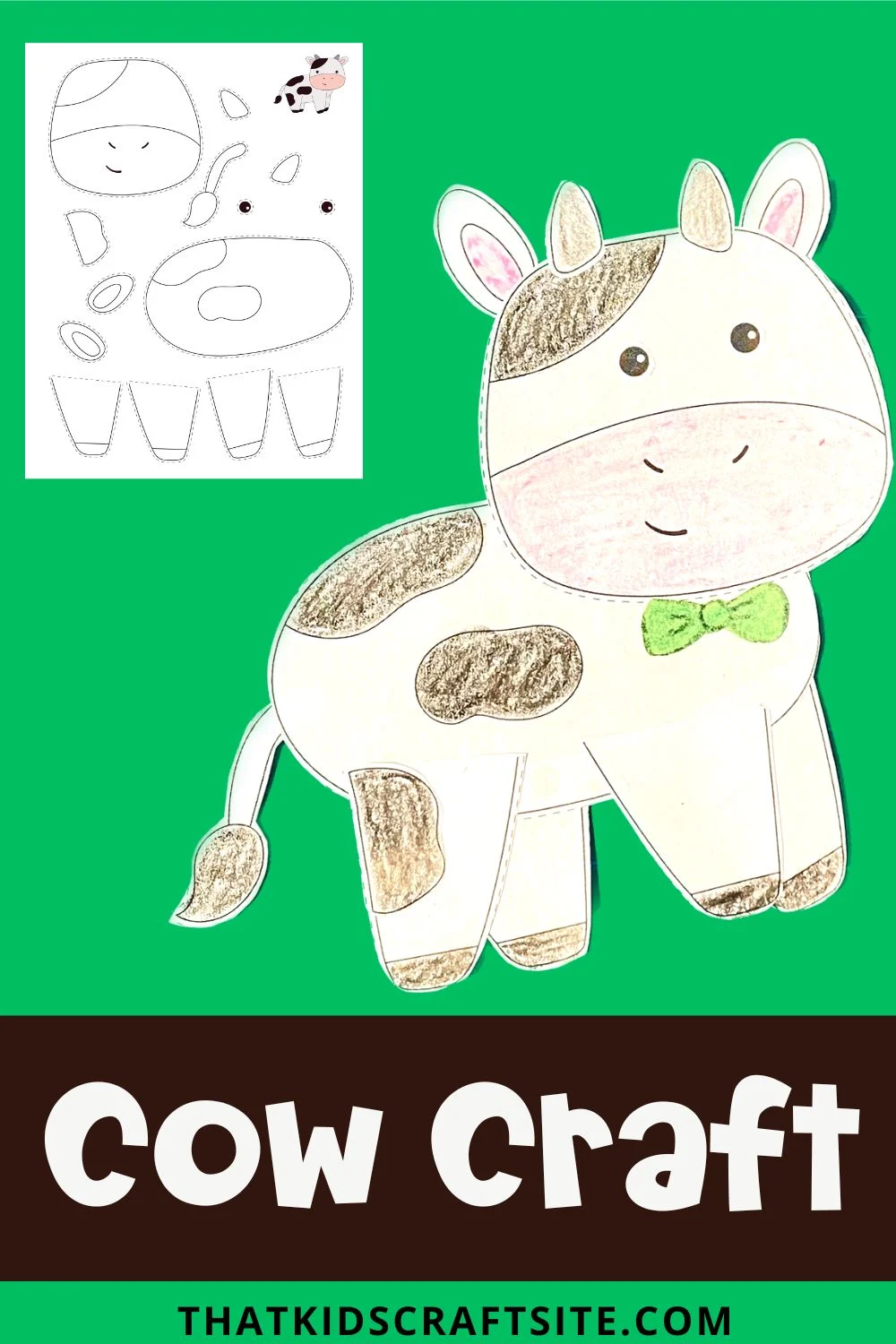 Step 4:
Now, bring the cow to life by assembling all of the pieces together.
Apply glue and attach the body parts accordingly.
Begin with the head, followed by the ears, body, tail, and so on.
This step might require some patience and precision to align the pieces properly.
Step 5:
The cute little cow can be completed now, or encourage children to add their own touch.
Suggest attaching googly eyes for a bit of whimsy.
Kids can also create accessories from construction paper, like a flower crown or a bowtie.
It's important to let kids be creative and express their imaginations fully.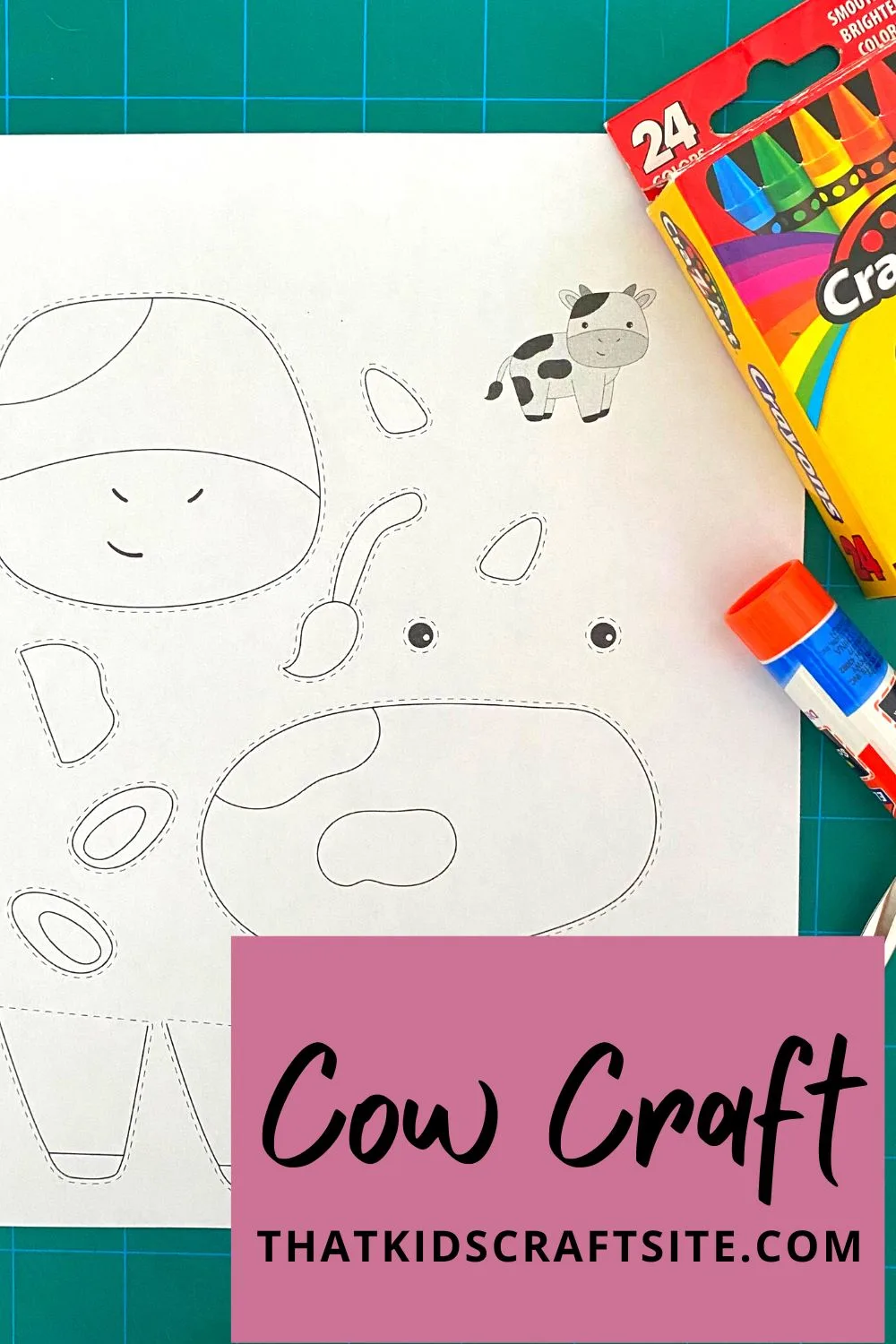 Step 6:
Once the cow has all of its finishing touches, it's time to display or play.
Pop it in a frame and hang it up.
Or, encourage little ones to engage in imaginative play with their cute creation.
They can invent fun stories featuring the cow.
Or, they can even send their cow on an exciting adventure or two.
The possibilities are endless.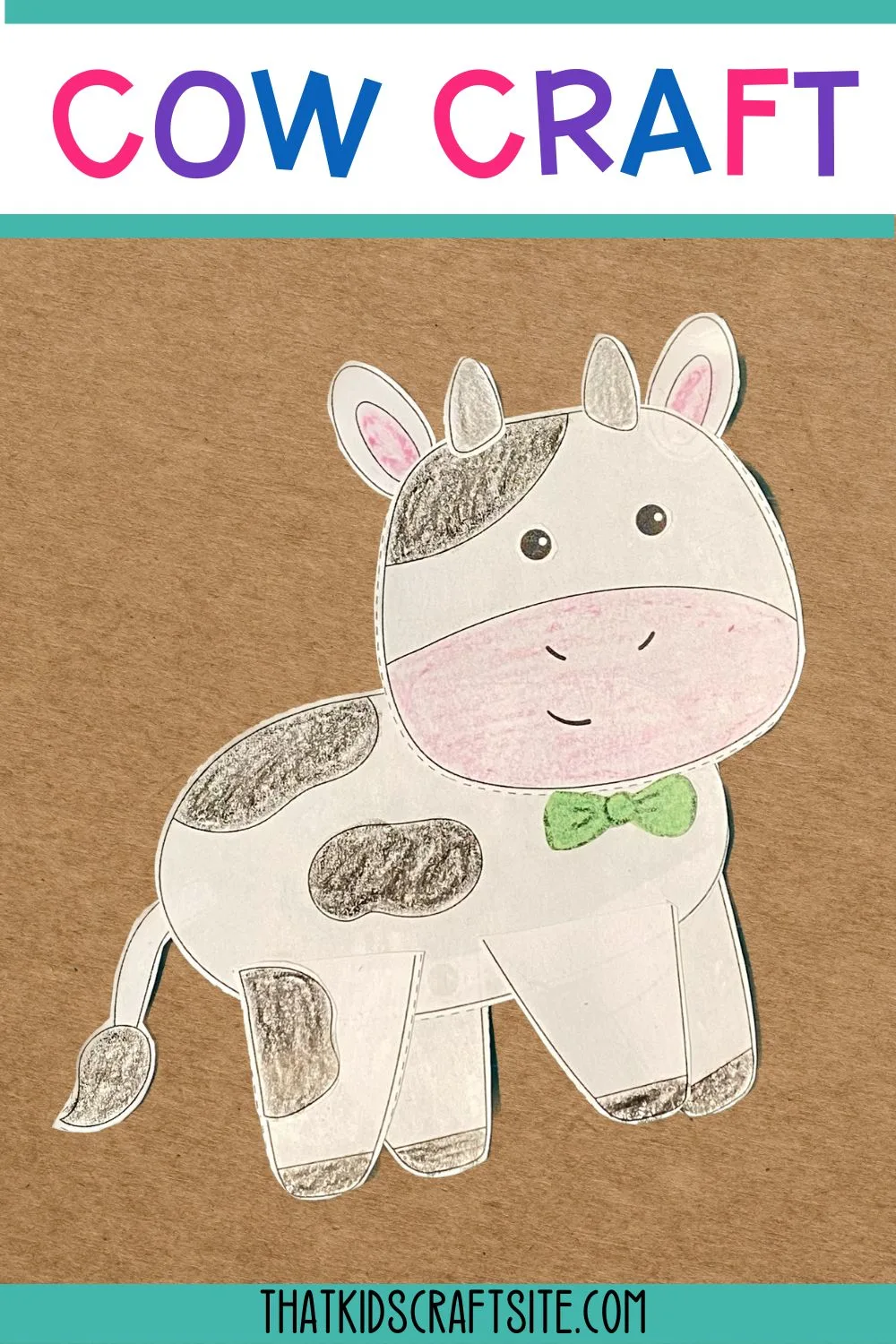 Children's Paper Cow Craft
Crafting a paper cow using our FREE printable template is a fantastic activity for children.
It promotes creativity, builds fine motor skills, and increases knowledge about this cute animal.
This engaging craft project is entertaining while allowing kids to explore their imagination.
So, let's go!
Gather the materials, print out a template, and have a moo-velous adventure of cow crafting!
---
You May Also Like…