Have an afternoon of fun with a DIY paper pig craft for kids!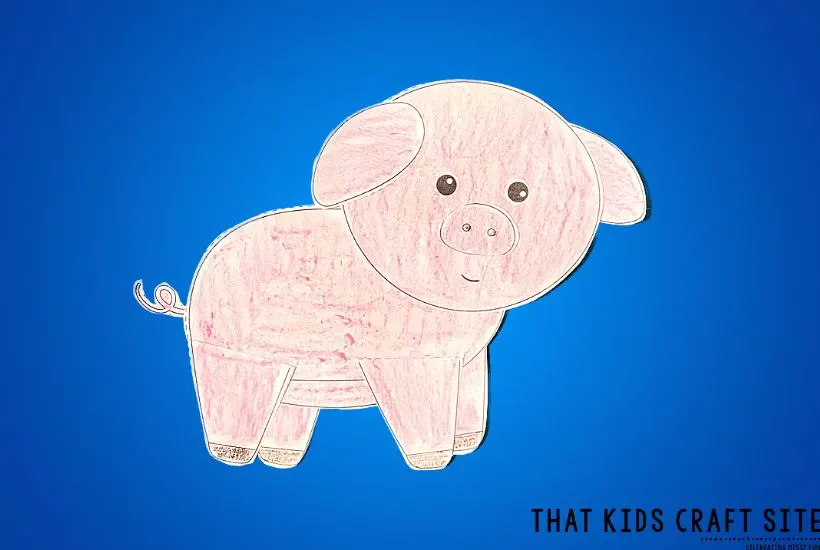 Engaging in creative activities is a great way to spend quality time with children of all ages.
Crafting can help kids to foster their imagination and build their dexterity.
One delightful craft project that you can make with your little ones is creating a paper pig.
A paper pig project can be both exciting and educational for kids.
Introduce an interesting pig craft to your littles as a fun afternoon activity.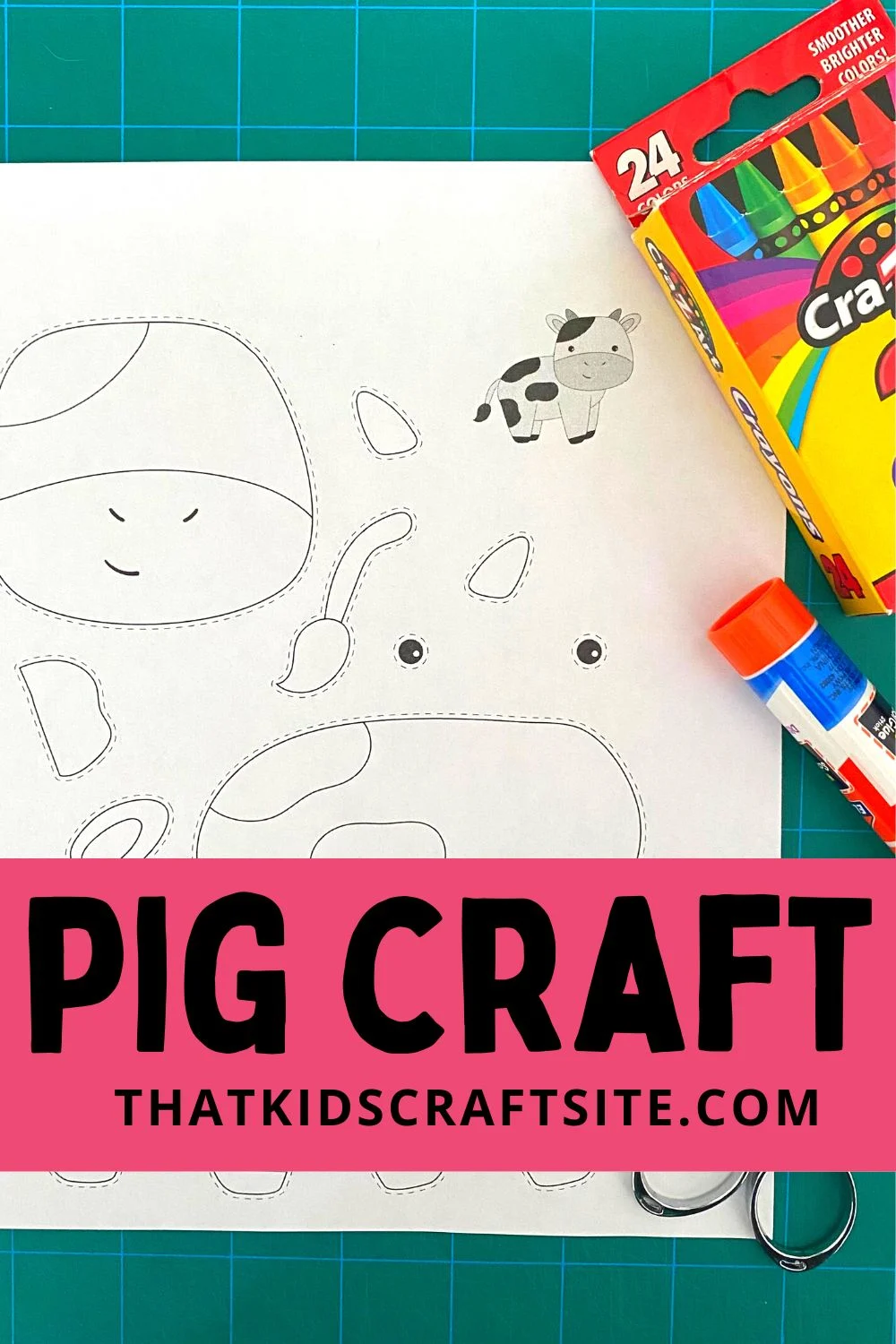 This article contains affiliate links to products that you might like.
It's also a fabulous craft to combine with a mini-lesson about animals on a farm.
It can even be paired with a popular pig book, such as Charlotte's Web or Olivia.
Below, we will guide you through the exciting process of creating a cute paper pig.
With the help of our free printable pig template, this pig project is super simple to complete.
Let's get started and discover just how easy it is to make a paper pig project!
Paper Pig Craft for Kids
Materials Needed for a Pig Craft
Before diving into this fun and fabulous pig craft, make sure you have the following materials: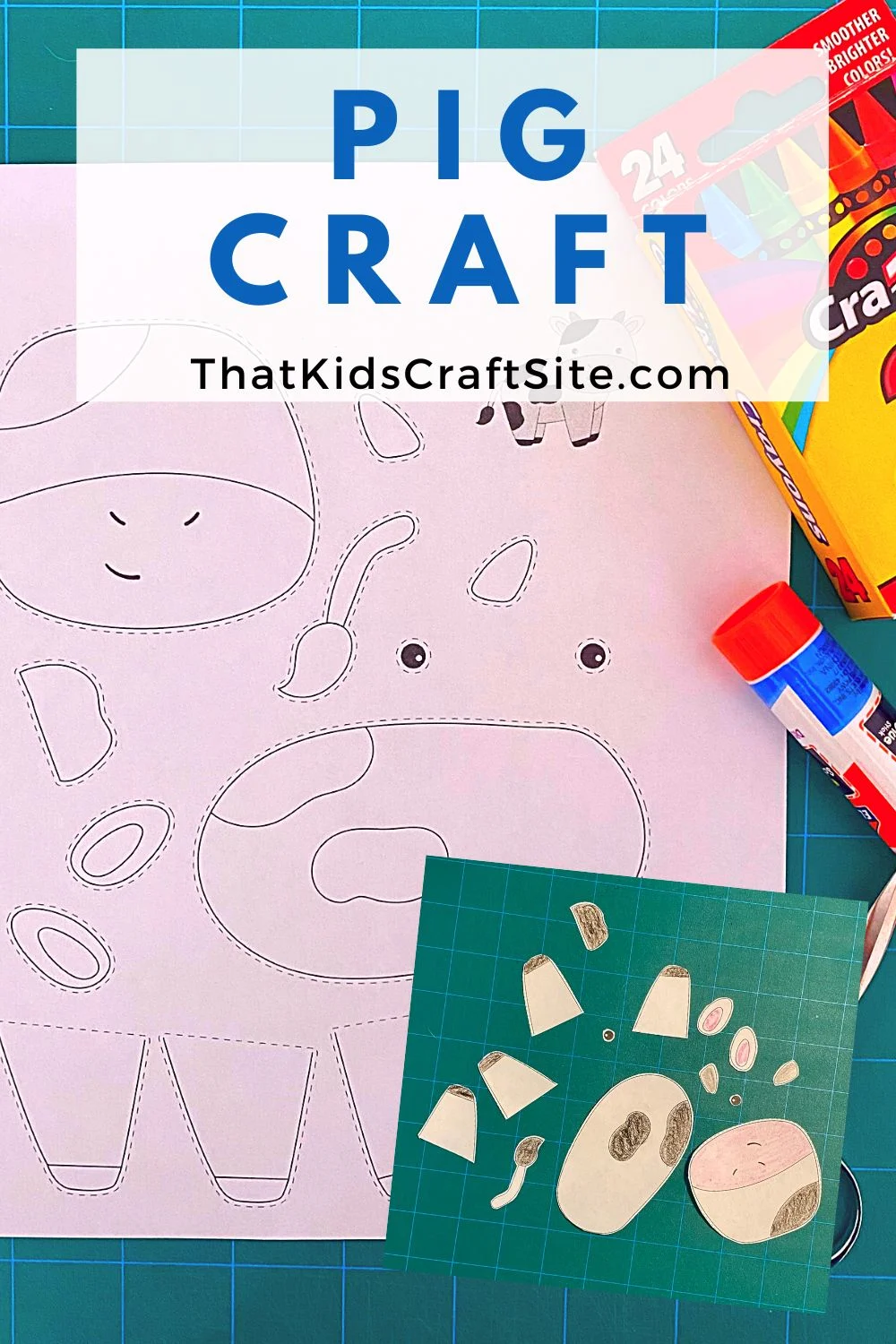 Step-by-Step Instructions for Making a Pig Craft
Step One:
Locate and print out the FREE pig template in our Freebies Library.
You can print as many as you like!
Step Two:
Color in all of the different parts of the pig with crayons or colored pencils.
Choose a traditional pink color, or be unique and make a purple or polka dot pig.
Step Three:
Once the pig is all colored in, carefully cut out the pig parts along the dotted lines.
Young children may need a hand with this, or simply some scissor supervision.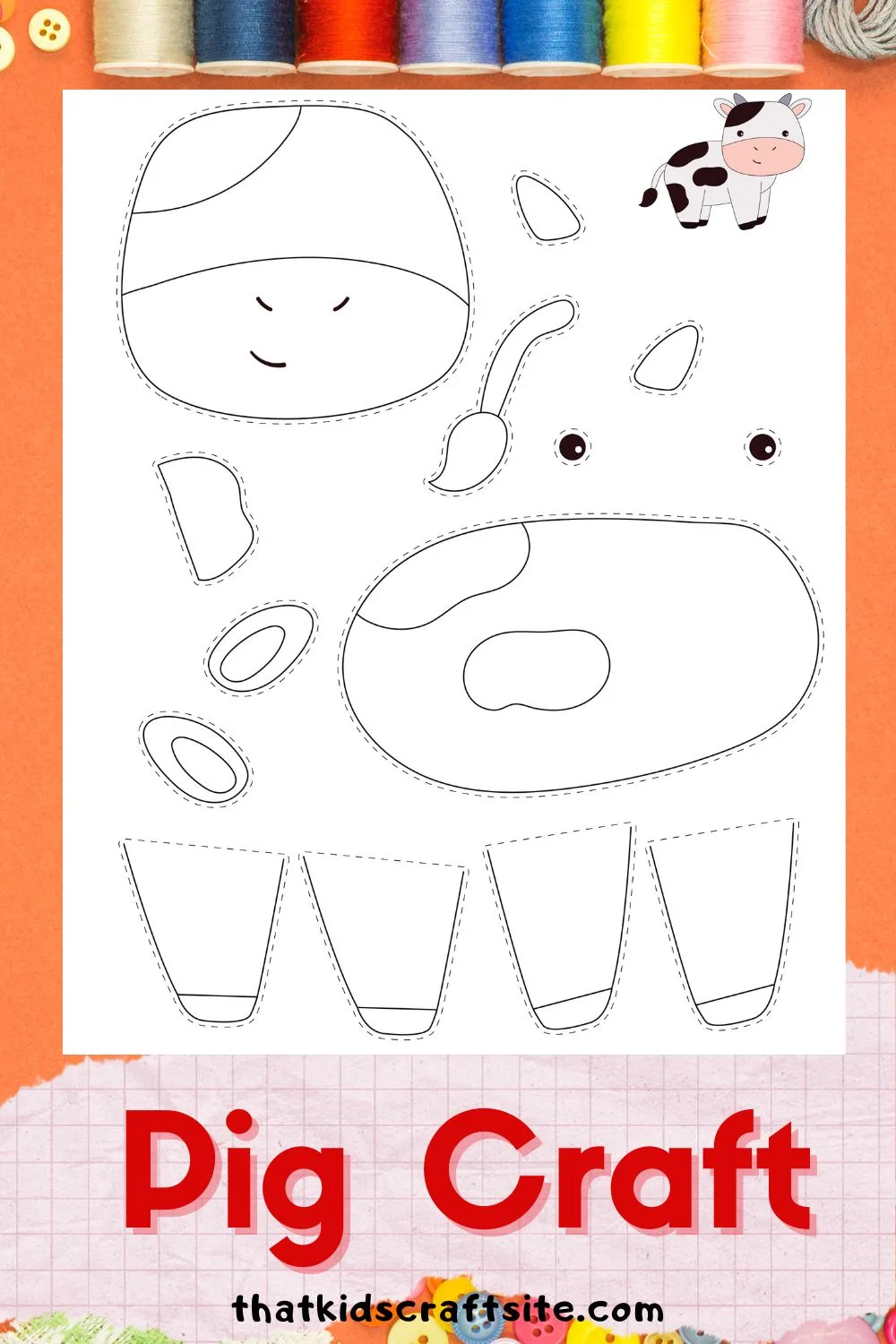 Step Four:
Assemble the pig by applying glue to each piece and carefully connecting the parts.
Start with the head, add the ears, then the body, tail, and so on.
Then glue on the pig's features, such as the eyes and the snout.
If you're opting for silly googly eyes, you can put them on for a more lively appearance.
Step Five:
Allow children to showcase their individuality by adding personal touches.
An idea would be to make a hair bow out of construction paper.
Maybe design and cut out a tutu for the pig to wear.
Or perhaps, kids would like to put shoes on the pig.
There are so many fun ways that little ones can make the pig their own!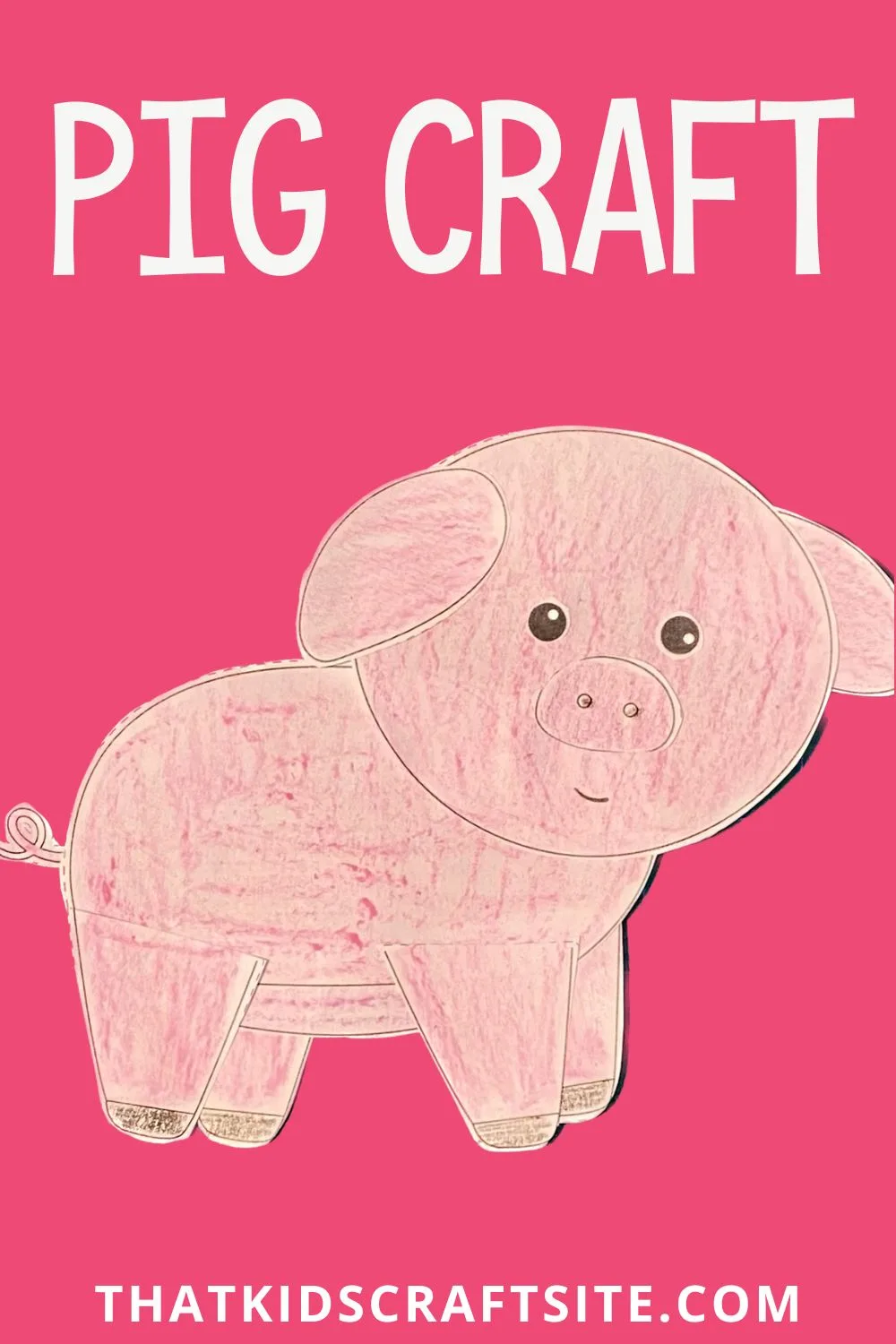 Children's Paper Pig Craft
Creating a paper pig craft using our FREE printable template is a wonderful activity.
It's engaging and entertaining for kids of all ages.
Not only does this pig activity provide a creative outlet but it also promotes imaginative thinking.
By following these step-by-step instructions, your little ones can easily make a cute paper pig.
So, gather your crafting supplies and print out the template.
Before you know it, you and your littles will be enjoying a delightful pig crafting session.
---
You May Also Like…