Craft and play with an animal pig mask for children.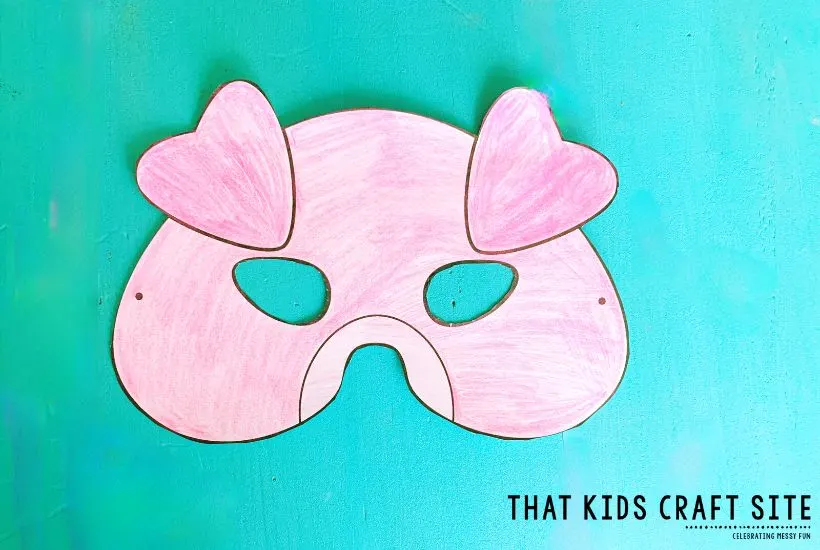 It's a well known fact that little ones enjoy dressing up and acting out.
Whether it's to perform a story from their favorite book or bring to life a made-up tale from their imagination, children can learn a lot from dramatic play.
A great way to encourage children to engage in pretend play of any kind is with the help of an animal mask.
Little learners will have a ball making and creating an animal mask of their own.
And, wouldn't you know, we happen to have the most adorable pig mask for children over in our freebies library!
The pig mask template we have is available for free, and it will most definitely provide hours of fun at home or in the classroom.
Discover how wonderful it is for kids to make and play with a piggy mask.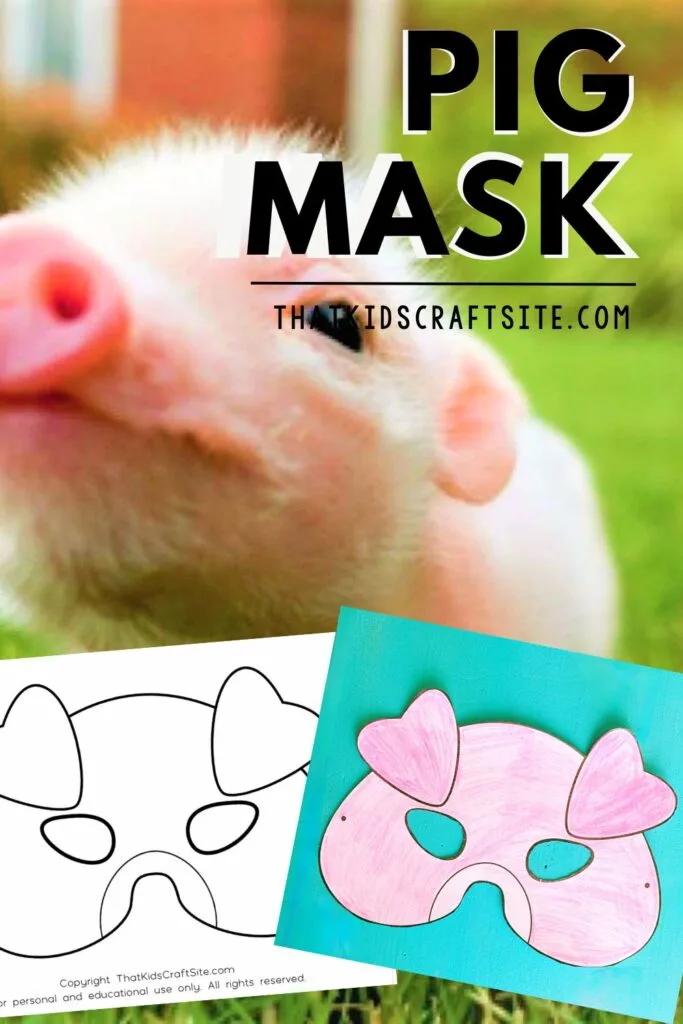 This article contains affiliate links to products that you might like.
Children's Pig Mask Craft Template
Fun Ways to Use the Pig Mask with Kids
Learning through play is one of the best ways for kids to develop their minds and strengthen their bodies. Below are some really great ideas for using a pig mask with little ones.
Encourage children to get into character by asking them some simple questions.
Questions such as:
What noises do pigs make?
How do pigs move around?
What types of food do pigs like to eat?
And where do pigs live?
These types of questions are a wonderful way to support active learning with small children.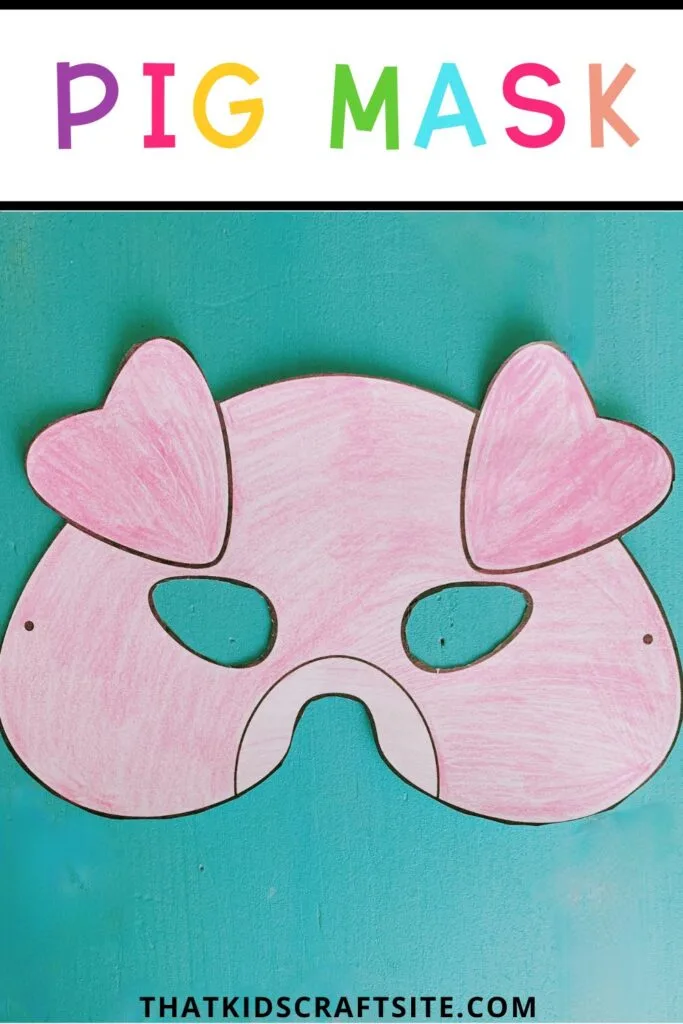 Another great pig mask play idea is to prompt little ones to act out short stories.
By simply putting the mask on, they can turn into a fabulous pig who is living their best farm life or possibly a pig who takes a unique journey into the story of the Three Little Pigs.
There are an infinite number of fun ways to use a pig mask with kids.
Keep reading to see just how easy it is to make a pig mask and begin playing!
What You Need to Make the Pig Mask
Pig masks are very easy to create with the help of our FREE pig mask template. In fact, you will only need a few more items to complete this interactive project.
Here's what you will need:
Kid-safe scissors
Crayons or markers
Ribbon or twine
Printer
Paper or cardstock
FREE printable template for the pig mask (it's in the Freebies Library!)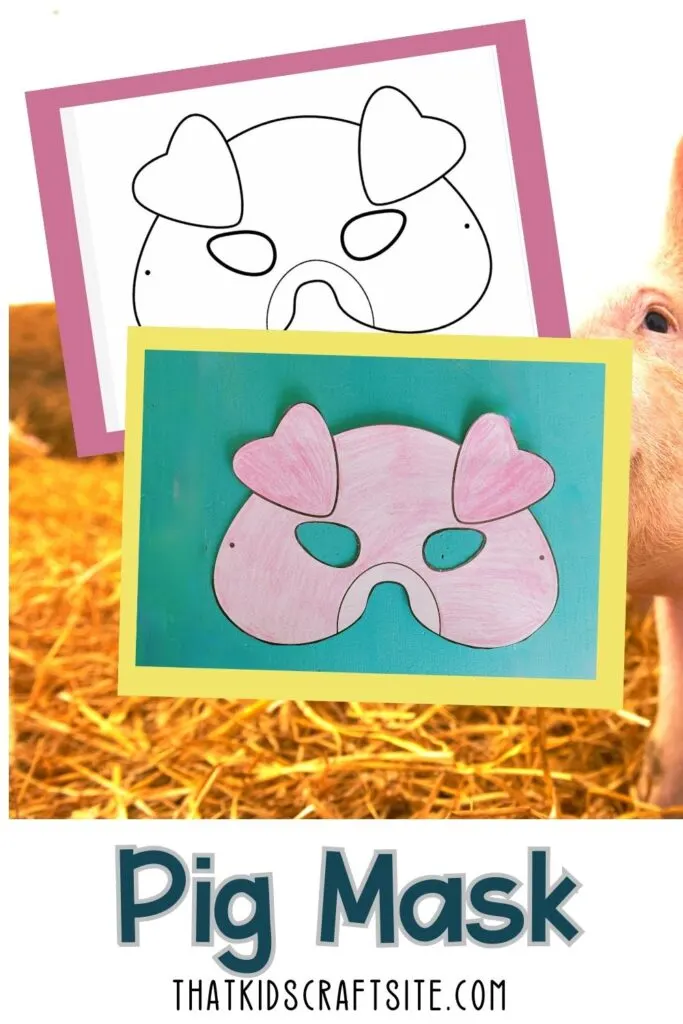 To make an extra special mask, you may also like to have (but these are not necessary):
Glue Stick
Glitter
Other embellishments
How to make a pig mask:
Print out the FREE pig mask printable template from the freebies library.
Color in the mask outline with crayons or markers.
Cut out the mask and the eye holes.
Add optional fun embellishments like glitter, rhinestones, and more.
Put a hole punch in each side of the mask.
Carefully attach the ribbon or twine by putting it through each hole and tying a knot.
Put on the mask and become a little piggy!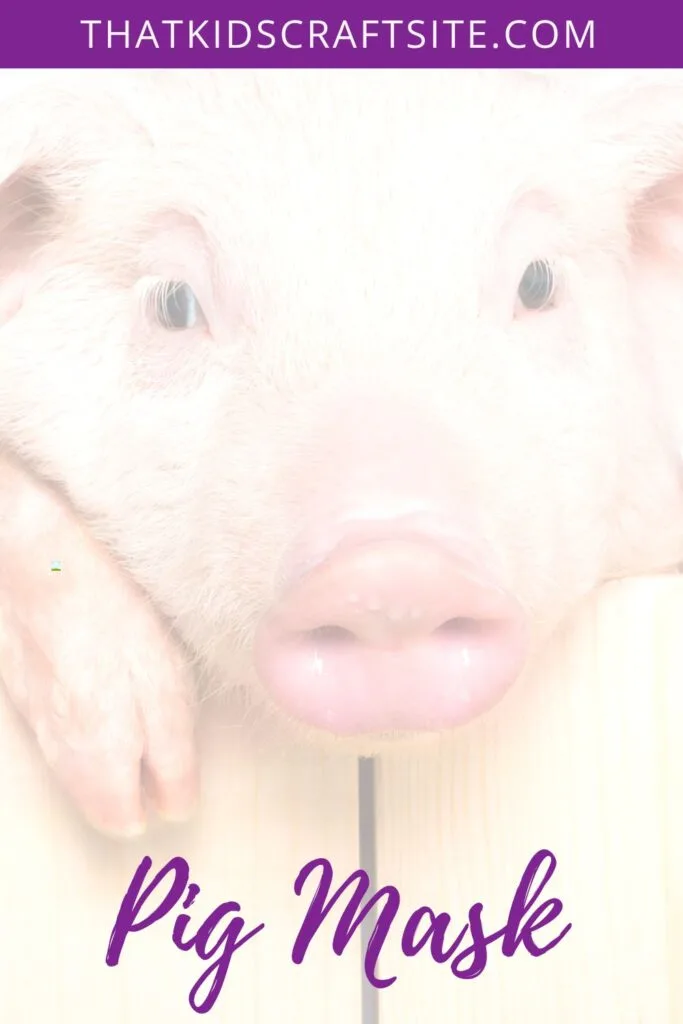 Make and Play with a Pig Mask
Little ones will love this make and play pig mask. By creating a one-of-a-kind mask and wearing it proudly, your little piggies will learn through play.
Head on over to our freebies library and sign in for full access to this perfect pig mask and more.
You May Also Like…