Your kids will go bananas over this do-it-yourself monkey mask craft!
Their favorite jungle animal will come to life right before their eyes as they create their very own monkey mask!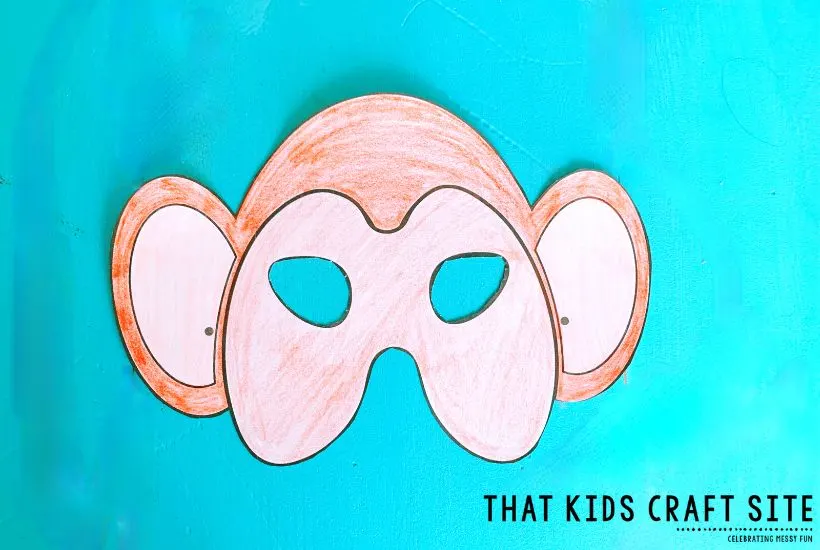 What You Need to Make the Monkey Mask
This monkey mask craft requires minimal supplies and will lead to loads of fun!
Directions
Make your own monkey mask with these 5 easy steps!

1 – Download the monkey mask printable from the Freebies Library.
2 – Once downloaded, print the mask template on white cardstock.
2 – Carefully cut your mask (don't forget the eyes!) and color it with crayons, pencils or markers.
3 – With a sharp pencil, poke holes in the designated spots on the side of the mask where your elastic will be fed through. You could also glue on a craft stick to act as a handle instead.
4 – Tie the ends of a 12″ piece of elastic to the holes.
5 – Your mask is complete! Stretch the mask over your head and transform into the coolest monkey around!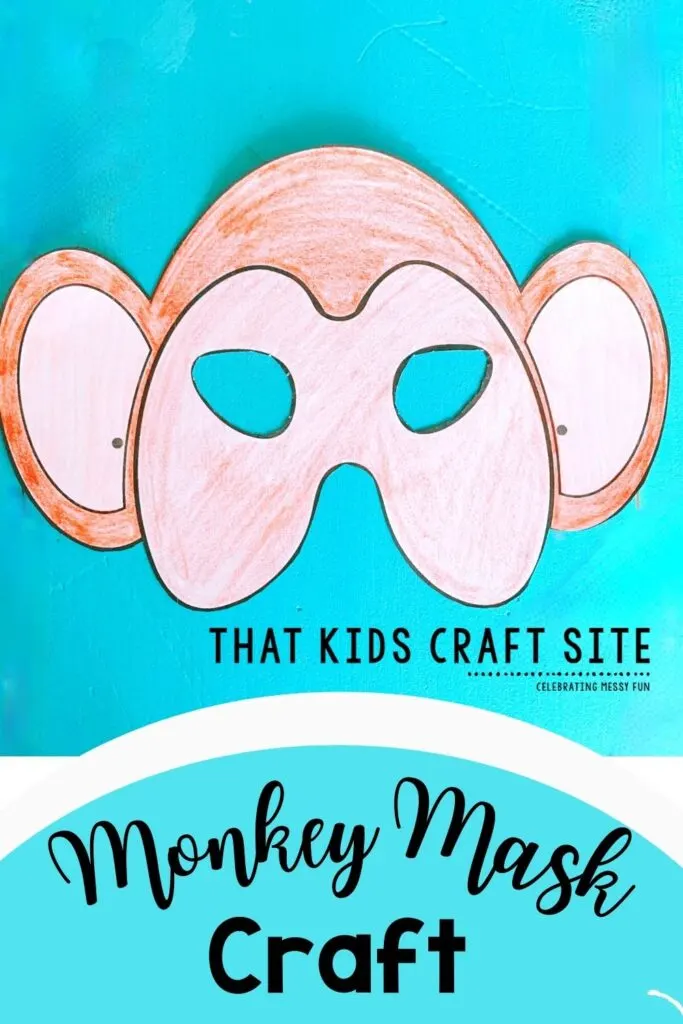 Fun Ways to Use the Monkey Mask
This craft is a great conversation starter and can be incorporated into your kid's reading time or different lessons no matter the age group.
Do any of your kids love a curious little monkey named George?! This mask would be the perfect addition to storytime. This Curious George book about his monkey mischief at a pizza party is a hit in our household!
Maybe your littles are just starting to identify different animals… you can use this mask to talk about the types of animals that live in the jungle. Have stuffed animals of other jungle inhabitants? Great! Incorporate those for your other examples!
Older kids may want to dive deeper into learning about monkeys after making their monkey masks. You can teach them about the habitat of monkeys. Take it a step further by talking about the ways we can help preserve their ecosystem here in our own homes… less paper waste, recycled products, and water conservation are just a few small actions that can lead to big results for these beautiful animals and our planet's rainforests!
As you can see, there is no monkey business here! This craft will get their creativity flowing and curiosity soaring no matter how young (or old) your kids are.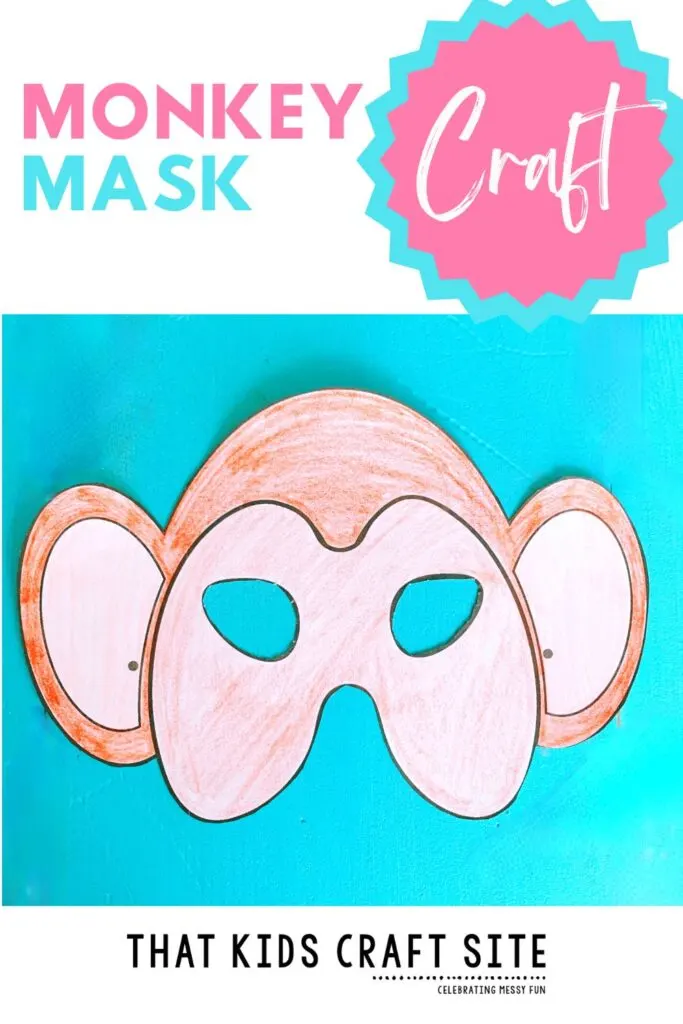 Get Your Free Monkey Mask Craft Printable
You can get your hands on this free monkey mask craft printable in the Freebies Library!
If you're not a member yet, it's easy to join! Simply click below to sign up.
You may also like…