Paper dolls can be a fun, engaging activity for children of all ages. They encourage hands-on play and the use of imagination, allowing kids to express their creativity in a unique way. With the free printable paper dolls available below, it's easy to get the creative juices flowing without even leaving the house!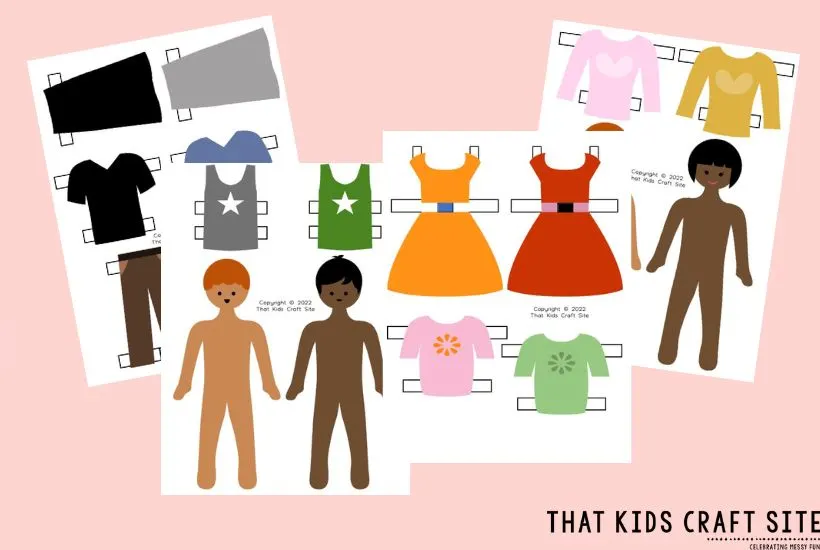 Encouraging Fun with Paper Doll Play
Printable paper dolls are an excellent way to spend time together as a family. Kids will love using their imaginations to dress up and style their paper dolls however they please. They'll have endless options when it comes to outfits since they can mix and match pieces from each set.
This helps them practice problem-solving, fine motor skills, spatial awareness, and other important cognitive skills that are essential for development.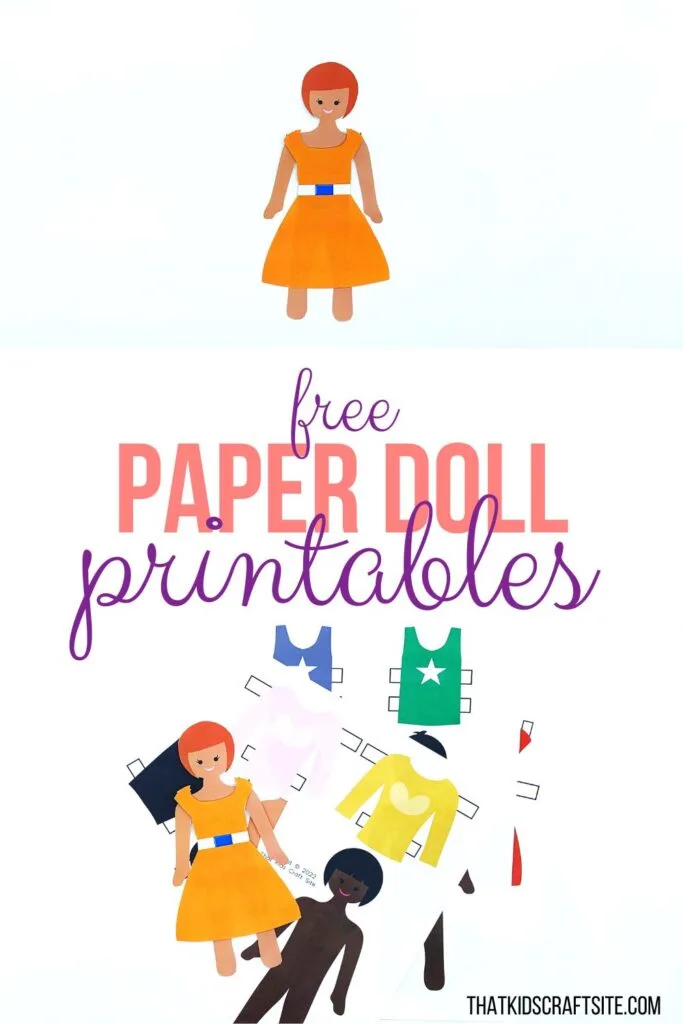 Things You'll Need to Make the Paper Dolls
* Printer
* Cardstock paper (this is my favorite because it's so bright white)
* Scissors
* Paper Doll Pattern (see below)
* Color markers, pencils, or crayons (optional)
* Glue stick (optional)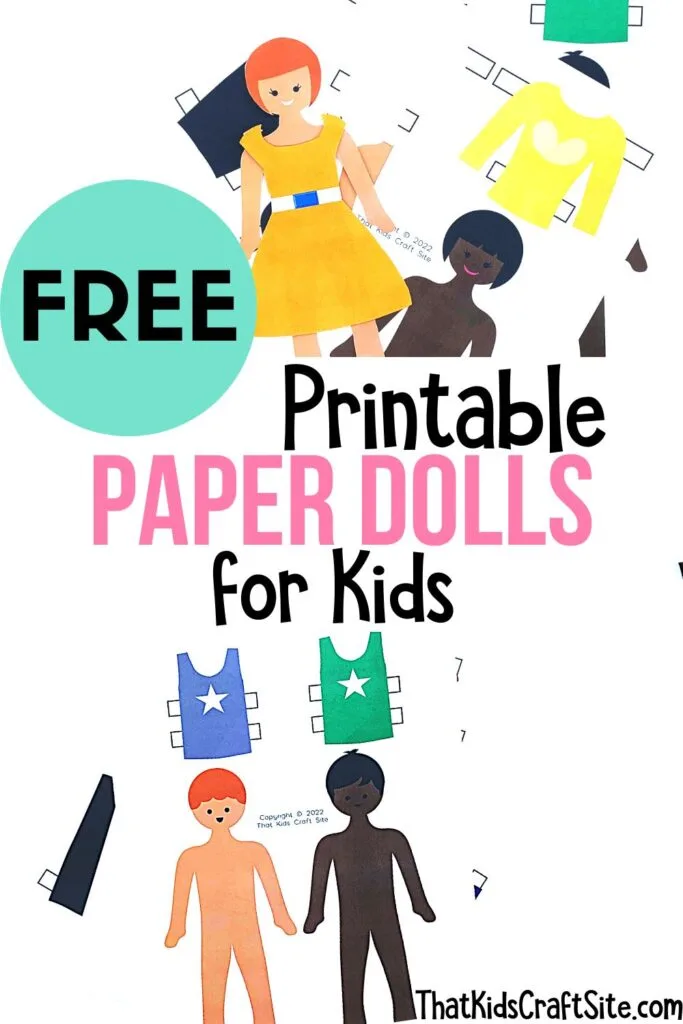 How to Use the Printable Paper Dolls:
1. Download and print the paper doll set of your choice onto cardstock paper. Cardstock is preferred over plain printer paper because it is sturdier and holds up better to repeated play.
2. Cut out each piece of clothing and accessories carefully with scissors. If you have kids helping out, make sure they are supervised while cutting.
3. Let your children use their imaginations to create unique outfits for their paper dolls using colored markers, pencils, crayons, or any other art supplies that you may have. They can color right on the outfits that are already provided to add their unique touch!
4. Glue the outfits and accessories onto the paper dolls using a glue stick *OR* simply bend back the tabs on each outfit to help them hang on the paper doll's form.
5. Once complete, encourage your kids to have fun with their dolls! They can act out stories and play pretend while they use their imaginations!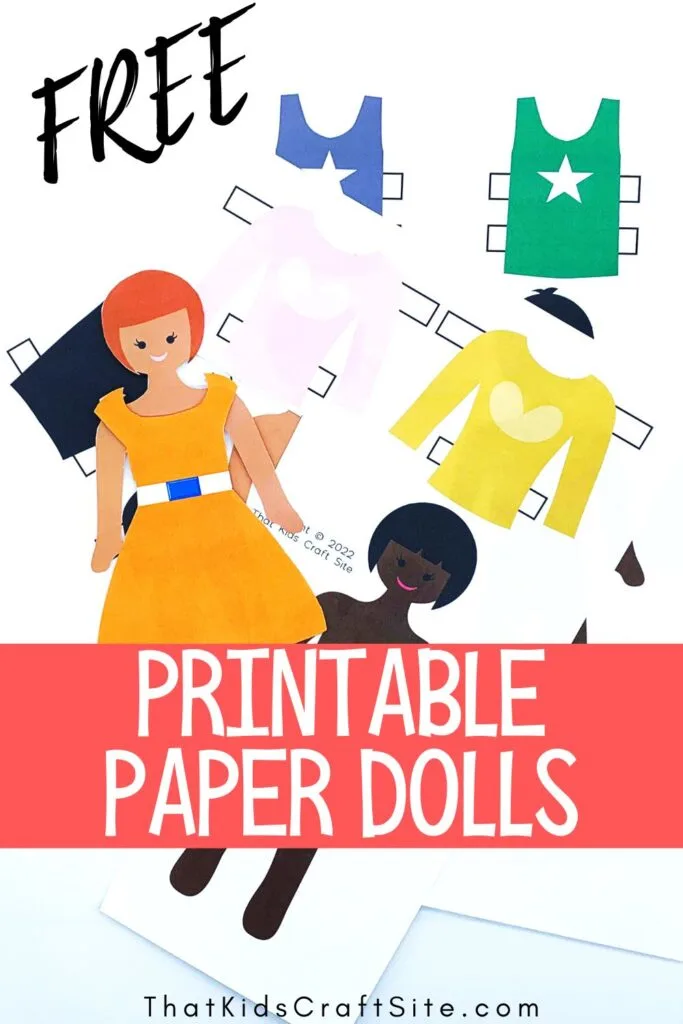 Paper Doll Printables for the Win
Using paper doll printables is an easy way for kids to express themselves creatively and develop important skills at the same time. Plus, it's a great activity that parents can do together with their children–it's sure to create countless memories and foster family bonding in no time! So why not give it a try? You'll be glad you did!
Happy creating!
Grab Your FREE Paper Dolls Printables
The free printable paper dolls can be found in our Freebies Library. You can sign in HERE.
Not a member yet? Fill out the form below and the password will be emailed to you! Thanks so much for joining!
YOU MIGHT ALSO LIKE…