Check out this super cute bee paper craft activity for Spring that will get kids buzzing!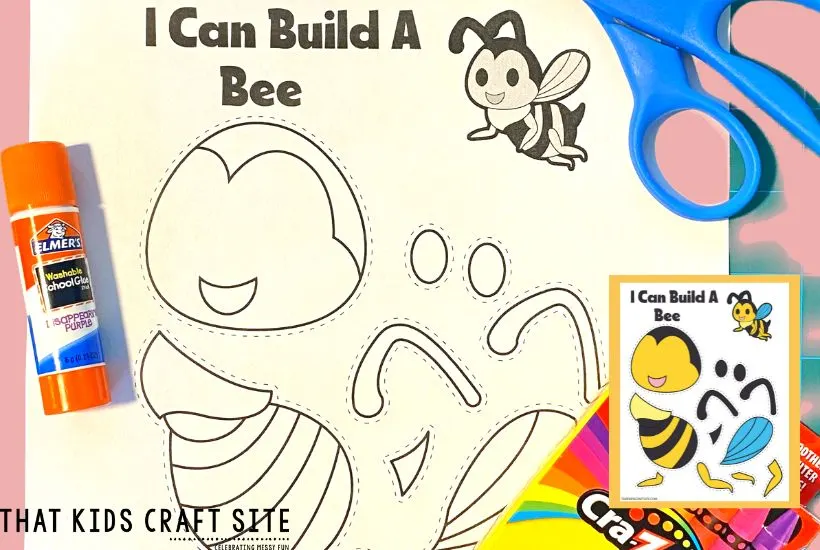 Turn your little ones into busy bees with a bee-utiful coloring activity!
It's a really exciting Springtime project that will most definitely get kids buzzing.
Perfect for a rainy day activity or to supplement a lesson on bees, we have a great bee paper craft for kids.
It's an activity that can also be perfectly paired with an awesome bee book, such as The Honeybee or Bee and Me.
Let's be real; learning about bees is fun, and making a paper bee craft is a fantastic way to add to the excitement!
This bee activity will both engage and entertain little learners from preschool age through elementary grades.
Check out below to find out just how wonderful making a bee paper craft can be for everyone!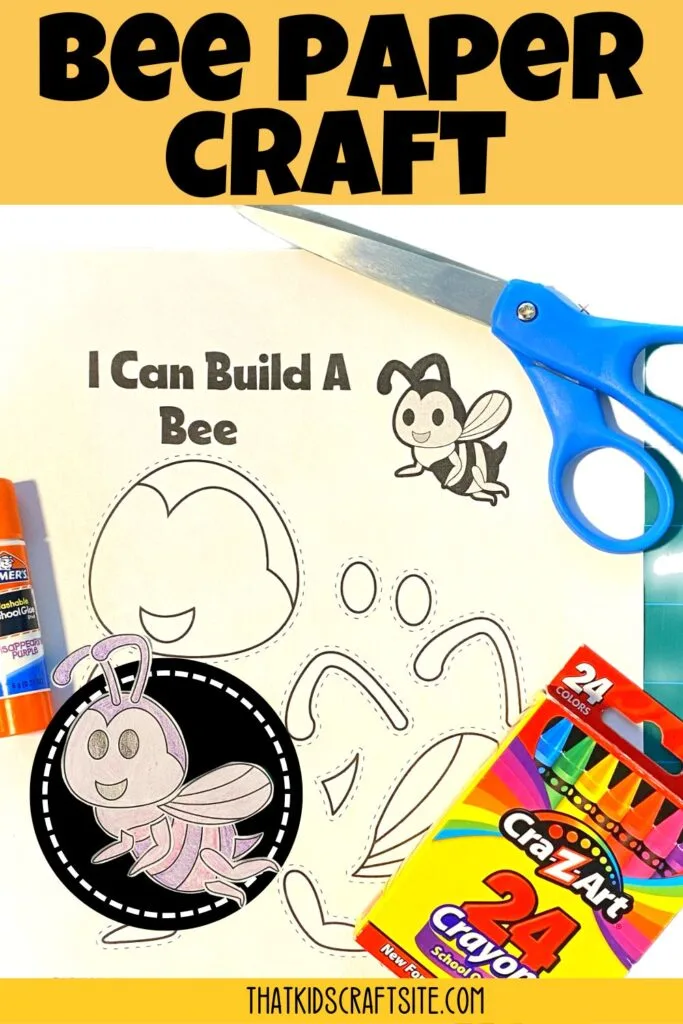 This article contains affiliate links to products that you might like.
Paper Bee Craft for Kids
Kids of all ages will have the best time making a paper bee craft.
It's a simple activity that allows children to express their creativity while putting together a work of art.
Tiny makers also have an opportunity to let their imaginations take hold as they color in the bee.
While bumble bees are typically black and yellow, kids may want to try using other colors. They might make their bees to be pink and purple or green and orange.
Encourage young artists to do as they wish and support their unique thinking. They may just surprise you as they create a paper bee craft that they love.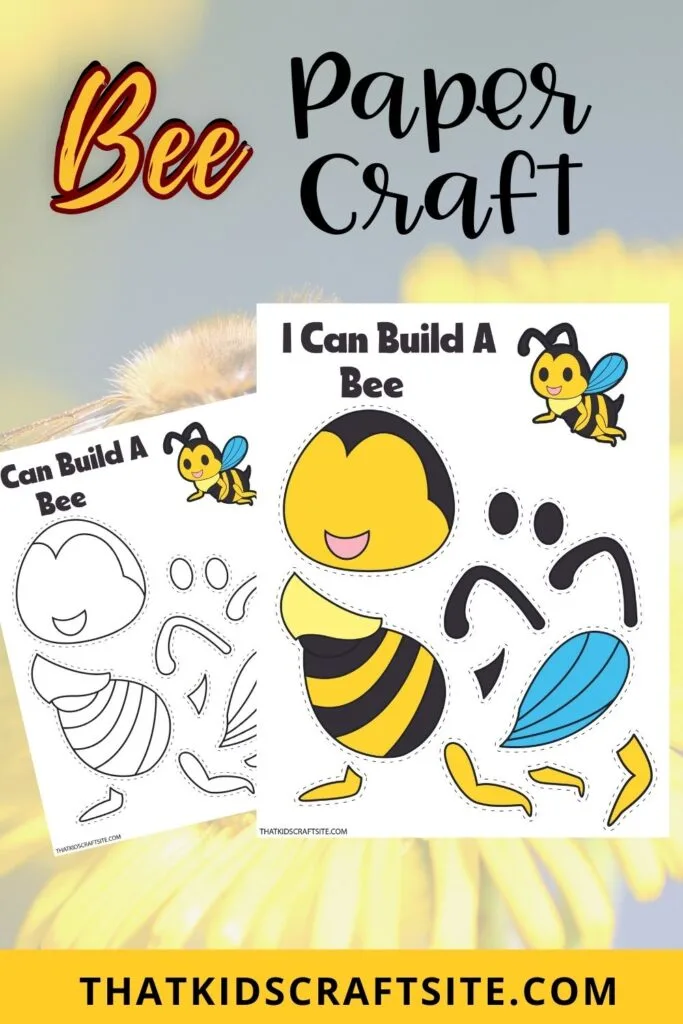 Making a Paper Bumble Bee
Making a paper bumble bee is super simple and a rather quick project from start to finish.
You only need a few materials, kids who like color, and a free hour or so. If coloring is not their thing, there is a color version you can print out and use as well.
Take a look at the complete materials list below, and make sure you have everything before you start!
Materials Needed to Craft a Paper Bee:
Printer
Paper
Crayons or Markers
Kid-friendly Scissors
Glue Stick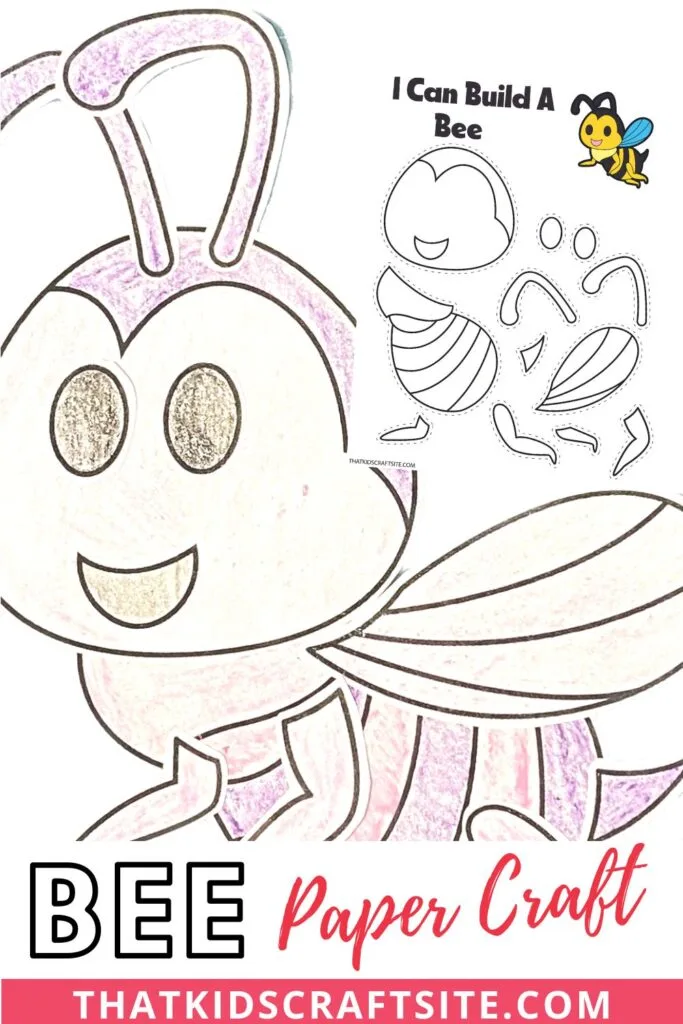 How to Craft a Paper Bumble Bee:
Click on the Freebies Library and download the bee pattern.
Color in the different parts of the bee with crayons or markers or use the color-version of the craft instead.
When the bee is colored in, carefully cut along the dotted lines using kid-friendly scissors. *Big kids should be okay with some supervision, while little ones may need some assistance.
Next, grab the glue stick and glue all of the parts together to make a bumble bee.
Once it is completely dry, you can frame it, stick it to the fridge, or give it to a friend.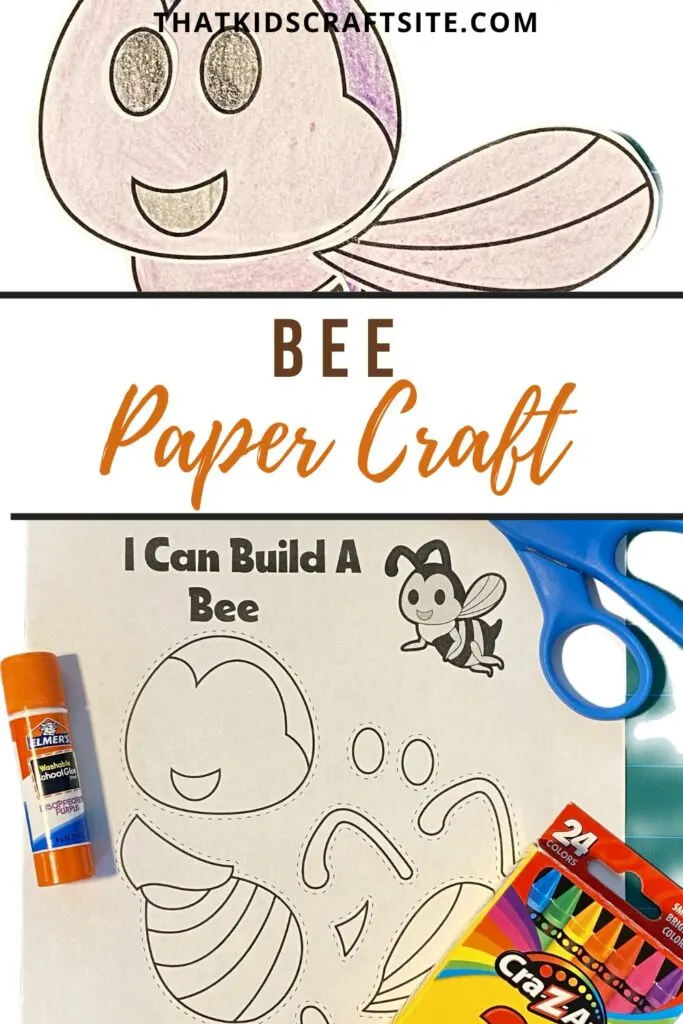 Kid-friendly Bee
This kid-friendly bee craft is a fun Springtime project. Find this activity and more in our Freebie's Library, and spend the day crafting. Let's get started!
Happy making!
You May Also Like…