Fly away this Spring with an adorable ladybug paper craft for kids!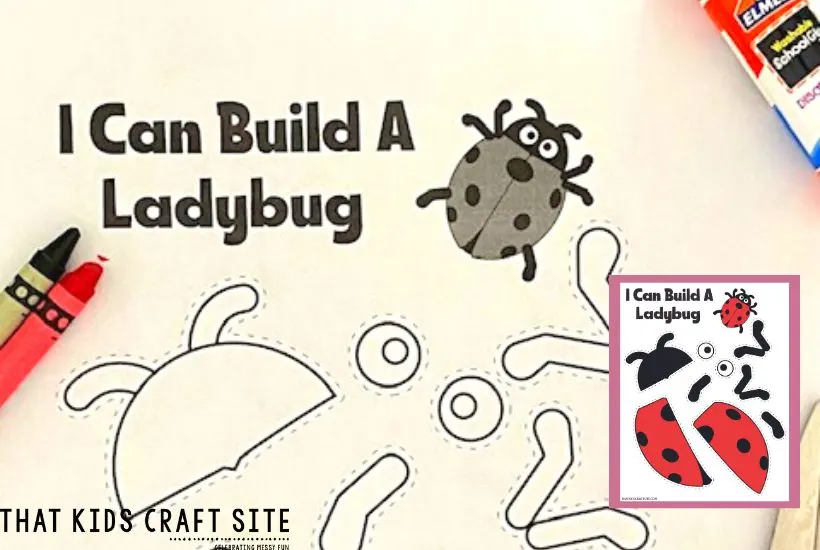 Ladybugs are magnificent delicate little insects. Not only are they super cute, but they make the best subjects for craft projects.
Whether you are planning an exciting ladybug unit for your little ones or you're simply feeling creative, we have a lovely ladybug paper craft that is just right for you and your kiddos.
Hands-on activities are a great way to teach students of all ages.
They are interesting, engaging, and they make learning really fun for kids!
Other than getting outside and searching for ladybugs out in the wild, children can have a blast inside making incredible ladybug paper craft projects.
If you have been searching for an easy activity for your kids, look no further because our ladybug paper craft might just be what you need.
It's simple, it's free, and best of all, it's fun!
Keep reading to get all the details on how to create this lovely ladybug project.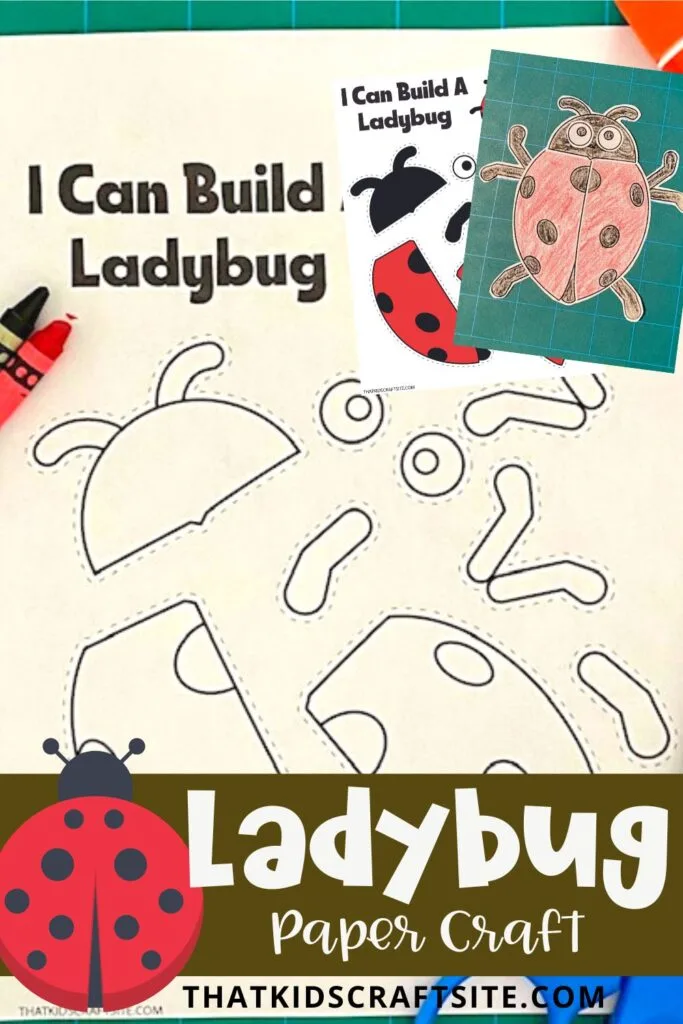 This article contains affiliate links to products that you might like.
Paper Ladybug Project
Putting together a paper ladybug project is really easy. There are only a few things that you will need, and your little ones will enjoy hours of fun, creative time.
Find out everything it takes to make a paper ladybug by looking below.
Supplies to Build a Paper Ladybug:
Ladybug Paper Craft Template (good news…it's FREE in the Freebies Library!)
Printer
Paper
Crayons or Markers or Colored Pencils
Kid-friendly Scissors
Glue or Glue Stick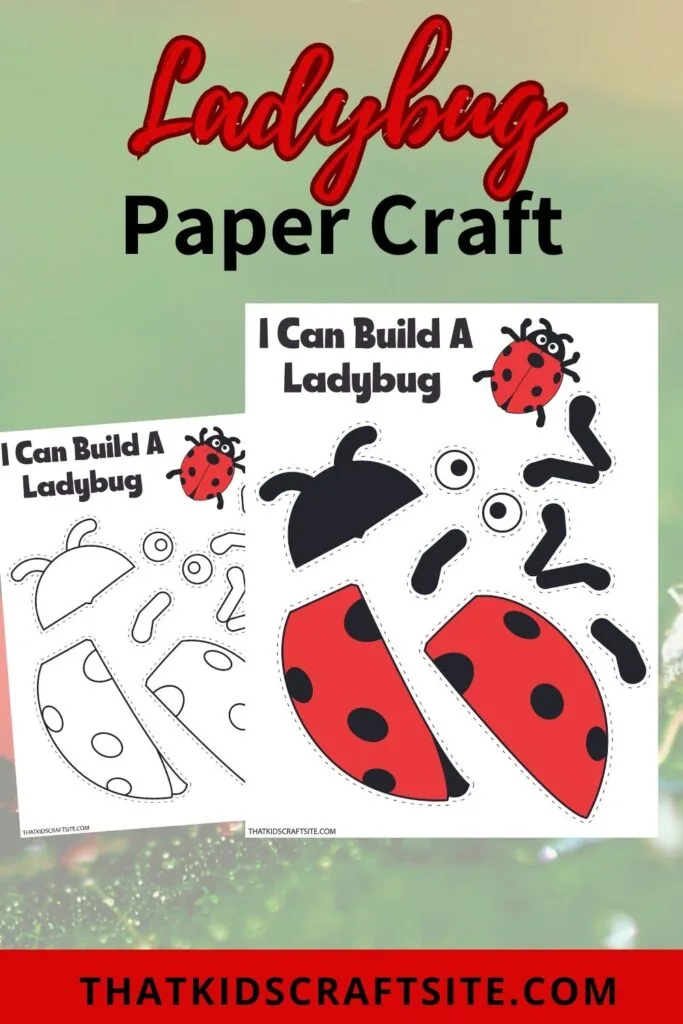 How to Make a Paper Ladybug:
Go to our Freebies Library and search for 'ladybug paper craft'.
Download the printable file (yes, it's FREE!).
Color in all of the parts of the ladybug with crayons, markers, or colored pencils. You can also use the full-color version if you have a color printer.
Cut out all of the ladybug pieces by following the dotted lines with the scissors. *Note: younger kids may need a hand, while older children may only need supervision.
Next, build the ladybug by connecting the cut-out pieces together with glue.
Once the glue on the ladybug craft is dry, it's ready for display. Hang it up in the classroom or use it as decoration in the home.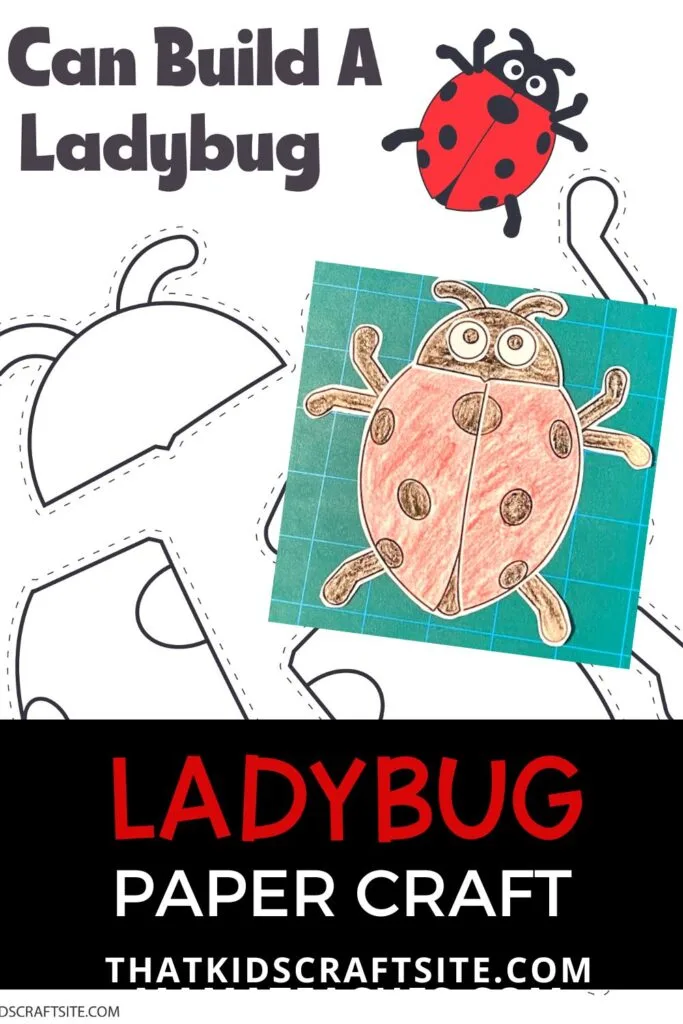 Making a paper craft ladybug is a wonderful activity for toddlers, preschoolers, and even grade schoolers.
The best part about this (and any art activity, really) is watching little ones bring their imaginations to life.
Kids can choose to make their ladybugs the common colors, red with black spots.
Or, they can think outside of the box and make a purple ladybug with green spots.
Whatever colors they decide to use, it's always great to see what their little minds will come up with!
Paper Ladybug Craft
Bring ladybugs into the classroom or at home with a paper ladybug craft. These lovely little critters make a wonderful art activity and learning lesson.
So, let's head on over to the Freebies Library and get the free ladybug craft template today!
Happy crafting!
You May Also Like…