Hippity hop hop into an adorable bunny paper craft activity for spring!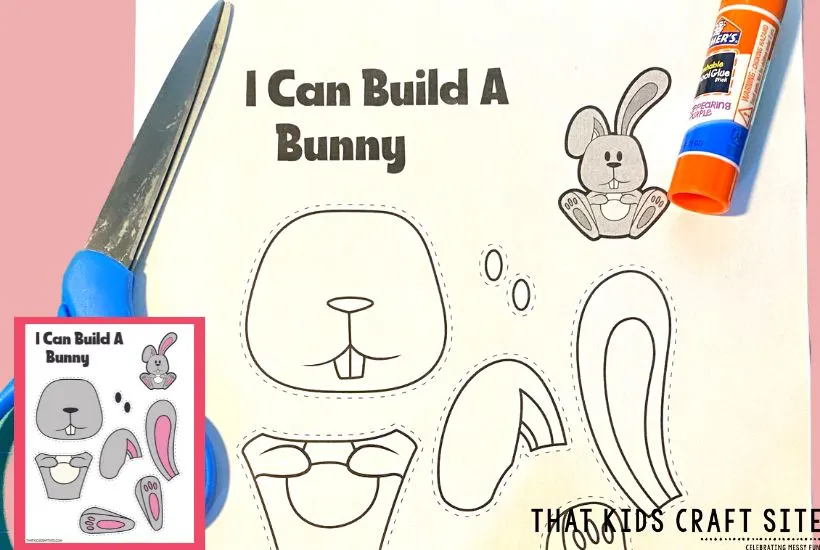 Bunnies, bunnies, everywhere!
If your little ones can't seem to get enough of cute fuzzy, floppy bunnies, we have an amazing paper craft for them to make!
It's a perfect springtime activity that will engage and excite kids of all ages.
Children will have such a good time putting together a really adorable bunny paper craft.
Keep reading to find out just how delightful making a bunny craft can be for both you and your little ones!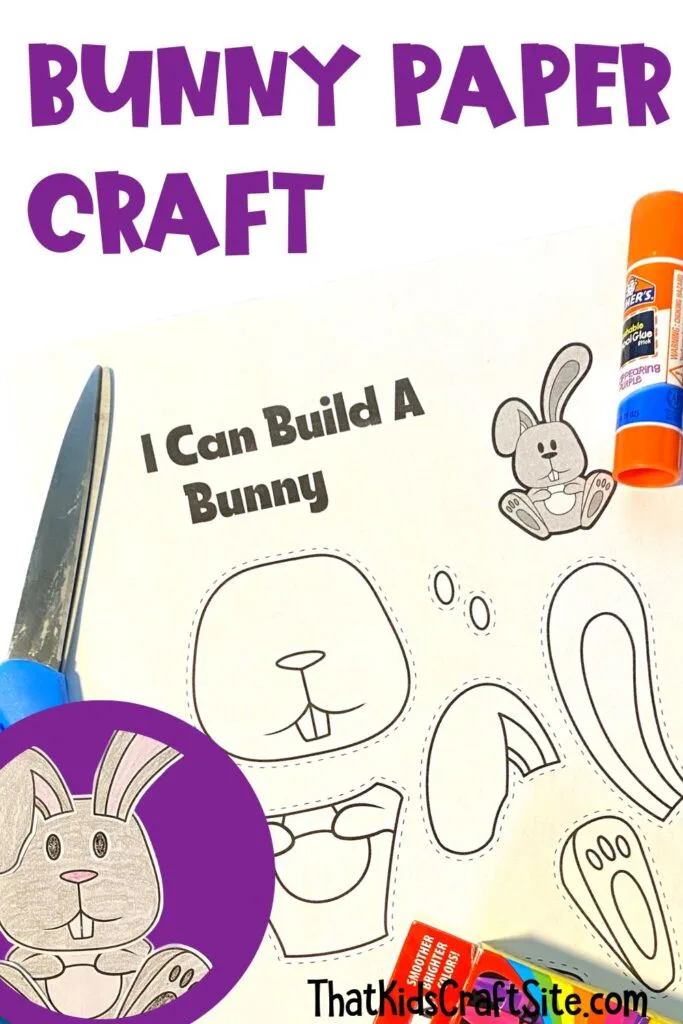 This article contains affiliate links to products that you might like.
Paper Bunny Craft for Kids
Making a paper bunny craft with kids is a wonderful activity for everyone involved.
It's an easy project that brings together hands-on learning and creative expression.
This craft activity is a perfect way to let little ones showcase their artistic abilities and perhaps even their imagination.
They can color their bunny to look like the real thing by using gray and brown colors, or they can change it up completely.
Have you ever seen a polka-dot bunny? No? What about a bunny with stripes? Well, you just might with this exciting paper bunny craft.
However your little ones decide to color their bunny, encourage them to do it their way.
The most important part of this project is for children to just have fun and create a bunny that they will be proud of!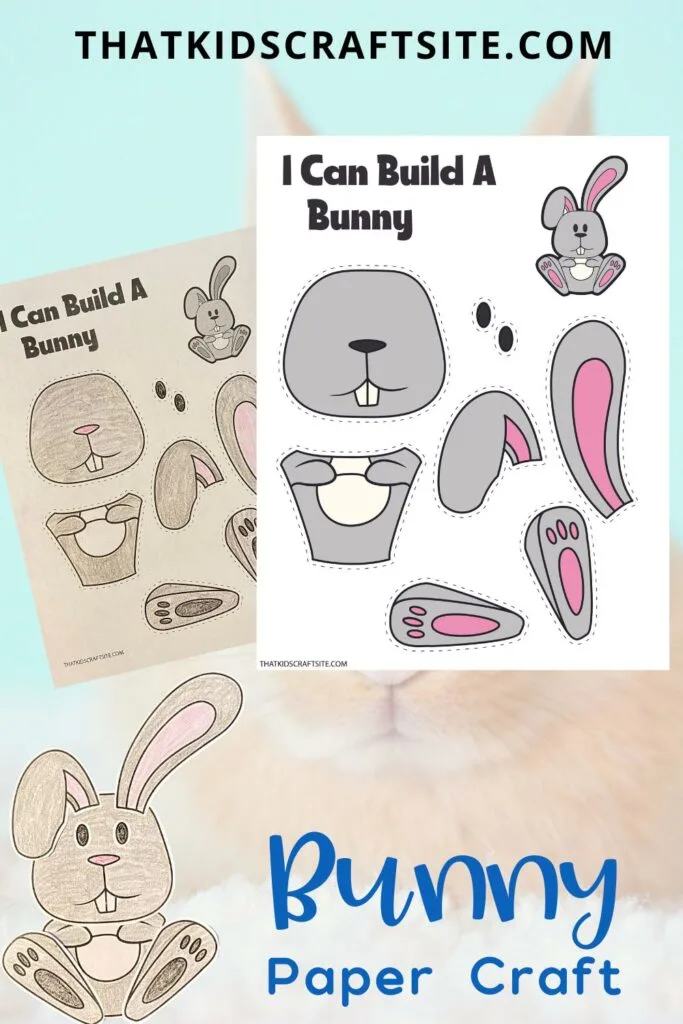 Making a Paper Bunny
This simple bunny paper craft can be made rather quickly and with only a few materials.
The best part is we're pretty positive that you already have everything you need to put this cute bunny together.
How wonderful is that?
Check out the complete list below!
Materials Needed to Craft a Paper Bunny:
Printer
Paper
Crayons or Markers
Kid-friendly Scissors
Glue Stick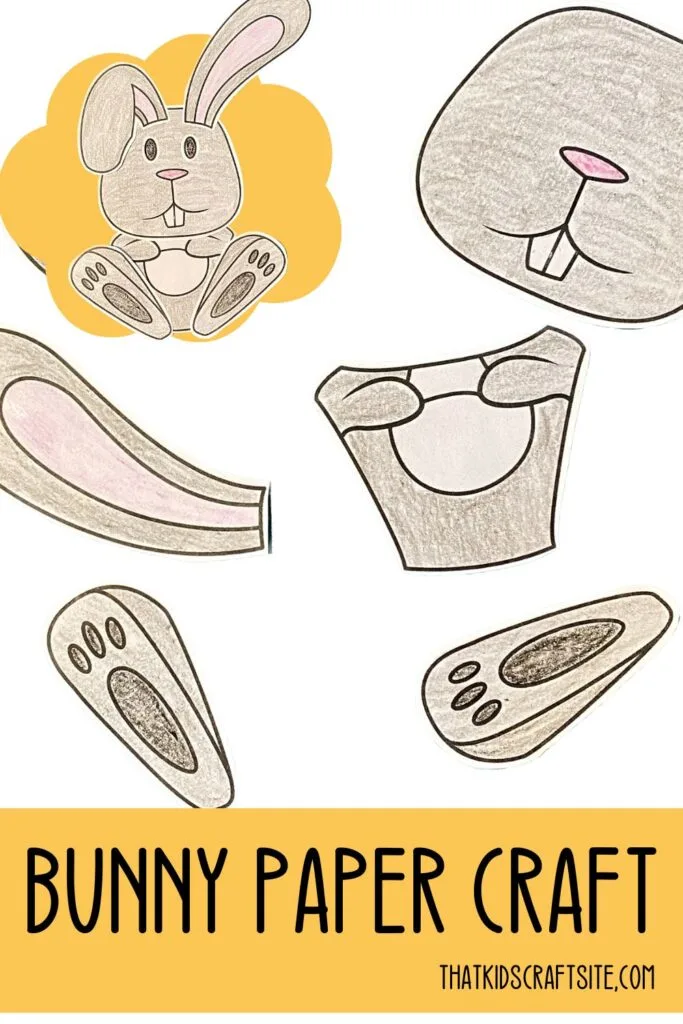 How to Craft a Paper Bunny:
Head on over to our Freebies Library to download the black and white and color versions of the template.
Using crayons or markers, color in the different parts of the bunny. Or, if coloring is not your kids' thing, use the color version of the template instead.
When the bunny is looking good, all colored in, carefully cut along the dotted lines. *Big kids should be okay with a pair of kid-friendly scissors and supervision, while little ones may need some assistance.
Now that all of the parts of the bunny are cut out, grab the glue stick and glue the bunny together.
Let it dry completely and then frame it, stick it to the fridge, or give it to another bunny lover!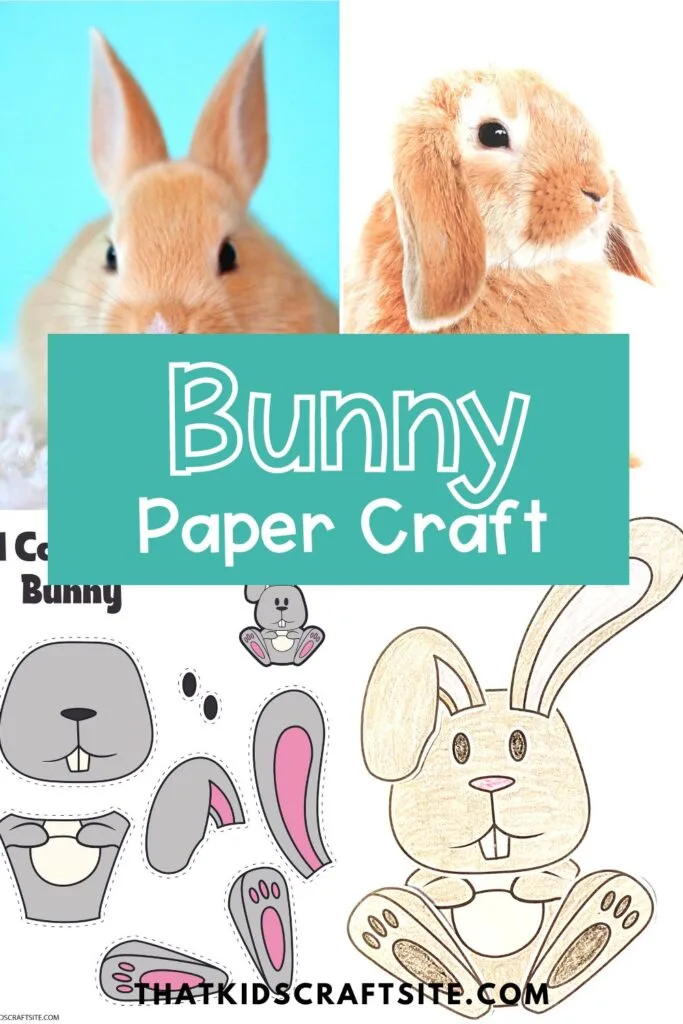 Crafting a Paper Bunny
Crafting a paper bunny is a fun activity for springtime.
From toddlers and preschoolers to kindergartners and elementary schoolers, this craft is for everyone!
Let's get started! Happy crafting!
You May Also Like…