Jump into a wild discovery of hedgehogs with an awesome paper craft that children will love!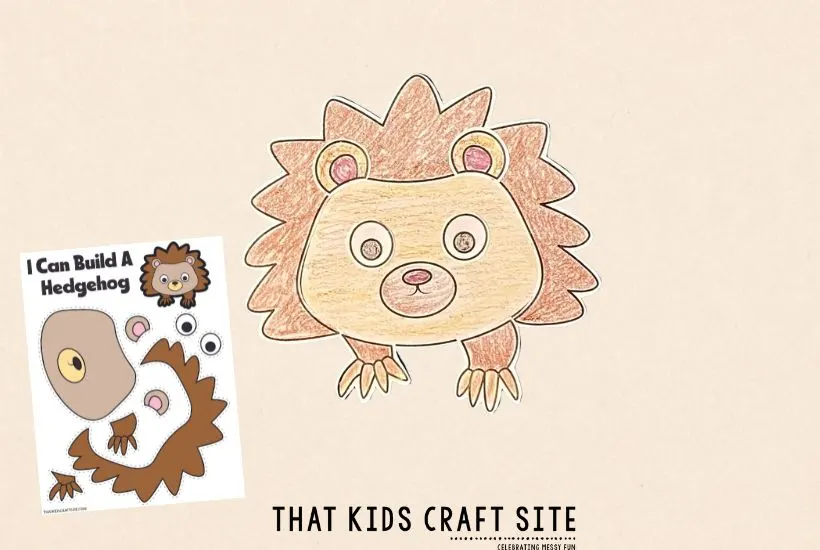 Arts and crafts are so beneficial when it comes to growth and learning.
For kids, craft activities provide a wonderful way to both strengthen fine motor skills and improve coordination.
Crafts also contribute to boosting self-esteem, creativity, and decision-making skills! Wow, right?!
If your little ones are curious about hedgehogs, encourage them to learn all about these cute critters with a craft!
They can easily join in on all of the making fun with a really enjoyable hedgehog project.
Perfect for an afternoon art craft session, we have the most adorable paper hedgehog activity for children that's available right here in our Freebies Library.
Exciting, engaging, and educational, it's a colorful project that is a great craft for many reasons.
It's an ideal activity to support a woodland animal theme, a lesson on nocturnal creatures, or even a letter H study session.
Keep reading to find out how you can make learning fun with a hedgehog paper craft for kids!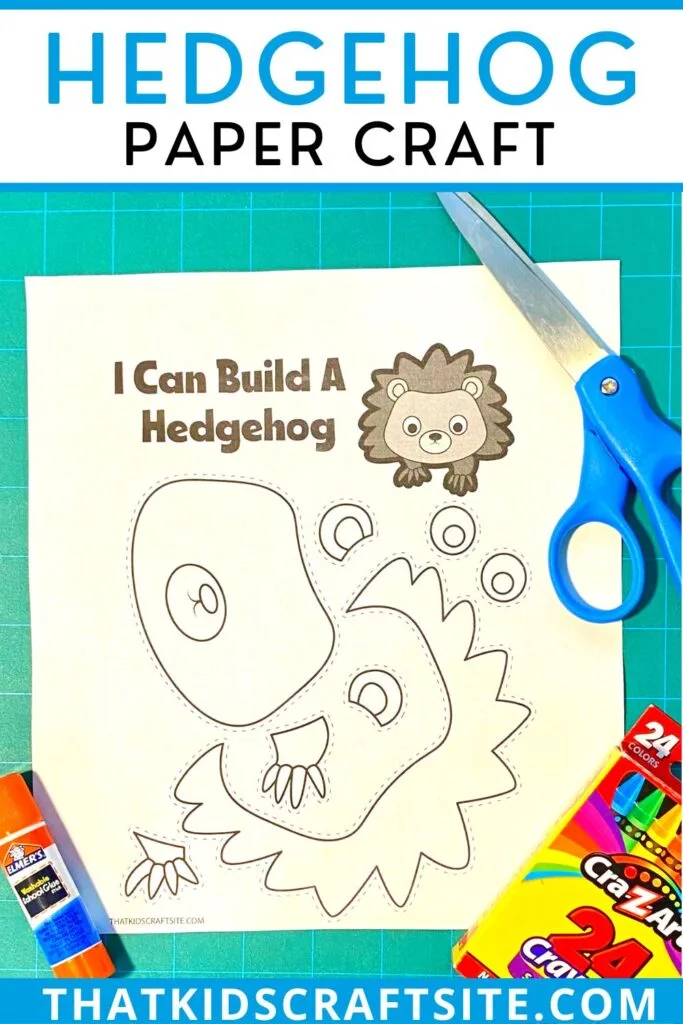 This article contains affiliate links to products that you might like.
Paper Hedgehog Project for Children
A paper hedgehog project provides an excellent opportunity for little learners to be creative and explore the arts either in the classroom or at home.
This precious prickly animal craft is simple to do, and it stimulates young minds.
Sounds like a win-win to us!
What's more, is that it also makes for the cutest decoration when it's all said and done!
Below is a complete list of supplies that you and the kiddos will need to create the cutest paper hedgehog that there ever was.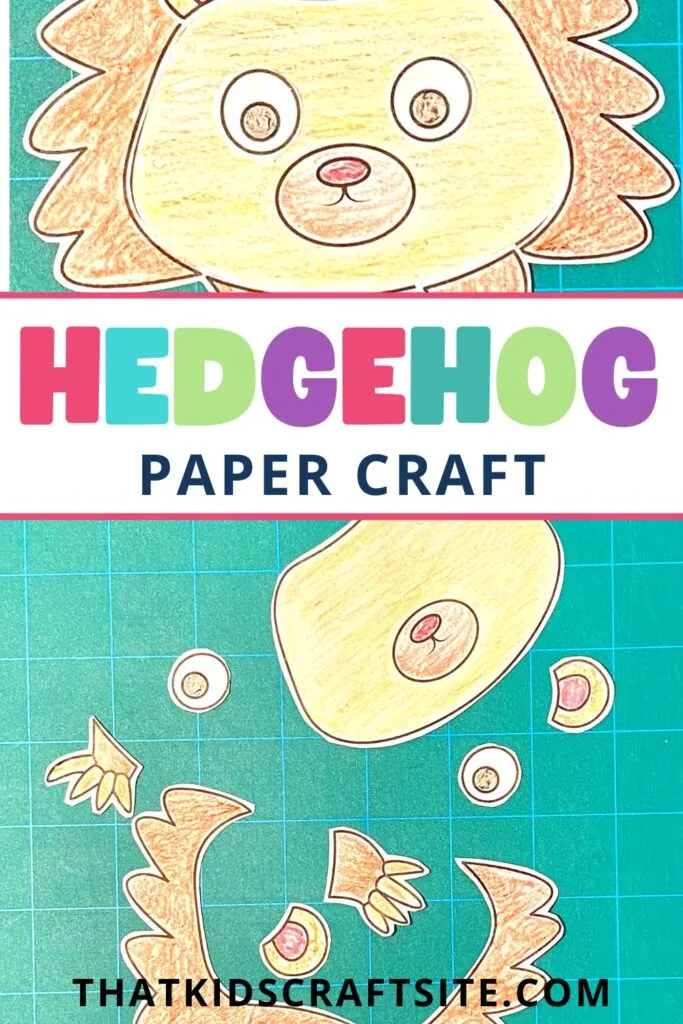 Supplies to Make a Paper Hedgehog:
Printer
Paper
Crayons or Markers
Kid-friendly Scissors
Glue Stick
Instructions How to Make a Paper Hedgehog:
Go over to the Freebies Library.
Once you find the template, click on it and to download and print one, two, or as many as you need.
Give little ones the crayons or markers and have them color in all of the different parts of the hedgehog.
When the hedgehog is all colored in, follow along the dotted lines and cut carefully with a pair of kid-friendly scissors. *Most likely, big kids should be okay cutting on their own with a little supervision while they cut. Smaller children, on the other hand, may need some hands-on assistance with the cutting process.
After all of the pieces are cut out, use the glue stick and glue all of the parts together to complete the hedgehog.
Let dry completely.
Display the hedgehog proudly at school or at home.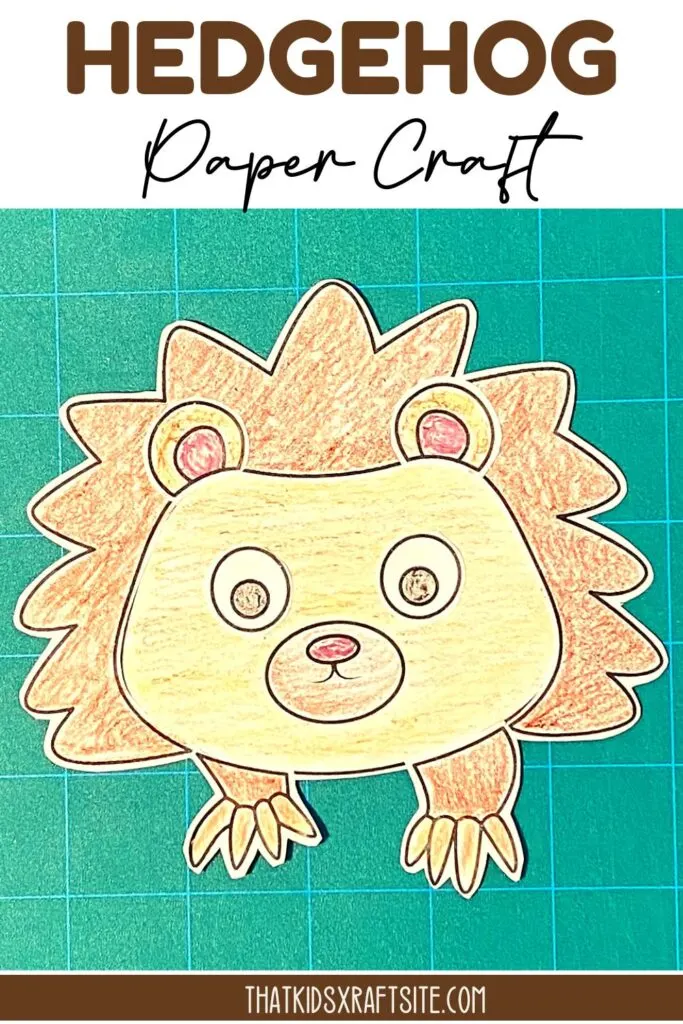 Crafting a Paper Hedgehog
Crafting a paper hedgehog is a fun, easy, and creative activity for young students, preschool through grade school.
It's an exciting color and cut-and-paste project that kids can easily create, and they can even make more than one if they like!
These adorable woodland critters make the perfect subject for any afternoon art project.
So, let's go! Print the printable, grab the crayons, and let's build a happy hedgehog papercraft today!
You May Also Like…