Craft thoughtful teacher gifts with Perler beads!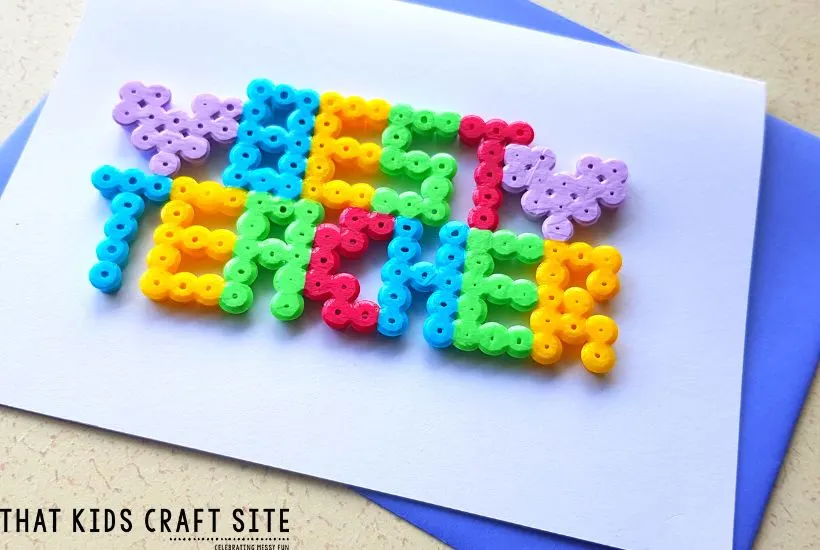 ---
Teachers play a crucial role in shaping young minds and nurturing future generations.
As the school year comes to an end, it's the perfect time to show appreciation to teachers.
Instead of opting for traditional gifts, let's get creative and make personalized Perler patterns!
Once complete, your heartfelt Perler present can be attached to a thoughtful thank-you card.
Keep reading to see just how easy it is to create a handmade Perler bead teacher gift.
Perler Bead Patterns Make the Best Teacher Gifts
Perler beads are small, colorful plastic beads that can be melted into beautiful designs.
Making one-of-a-kind creations with Perler beads are sure to leave a lasting impression.
Below, we explain the simple process for creating an amazing end-of-year teacher gift.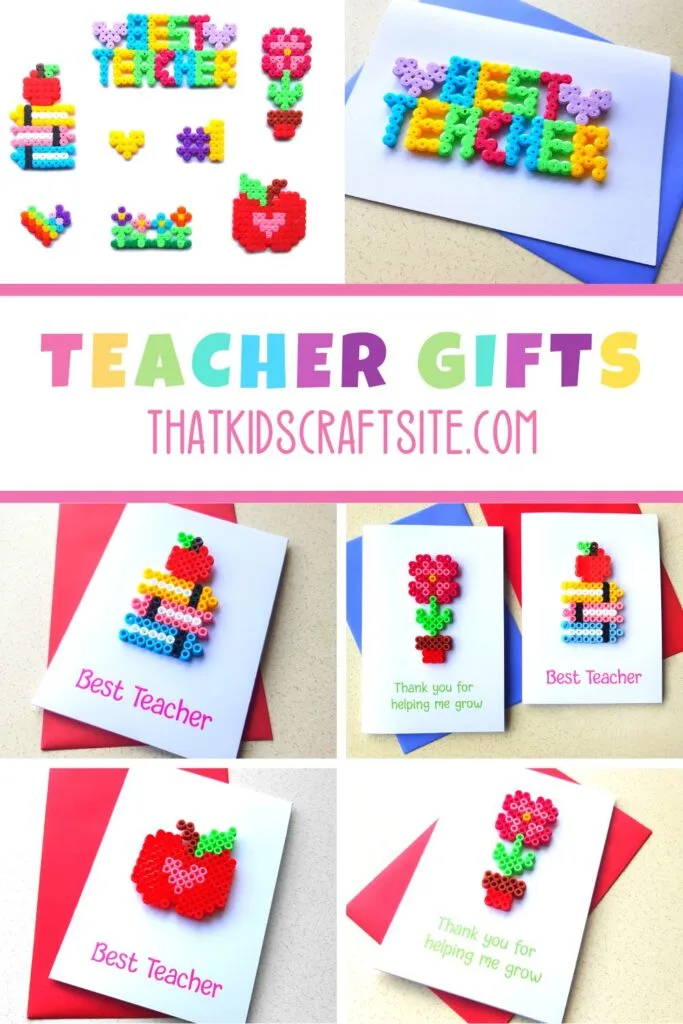 This article contains affiliate links to products that you might like.
Choose a Perler Bead Pattern
Start by selecting a Perler bead pattern that fits with your teacher.
Consider their interests, hobbies, or subjects they teach.
Whether it's an apple, a heart, or a simple "Best Teacher" design, we have a pattern you'll love.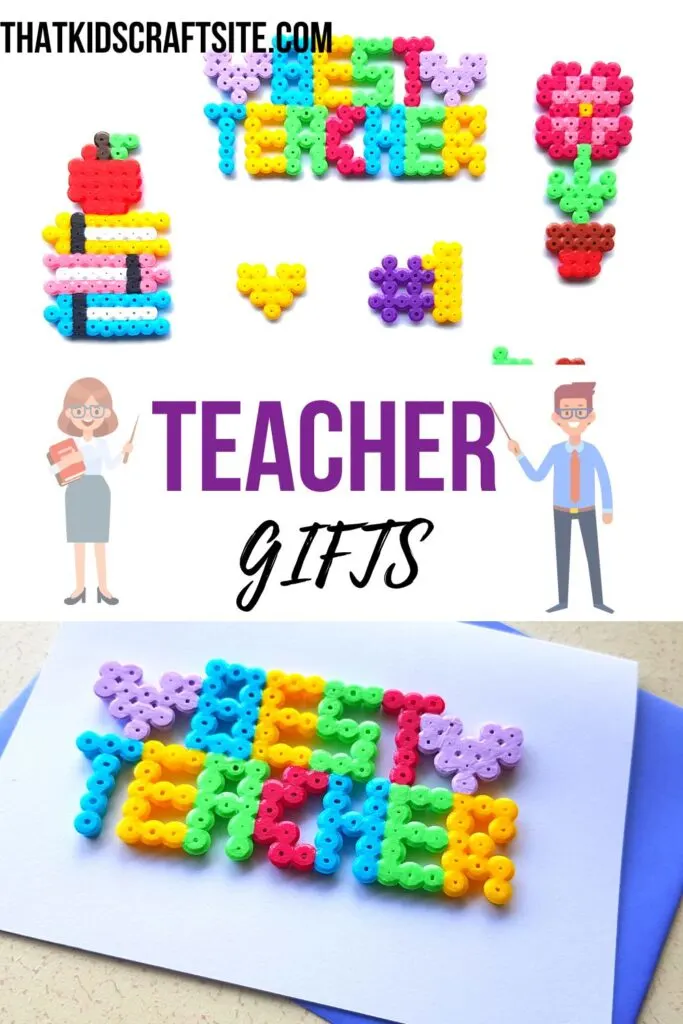 Gather Materials
To create a Perler bead card for your favorite teacher, you will need the following materials: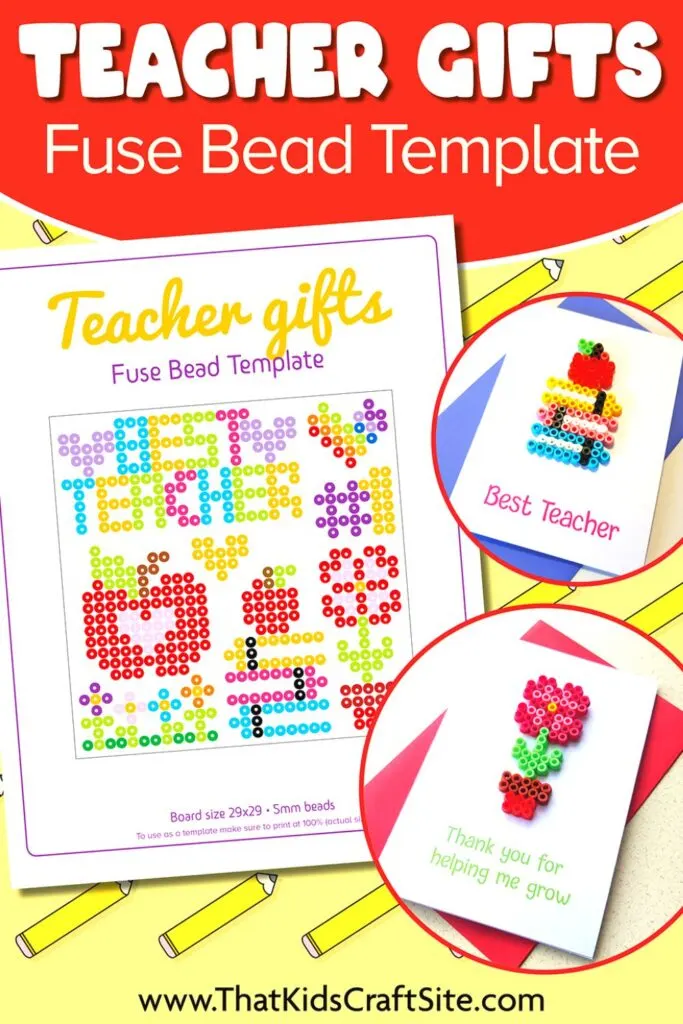 Create the Perler Bead Design
Using a Perler bead pattern as a guide, arrange the beads on the pegboard to match.
Take your time and pay attention to detail, making sure that the beads fit snugly together.
Once the pattern is complete to your liking, we can melt the beads together.
Iron the Perler Beads
Cover the Perler bead design with a sheet of parchment paper or ironing paper.
This step will protect both the beads and the iron.
Preheat the iron to a medium setting without steam.
Gently iron the design in slow circular motions for about 10-20 seconds.
Be careful not to apply excessive pressure or heat, as it may distort the design.
Once the beads have fused together into one piece, allow them to cool before handling.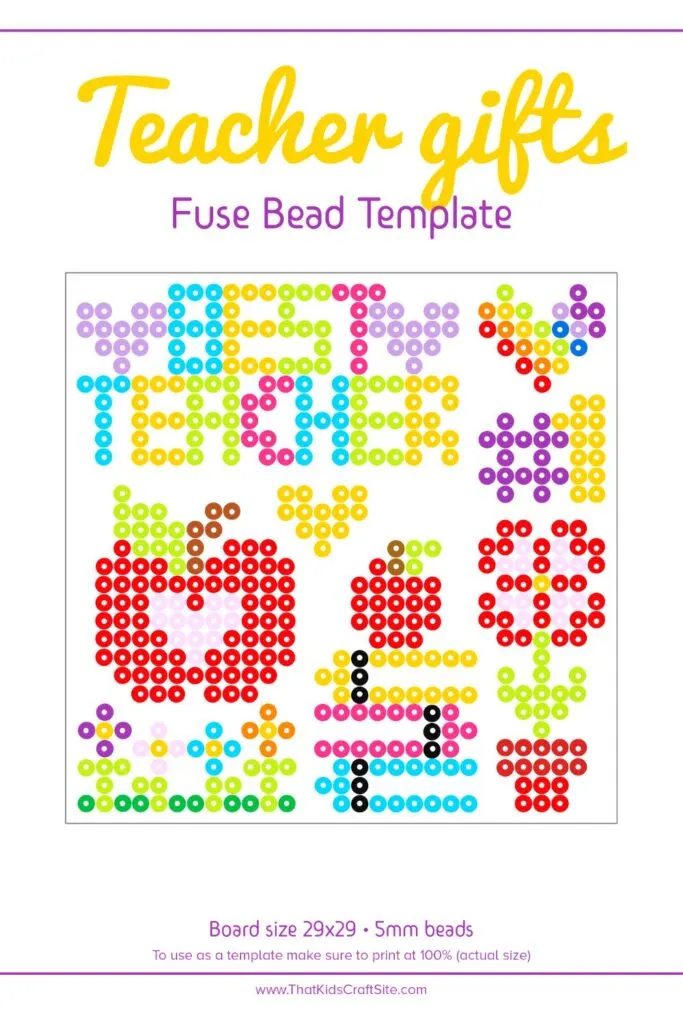 Craft the Card
Fold the cardstock or thick paper in half to create the card base.
Choose a color that complements your Perler bead design.
Decorate the card with a heartfelt message, drawings, or stickers.
Any design that expresses your appreciation for your teacher's hard work and dedication.
Consider adding school-related designs, such as rulers, chalkboards, or school mascots.
Attach the Perler Bead Design
Carefully remove the Perler bead design from the pegboard.
Apply a small amount of glue or adhesive to the back of the design.
Position it on the front of the card, and press it down gently to ensure it adheres securely.
Allow the glue to dry completely before handling the card.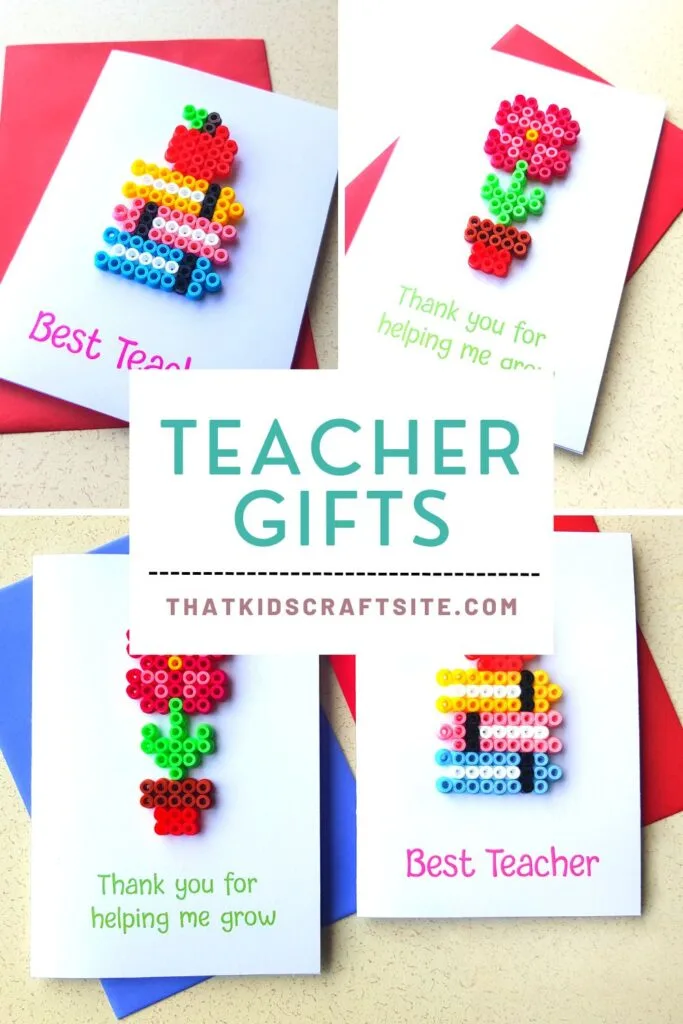 Adding Extra Touches
Make your card extra special by writing a personalized message inside the card.
You could also add decorative elements like ribbon or glitter.
Let your creativity flow, and we're sure your teacher will love the final result!
Handmade Teacher Gifts with Perler Beads
Creating personalized Perler bead cards are a wonderful way to show your gratitiude.
Handmade gifts carry a unique charm and show genuine thought and effort.
For Teacher Appreciation Week or at the end of the school year, give a unique Perler bead card.
This heartfelt gift will make any teacher feel special.
You May Also Like…