With this cute craft, you'll find it easy to create a narwhal Perler beads creation!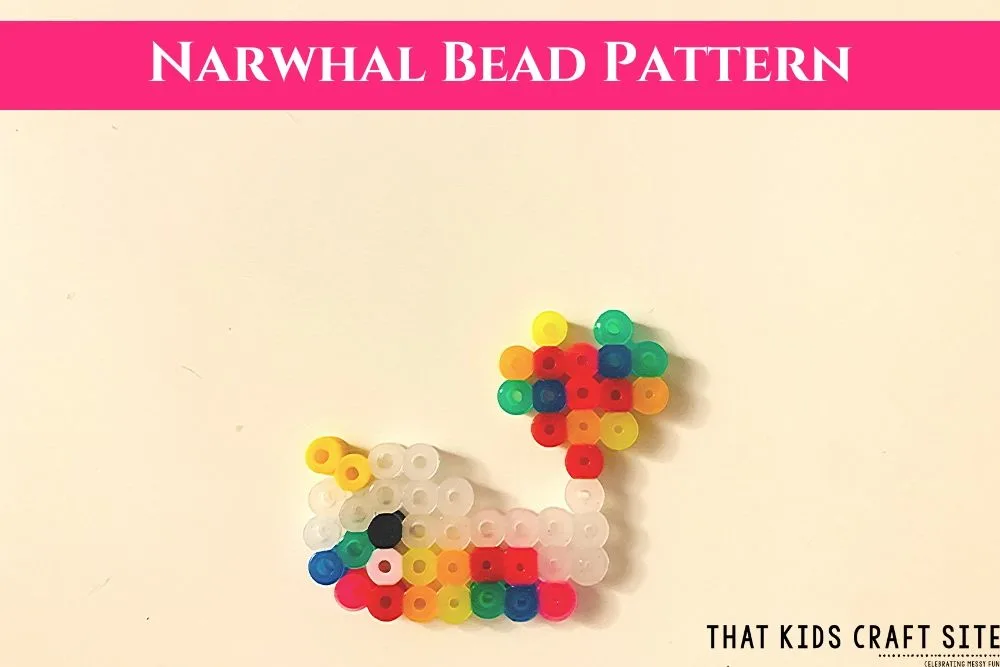 Narwhal Perler Beads Pattern Craft
Perler bead activities are always fun and easy, but they're especially fun when you can make a narwhal! We've always loved sea animals and unicorns, the next best thing is a narwhal which is fun and quite simple to make.

We loved creating this wonderful beaded creature! From its rainbow belly to its golden horn, this melting bead activity is one of our most colorful!

This article contains affiliate links to products that you might like.
Create A Cute Narwhal With This Free Download
With our easy-to-follow printable, you will get this done in no time at all! Simply download it, print, and start beading! As you place the beads on the board, you'll start to see a cute narwhal appear!

No need to worry if you don't like certain colors, the great thing about making Perler beads is that you can make them unique to you! You can create this narwhal in any colors you want!

To make a cute narwhal Perler beads creation you will need: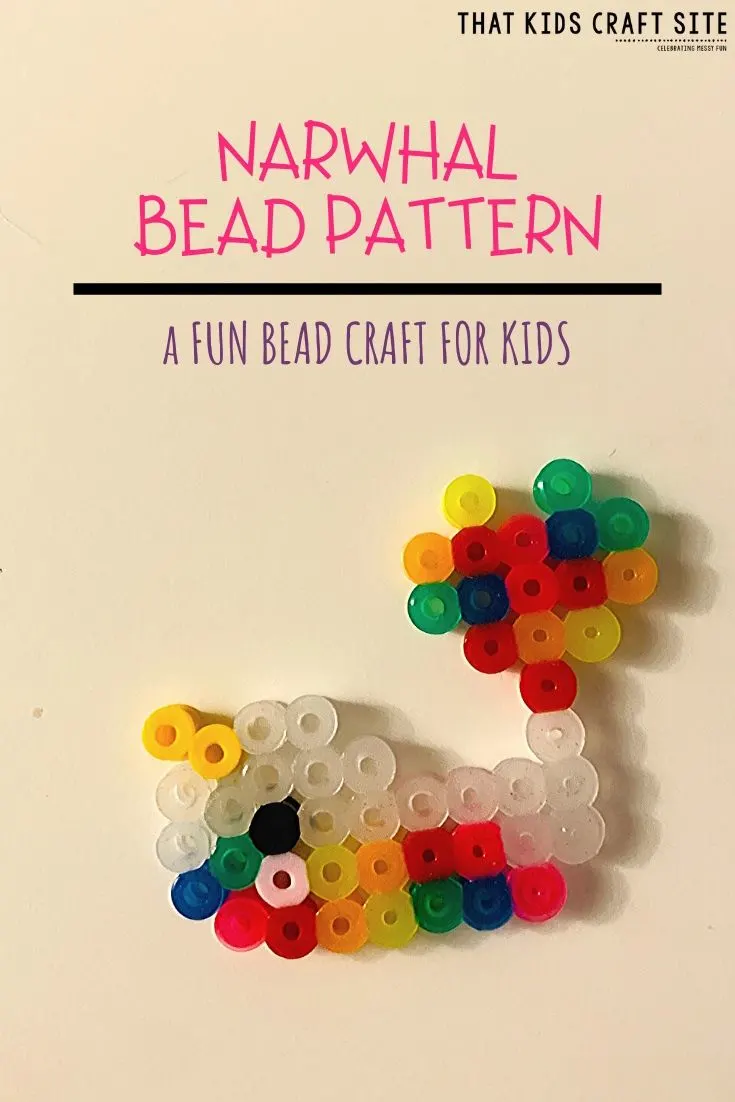 Creating Your Narwhal

Once all of the supplies are gathered, you can now start placing the beads as followed in the printable. Start from wherever you'd like on your tray, you can start from the top, bottom, sides, anywhere your heart desires! Just be sure to do what works best for yourself.

After you have completed placing the beads, be sure to ask an adult to place the ironing paper overtop the design and start ironing. Medium heat with no pressure added on the iron works best for this activity. Once your design has melted together on one side, be sure to melt the other side. Each side should only take about 15-20 seconds depending on the heat of your iron. Wait a few seconds until it cools, then you can remove the ironing paper and enjoy your finished piece!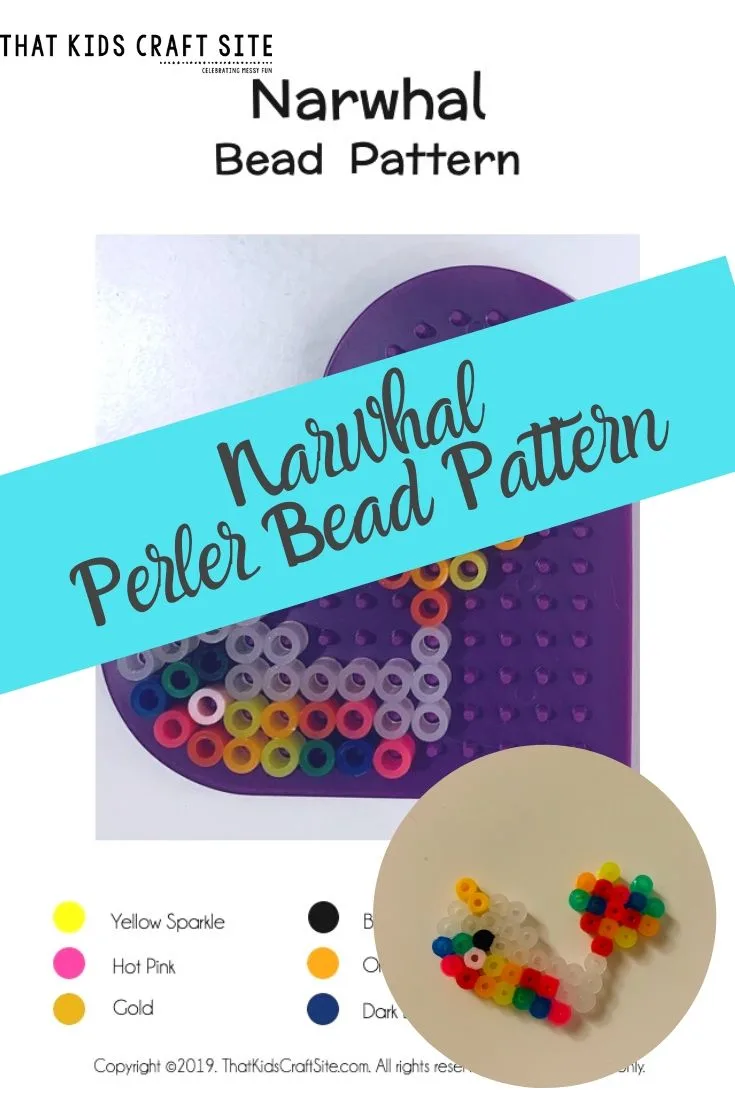 Narwal Perler Beads Activity To Be Loved By All
Following the completion of your Perler bead craft, there are endless amounts of interesting things to turn it into. You could make a keychain by adding a keyring to one of the holes, or even a zipper-pull by adding a keyring as well. If you add a string you can turn it into an ornament! Or you could also leave it be and put it on display! The possibilities for this beading activity are endless.

When we created this adorable Perler bead narwhal, we instantly thought of making a pattern for it to share with everyone! With endless possibilities when creating this craft, this wonderful pattern is sure to be enjoyed by all!

You Might Also Like These Other Crafts for Kids: