Clear bug slime is one of our favorite easy slime recipes! It's super easy to make and super creepy crawly!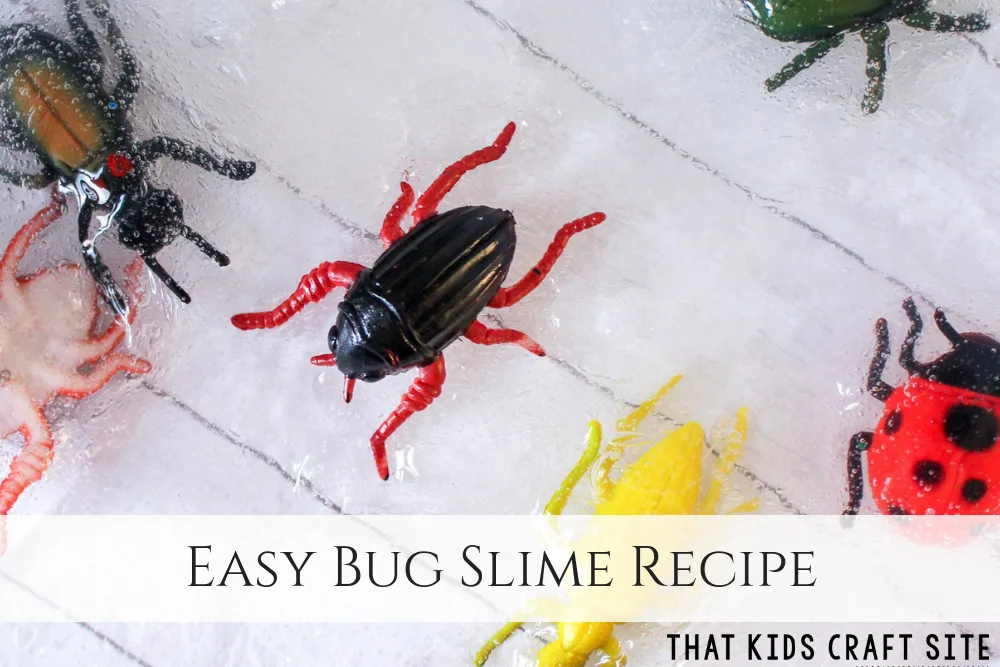 This article contains affiliate links to the items that will help you make the craft.
Let's be real, in everyday life, I am not a fan of most bugs. Those spricket creepy crawly things in my laundry room? Yeah, I could definitely live without them! But this clear bug slime is so easy to make that I can almost get over my dislike of most insects.
Almost. Ha!
Bug Slime – An Easy Slime Recipe That Works
One of the main reasons why I like this slime is that it doesn't use borax. Borax is great in some slime recipes, but since it tends to get all over and can make our hands more sensitive and raw, I like to stay away from it as much as I can.
Since this is clear slime, it's also super fun to add things to it and not worry about them getting lost in the mixture.
If you've never made clear slime before, grab a bottle of the clear glue and give it a shot. It's a fun version of slime that will keep kids interested in it longer than typical slime – at least in our experience!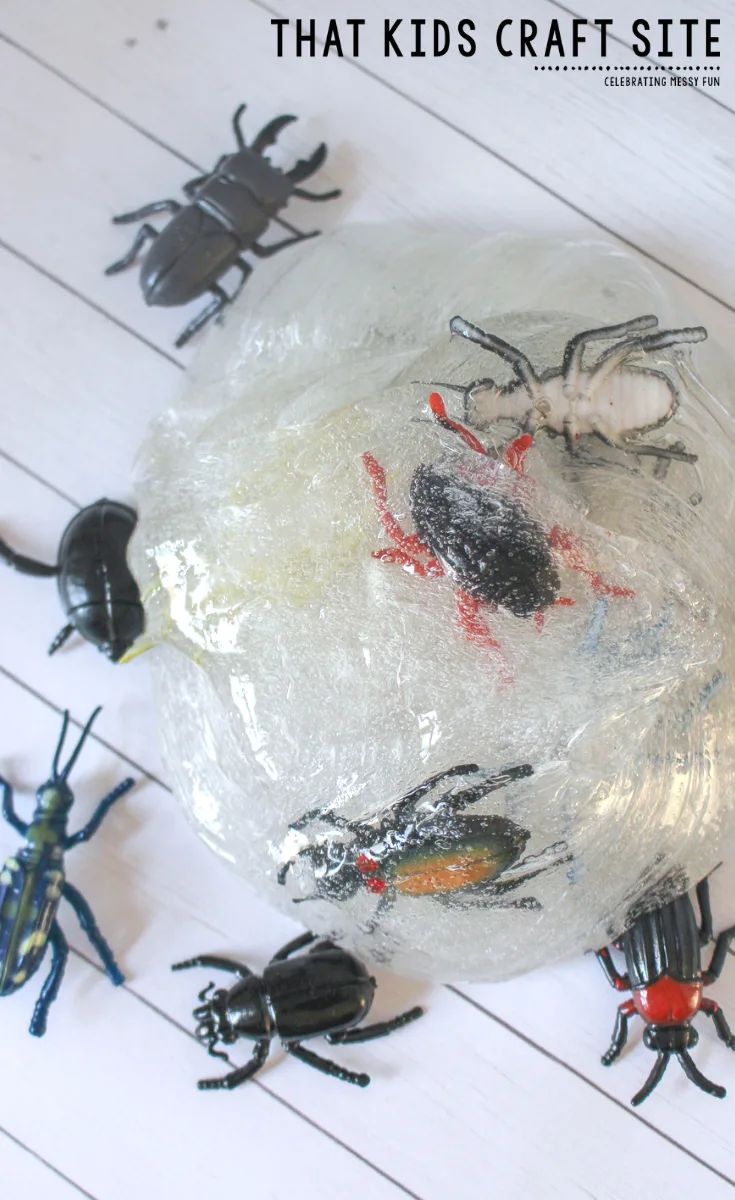 How to Make Clear Slime
The good news is that making clear slime is very similar to making regular slime. The main difference is that instead of the typical white glue that you'd use, you substitute a bottle of clear glue instead.
There are large gallon size containers of clear glue, but we honestly like to work from the individual bottles instead.
I don't think there's any difference in the formula, but for some reason our clear slimes just turn out better when we work from the smaller bottles. I'm not sure why, but that's just been our experience.
Otherwise, you add the same amount of ingredients and additions.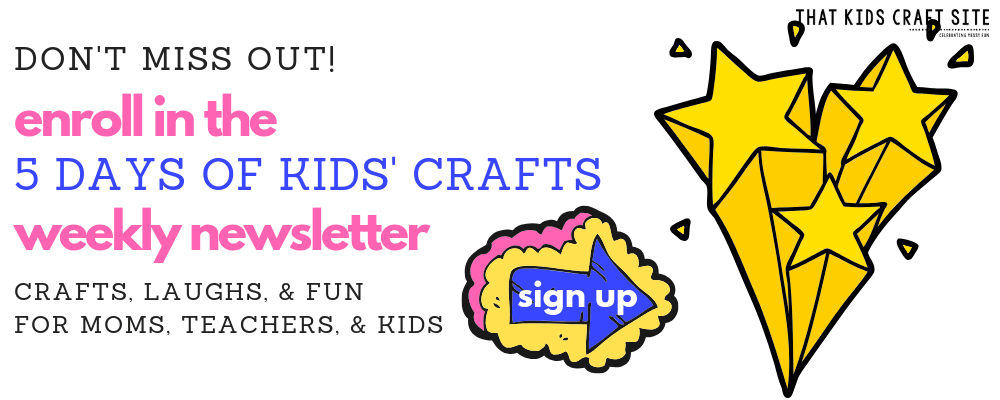 What to Add to Clear Slime
The best part though is that all of those other things like glitter, pompoms, and, in this case, plastic bugs, shows up so much better. Here are some of our favorite things to add to clear slime:
So, if you haven't given clear slime a try yet, we strongly suggest that you give it a go! Maybe start with this bug slime to get a feel for it?!?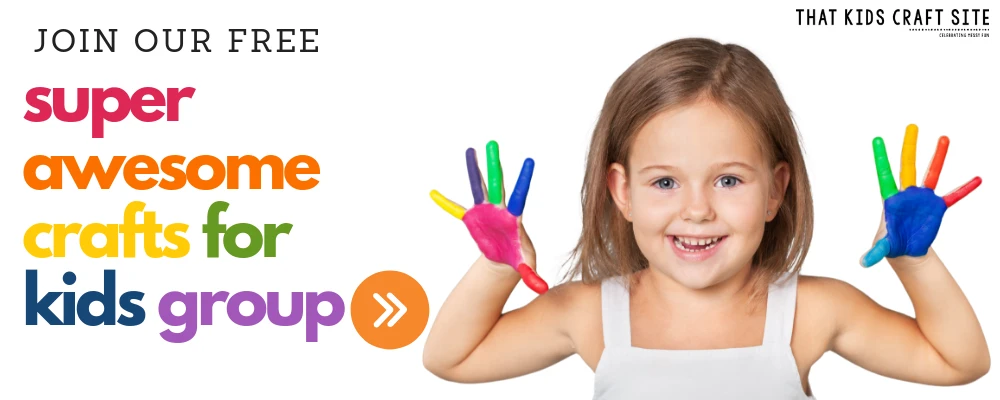 Easy Slime Recipe: How to Make Bug Slime
Age: 5+ (with adult supervision)
Time: 10-15 minutes
Materials:
5 oz clear glue
1/2 cup water
1/2 tsp baking soda
1 tbsp contact solution
Directions:
Pour 5 oz of clear glue into a bowl.
Add 1/2 cup water. Mix until the glue has broken up and is incorporated into the water.
Mix 1/2 cup baking soda in. Baking soda will help determine your slime thickness.
Add 1 tbsp of contact solution. Mix. The slime will be ready to knead when the slime pulls away from the sides of the bowl. Contact solution is what makes the slime sticky or not so don't add too much or you'll over-activate it.
Knead the slime. It will be sticky at first. Just keep kneading it! If you have to, you can add a little bit of contact solution, but be careful not to over-activate.
Once your slime has formed, you can knead in your plastic bugs.
Store in an airtight container. (This is one of our favorite slime containers: 6 oz Slime Containers with Lids )
That's it! An easy slime recipe that works and incorporates creepy crawly goodness!
Use this slime when doing a unit study on insects or, if you choose to add only one type of insect – like ladybugs – use it when studying them!
Happy slime making!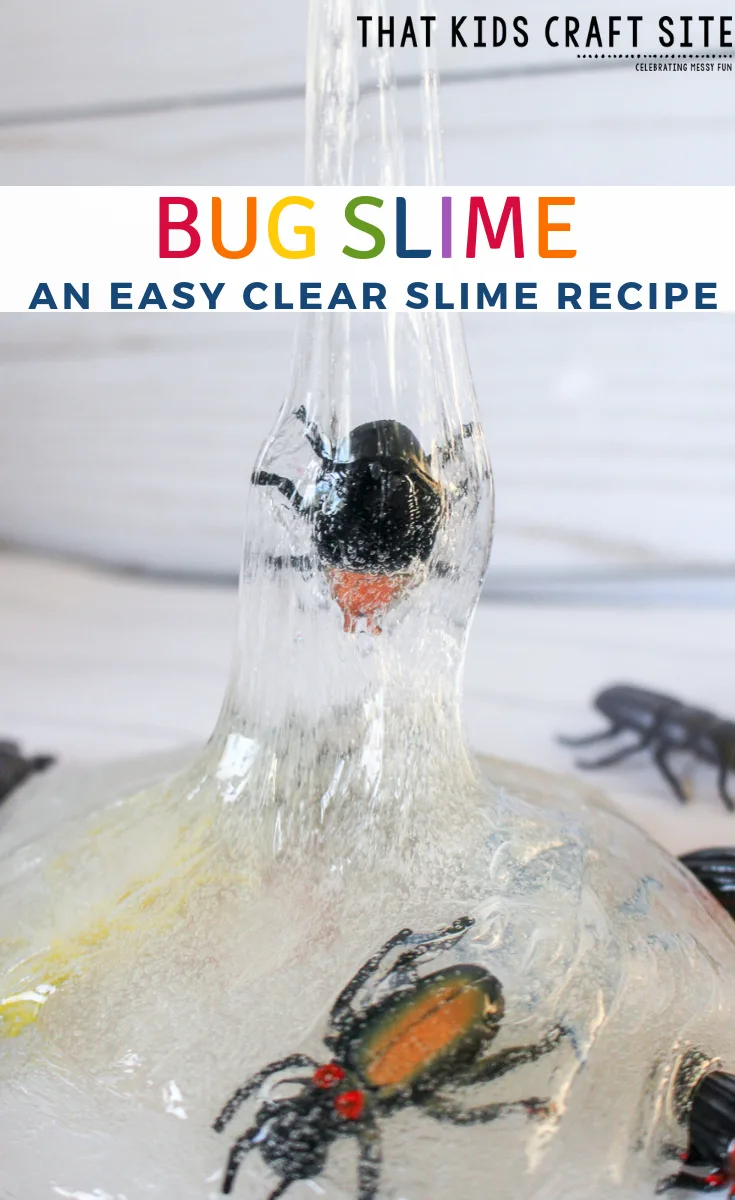 Show Us Your Bug Slime!
Did you try your hand at making one? We'd love to see how it turned out! Snap a photo and tag us on Instagram @ThatKidsCraftSite! We can't wait to celebrate your creativity!
Print Out This Easy Slime Recipe!
Want to take these directions with you? No worries! Simply print out the card below with all of the supplies and directions by clicking on the Print button! Then you can take them with you to school, your club or scouts, or to your kitchen table where you'll be crafting. Have a great time!
Want More Slime Recipes?
Check out the bestest, awesomest, most funnest (yes, we know that's not a word) collection of slime recipes! It's the Ultimate Slime Recipes post!