See ya later alligator with a super cool alligator mask for kids.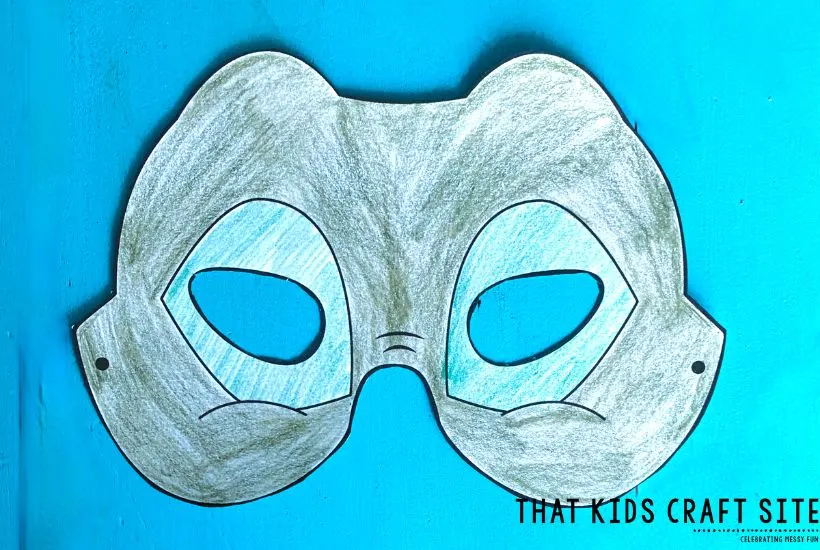 Kickstart your child's imagination by incorporating a one-of-a-kind alligator mask into your next kid-friendly activity.
Making an alligator mask with children will give little ones the opportunity to be something other than themselves. It will encourage story-telling, pretend play, and build imagination, too. All of these things are essential to every child's development.
Perfect for encouraging creative thinking, an alligator mask is a great way to have fun and learn at the same time. Inspire children to think outside of the box by prompting them to make their very own alligator mask. It's a simple craft with a bunch of fun uses that will have kids playing and learning for hours.
Let's check out all of the ways little ones can have fun with an alligator mask!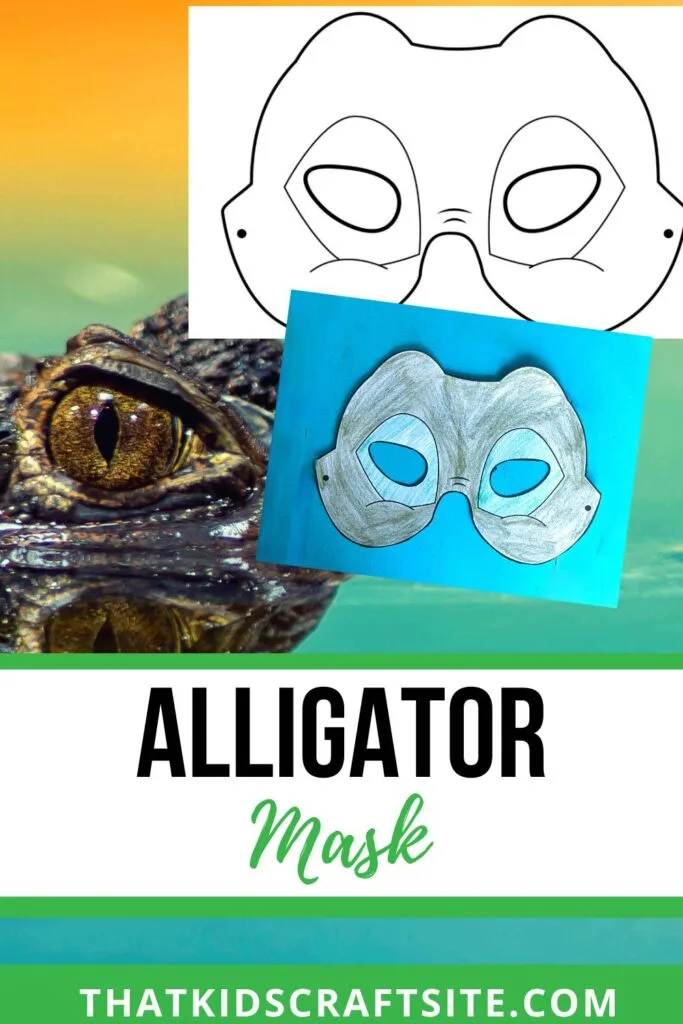 Children's Alligator Mask
Fun Ways to Use an Alligator Mask with Kids
Alligator masks are a great way to introduce kids to all things alligator. They will learn about these incredibly large reptiles while becoming one at the same time.
Children can get into character and indulge in some pretend play simply by putting on an alligator mask. Encourage them to explore muddy and murky swamps. They can creep slowly through the marsh wetlands and even join other creatures on different imaginative underwater adventures.
What's more, is that kids can discover what it's like to be an alligator with your help. By introducing thought-provoking questions to your small alligators, they can educate their minds.
Think about asking questions such as what sounds do you make as an alligator? How do you get around? What do you like to eat? Can you breathe underwater? Teach alligators to children through a variety of exciting scenarios that allow them to become this amazing reptile.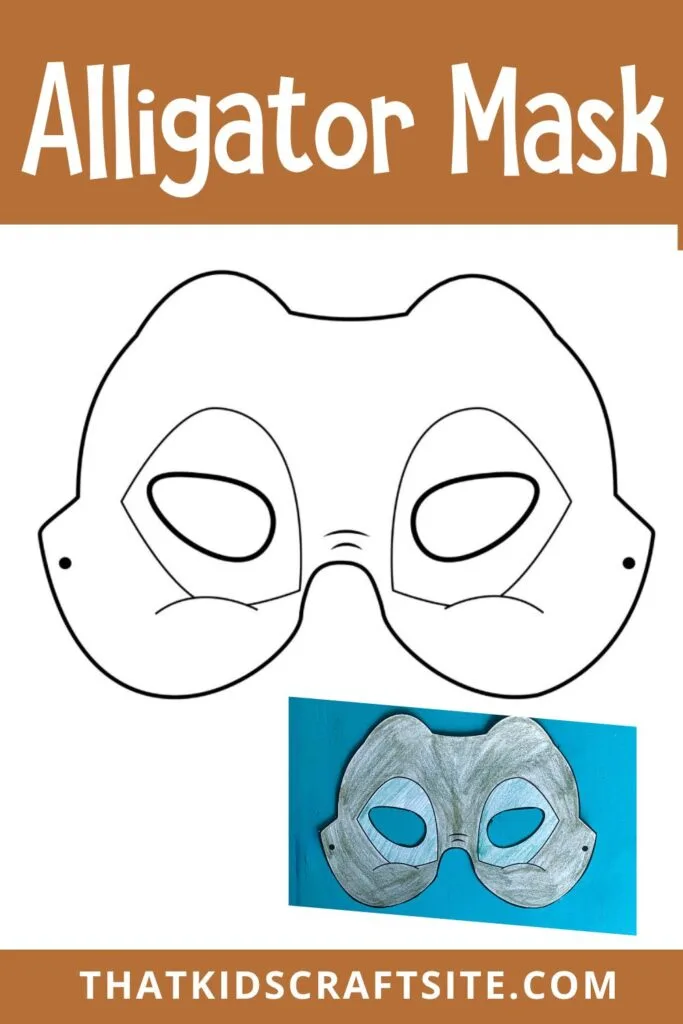 What You Need to Make an Alligator Mask
Making an alligator mask is really easy with our FREE printable template. Grab Your Free Alligator Mask Template by heading over to our freebies library. If you're already a member, sign in to print. If you're not a member yet, sign up by clicking on the freebies library leaf sign up block below. Once you're in, just print the alligator template, color, cut, and wear! Easy peasy.
To get started, here's a list of supplies that you'll need to make this awesome alligator mask:
Kid-safe scissors
Crayons or markers
Hole punch
Ribbon or twine
Printer
Paper or cardstock
FREE printable template for the alligator mask (it's in the Freebies Library!)
Make the alligator mask:
Print out the FREE ALLIGATOR MASK printable template
Color it in with crayons or markers
Cut it out (don't forget to cut out the eye holes, too!)
Hole punch in each side of the mask
Attach ribbon or twine to the holes
Put on the mask and become a alligator!
If you want to make your alligator mask really special, consider adding embellishments such as glitter, rhinestones, stickers, and more! Each alligator mask will be unique to you so get creative and make it your own!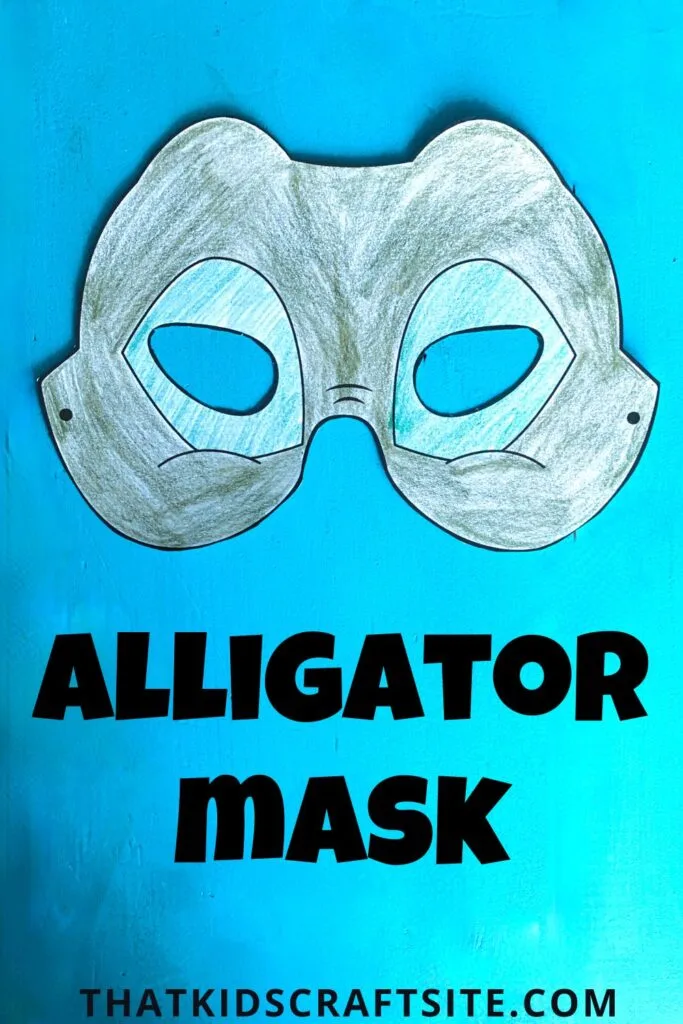 Children's Alligator Mask
The best part about doing activities with kids is watching them create something from nothing, explore make-believe scenarios, and imagine a world like no other. They can turn nothing into something and bring it to life before our eyes. Inspire pretend play and have fun while learning with a children's alligator mask!
Let us know how your kids use their awesome alligator mask.
You May Also Like…