Make a cute construction paper dump truck with this easy-to-follow instruction checklist.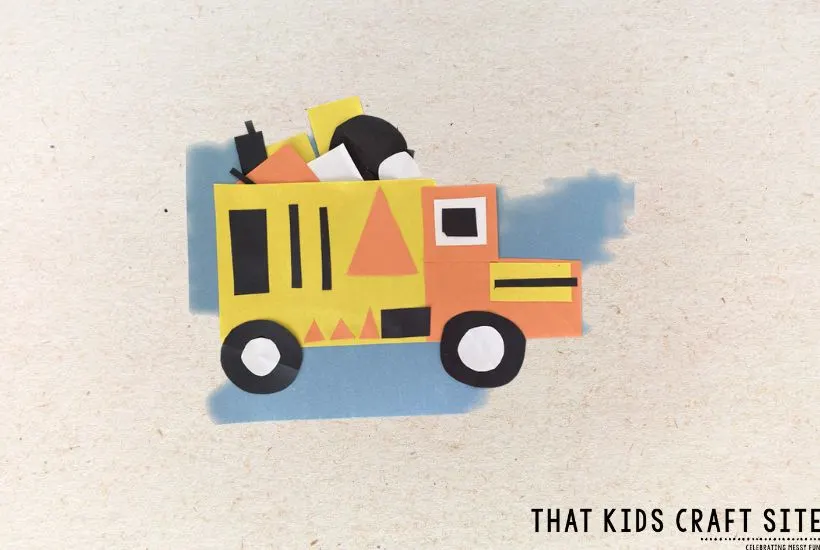 A paper craft for kids is an exciting and engaging way to teach toddlers about trucks.
Whether it's a project to enrich a transportation lesson, supplement a book reading, or just something fun to do, this paper truck is an entertaining activity for every preschooler.
Starting with a few pieces of construction paper, this fun, and easy dump truck craft will keep your little ones busy for hours.
Kids will get to design their trucks by taking a variety of different shapes and gluing them together in a truck pattern.
Then, once all of the pieces of the truck are glued together, it's time for some imaginative play.
Have some dump truck fun with this exciting paper truck craft for little ones.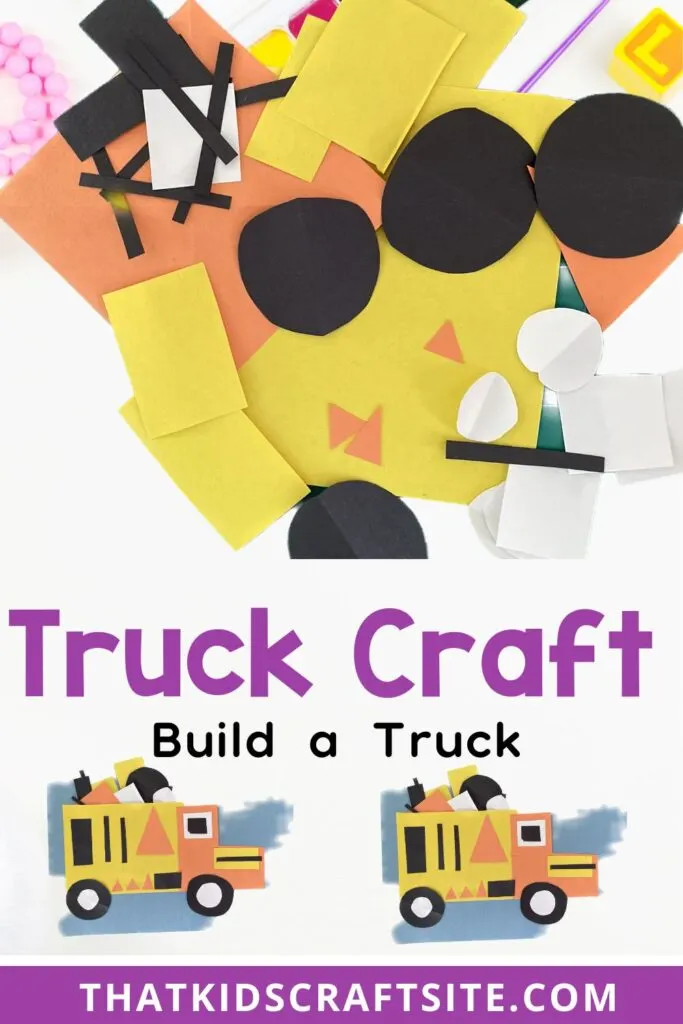 Kids Truck Craft
This simple paper truck craft is a perfect activity for little learners, truck lovers, or kids that just like to have a good time.
Whether you are using this truck craft as a one-on-one activity or a group project, children will love creating a dump truck of their very own.
Make a terrific kids' truck craft by gathering all of the supplies from the list below.
Supplies for a Truck Craft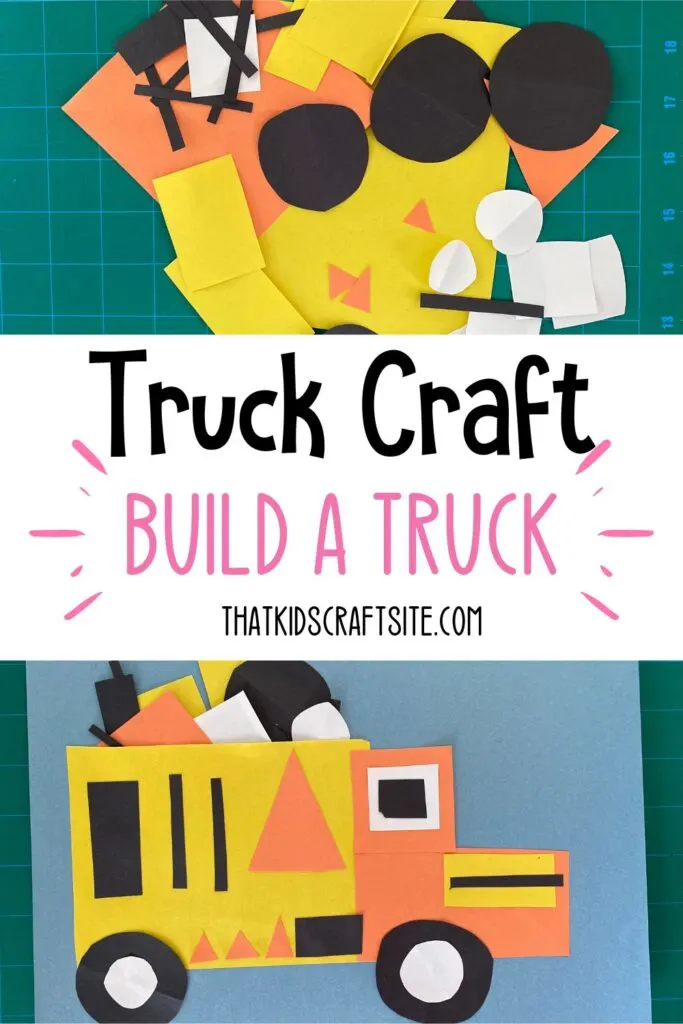 How to Make a Paper Truck
First, cut out a variety of shapes in different sizes, such as squares, rectangles, circles, semi-circles, and more.
Next, go over all of the shapes with your littles.
Show preschoolers how they can put together the different pieces to build a dump truck.
Now it's time for the kids to assemble their very own dump truck by gluing the shapes together. Do this by taking a full size piece of construction paper, and gluing the different pieces onto it to form a truck shape. Note: When gluing the dump box, only add glue to the sides and bottom, leaving the top of the dump box open like an envelope.
Don't forget to add the wheels and even a window for the driver to wave out of.
Break out the crayons or markers and see if the children would like to add some designs to their terrific paper dump truck.
For even more fun, any remaining shapes can be put into the dump box with a bit of glue.
All done! Now, little ones can bring their paper truck to life through pretend play!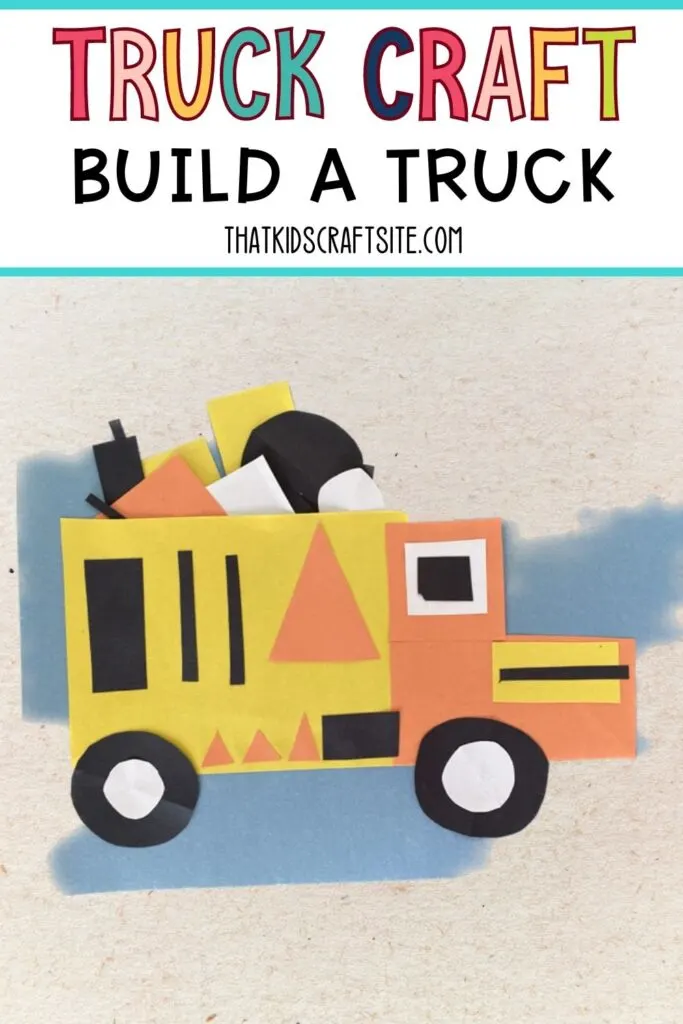 Encourage Paper Dump Truck Play
With the dump truck craft complete, preschoolers can learn more about trucks through imaginative play!
Children can introduce construction site props, build a cardboard box garage, or even construct a landfill out of newspaper!
When kids are encouraged to engage in make believe, there's no end to the possibilities of paper truck play!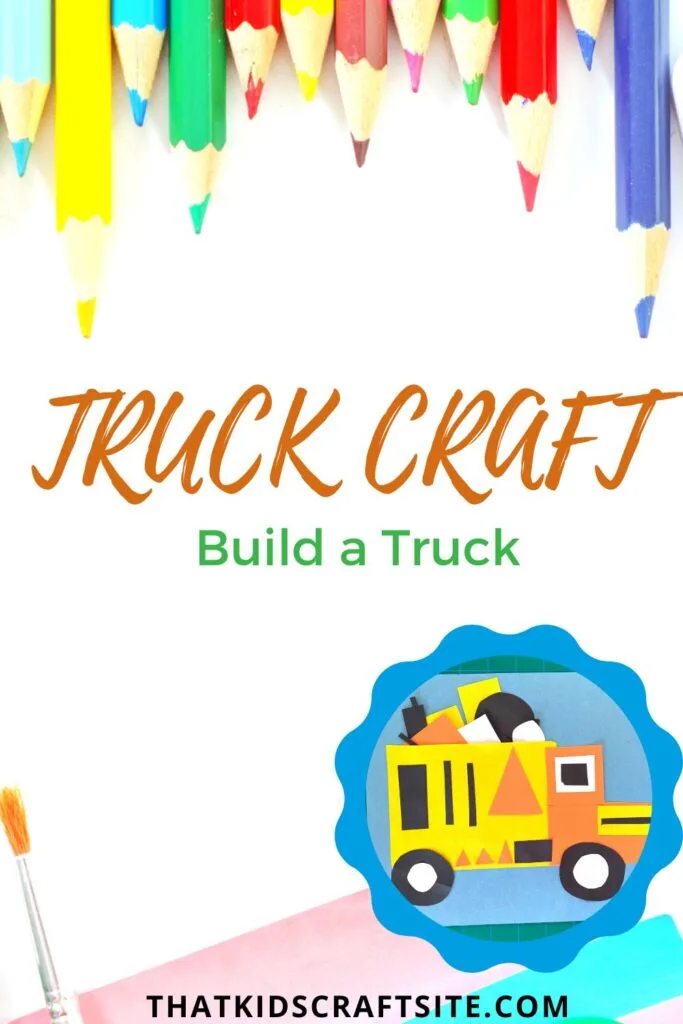 Making A Dump Truck for Kids
Making a dump truck craft is a terrific way to bring imagination to life.
This project will inspire pretend play, support storytelling, and promote creative thinking.
From digging and dumping to making different truck sounds, building a truck from paper is an activity that all kids can enjoy.
Happy crafting!
You May Also Like…