Ready, set, go! Create your own traffic light craft with this perfect for preschoolers craft activity!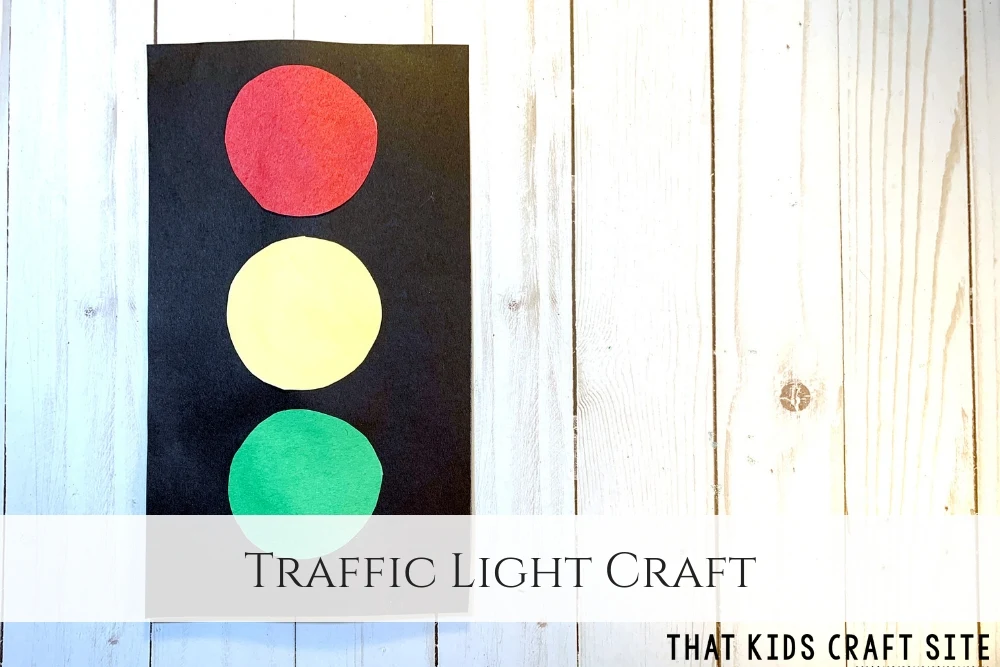 Whether you're studying transportation with your preschool class or learning about the inventor of the first automated traffic light, Garrett Morgan, for Black History Month, this easy traffic light craft is perfect for preschoolers and toddlers.
Making Traffic Lights with Preschoolers
One of the reasons why I love this craft is that it's great shape and fine motor skills practice for little learners.
Preschoolers need to trace, cut, and paste while being able to identify and order the colors on the traffic light.
That's a lot of skills to work on in one little craft!
So break out some colored construction paper and create your own traffic light craft to decorate your classroom, the hallway bulletin board, or your refrigerator!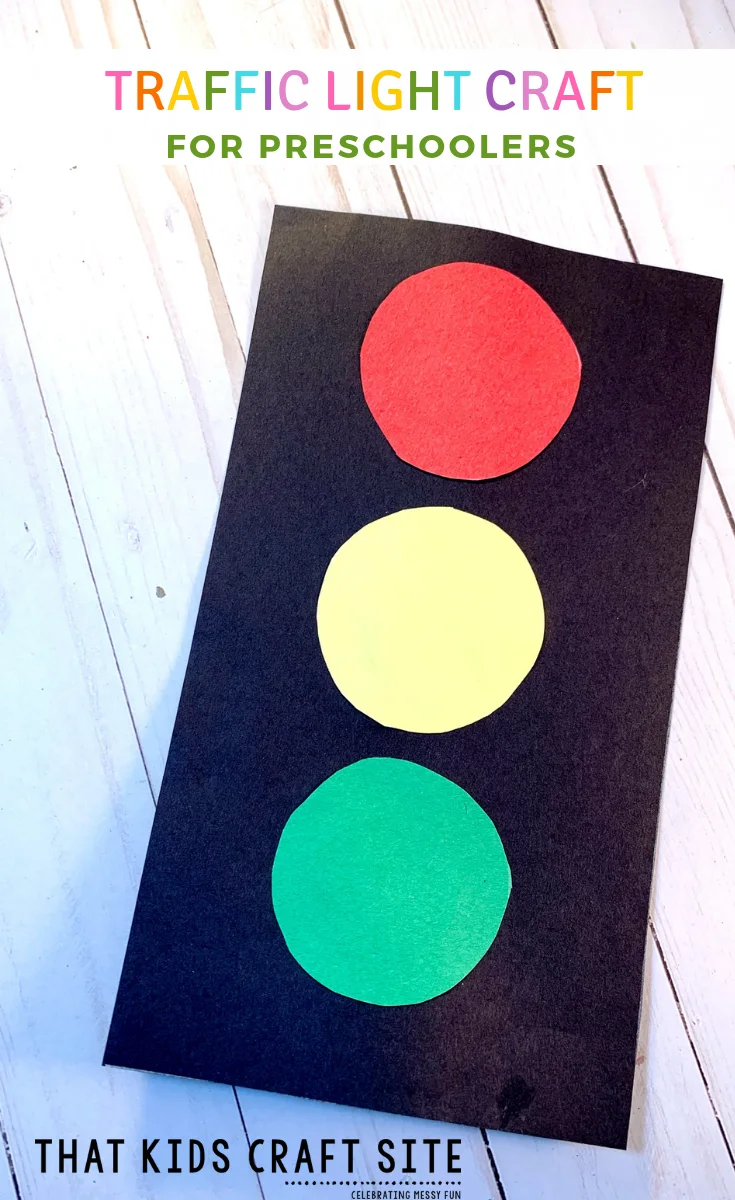 This article contains affiliate links to the items that will help you make the craft.
Traffic Light Paper Craft
Age: 2+
Time: 20 minutes
Materials:
Black construction paper
Red construction paper
Yellow construction paper
Green construction paper
Scissors
Glue
A jar lid
Crayon or colored pencil
Directions:
Cut a large rectangle out of a piece of black construction paper. Ours measured 6″ wide by 10″ long. Teacher Tip: If doing th craft with a class, you could also just fold the black construction paper in half lengthwise and get two traffic light bases out of one page to save on construction paper.
Trace a circle using the jar lid on the red, yellow, and green construction paper.
Cut out each circle.
Glue the circles to the black rectangle with red on top, yellow in the middle, and green on the bottom.
Hang your traffic light on the bulletin board or your classroom walls to show everyone what your preschoolers have been learning!
Show Us Your Traffic Light Craft!
Did you try your hand at making one? We'd love to see how it turned out! Snap a photo and tag us on Instagram @ThatKidsCraftSite! We can't wait to celebrate your creativity!
After You Make the Traffic Light Craft, You Might Also Want to Try These Crafts…
Take the Traffic Light Craft Directions with You!
Want to take these directions with you? No worries! Simply print out the card below with all of the supplies and directions by clicking on the Print button! Then you can take them with you to school, your club or scouts, or to your kitchen table where you'll be crafting. Have a great time!