It doesn't matter how cold it is outside, there's never a bad time for yummy homemade ice cream! This no-churn homemade Valentine's Day ice cream is deliciously sweet and super easy to make!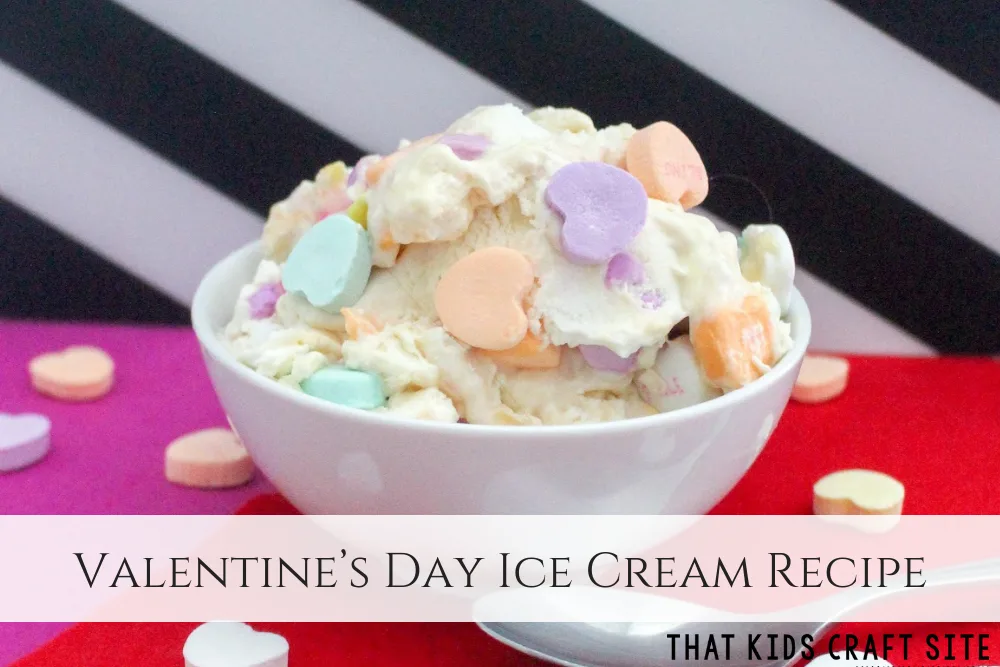 Food Crafts for Kids
One of the best parts about food crafts is that they're as much a learning opportunity for kids as they are a fun activity.
Recipes like this one get kids measuring, talking about chemical and physical reactions, and following specific step-by-step directions.
Food crafts are practical, hands-on learning fun!
How to Make Homemade Ice Cream
There are a few different ways to make homemade ice cream.
Some involve fancy (and often expensive!) ice cream churns. Those are great if you want to set it and forget it!
You can also make ice cream with some shaking and salt! That method involves a great science experiment on chemical and physical reactions.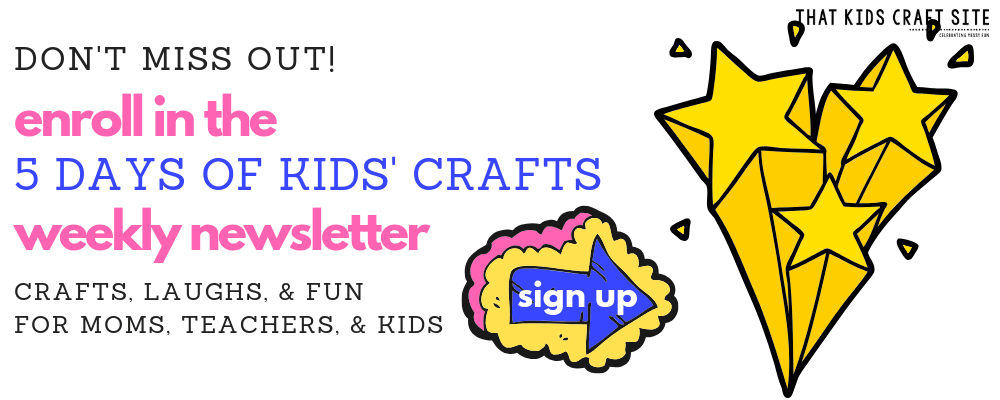 This recipe calls for the blender, but don't worry! With some adult supervision, kids can learn to use the blender too!
One of the most important things to remember in this recipe is that the ice cream must be placed in a metal tin to freeze. Any other type of container doesn't work.
Have a blast with the homemade ice cream recipe! It's perfectly sweet for your favorite Valentine!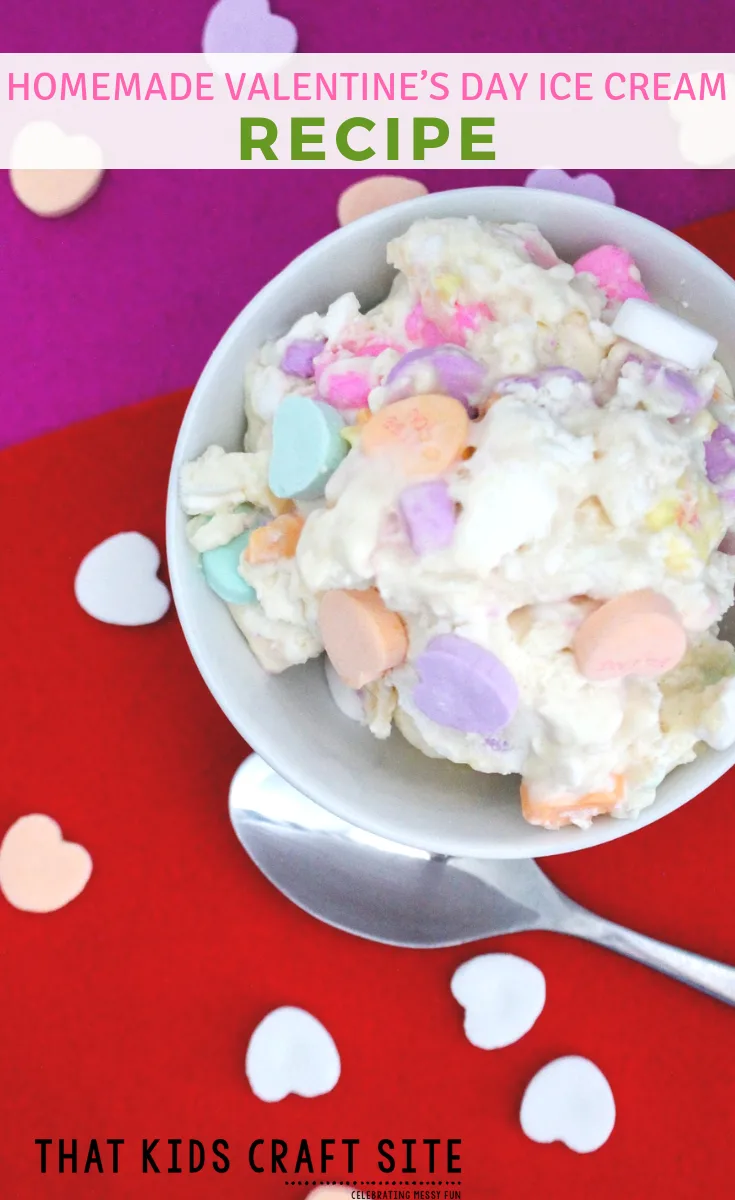 Valentine's Day No-Churn Homemade Ice Cream Recipe
Ingredients:
2 cups heavy cream
½ box cheesecake flavored pudding
1 can sweetened condensed milk
1 tsp vanilla extract
½ cup crushed candy conversation hearts
⅓ cup conversation hearts for topping
Ice Cream Cones
White candy melts
Valentine's Day Sprinkles
Directions:
Place heavy cream in large mixing bowl and whip until it peaks.
In another mixing bowl, add ½ box of pudding, one can condensed milk and vanilla extract. Stir in crushed candy hearts. Mix thoroughly.
Fold the pudding and milk mixture into the heavy cream.
Pour into a metal loaf pan. (Please note, you can not use a glass pan.)
Sprinkle with conversation hearts.
Cover and place in freezer overnight.
To make the cones: melt candy melts according to the package instructions.
Dip the cones in the candy melts.
Roll in sprinkles. Allow to set on a piece of wax paper.
Serve.
Enjoy your ice cream and have a fabulous Valentine's Day!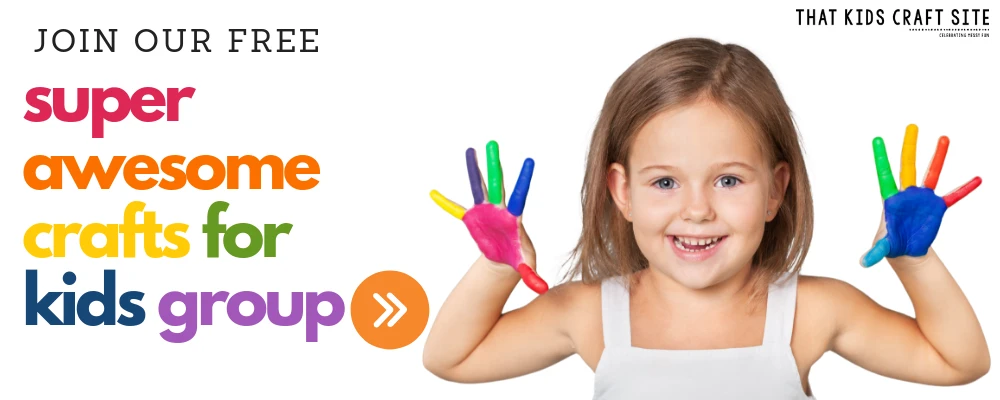 Show Us Your Homemade Ice Cream!
Did you try your hand at making one? We'd love to see how it turned out! Snap a photo and tag us on Instagram @ThatKidsCraftSite! We can't wait to celebrate your creativity!
Take This Valentine's Day Ice Cream Recipe with You!
Want to take these directions with you? No worries! Simply print out the card below with all of the supplies and directions by clicking on the Print button! Then you can take them with you to school, your club or scouts, or to your kitchen table where you'll be crafting. Have a great time!