Make a lucky leprechaun handprint craft to celebrate the upcoming St. Paddy's Day holiday!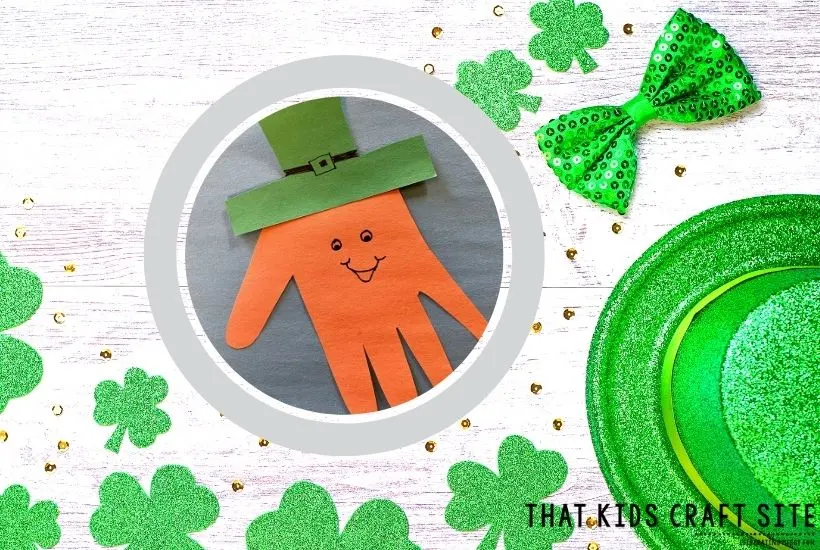 Have fun this St. Patrick's Day by making a magical paper leprechaun craft with your little ones.
While this hands-on holiday activity is a very exciting project for kids of all ages, small children will be exceptionally thrilled about it.
Little learners will get to craft, express their creativity and feel lucky as they make a super cute paper leprechaun or two.
And are you ready for the best part? This holiday activity doesn't require tiny hands to get messy (but they can if you want them to)!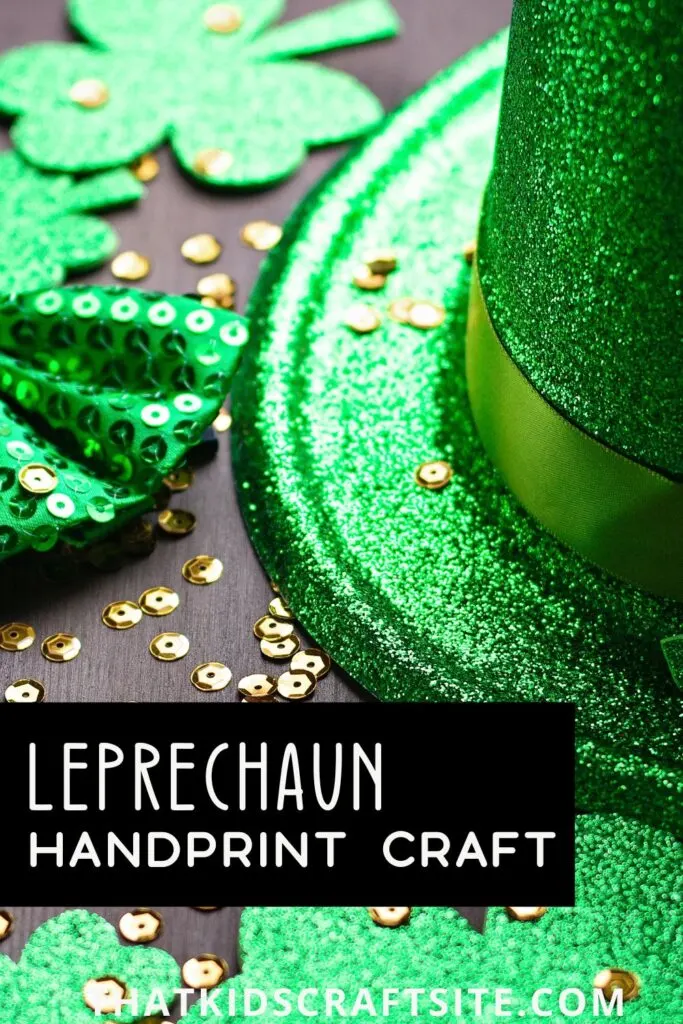 This article contains affiliate links to products that you might like.
Below, we're going to share with you just how easy it is to make this super simple St. Patrick's Day leprechaun paper craft.
To get you started, below, we have put together a list of materials and step-by-step instructions for creating this delightful handprint leprechaun.
While there are only a few supplies that are needed, we'd wager that you could probably find most of them somewhere in your craft room!
Not only are we sure that you have the majority of materials, but your little ones are absolutely going to love making this really fun St. Patrick's Day activity.
Keep reading to learn how to make a lucky leprechaun handprint craft with your kiddos!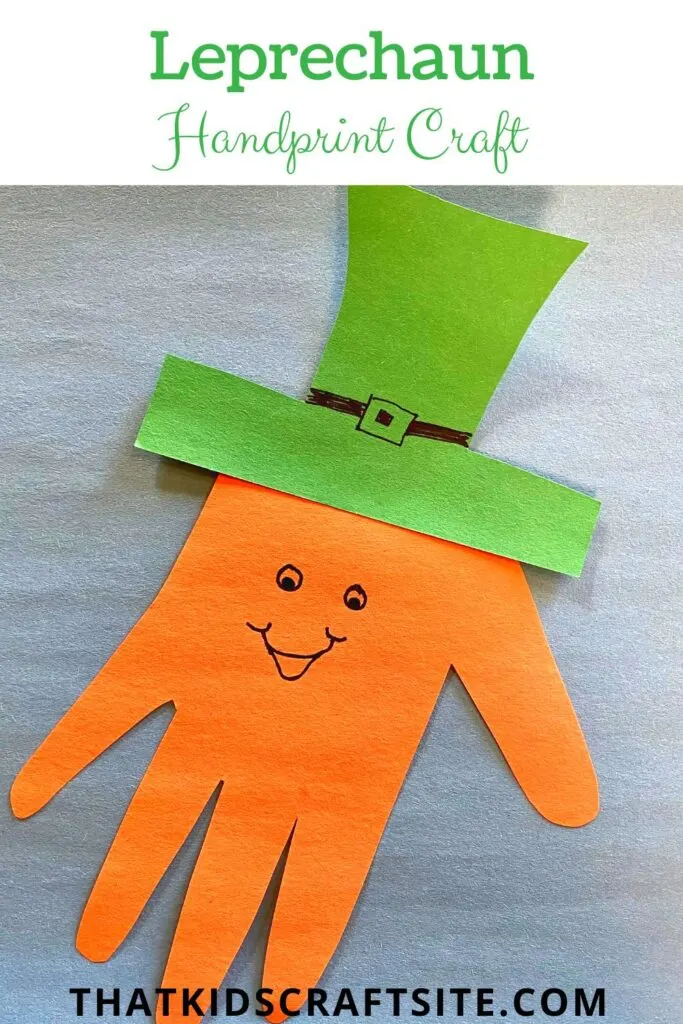 Handprint Leprechaun Craft for Kids
Completing this happy handprint paper leprechaun craft is both a fun and educational activity for children.
As they put together this Irish paper project, kids will strengthen their fine motor skills and build up their imagination.
With hand tracing, paper cutting, and face drawing, your little leprechauns will feel like the luckiest weans in the land.
Let's get crafting a handprint leprechaun!
Materials:
Construction Paper or Cardstock in Orange and Green
Black Marker or Sharpie
Scissors
Glue Stick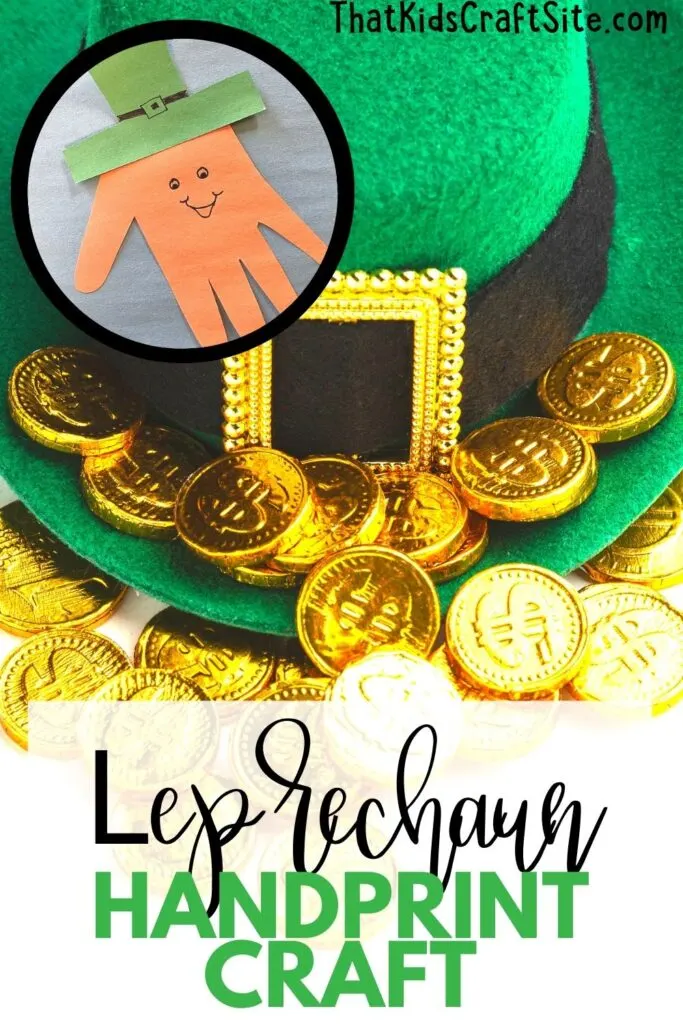 Step-by-step Instructions:
Using a marker or sharpie, trace a hand on orange construction paper.
Carefully cut out the hand with scissors. The fingers (pointed down) will be the leprechaun's beard, and the palm will be his face.
With the black marker or sharpie, draw eyes and mouth onto the palm of the hand, remembering to keep the fingers pointing down.
Complete the leprechaun by cutting out a hat shape from the green construction paper.
Embellish the hat by drawing a buckle on it, maybe add some shamrocks, or simply leave the hat as is.
Finally, glue the hat to the top of the orange palm.
And there you have it, a lucky leprechaun handprint paper craft!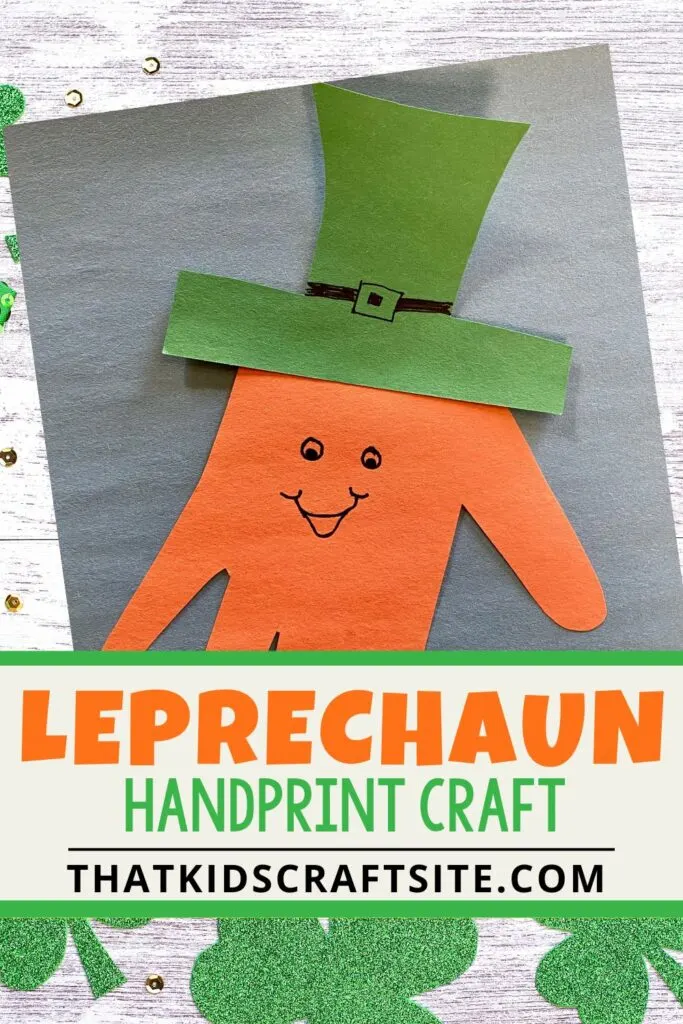 St. Patrick's Day Leprechaun Paper Project
How fun was that? This easy paper leprechaun project for kids will have wee ones super pumped about St. Paddy's Day!
Now that the handprint leprechaun is complete, what is there to do with it? Well, you can stop at one leprechaun or make a bunch.
Maybe write a fun holiday message on the back and spread some Irish cheer by giving it to someone special.
If you decide to make many lucky leprechauns, put them together to create the cutest St. Patrick's Day leprechaun bunting.
It will look great hanging as a holiday decoration in the home or classroom!
Happy crafting!
You May Also Like…