Sail away with this amazing recycled boat craft for kids.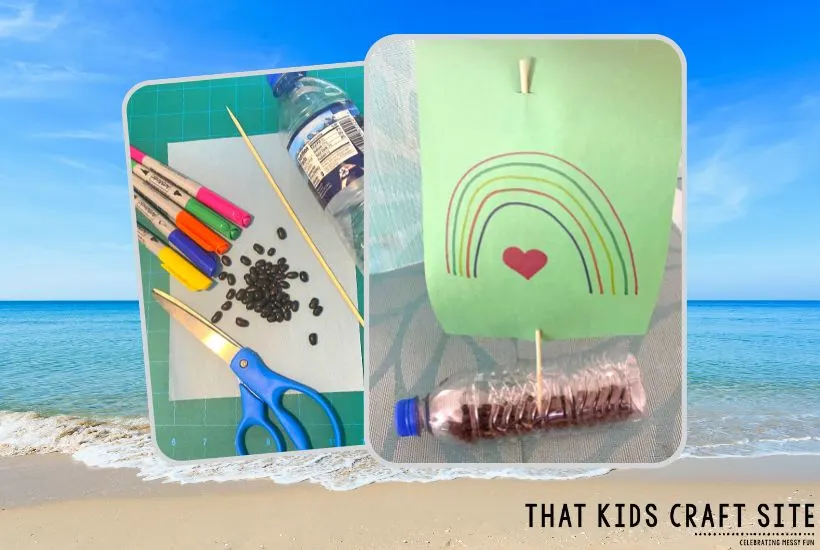 Most kids just love the water. They want to be in it or around it at all times. From pools and lakes to creeks and streams, there is just something magical about water.
Encourage little ones to play in the water with an amazing boat craft.
Not only will this activity engage children, but it will also give them an opportunity to learn a little about science.
A recycled boat craft is the perfect project to make with toddlers.
If they love the water, making a boat from objects around the house will be an ideal activity.
This boat craft, in particular, is super easy to make and kids will spend hours watching their boat float in the water.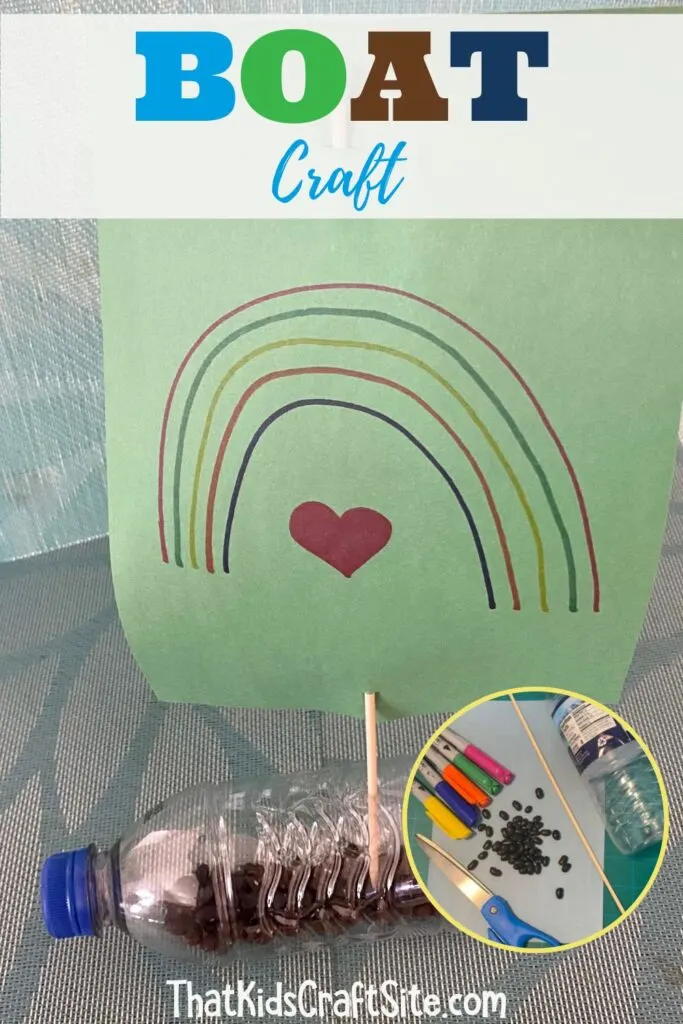 This article contains affiliate links to products that you might like.
Crafting a Recycled Boat
It doesn't take much to build a boat from recycled materials. Using a plastic bottle, construction paper, and a few more items, kids will be sailing away in no time.
Below is a complete list of materials needed to make a recycled boat craft.
Materials:
Empty Plastic Bottle
Twig, Bamboo Skewer, or Straw
Markers or Crayons
Small Stones, Gravel, or Rice
Screwdriver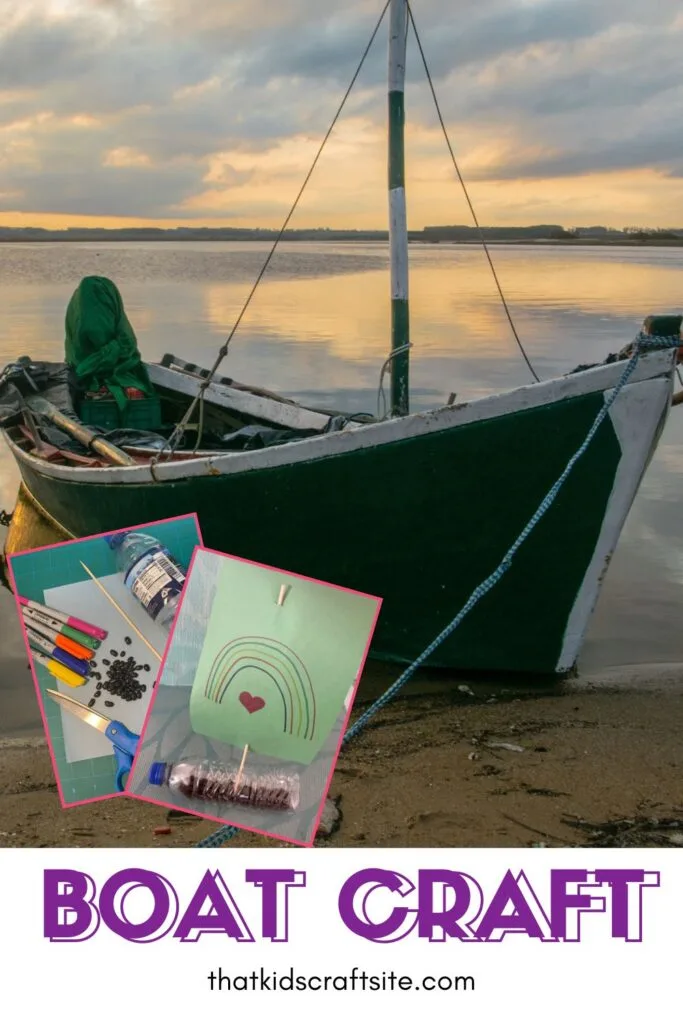 Instructions:
Take a full-size piece of construction paper and cut it in half.
Use crayons or markers to draw a design on the piece of construction paper. This will be the sail. A few design ideas include a pirate hat, a happy face, a heart with an arrow, or maybe even a rainbow. Anything your imagination can come up with will be perfect.
With the scissors, carefully cut two slits into the sail. One at the top and one at the bottom.
After the construction paper sail is complete, take the twig, bamboo skewer, or straw and put it through both slits on the sail.
This next step is a job for grown-ups… With the bottle lying on its side, poke a hole in the top side using a screwdriver, skewer, scissors, or something else that might work.
Next, push the mast (construction paper sail on the stick) into the hole you just made.
Lastly, remove the cap and add a few stones, gravel, or rice to the bottle to keep it from spinning in the water. Watch it, though; make it too heavy, and your boat will sink!
Replace the cap.
Take the boat outside to the creek or pool or inside to the sink or tub and see if it floats!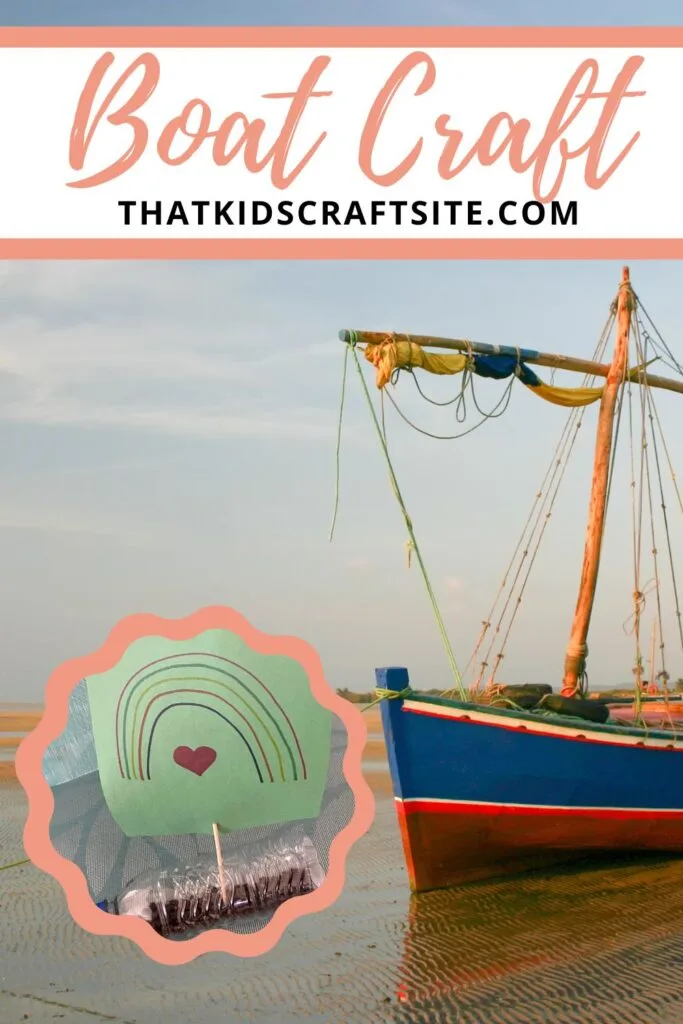 Playing With A Recycled Boat Craft
Now that the recycled boat craft is complete, there are many play opportunities to be had.
Turn this awesome boat project into an exciting learning lesson. See how far the boat can sail or maybe how wind affects the way a boat moves.
Make more than one boat and have a sailboat race.
Maybe even add pebbles one at a time to see how many stones it takes to sink a ship.
A Boat Craft for Kids
This boat craft for kids is an easy and engaging activity for toddlers and preschoolers.
By following these simple step-by-step instructions, you and your little ones will put together an awesome recycled boat for hours of sailing fun.
Happy sailing, everyone!
You May Also Like…