Gingerbreads, peppermints & gumdrops… oh my! This free printable Gingerbread house activity is the perfect craft to get you & your family into the holiday spirit!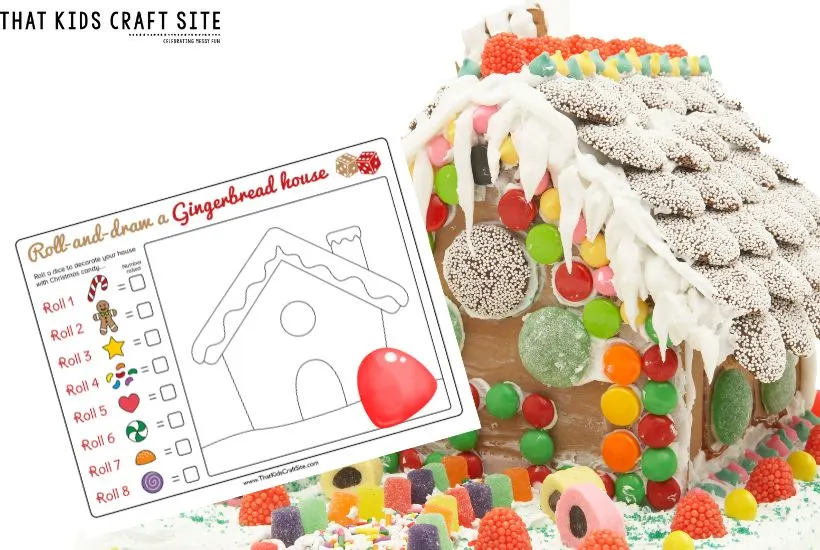 What is a Roll and Draw Activity
A roll-and-draw activity is a drawing prompt for kids of any age!
With this gingerbread house activity, your kids will take turns rolling a die. Each number rolled corresponds to the number of Christmas items that will be used on their gingerbread house. The printable is easy to understand so explaining the activity to your kids will be a breeze!
This gingerbread house activity will get your kids excited to color. Not only will this craft time get their creative juices flowing, but it will also help them practice their patience while they take turns rolling the dice. That's a win-win in our book!
With minimal supplies required, this roll-and-draw gingerbread house is sure to be a hit with all you parents and teachers who are looking for a quick activity for your littles!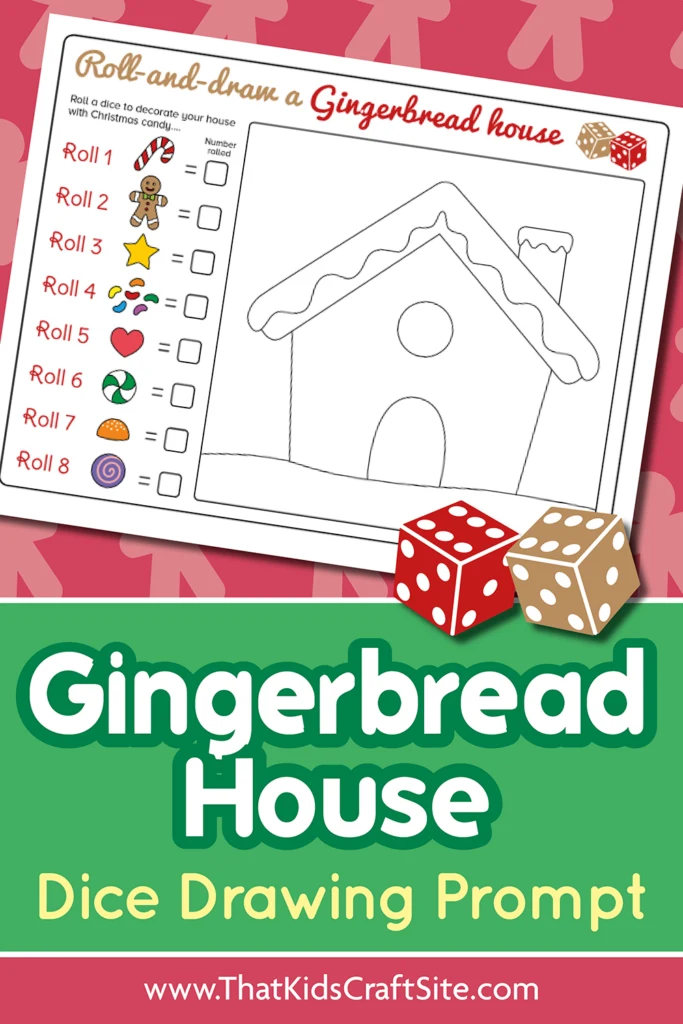 Directions for Your Gingerbread House Craft
Each crafter will get 8 rolls total
Each roll corresponds to a Christmas item that will be drawn onto the gingerbread house
At the end of each roll, write what number (1-6) is on the face of your dice
Once all rolls are completed, you will know exactly how many of each Christmas item you can add to your gingerbread house
Grab your crayon, pencils, or markers and get drawing
For example:
If your child rolls a 4 on their roll 1… they will have 4 candy canes to draw onto their gingerbread house! Yes, it's that simple!
Gingerbread House Activity Fun
Your kids will love rolling the dice to discover the fate of their gingerbread house. No two houses will be the same and that's what makes this craft so special!
This gingerbread house craft is simple and perfect for any age group! This free printable is great for Christmas parties in the classroom, holiday gatherings with the family, or even a simple snow day in the house!
Once all the Christmas embellishments are added to the gingerbread house, your child will have a piece of Christmas art to enjoy all season long!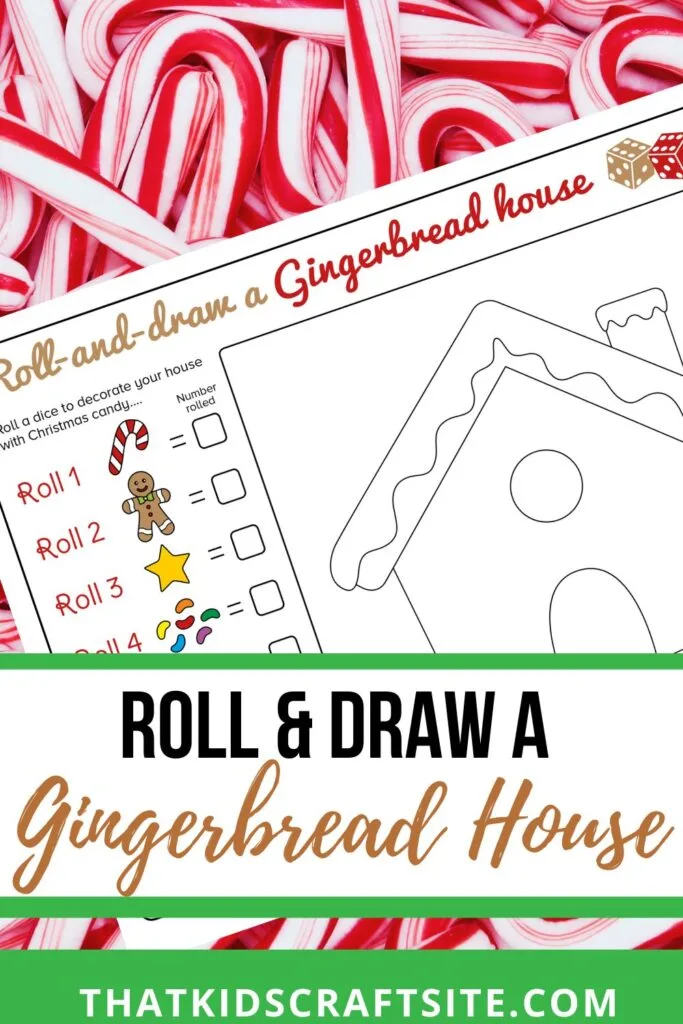 Things You'll Need for the Gingerbread House Craft Activity
Get Your Free Roll and Draw Gingerbread House Activity
Grab your crayons, pencils or markers, free printable, and dice… happy rolling!
If you're not a member, it's simple to join! The Freebies Library has pages of worksheets, games and activities that will keep your kids entertained indefinitely! Just click the link below to sign up!
Don't let the Christmas magic end here, try these other Christmas crafts!