Break out the needle and thread and try these fun sewing projects for kids!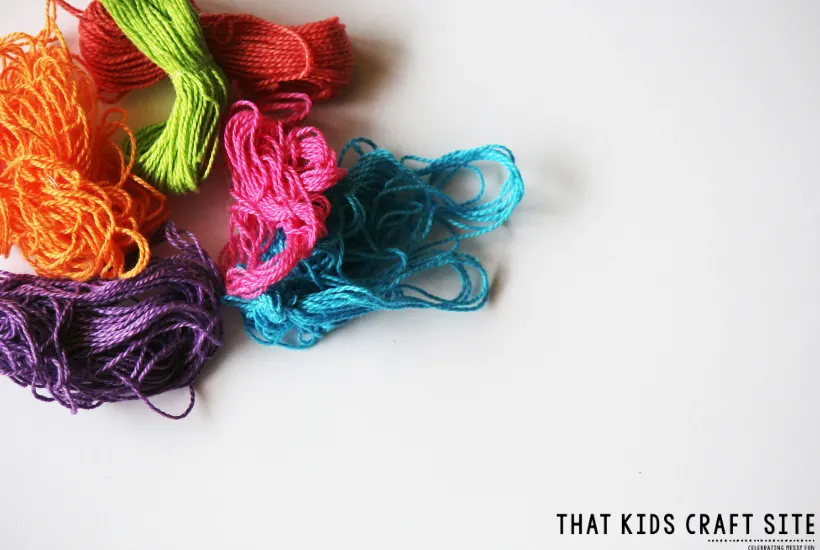 Fun Sewing Projects for Children
Teaching kids to sew has many benefits. Not only are you teaching them an important life skill, but they will also be learning patience, which is one of the most important things children need to learn.
When you are first starting out with teaching kids to sew, you will want to look for tutorials and patterns for sewing projects that are easy to follow and make.
With many of these, you only need minimal sewing skills to create the projects. Kids will love creating these fun sewing projects. From keyrings to pillows, these easy to make sewing projects will be a hit both boys and girls!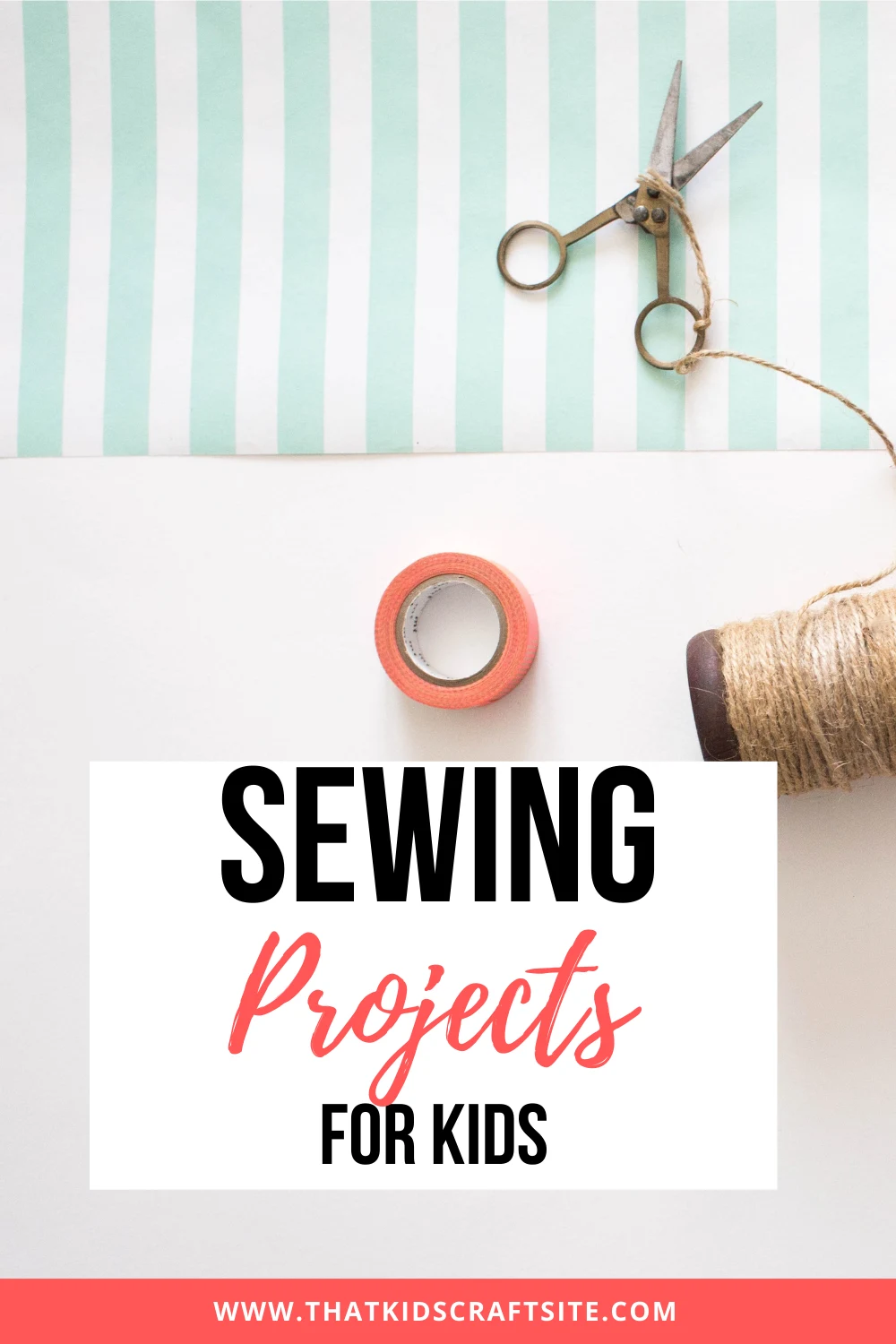 This article contains affiliate links to the items that will help you make the craft.
Sewing Supplies Needed
When my kids were just starting to learn to sew we kept a little plastic tub filled with the things they would need.
There were:
metal sewing needles
thread
yarn
small scissors
a flexible tape measure
a ruler
straight pins
safety pins
band-aids (we used these a lot – ha!)
You can obviously include whatever you already have on hand or whatever you think will work best for your child.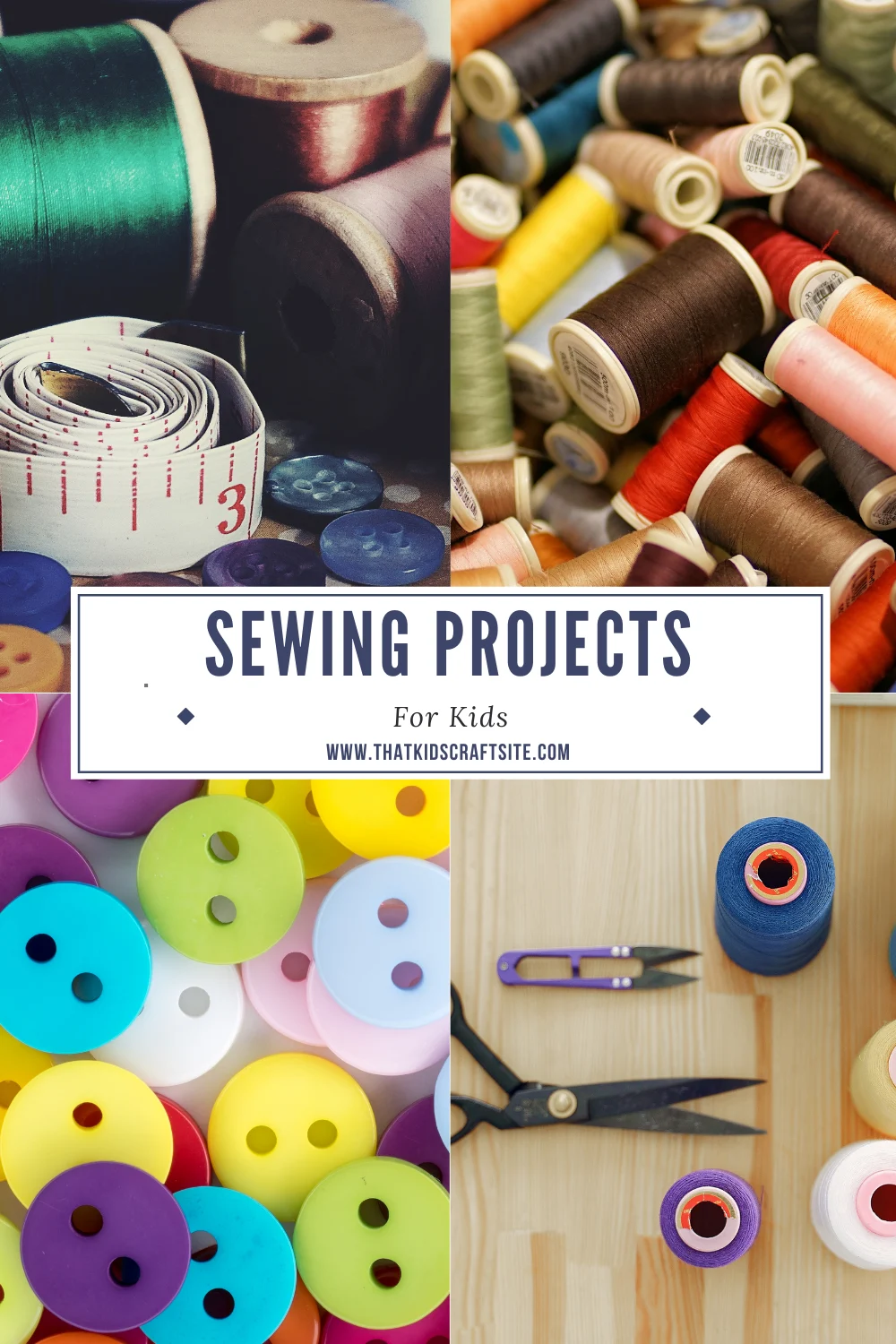 We also had a hardy supply of:
cotton fabric
fabric remnants
ribbon
buttons
I found that felt was often the material of choice for us, because it was a bit more sturdy than regular cotton fabric. Felt, however, is difficult to cut, so be sure to help your children when they're cutting out felt patterns or shapes.
Once you have everything gathered, it's time to start creating your sewing masterpiece!
Fun Kids' Sewing Projects
What are some of your favorite sewing projects for kids? Share them with us below!
You Might Also Like…