Make this Halloween a little battier with this fun Halloween bat craft where you can build your own bat!
---
Your Halloween crafts will take flight with this creative and adorable build a bat Halloween bat craft. It's the perfect way to create your very own bat!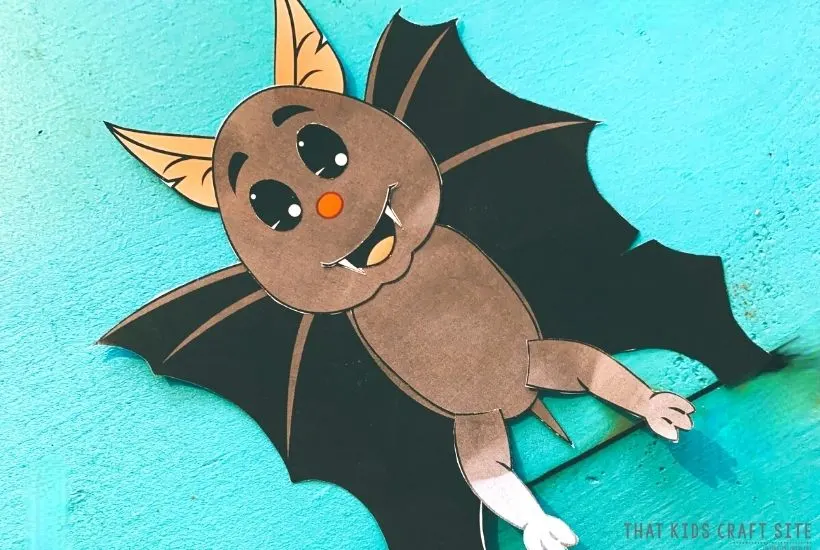 Ways to Use Your Halloween Bat Craft
Reading the book Stellaluna? Make a bat to accompany your reading!
You can even put your bat on a craft stick to make a puppet. It would be perfect for a kid-created puppet show for Halloween (or any time of year!).
Having a Halloween party? This build-a-bat craft for kids is a great activity to include in your festivities.
Have kids make a bunch of bats and hang them from the curtain rod (or ceiling fans if you're feeling very adventurous!) to decorate the room!
There are so many ways that this adorable Halloween bat can make your holiday season a bit brighter.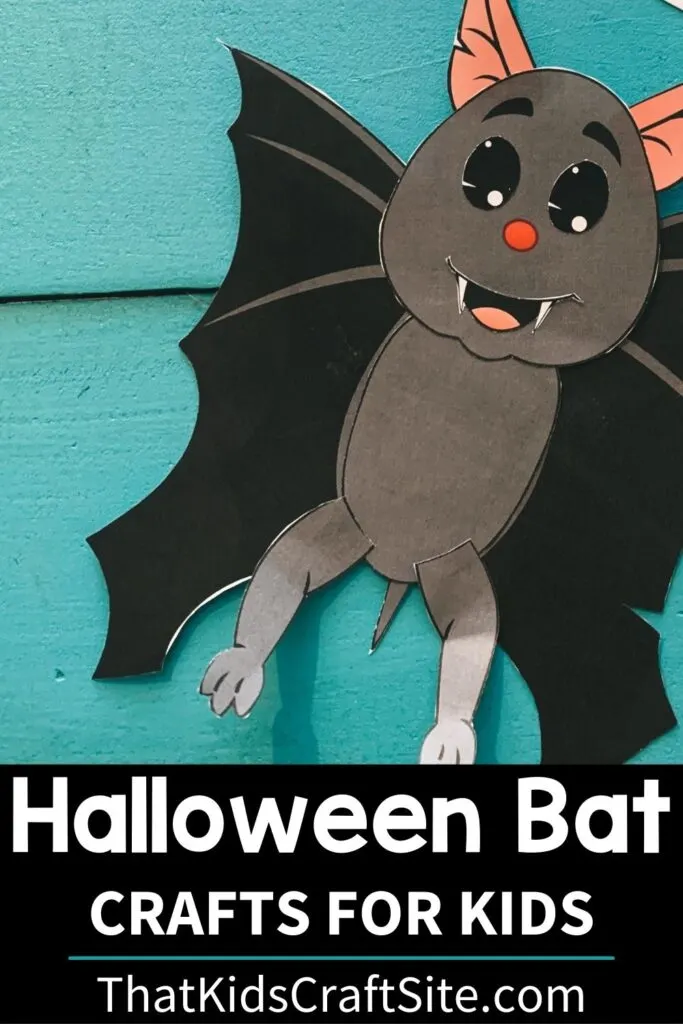 How to Make the Halloween Bat Craft
It doesn't take a lot to make this adorable Halloween bat!
All your need is:
– a color printer
– plain paper or cardstock for a sturdier bat
– scissors
– glue stick
– craft stick (optional – use if you're turning it into a puppet)
– Free Printable Build-a-Bat Template (in the Freebies Library)
Not a member of the Freebies Library yet? You can sign-up below! Already a member? Sign-in here using the secret password (you can find it in the weekly newsletter!).
Directions for the Halloween Bat
We love crafts that are easy and this paper craft is no different. The directions are very simple:
1 – Print out the bat template.
2 – Cut out the pieces. (The pieces are small so it will be a great fine motor skills activity for little learners.)
3 – Glue the pieces together using the picture on the template or the pictures in this post as a guide. You will note that the bats are different from the template to this post. We went a little rogue with our bat and made his wings facing downward instead of out like the picture on the template shows. You can do whichever you'd like. There's really no right or wrong way to put it together!
4 – If you'd like to turn your bat into a puppet, glue a craft stick to the back. This is optional! You could also attach a small piece of magnet strip to the back to turn it into a magnet if you prefer.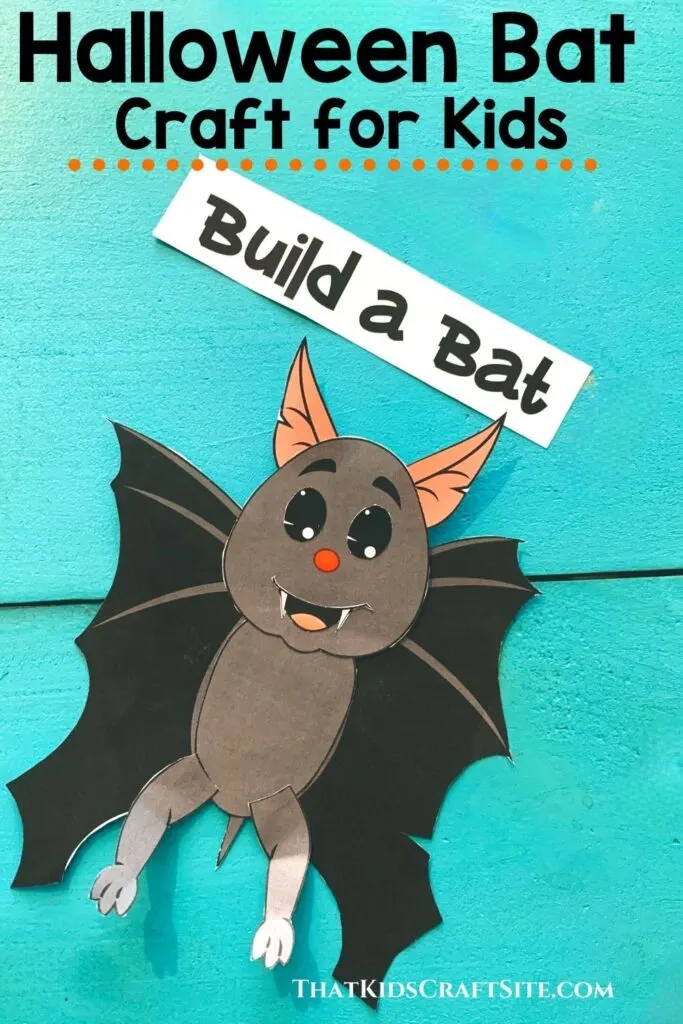 Halloween Bat
While we love this bat for a Halloween craft, we can't help but notice how perfect it is for a Stellaluna craft as well.
No matter how you use it, we hope this pint-size paper craft Halloween bat makes your holiday a little bit brighter!