We have always been a fan of elephants and this elephant craft is perfect for showing our love of pachyderms!
Whether you need an elephant craft while studying the letter E in your preschool alphabet studies or need a nifty accessory for the next trip to the zoo, this elephant headband craft can put a little hands-on crafting into your lessons.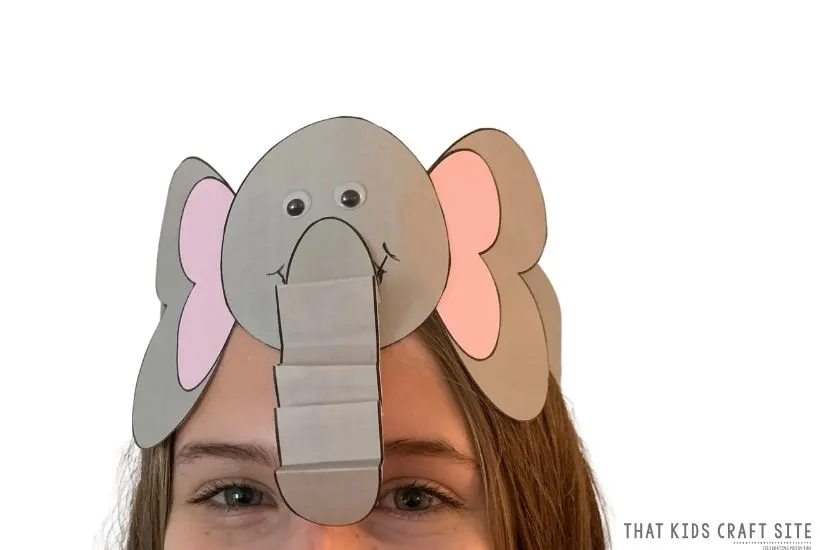 Elephant Headband Craft
My kids have always loved wearing their arts and crafts.
Whether it's a nifty homemade necklace made from their favorite Perler beads patterns or simple beads on a string, the more wearable their artwork is, the more enthusiastic they were to make it.
That's why this simple elephant headband is a win-win.
A win for kids because they get to wear it.
A win for mom (or teachers!) because they get to practice their fine motor skills as they cut out the pieces of the printable template!
Speaking of printable templates, this elephant design is one that I designed the other day when I was working on some preschool crafts to go with the letter E alphabet study. If you're working your way through the letters of the alphabet this school year, definitely check it out!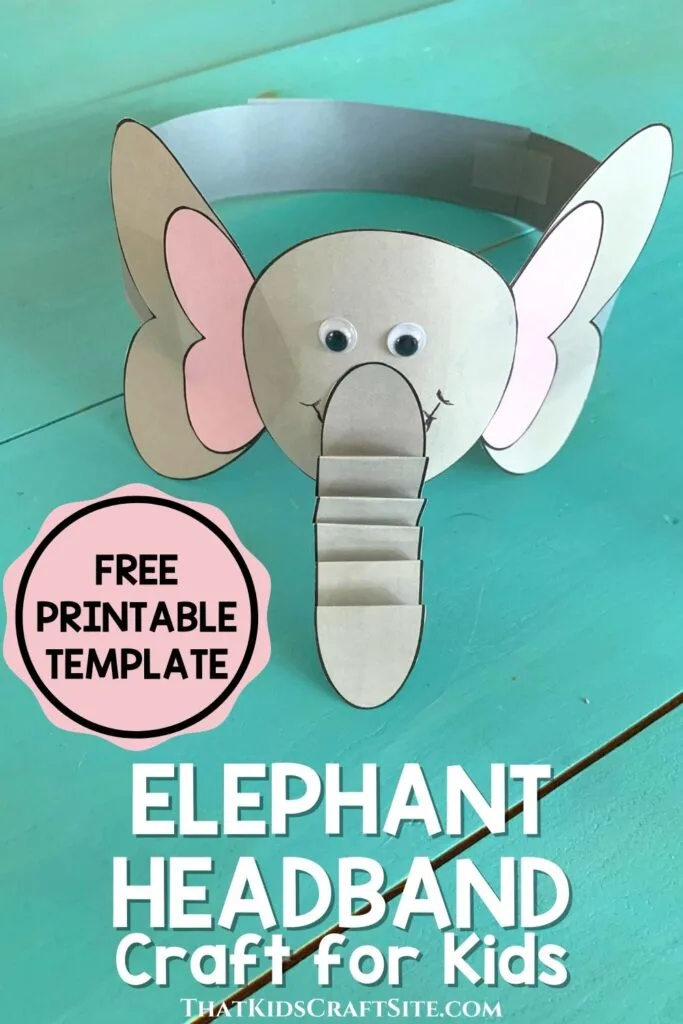 What You'll Need for This Elephant Craft
I know some people don't mind crafts that require a bazillion different materials, but I am not one of them.
I believe kids' crafts – especially preschool crafts! – should be fun and age-appropriate, but I also believe they should be simple enough that they don't take the entire craft supply store to create.
Mainly because I hate the clean-up. Ha!
So, for this elephant craft all you'll need are:
kid-safe scissors
a glue stick
tape or a stapler
2 googly eyes
a marker or pen
a piece of grey construction paper
the printable template found in the Freebies Library (sign-in here!)
Not a member of the Freebies Library yet? No worries! Sign-up for it and our weekly newsletter right below!
How to Make the Headband Elephant Craft
I have to admit that I am also not a very patient crafter. Weird for someone who runs a craft website, I know, but it's true!
So, crafts that take a long time? They are not my jam!
To make the elephant craft just do this:
1 – Print out the free template.
2 – Cut out the pieces of the elephant from the template.
3 – Glue one small pink heart onto each of the large grey hearts. These are the elephant's ears.
4 – Glue the ears onto the circle piece that is the elephant's face.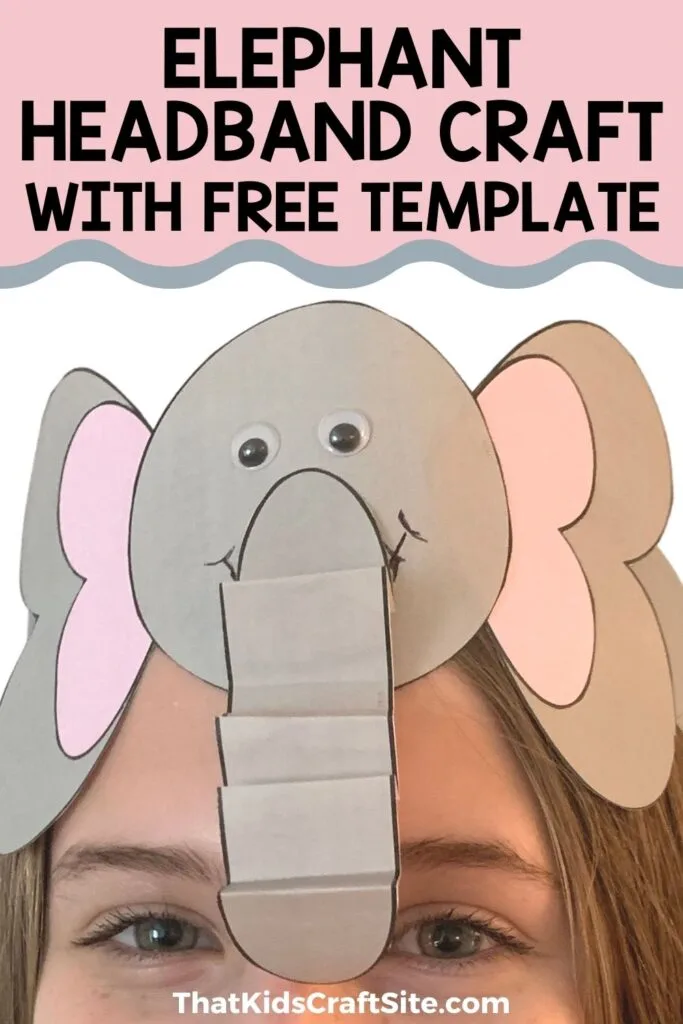 5 – Glue the googly eyes onto the circle.
6 – Using your pen or marker, draw a smile on the elephant.
7 – Accordion fold the elephant's trunk (the long oval shape from the template) and glue one end onto the circle where the nose should be.
8 – Cut two long strips of grey construction paper.
9 – Tape or staple one end of each strip to the back of the elephant's face. Connect the strips to fit the child's head and tape or staple the strips together at that point – not while the child is wearing it obviously!
10 – Wear and enjoy!
Much thanks to the teen daughter who so graciously allowed me to take her picture while wearing the elephant headband! 😉
You Might Also Like: