Want to start your toddler off on the right art foot? Check out this list of the best art supplies for toddlers to get started!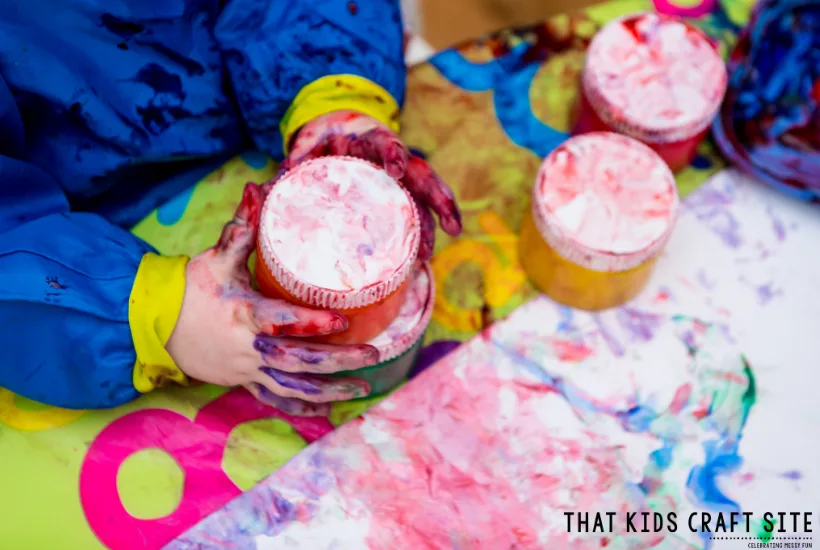 Toddler Art Supplies
'Every child is an artist' – Pablo Picasso
It is hard to disagree with Picasso.
Children paint, draw, build, sing, create stories, every single day. It is a natural and essential part of their development.
As adults, we can help by allowing children time to be creative and by providing them with different materials and resources to explore.
We have found some of the best art supplies for toddlers specifically, because developing creativity should begin from early years and babyhood.
For toddlers, art and craft activities hold a whole host of benefits. They stretch the imagination. They can help develop motor skills. Language development is enhanced through explanation and description. And, some would argue that most importantly, art helps improve self-esteem.
So, with all these benefits and more, it is essential to give our children the chance to get creative!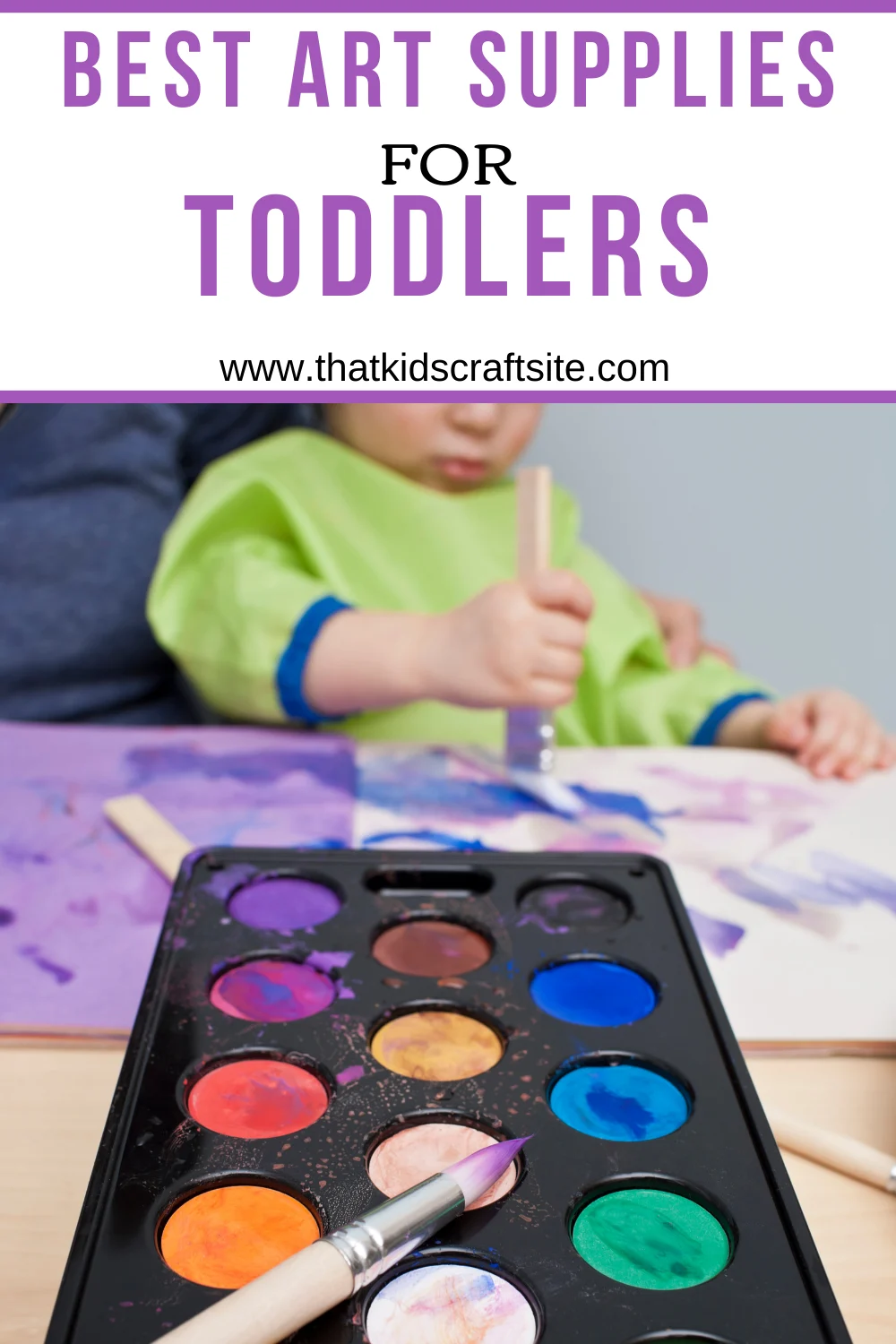 This article contains affiliate links to products that you might like.
Best Art Supplies for Toddlers
Paints are a staple resource for every art cupboard. When it comes to toddler paint sets & supplies make sure they are age appropriate, non-toxic and washable. These water-based paints deliver on both safety and cleanability, making them perfect for toddlers to get their hands on.
Our favorite set includes 6 colors, so mixing a wide variety colors and shades will be possible.
Of course with paints, come painting tools.
It is important for young children to explore different types of 'mark making' tools. I have therefore picked this selection pack of painting tools to provide as much variety as possible.
It includes various-sized brushes, rollers, sponges, and stamps. Kids will be able to investigate different textures and develop an understanding of how to use different tools to create different effects.
Playdough is a must when it comes to considering the best art supplies for toddlers.
It offers a sensory experience that toddlers love. If you have ever played with playdough yourself, you'll know what a calming and mindful activity it can be.
As well as this, the ability to manipulate and model the dough so freely, means that kids can really let their imaginations run.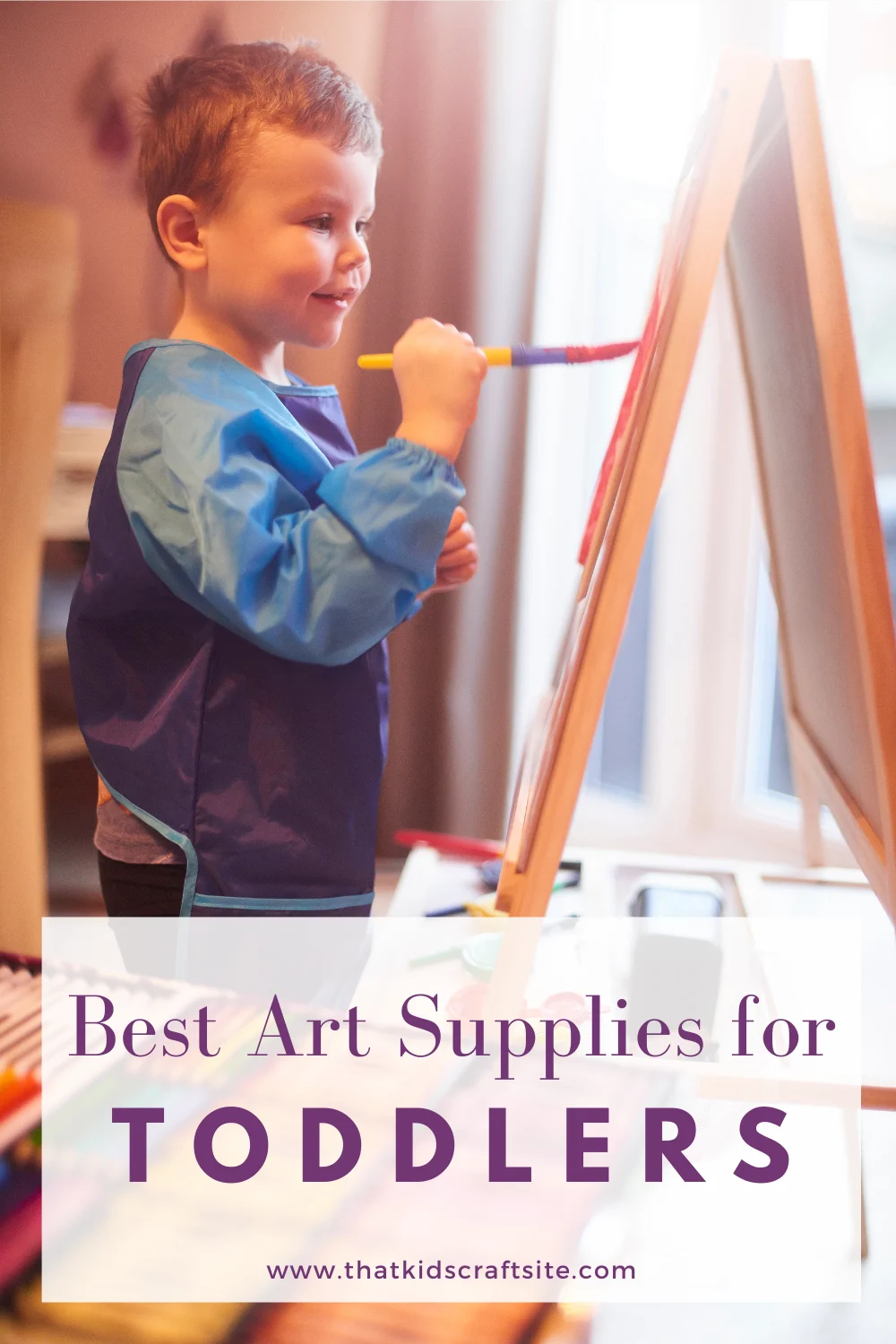 Cutting with scissors is a crafting skill that many young children find difficult. With this pack of craft scissors kids can have fun while they practise.
Our favorite set has 6 pairs of scissors that have patterned blades which produce decorative edges when used to cut paper and card.
Kids could use their cuttings to create an imaginative collage whilst developing an important fine motor skill.
Most kids love to draw and it is a really excellent way for them to express themselves. But boy do they get through a lot of paper! Not only that but then we have the problem of what to do with all these lovely drawings.
This magnetic drawing board solves these problems and offers children an exciting alternatively to the standard pen and paper drawings.
The drawing board is also portable which means long journeys can be filled with creativity too!
The Very Best Art Supplies for Toddlers
While selecting the best art supplies for toddlers, we have made a conscious decision to only include materials and supplies that can be used open-endedly.
By this, we mean that they are resources that don't restrict or constrain imagination. Essentially, resources that can be used in different ways.
While colouring books, craft kits and activities that involve following instructions, do serve a purpose and are great fun. It is important to remember that toddlers need the chance to expand their own imagination.
So, if they want to build something different with their blocks let them. If they rather paint with their fingers than a brush, that's fine too! The world is their oyster!
You Might Also Like: