Looking for an edible paint recipe that's safe for kids? This edible finger paint recipe is perfect for babies, toddlers, preschoolers, and beyond!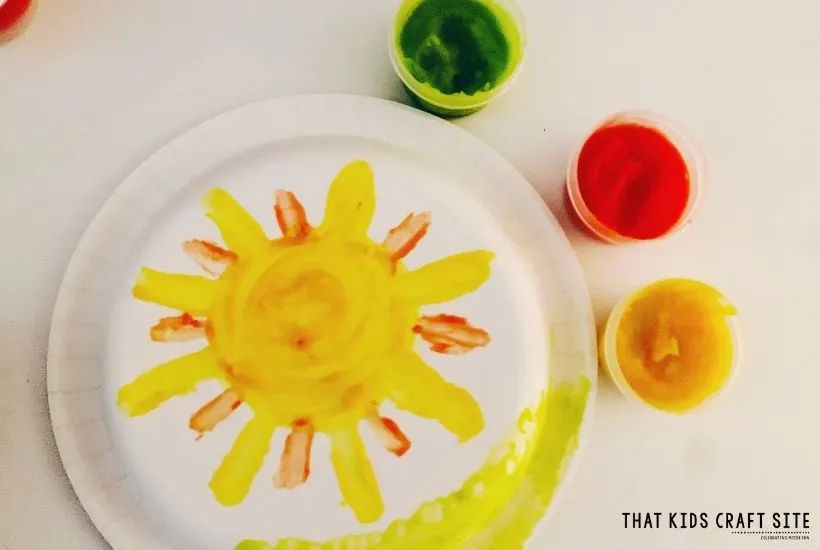 This article contains affiliate links to products that you might like.
Edible Finger Paint
Finger painting is a rite of passage for preschoolers, but with it comes the danger that they'll put it in their mouths!
While many commercial brands claim that they are non-toxic, I was always leery about having my taste-curious kids putting bright red paint in their mouths.
So, instead of putting the halt on all finger painting (although truth be told I was never a big fan of the mess finger painting entailed), I made our own kid-friendly edible finger paint recipe.
By creating our own, I knew exactly what went in it and wasn't worried if they started licking their fingers while painting. Kids do gross things sometimes.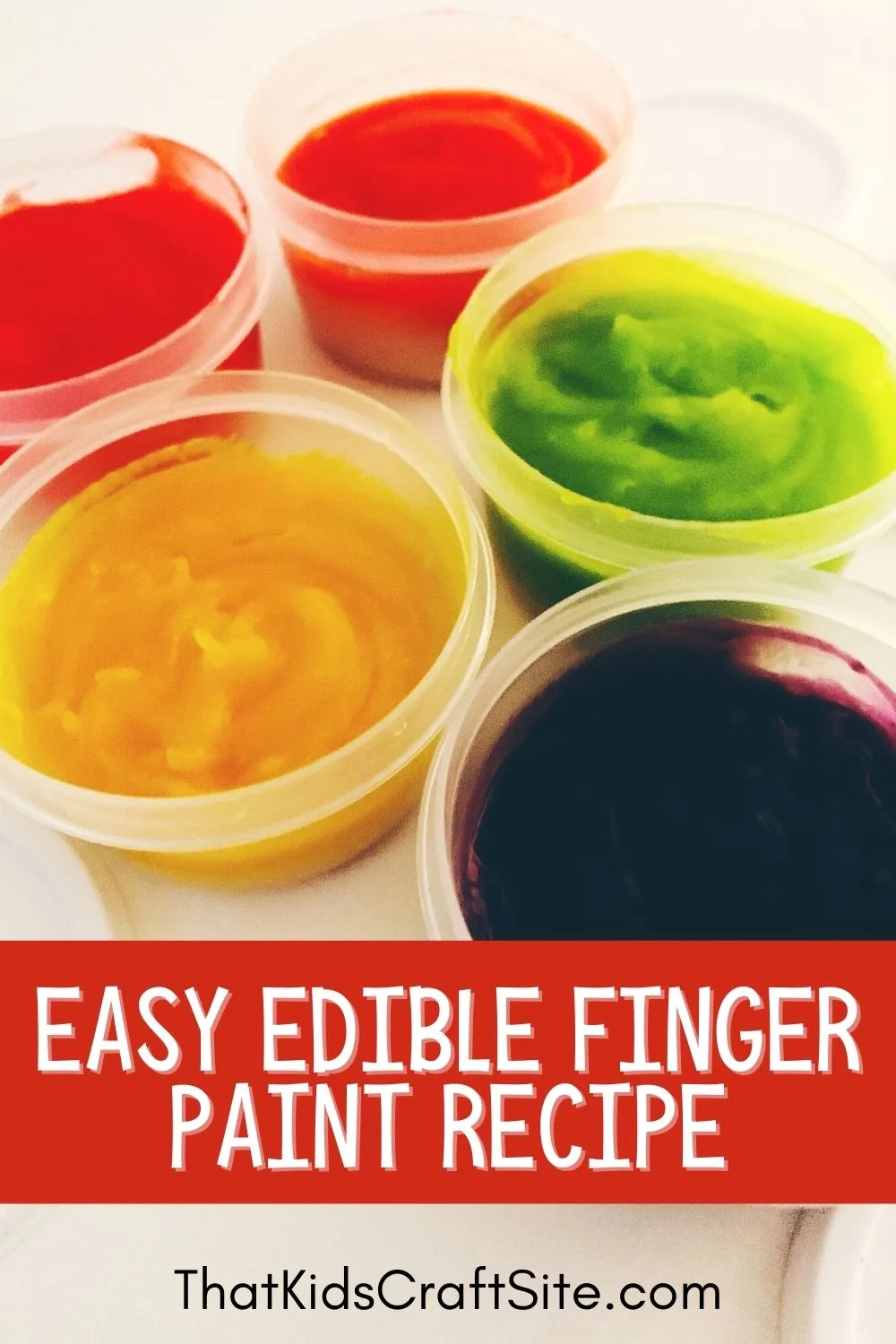 Our Edible Paint Recipe
There are a lot of recipes out there for edible finger paint for toddlers and babies. Our recipe is the one that has proven to work the best for us.
It isn't too runny. It has just the right amount of thickness. It dries – unlike some of the other versions we have seen. And it's honestly tasty if your kids decide to chow down on their paint. (We always taste test the finger paint after we make it because we want to make sure it's not going to make the kids sick.)
This paint recipe also only calls for a little bit of cornstarch. We've seen some that call for cups upon cups of cornstarch. We just don't buy cornstarch that often so we needed to create a recipe that used only a little and, if need be, could be omitted. Tons of cornstarch can get pricey!
Our edible finger paint recipe uses flour, water, salt, sugar, and just a bit of cornstarch.
The best part? It cooks up quickly and typically cools quickly as well!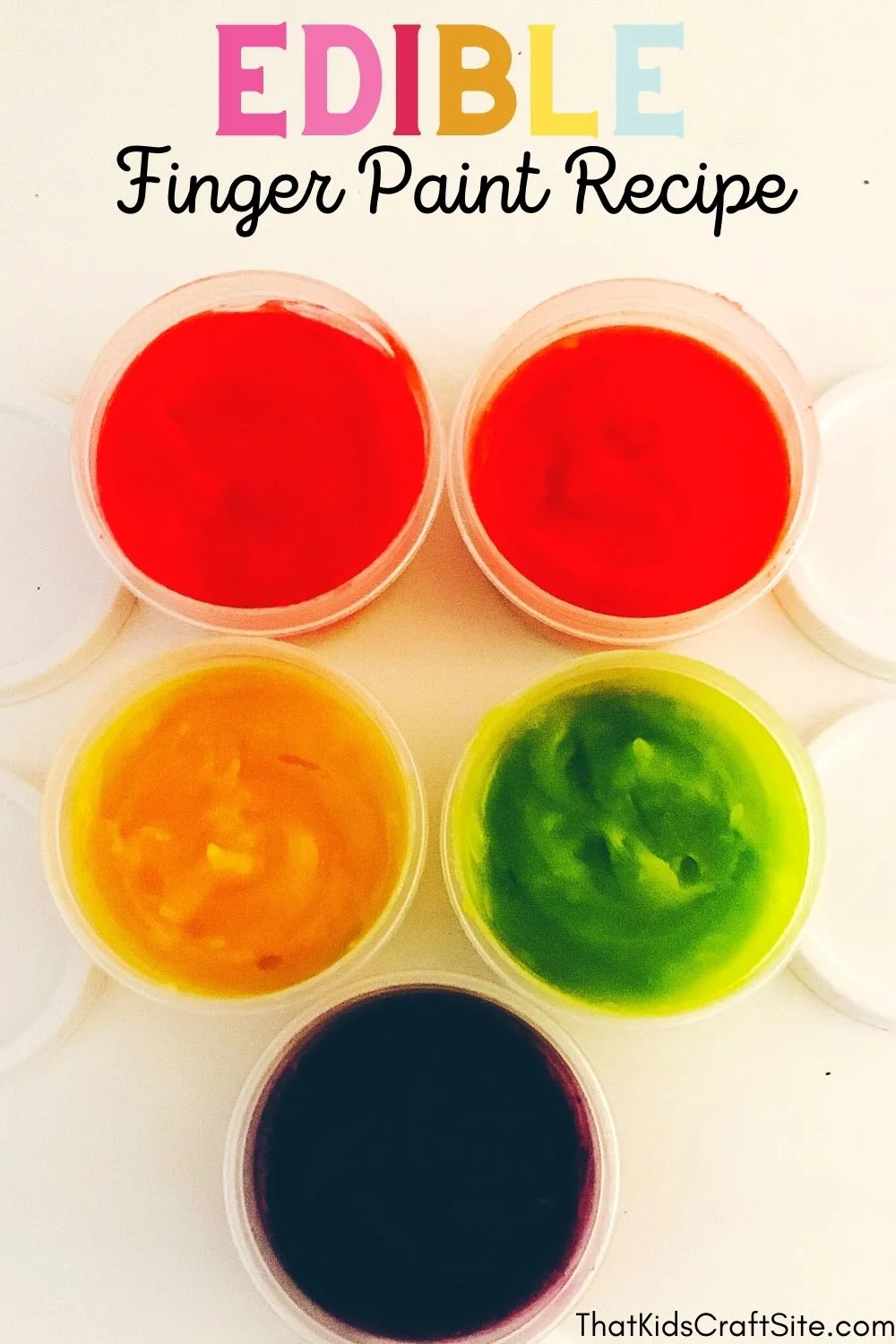 Painting with Homemade Finger Paint
Fingerpainting is different from regular paints in that it's usually a bit thicker. That means plain copy paper or construction paper isn't a good choice for painting.
Instead, we opt for thicker cardstock, designated finger paint paper, or even paper plates. In fact, we love using finger paints on paper plate crafts because the plates are thick enough that they hold the paint nicely.
Supplies you'll need for finger painting with kids:
Make Your Own Edible Finger Paint
As you embark on making your own edible finger paints, make sure that you have all of the supplies gathered first. It makes it so much easier!
Here's how we make our edible paint for kids:
You Might Also Like…