We are so excited to get started on this twig tree natural Christmas ornaments craft!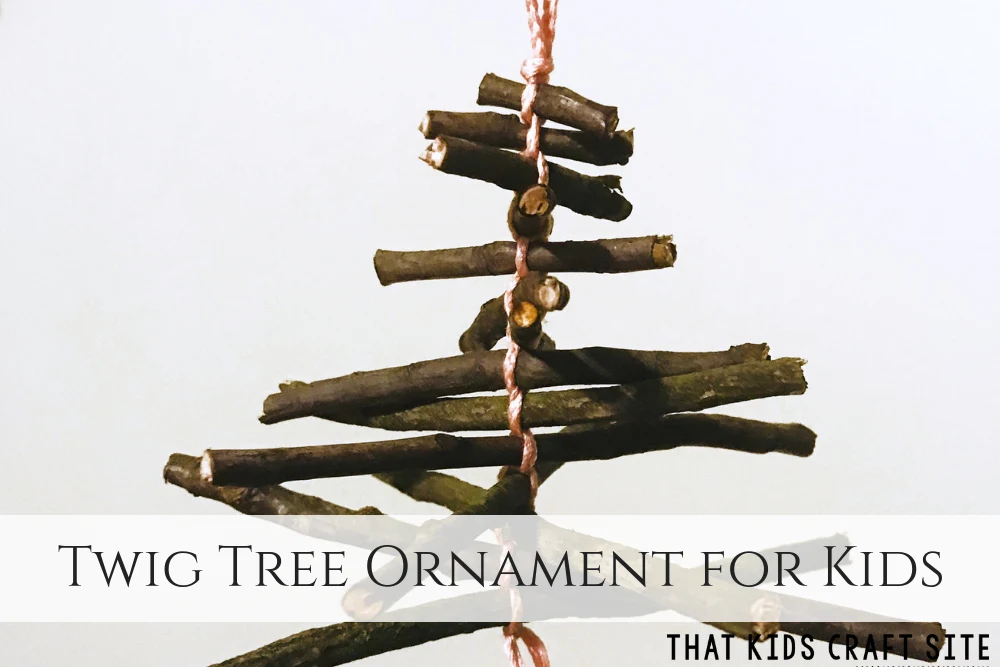 It's a fairly simple craft to put together –love that! Better yet, it only takes a few supplies to make it with the main one being found in nature – love that more!
There are also so many different ways to individualize it and make it your own unique work of art with a few simple alterations or additions – love that the most!
It's also just an incredibly fun option all around for an afternoon project with the kids after taking a nature walk in the brisk fall air.
In fact, if you're looking for things to do on a walk with kids, collecting sticks is one of the easiest and most fun things to do!
Everything about this natural ornament craft screams AMAZING.
How to Make Natural Christmas Ornaments
So, here we go again! We are headed back into the woods to gather supplies for this festive tree ornament craft. This time, we are looking for twigs.
Gathering the Twigs
We will need about five to ten short ones (roughly five inches or so – we will trim them later).
If we do happen to find a nice looking twig that is on the longer side, we can definitely use it and cut it down to the sizes we need.
We are also on the lookout for twigs that are on the thinner side.
We are not looking to put together a bulky or heavy ornament!
Lastly, our twigs will need to be relatively straight and smooth, meaning we don't really want any knots or extra sprouts sticking out.
If that's all we can find, no worries, we can always trim the extra pieces down or cut them off.
Alright! Now get outside, collect those twigs, and we'll meet back here to continue!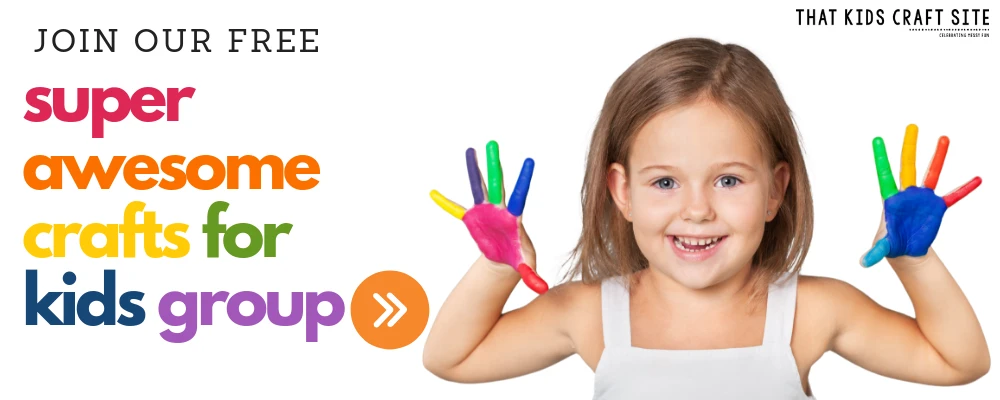 Ornament Materials
So we have gathered our twigs, what's next? Let's collect the rest of our supplies before we move forward.
We are going to need embroidery floss, scissors, and…that's it!
Now that we have everything, we need to pick the best-looking twigs and trim them up into graduating lengths.
Our goal here is to have them resemble a tree with the smallest twig at the top going down to the longest twig on the bottom (laying them out horizontally).
Now that they're cut to length, it's time to put a little bit of our personality into them and make them our own before we put this craft together.
We opted for a more rustic looking tree by keeping our twigs natural.
However, we did want to personalize them by adding a pop of color.
We achieved this by using a peachy colored embroidery floss to tie our twigs together.
Painting each twig would be another idea for color if you want to make more of a statement.
If painting isn't your thing, but you don't want to keep them natural either, be creative!
Dab on a little glue and add some sparkly glitter, shiny sequins, or even fuzzy pom-poms!
If glue and paint seem to be too messy of an endeavor, why not try wrapping each twig in embroidery floss or yarn and tie themtogether with twine.
There are so many different ways to make this ornament unique.
How are you going to customize your twig tree hanging ornament craft?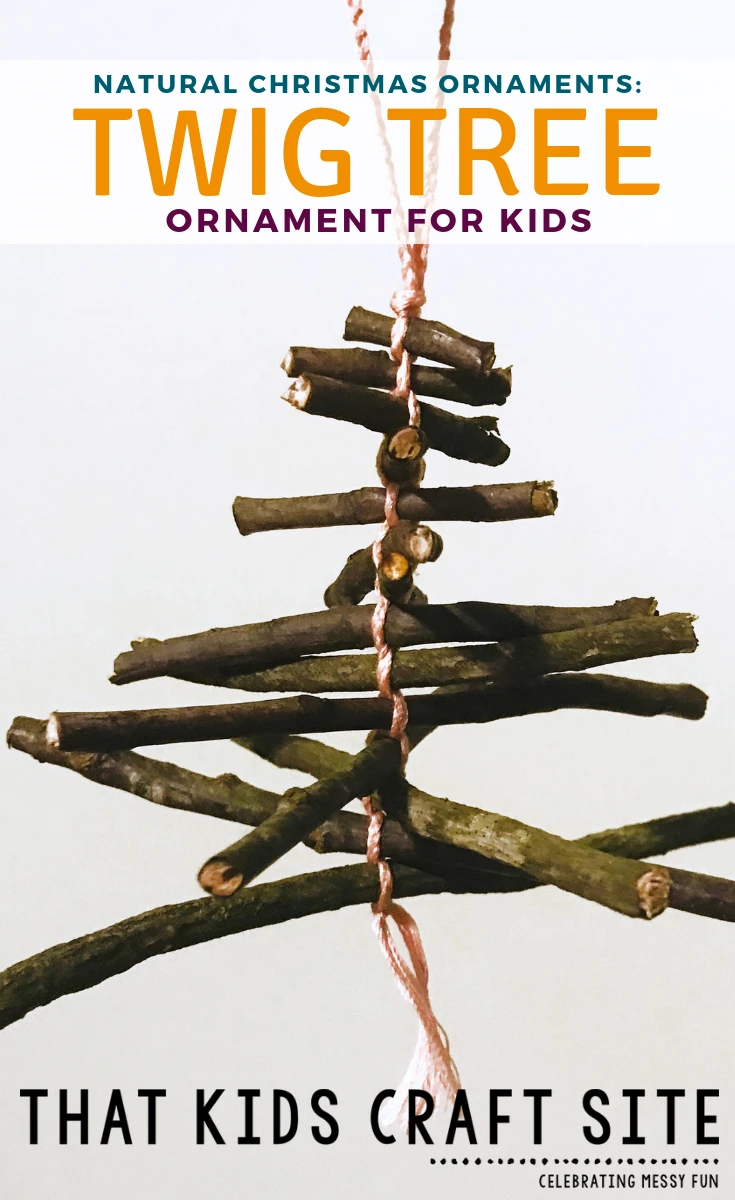 Natural Twig Christmas Ornament
Time Needed: 30-45 minutes
Age: 10+
Materials:
Twigs (we used 14 pieces total)
Scissors (our twigs were thin enough to trim with scissors, but you may need pruning shears if you have thicker twigs – ALWAYS have an adult help with the cutting of the twigs!)
Embroidery Floss
Instructions:
Cut the twigs in graduating sizes from 1-5 inches and lay them out horizontally shortest on top to tallest on the bottom (like a tree).
Cut 3 pieces of embroidery floss about an arm's length each (adult arms). If you have thicker twigs, you might need longer pieces of floss.
Braid the 3 strands of embroidery floss together.
Folding the braid in half, make a loop on the folded end by wrapping it around itself and pulling through to tie a knot. This will be the loop on the top of the ornament where it will hang from.
Take the now two pieces of braided floss coming from the loop you just formed and make a knot – but don't tighten all the way. Stick the smallest twig in the knot so it is in the center and then pull tight.
Make another knot (don't tighten yet) and stick the next longest twig in the center and then pull tight.
Keep going like this until all twigs are used and fastened off with a double knot.
It should resemble a twisted tree, as the twins will naturally turn. If needed, coax the twigs in a certain direction until it looks like a 3-D spiral twig tree.
There you have it, you're very own natural Christmas ornament – a twig tree!
Show Us Your Creations!
Did you make a twig tree? We'd love to see how yours turned out! Snap a picture and tag us on Instagram @ThatKidsCraftSite! We can't wait to see your creation!
Other Christmas Crafts You Might Enjoy
Want to Print out the Directions?
Take the craft directions with you to school, your club, or scouts! Just use the Print Button below!