Make colorful tissue paper Easter eggs with your little bunnies for this Spring holiday!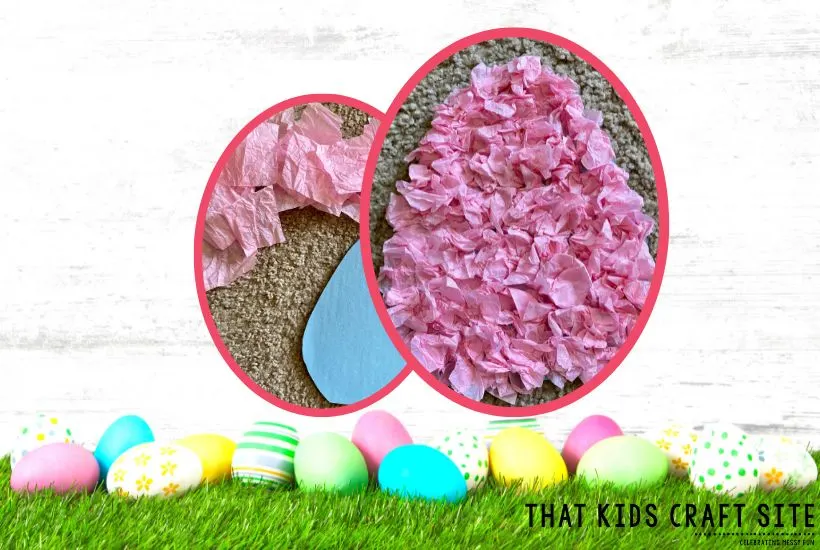 What's Easter without the eggs? Help get your little ones excited for the Easter holiday by making a wonderful paper craft.
With so many holiday egg crafts out there to choose from, we have an egg-ceptional art activity that kids big and small will love.
Not only is it fun for kids, but the whole family will enjoy creating these colorful paper eggs.
It's an exciting and easy art project that provides a perfect way for children of all ages to celebrate the upcoming Spring holiday.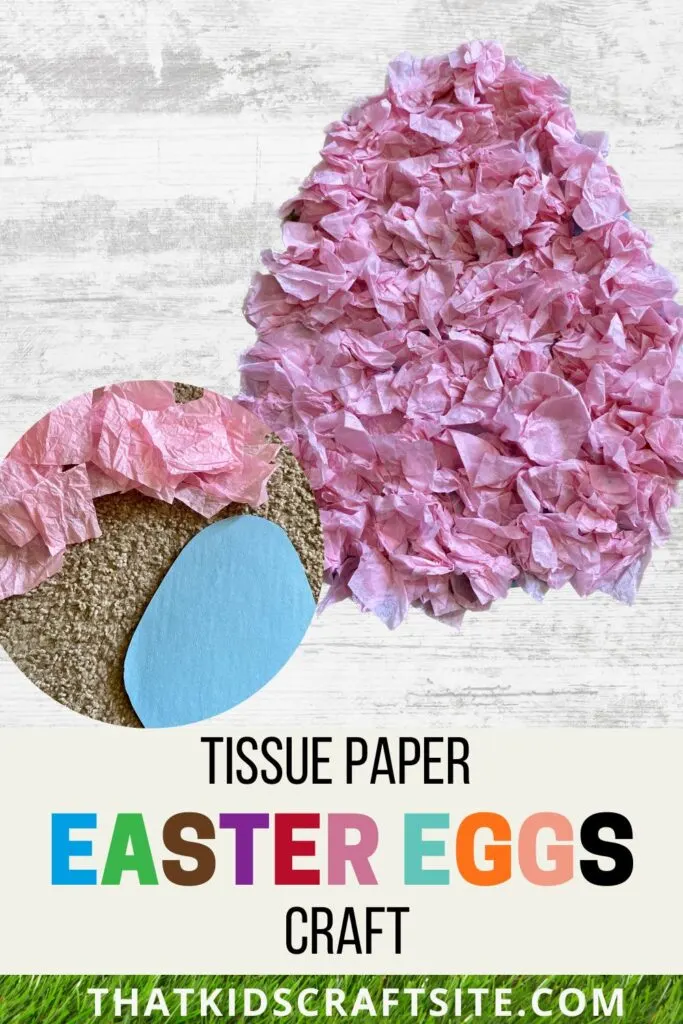 This article contains affiliate links to products that you might like.
Learning how to make a crumpled tissue paper Easter egg craft is easy peasy.
Begin by gathering all of the supplies that are necessary and just follow the instructions below.
It's a really simple activity that crafters, young and old, can do with ease.
Who knew that with small scraps of tissue paper, little learners can create the most beautiful Easter eggs?
The end results will be colorful and fluffy paper eggs that can be displayed just about anywhere in the home or classroom!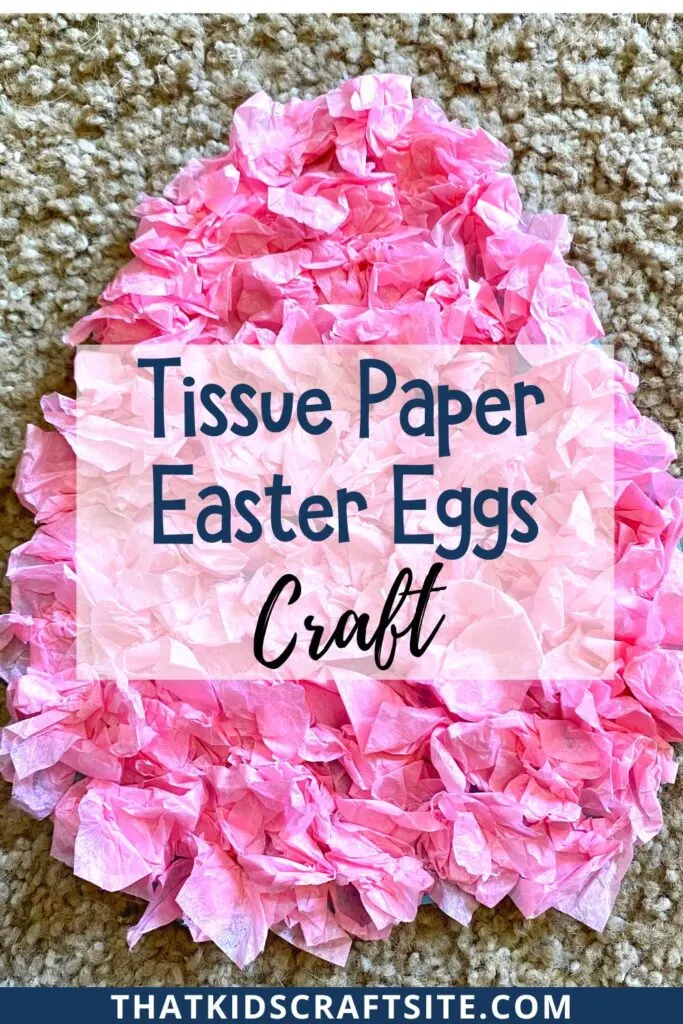 Craft a Tissue Paper Easter Egg
An adorable art activity for children of all ages to craft is a tissue paper Easter egg.
It's very simple and tons of fun.
Let's take a look at what you'll need to make a bright, bold, and beautiful egg for the Easter holiday.
Supplies: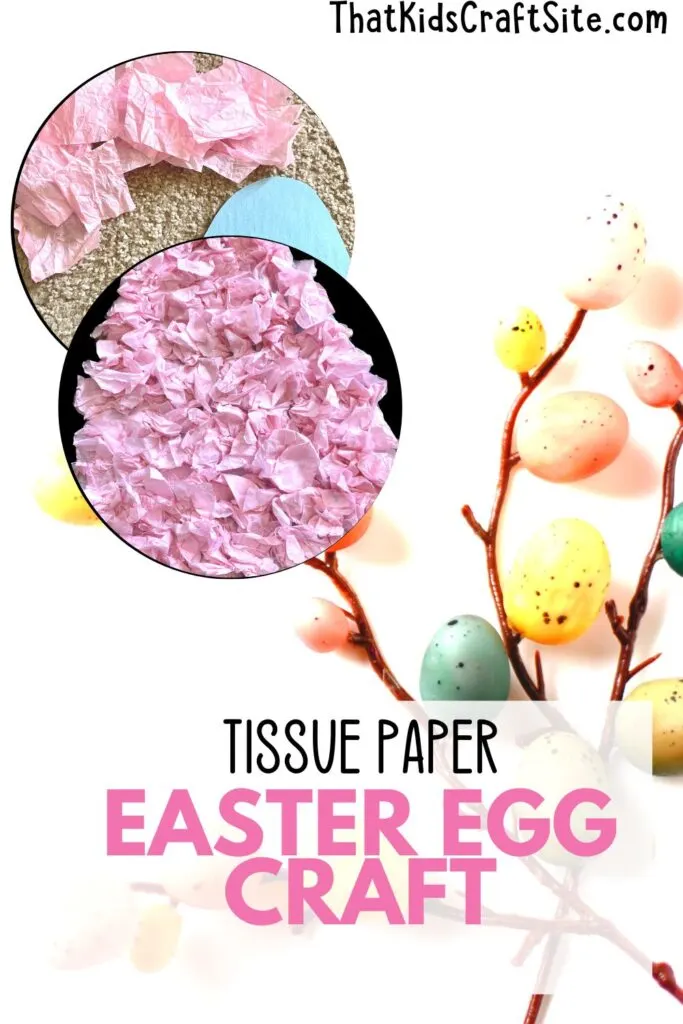 Instructions:
Draw an egg onto a piece of cardstock or poster board, and then cut out the shape.
Next, design the cut out egg by drawing fun patterns on it with a pencil. This can look like solid stripes, swirly squiggles, circle dots, straight lines, zig zags, and more.
Take the sheets of tissue paper and cut them into squares that are about 3 inches in size. Note: You'll need a good amount of tissue paper squares, so either make a lot of small squares before you start or cut them as you need them.
Crumple each square of tissue paper into a ball and glue them to the egg. Follow the design marks by gluing different color pieces to match the patterns on the egg or go crazy and add the crumpled squares in a willy-nilly fashion.
Keep adding crumpled tissue paper balls to the egg until it's covered with tissue paper.
Once the egg is complete, let the glue dry for about an hour.
Now that it's all dry, you can do the other side in the same manner if you would like. Or not, that's up to you!
When your work of art is finished, your fluffy tissue paper Egg is ready to be put on display!
Easter Eggs Tissue Paper Activity
By simply crumpling colorful pieces of tissue paper, your little bunnies can create some of the most stunning paper Easter eggs.
This easy and exciting activity is a perfect way for children to express themselves as they create unique designs using their favorite colors and patterns.
With so many options, every kid has the opportunity to make a one-of-a-kind work of art. How wonderful!
Add this craft to your holiday activity list and have fun making fluffy tissue paper Easter eggs with the kiddos!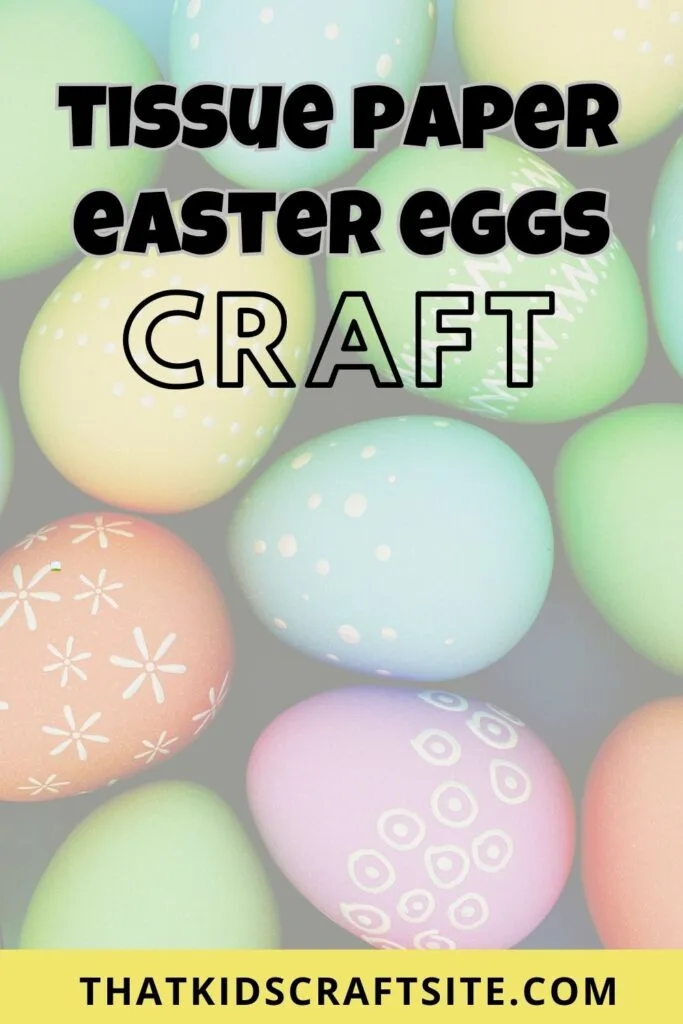 We would love to see your kids tissue paper Easter egg creations! Share a picture or two with us!
You May Also Like…