Easter is an exciting day for kids who are patiently waiting for the Easter Bunny to leave them little candies and coins in those eggs around the house and yard. Give your children this "Happy Easter!" banner to color in and hang up to get even more excited about the holiday.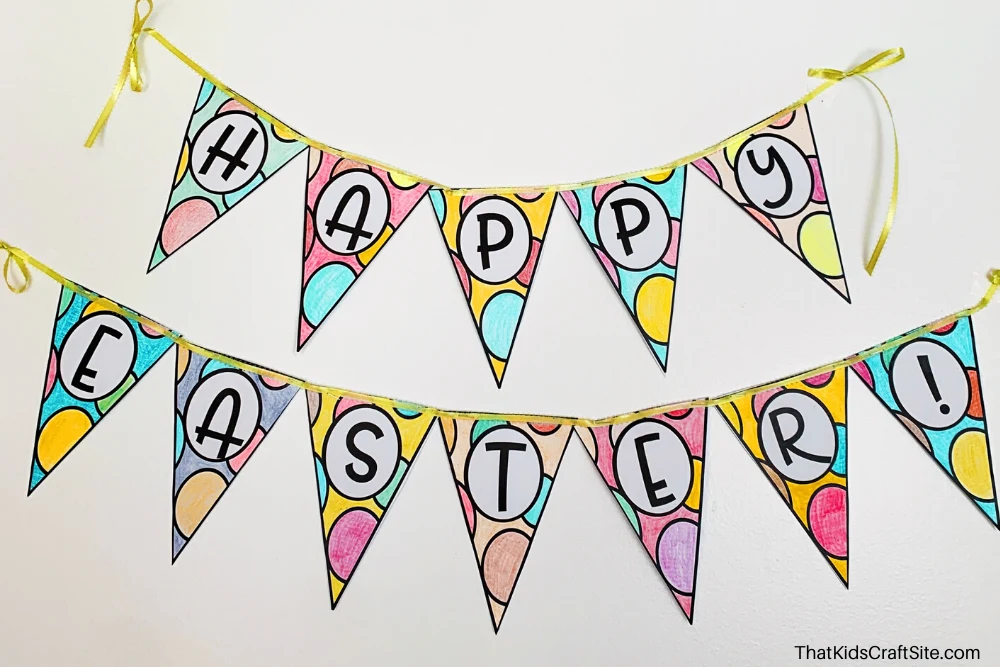 This free printable banner is a great activity to do at home or in Sunday school, when you and your kids are decorating for the big day. It's a coloring activity, which means your children have the opportunity to show their color-creativity and color coordination off.
GETTING YOUR EASTER BANNER PRINTED
Printing this cute Easter banner is rather easy. You can certainly use regular 8.5"x11" copy paper. If you're looking for a banner that will last a while longer and not easily rip, check out the cardstock in the same size.
If you want the banner to be larger and have access to an industrial or commercial printer, you can choose the size that would work best for you. There's 11"x17", or if you want even larger than that, try the 12"x18". This part depends on you and your child's preferences.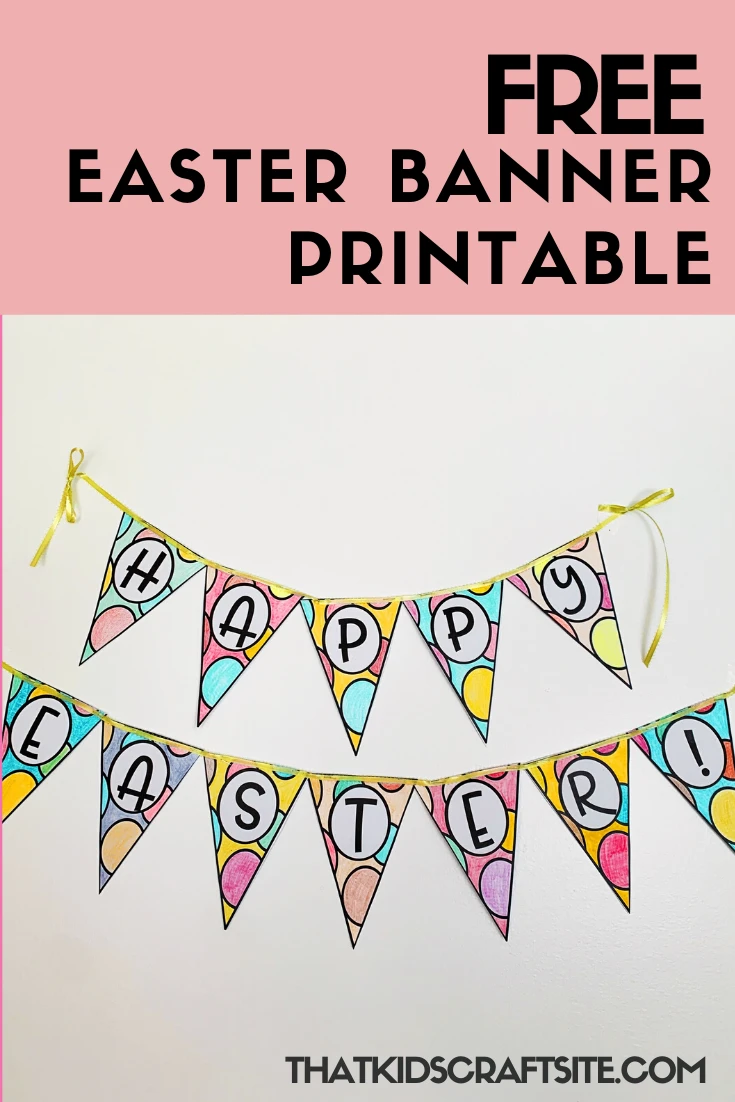 MAKING THE EASTER BANNER
No matter which size or weight paper you chose, there are some materials needed to make the Easter banner much prettier. Here are a few necessities:
Coloring Utensils. Colored pencils, crayons, gel pens, glitter pens, markers. Any and all to make the Easter banner a sight to see.
Scissors. If your child will be doing the cutting, pass them along a kid-friendly pair of scissors and always monitor when they're using sharps.
String, Ribbon, Yarn, or a Wall. Depending how you'd like to hang your banner will determine what you need moving forward. Find a few suggestions below on how to use the banner best.
Tape, Hole Punch, or Hot Glue. Be sure to monitor your children with the hot glue, as it gets extremely hot.
Free Printable Banner. The free Happy Easter Banner is available in our Freebies Library which is, as the name suggests, free to join! Fill out the sign-up form at the end of the article and the password will be emailed to you. Already signed up? Thanks! Access the Freebies Library here!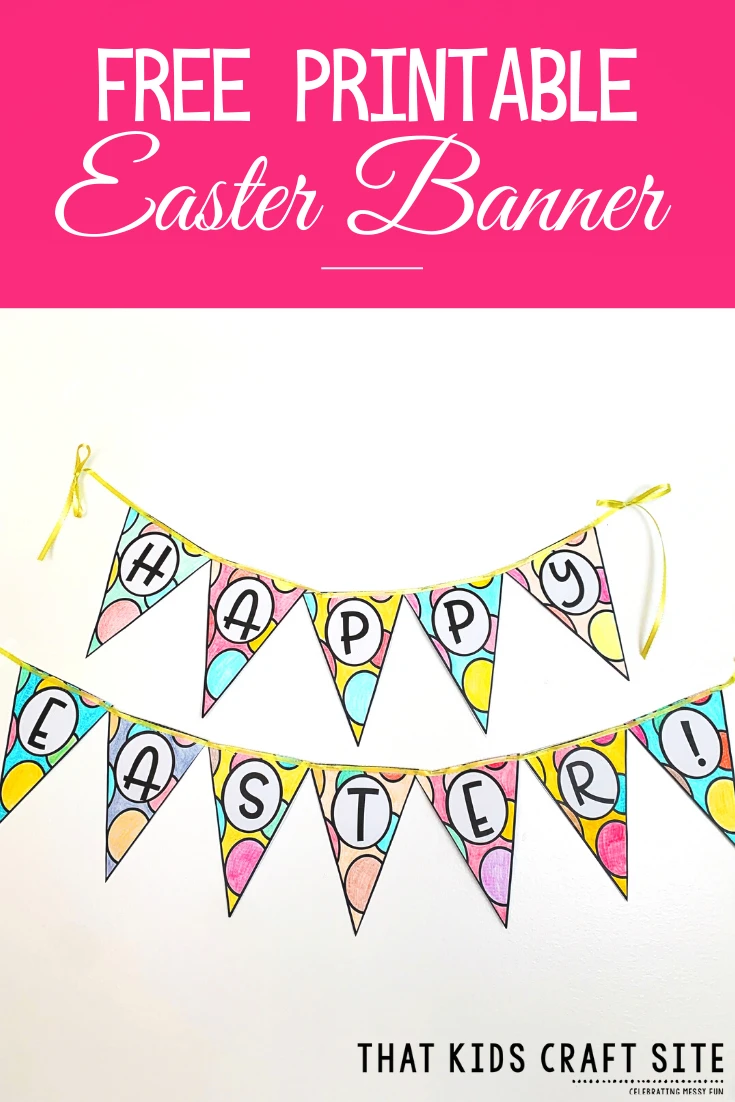 HANGING YOUR COLORFUL EASTER BANNER
Hanging the Easter banner is up to you, just like the coloring aspect. Here are three suggestions:
A very easy way would be to, after cutting it out, take tape or double sided tape to adhere the banner on a wall or window.
If you're looking to hang it across a room, find that hole puncher and punch a hold in the top center. Your kids can help with this process, too. Have them slide each letter onto a string or ribbon until it says, "HAPPY EASTER!". Space them out and then hang it up!
Cardstock will hold up a little longer, so if you want to make a lasting banner, plug in that hot glue. Strong ribbon or yarn would work best with the cardstock. Once your hot glue has warmed up enough, glue the back of each letter and carefully place them onto the ribbon or yarn.
We hope you find this Easter banner to be just what your kids need to get into the Easter spirit. Tag us on Instagram @ThatKidsCraftSite to show us where you hung your adorable Easter banner!
Grab your free copy of the Happy Easter Banner in the Freebies Library!
You Might Also Like These Other Crafts and Activities for Kids: