Become a happy hippopotamus with an incredible hippo mask craft for little learners!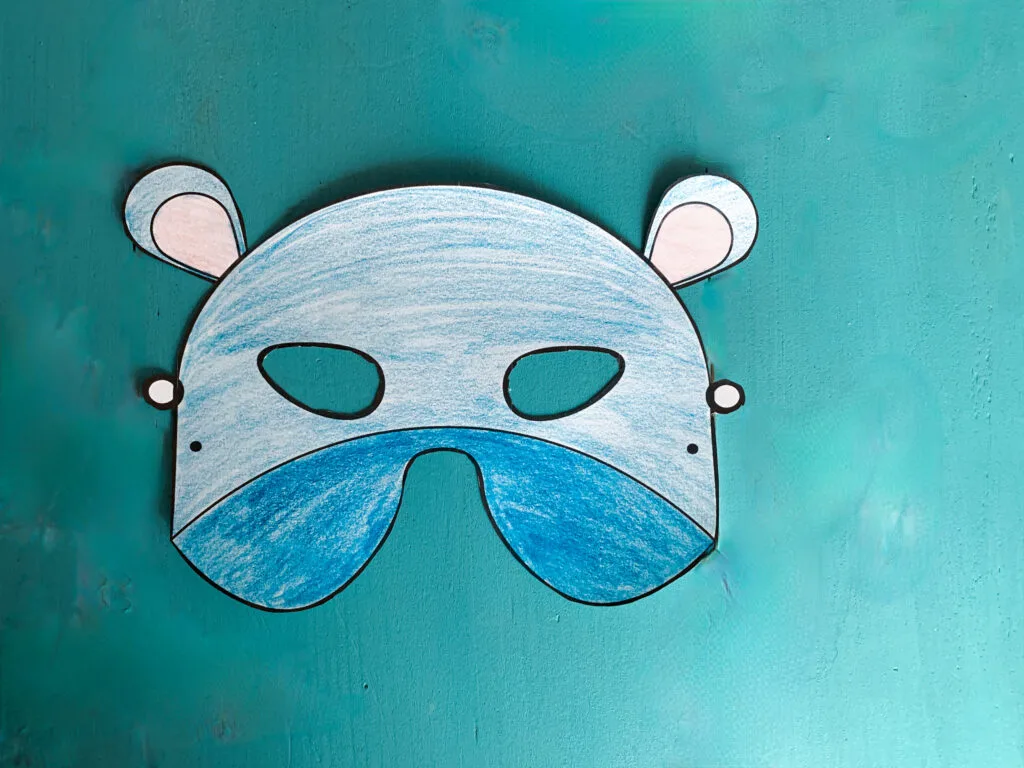 Masks of any kind are the perfect costume piece for children of all ages.
They add a simple element of fun that can easily encourage little ones to participate in an array of imaginative activities.
Animal masks, in general, are a wonderful way to help children learn and grow by expanding both their minds and bodies. Who wouldn't love that?
Being that almost every child absolutely loves engaging in pretend play, we have a marvelous wild animal mask that is sure to get those creative juices flowing.
What is it? It's a happy hippopotamus mask!
Our hippo mask for kids is a favorite activity among youngsters.
It is a fun craft project, a useful educational tool, and in addition, it's a way for little ones to enter the incredible world of imagination.
Keep reading to learn about some great ways to use the hippo mask with kids.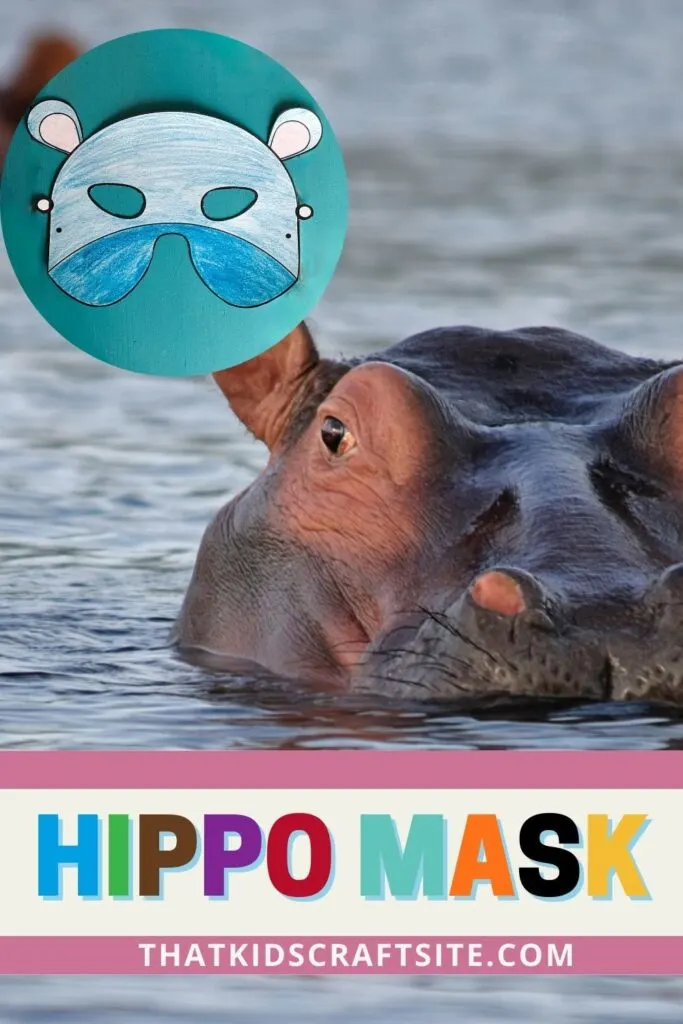 This article contains affiliate links to products that you might like.
Children's Hippopotamus Mask
Fun Ways to Use the Hippo Mask with Kids
Children that have their very own hippo mask can go wild in a number of fun ways.
Below are a five creative hippopotamus mask ideas that kids are sure to love:
Little ones can get into costume while learning all about hippos.
Youngsters can roam the safari as hippos in the wild during a pretend play scene.
Kids can imagine life as a hippopotamus who lives at the zoo.
Small readers can become hippos while reading hippopotamus stories.
Children can imagine just about any scenario that involves a hippo, and act it out.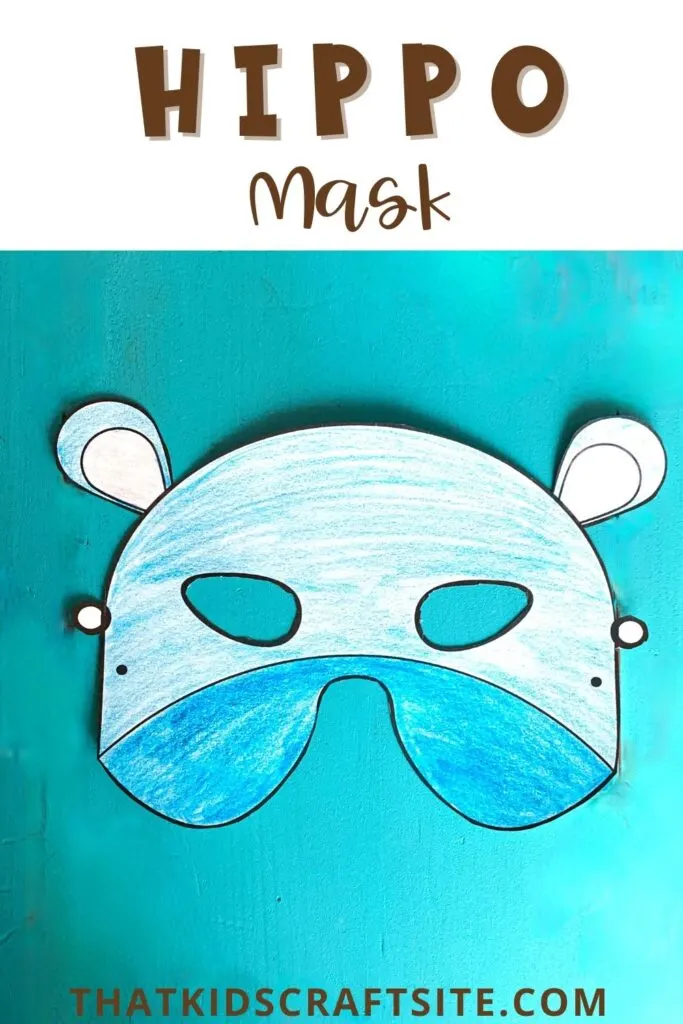 What You Need to Make the Hippo Mask
Crafting a hippo mask is super simple and only requires a few supplies. What you will need is below:
safety scissors
crayons or markers
popsicle stick or ribbon
a glue stick or hole punch
the FREE hippo printable template from our Freebies Library!
Note: Our freebies library is extremely user friendly. Simply sign in if you're already a member. If not, sign up is quick and easy by clicking on the freebies library sign-up below!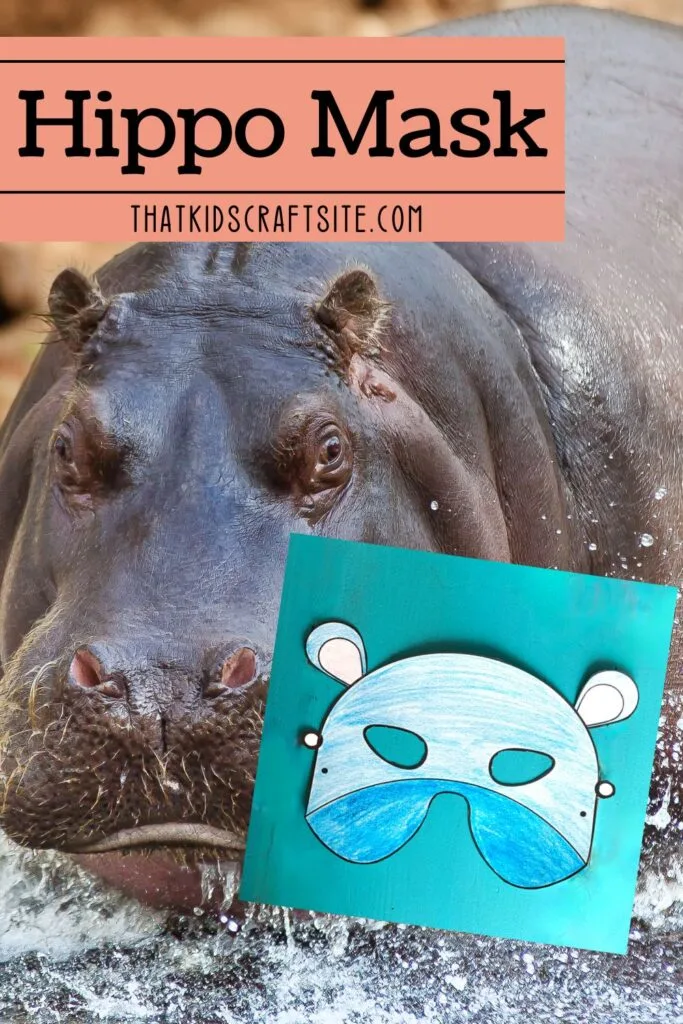 Making a hippo mask is so easy that most kids can create their own all by themselves. Follow the instructions below to craft an adorable hippopotamus mask.
Print out the hippo mask template from the Freebies Library.
Color the hippo mask with crayons or markers.
Cut out the hippo mask and eye holes using safety scissors.
Attach a popsicle stick with glue to hold the mask up.
OR
Use the hole punch and add a piece of ribbon to each side so that little ones can wear the mask for hands free play.
Making and Using a Hippo Mask
Making and using a hippo mask allows children of all ages to go wild! This fun jungle animal mask is a perfect afternoon activity to color, cut out, and wear.
Kids can dress up as a hippo during a wild animal unit, a pretend play session, or just for fun.
Grab your free hippo mask template from our freebies library, and enjoy hours of imaginative play and learning with your littles.
You May Also Like…