Encourage imaginative play with a simple dog mask craft for kids.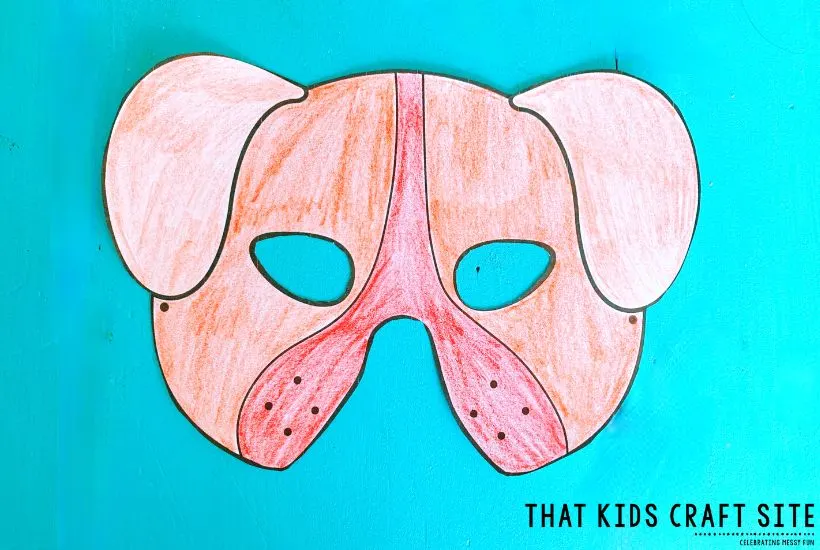 Most children absolutely love dogs and puppies! Have fun with little learners by making a simple dog mask with them.
This creative activity is not only an easy craft, but it also opens the door to a variety of educational opportunities.
In addition, a mask is a wonderful way to encourage children to engage in imaginative play.
Pretend play, or imaginative play, is one of the best ways that children can learn and grow.
The experiences that kids have by participating in pretend play activities teach them a lot about themselves as individuals.
They will learn about things that they find interesting, what they like or dislike, and will even discover new abilities that they have.
Imaginative play with a dog mask, or any mask, is always a good idea.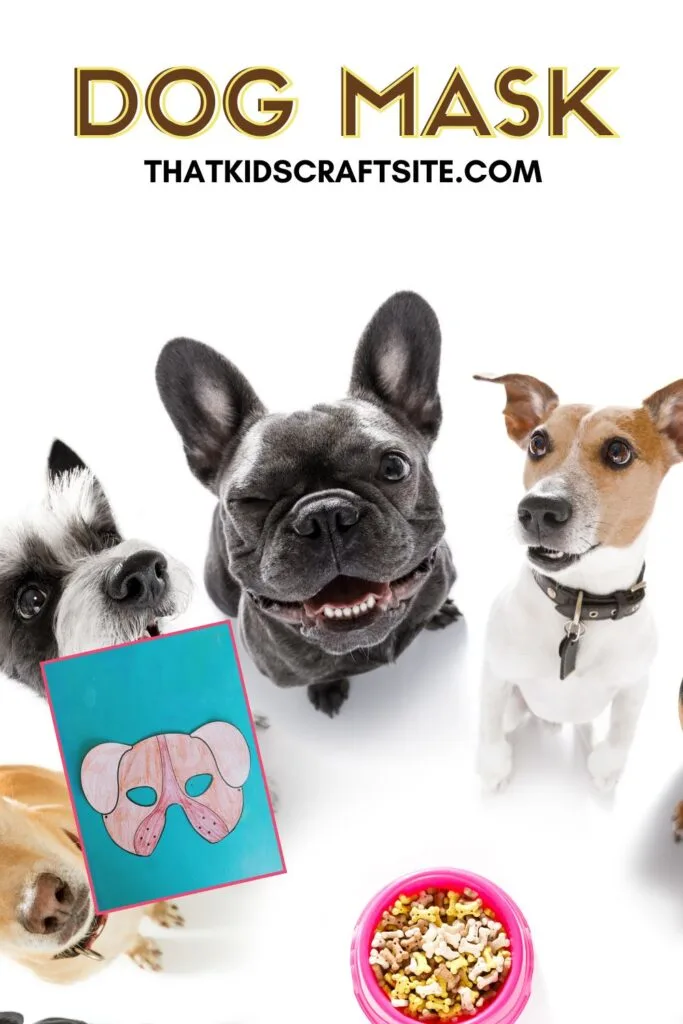 This article contains affiliate links to products that you might like.
Check out the different ways that kids can have fun with a dog mask, and how they can make their very own mask to play with!
Fun Ways to Use the Dog Mask with Kids
There are so many unique ways that kids can have fun with a dog mask.
While they are great for teaching and reinforcing basic fine motor skills, they're even better for imaginative play.
Some of the fun ways for kids to learn and grow with the help of a dog mask include:
Becoming a character from a favorite book or movie, such as Clifford, the Big Red Dog or maybe Lady, from Lady and the Tramp.
Pretending to be a puppy. What sounds do they make? How do they move?
Putting on a play about a dog superhero and becoming a puppy who saves the day.
Thinking about if dogs could talk, say whatever it is you think they would say?
From everyday fun to special pretend play, wearing a dog mask is a great way to encourage imagination and creative thinking in little learners.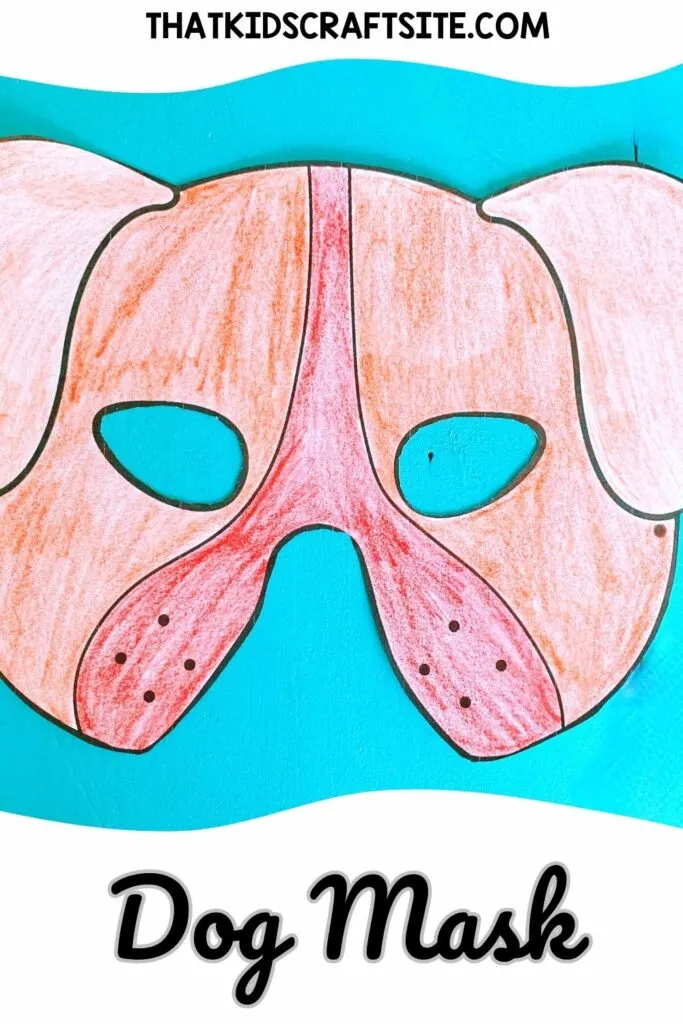 What You Need to Make the Dog Mask
Dog Mask Supplies:
Kid-friendly scissors
Some crayons or markers
A popsicle stick or elastic (optional)
A glue stick (optional)
Our FREE printable template (it's in the Freebies Library!)
Note: If you're not yet a member of the Freebies Library, that's okay! You can sign up below by clicking on the freebies library leaf sign up block!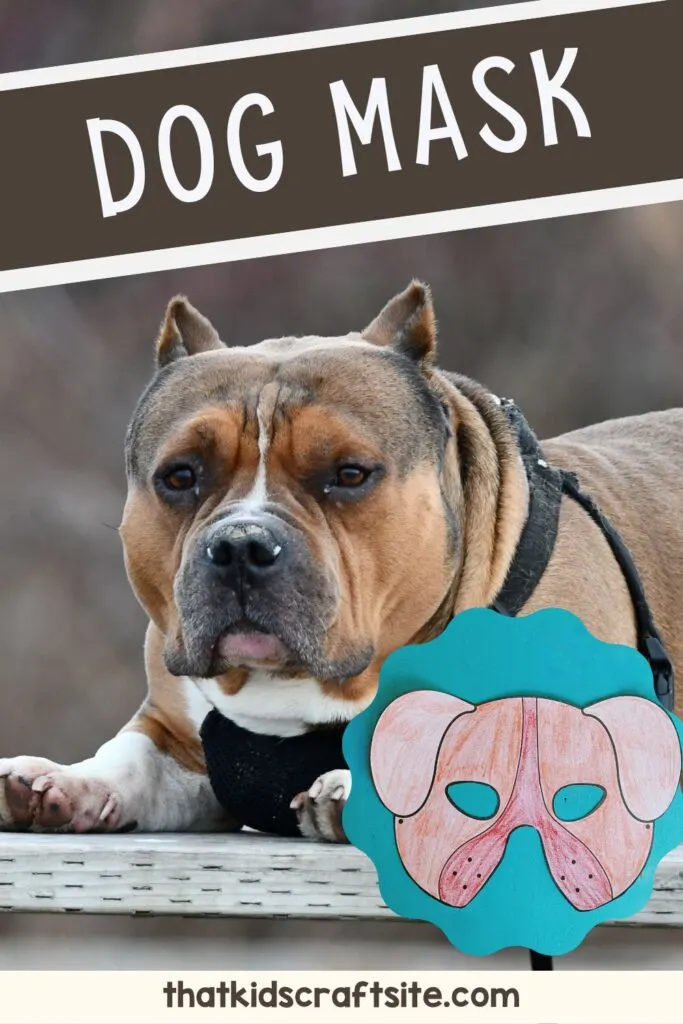 How to Make a Paper Dog Mask
Our paper dog mask is easy to do and so simple to put together.
Most older kids will be able to complete this project all by themselves, while younger children may need an extra hand.
In any case, follow the instructions below to make the craft!
Head over to our Freebies Library and print out the template.
Using crayons or markers, color in the mask.
With kid-friendly scissors, carefully cut out the template.
Next, cut out the eye holes.
If you want kids to be able to wear the mask, tie or staple a piece of ribbon or string to each side of the mask.
If you'd rather little ones just hold up the mask, glue a popsicle stick to the bottom back of the mask.
That's it! The dog mask is complete!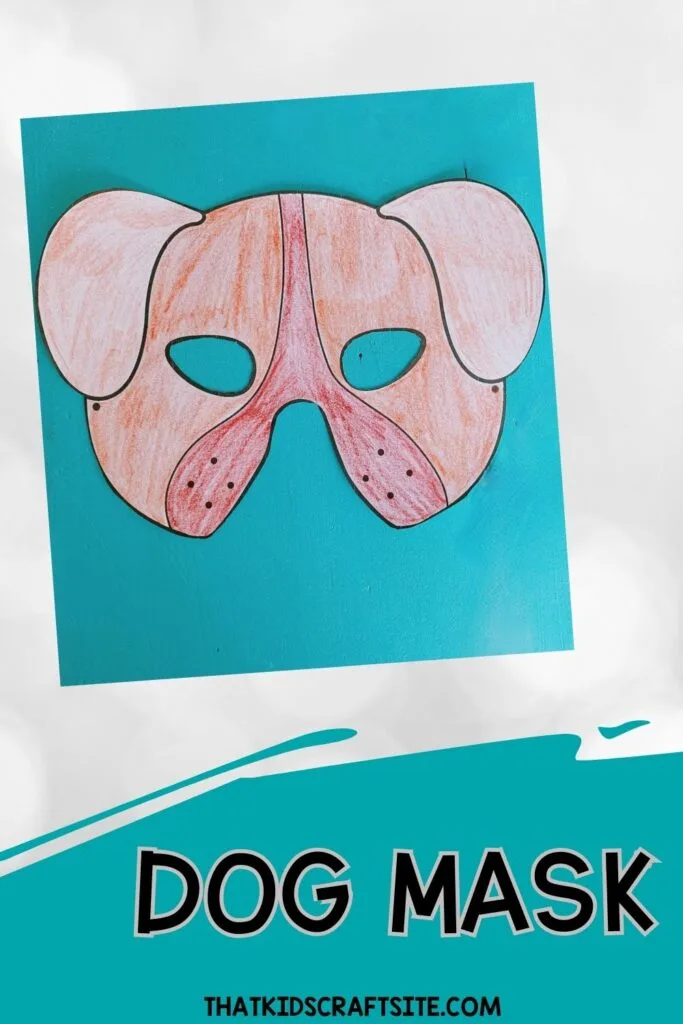 Crafting A Dog Mask
Crafting a dog mask is an engaging and educational activity for little ones.
From building fine motor skills as they make their mask to expanding their minds through imaginative play, kids can learn and grow with a simple mask.
Let's not wait, grab your free mask template from our Freebies Library and start crafting!
You May Also Like…