Give a game of pretend a boost! Your kids can be their favorite long-necked mammal with this free printable template of a giraffe mask.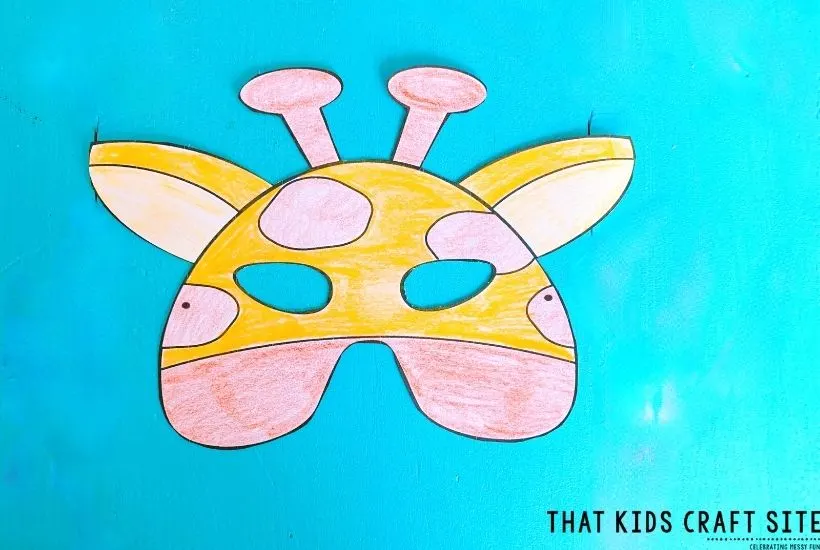 Making Your Giraffe Mask
Supplies
Here's what you'll need to transform into a giraffe:
the giraffe mask printable from the Freebies Library
white cardstock
coloring supplies
scissors
sharp pencil
elastic string OR glue and a craft stick
Directions
Making a giraffe mask is as easy with these simple steps:
1 – Download the printable from the Freebies Library.
2 – Print on white cardstock.
2 – Cut out and color with colored pencils, crayons, or markers
3 – With a sharp pencil (or a compass point), poke holes in the designated spots on the side of the mask. As an alternative, you can glue on a craft stick to act as a handle.
4 – Tie the ends of a 12″ piece of elastic to the holes. (You can also use yarn.)
5 – Stretch the mask over your head. Presto! You're a giraffe!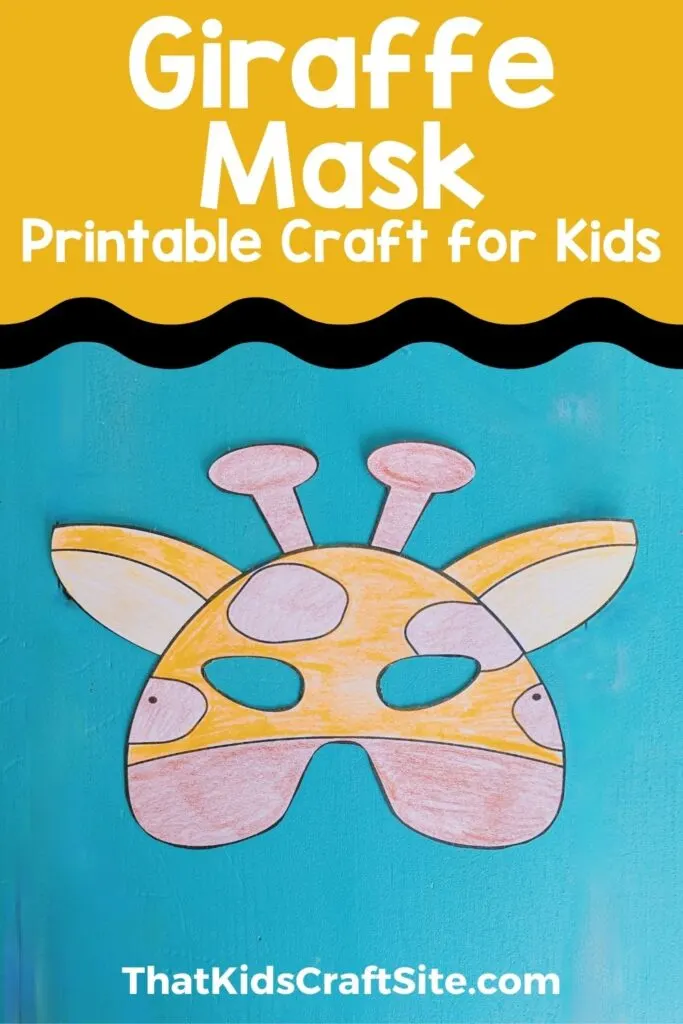 What to Do with Your Giraffe Mask
Here are some ideas of what to do with your giraffe mask:
Decorate a T-shirt with giraffe spots (use brown felt pieces) for a full giraffe costume.
Read a book about the African savannah while wearing the mask.
Watch or act out the Lion King.
Get some friends together and pretend you are various animals from Africa: elephants, lions, cheetahs, giraffes, and hippos. You can go in search of water or play chase!
Take a trip to the library to check out stories or nonfiction books on giraffes. You can even give a presentation about what you've learned. You can use the mask as a visual aid (or wear it).
What sound does a giraffe make? It turns out they make a bunch! Look up giraffe sounds and teach your friends!
Wear your mask at a meal and eat a giraffe's favorite food. What does a giraffe like to eat? Leaves! Make a leafy green salad or smoothie.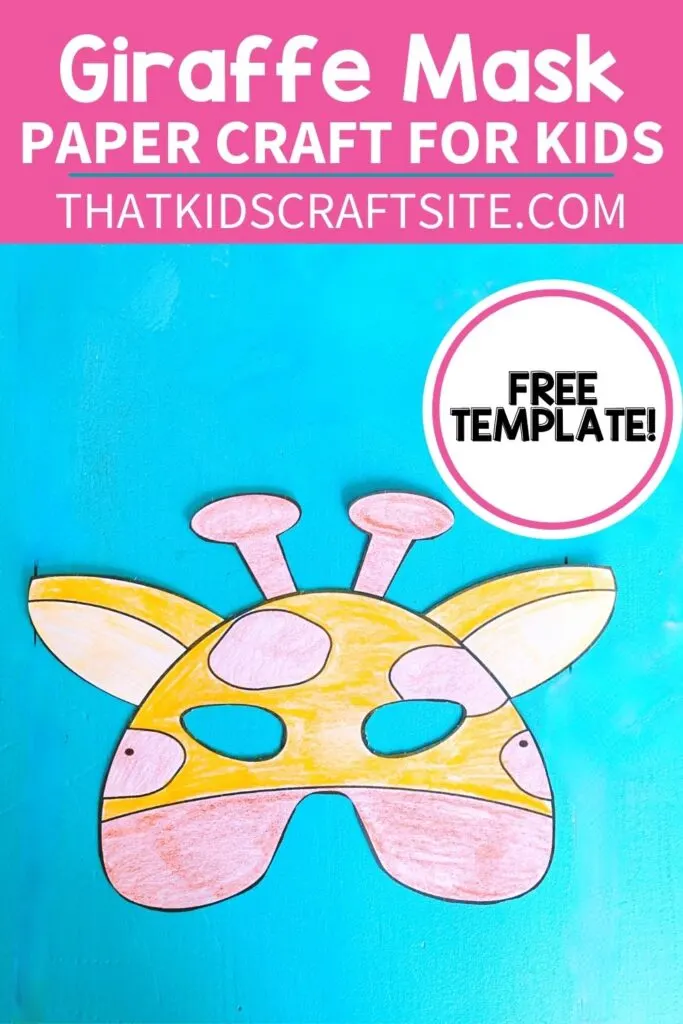 Get Your Free Giraffe Mask Craft Printable
You can find this free giraffe mask craft printable in the Freebies Library under craft templates. Just click and print!
If you're not a member yet, it's easy to join! You'll get free access to oodles of games, coloring pages, craft templates, and more. Simply click below to sign up.
You May Also Like…