Groundhog Day is almost here, and that means it's time to celebrate all things Punxsutawney Phil! This free Groundhog Day activity page is sure to help!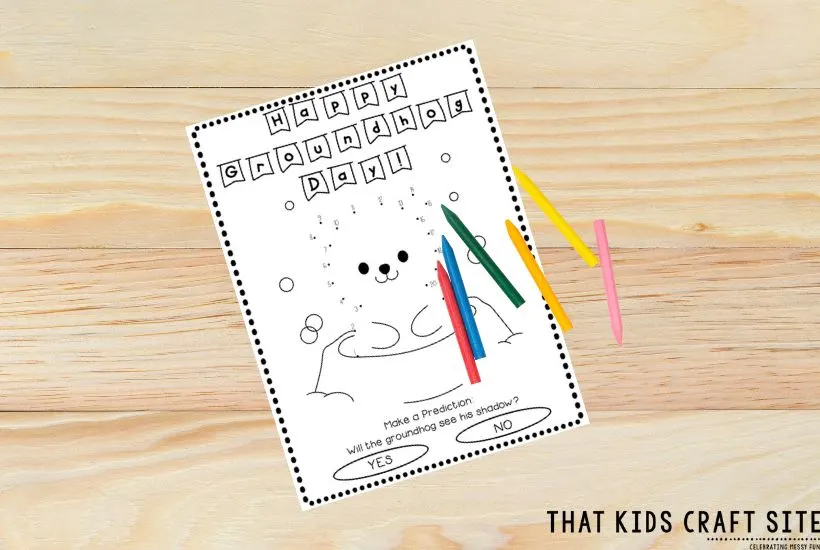 The History of Groundhog Day
Groundhog Day has been around since the 1800's when German settlers in Pennsylvania brought their beloved groundhog-based tradition of forecasting the weather with them.
According to legend, if groundhogs see their shadow on February 2nd, winter will last another six weeks.
What are you hoping for – six more weeks of winter or an early spring?
Groundhog Day Activity Sheet Printable
Now you can celebrate this special day by downloading our free printable Groundhog Day activity sheet! This fun and educational printable activity page is perfect for kids of all ages as it combines a dot-to-dot of the groundhog, coloring activities, and a spot to make predictions about whether or not he'll see his shadow.
Turn the sheet over, and you can also record some fun groundhog facts, including where groundhogs come from and why they're used to predict the weather.
Your budding groundhog weather predicting trainees will love filling out the sheet and making predictions as to whether or not they think the groundhog will see his shadow. It's a great way to introduce kids to groundhogs, their role in predicting the weather, and traditions!
Plus, it's an excellent opportunity to practice those fine motor skills with the coloring and line drawing.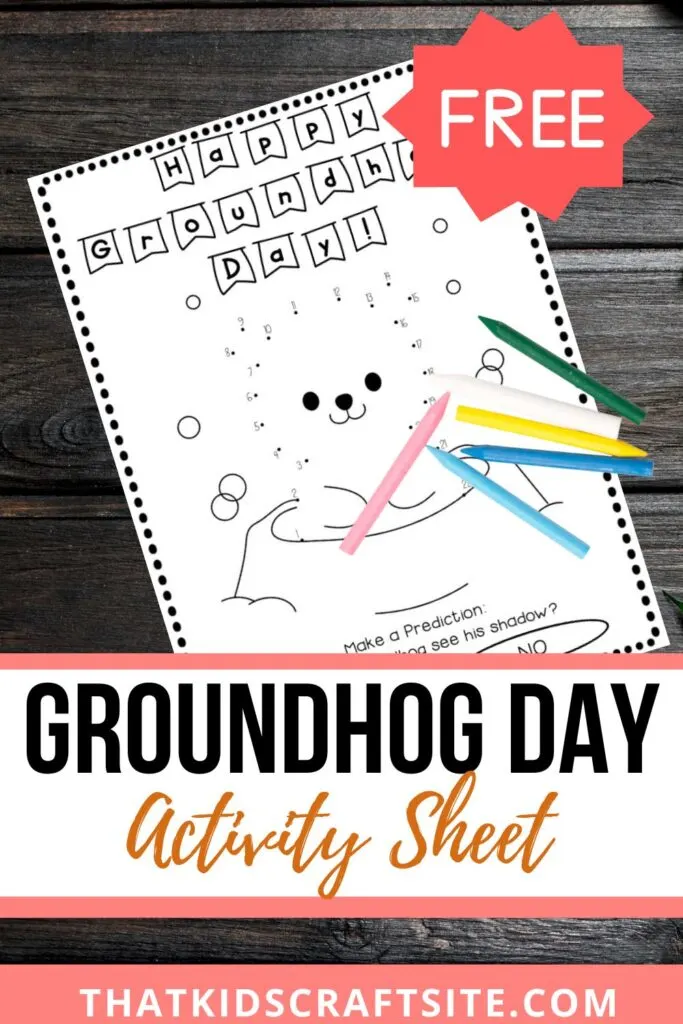 Grab Your Free Groundhog Day Activity Sheet
So don't miss out on this fun worksheet – download your free printable groundhog day activity sheet today! It's in the Freebies Library here at ThatKidsCraftSite, so if you have the password already (it's in every newsletter we send), you can log in here.
Not a member yet? No worries! Simply sign up for the newsletter and the password will be emailed to you straight away! Sign up below.
With this fun printable activity, you'll be ready for Groundhog Day in no time. Happy learning!
YOU MAY ALSO LIKE…