Relax and unwind with these free printable bookmarks to color!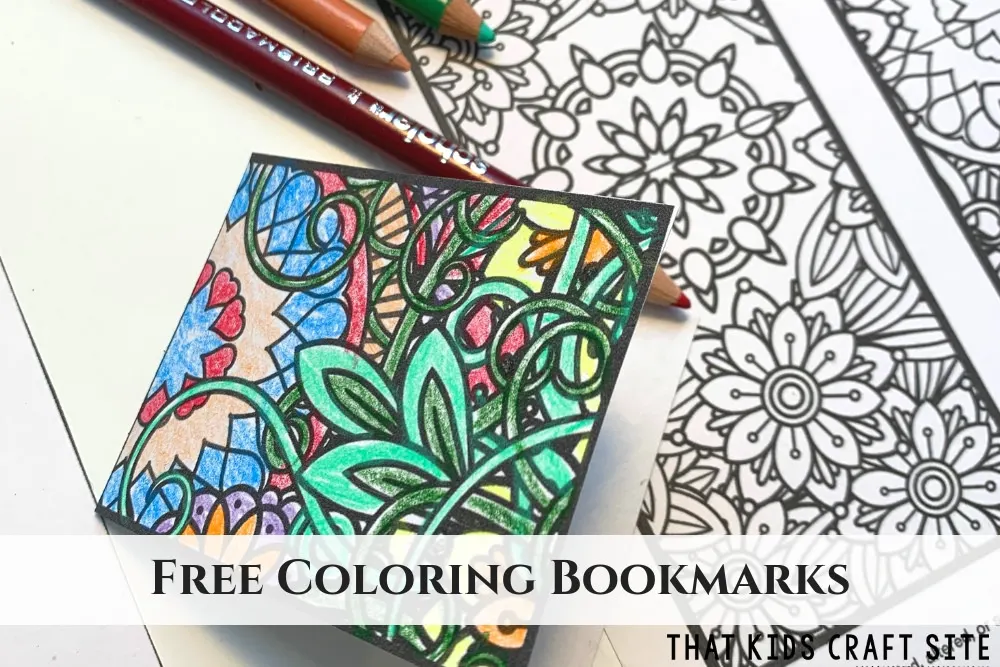 I am a huge fan of coloring and reading, so anytime I can combine the two it's a good day. These printable coloring bookmarks are great not only for kids, but for adults as well.
The best part? They're free!
Make Your Printable Bookmarks to Color
These printable coloring bookmarks come in PDF format and can be downloaded and printed right from your home printer. Scroll down to get the link for them!
Since they'll be used quite a bit, we recommend printing them on heavy cardstock instead of plain paper because it will give them a bit more sturdiness!
After you print them, you can use crayons, markers, colored pencils, or even watercolors to decorate them.
The watercolor colored pencils are especially cool if you're up for trying a slightly different type of tool!
Once the bookmarks are colored, cut them out along the heavy black outline.
Try to make the lines straight or, if you're feeling especially adventurous, you could use scissors with a designed edge to cut them out.
When the coloring bookmarks are cut out, you can use them as is or fold them in half along the thin black line that's in the center of the bookmark.
This creates a fun, over-the-page bookmark that tends to be a bit more secure – especially if books are in your backpack or bag.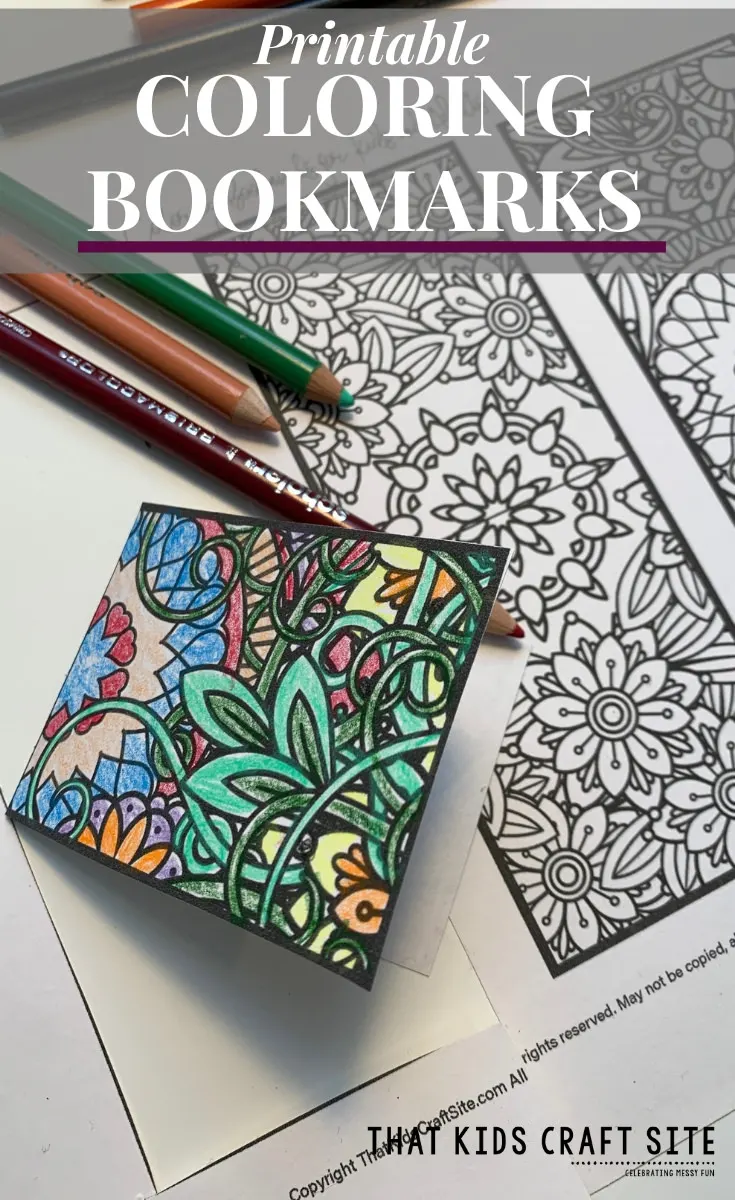 This article contains affiliate links to things that will help you make this craft.
How to Use the Printable Bookmarks to Color
While this printable is for personal and educational use only, it can still be used in a lot of places and in a lot of different ways!
Use it at home to mark the pages of the book you're currently reading.
Use the coloring bookmarks as part of your classroom library in preschool or public school.
They also work great for homeschool libraries!
No matter what your homeschool philosophy is, reading should always be a big part of any child's educational experience!
Put some of the bookmarks to color in your calm down area in the classroom or at home. Coloring is a super activity for relieving stress and calming down!
Make some for mom for Mother's Day or dad for Father's Day!
In fact, there's no bad way to use these printable bookmarks to color!
Free Printable Bookmarks to Color
Ages: 4+
Time: 15 minutes
Materials: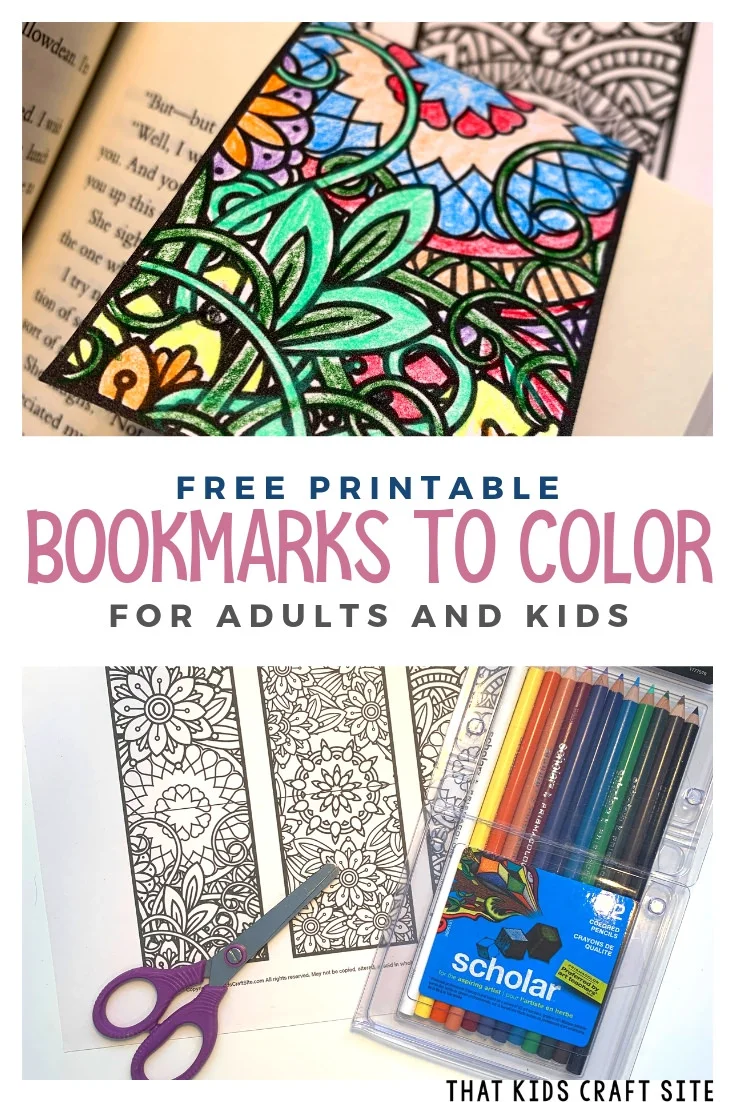 Instructions:
1 — Print the coloring bookmarks out on heavy cardstock.
2 — Color the bookmarks using your choice of coloring tool.
3 — Cut the bookmarks out along the black outlines.
4 — Use as is or fold the bookmarks in half to use as over the page bookmarks.
Your Printable Bookmarks to Color are Complete!
Show Us Your Coloring Bookmarks!
We'd love to see how your bookmarks turned out! Snap a picture and tag us on Instagram @ThatKidsCraftSite. We can't wait to celebrate your success!
You'll Also Love These Crafts and Printables: