Looking for an amazingly fun activity for your kids? You've hit the jackpot with these Cool Superhero Masks. Your kids will have a blast!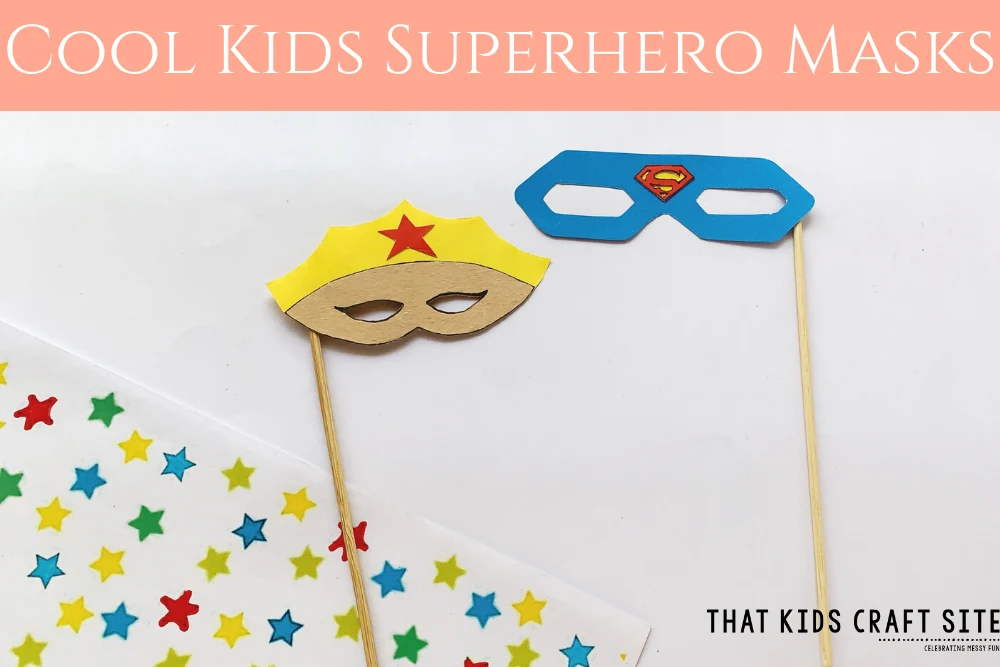 Cool Kids Superhero Masks
If your kids are fans of anything and everything superhero-themed these easy-to-do Kids Superhero Masks are guaranteed to make them have the best time e-v-e-r!
My kids are obsessed with superheroes, as you probably know by now. That's why I came up with a Superman Paper Mask and Wonder Woman Mask. Simple to do but colorful and realistic enough to make them feel like they're part of their favorite superhero universe.
It was adorable to see my kids thrilled when they finished the masks. They had so much fun playing around, creating their superhero adventures and fighting crime in our living room with their masks on!
I promise, if my kids loved these masks, yours will too!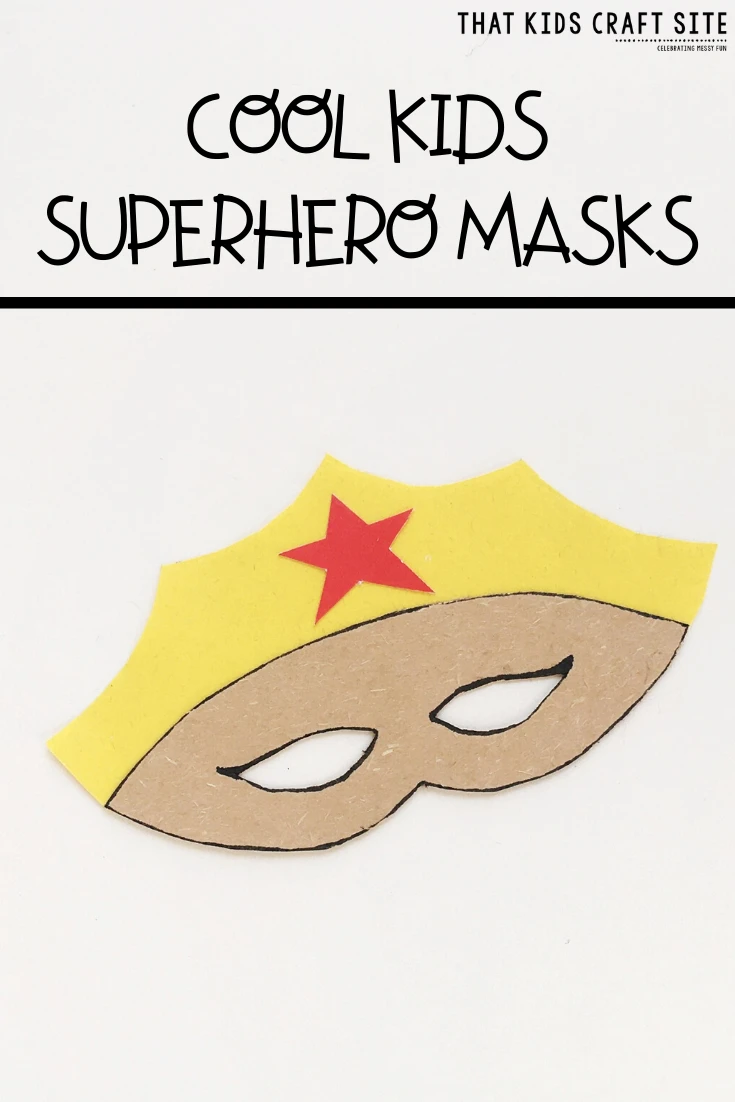 Superman Paper Mask and Wonder Woman Mask Printable Template
There's no room for complicated or expensive supplies at my house, so rest assured no fancy stuff is needed. With simple items such as paper, scissors, a few pencils, glue, and stickers, you're all set!
You get 2 PDF printables free to download. – One is for the Wonder Woman Mask and another for the Superman Mask.
You'll need the following supplies:
the Cool Kids Superhero Masks Template → Get it HERE!
Colorful Cardstock Paper
Scissors
Paper Glue
Pencil
Markers
Sticks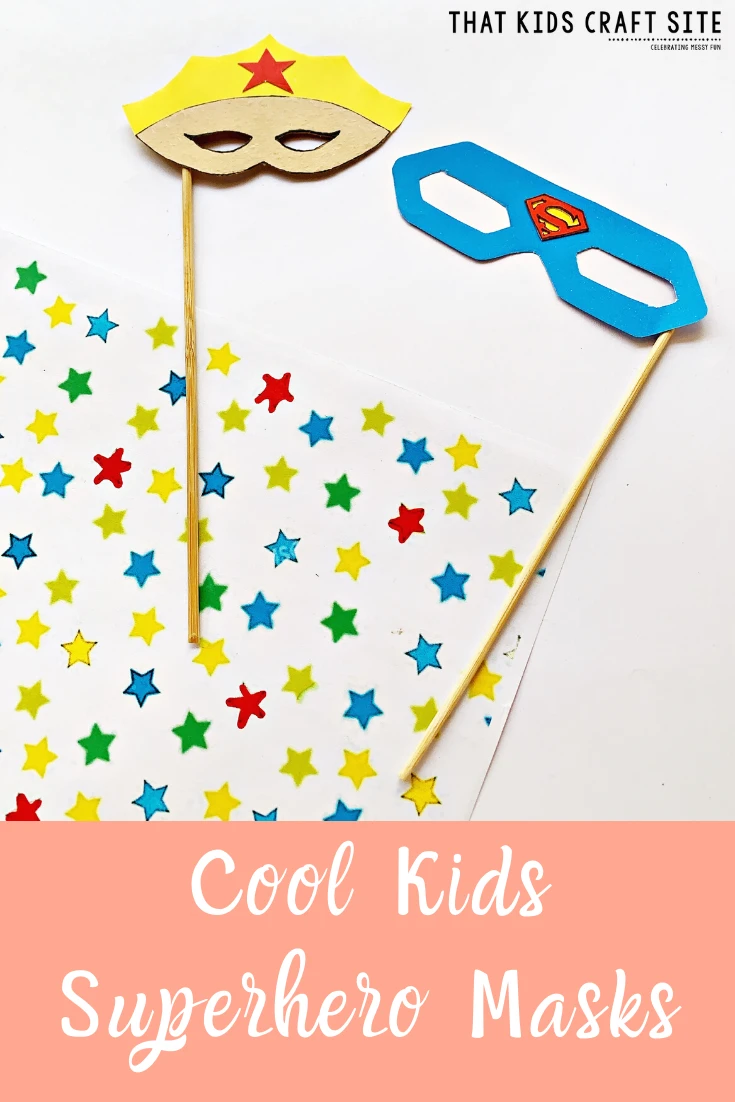 How to make A Kids Superhero Mask
First, you need to gather all of your supplies and the printed template, read and follow the directions below to create your own mask.
If you like the idea of going completely digital free and show your kids how much fun they can have without any tech devices, feel free to write down (or print out!) the directions and work on the masks with your kids – old-school style!
Download the Kids Superhero Masks Template FREE → Click HERE!
How to Use the Kids Superhero Masks
The first idea to pop into my head when I was thinking about ways to get the most out of these masks was simple: playtime! But there's a ton of wonderful other options where a bit of superhero-magic might come in handy.
These masks are a fabulous asset to other kid-friendly activities, making them more fun and engaging for the little ones, such as:
Superhero Movie Night Party! A great idea is to get all the kids to do their masks before the movie and then, they can watch it with their masks on to get the full superhero experience.

Homeschool preschool activities (on a budget!)

Birthday themed parties: keep them entertained making this mask and taking #superhero selfies!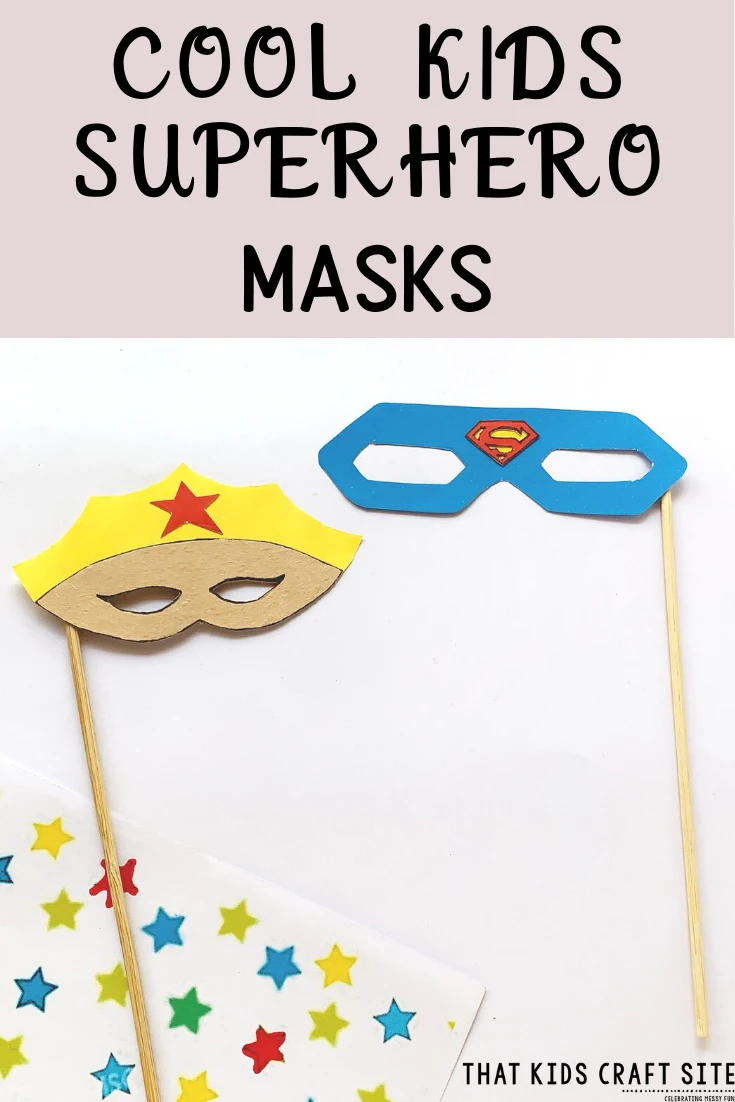 You Might Also Like These Other Kids' Crafts: