Create magical a rainbow unicorn with our free Perler bead patterns.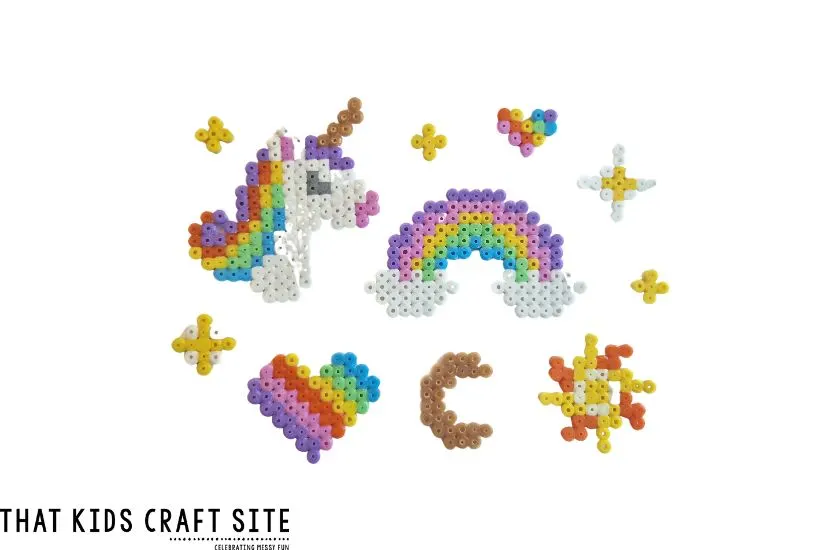 Perler bead crafts have become a beloved pastime for crafters of all ages.
They offer endless possibilities for creating pixelated designs.
From keychains to wall art, Perler beads allow you to bring your imagination to life.
And, what could be more magical than adding a rainbow unicorn twist to your creations?
We don't know!
So, get ready!
You're going to see just how fun and easy it is to use our rainbow unicorn Perler bead patterns!
To create exciting, enchanting and whimsical Perler art, follow the instructions below.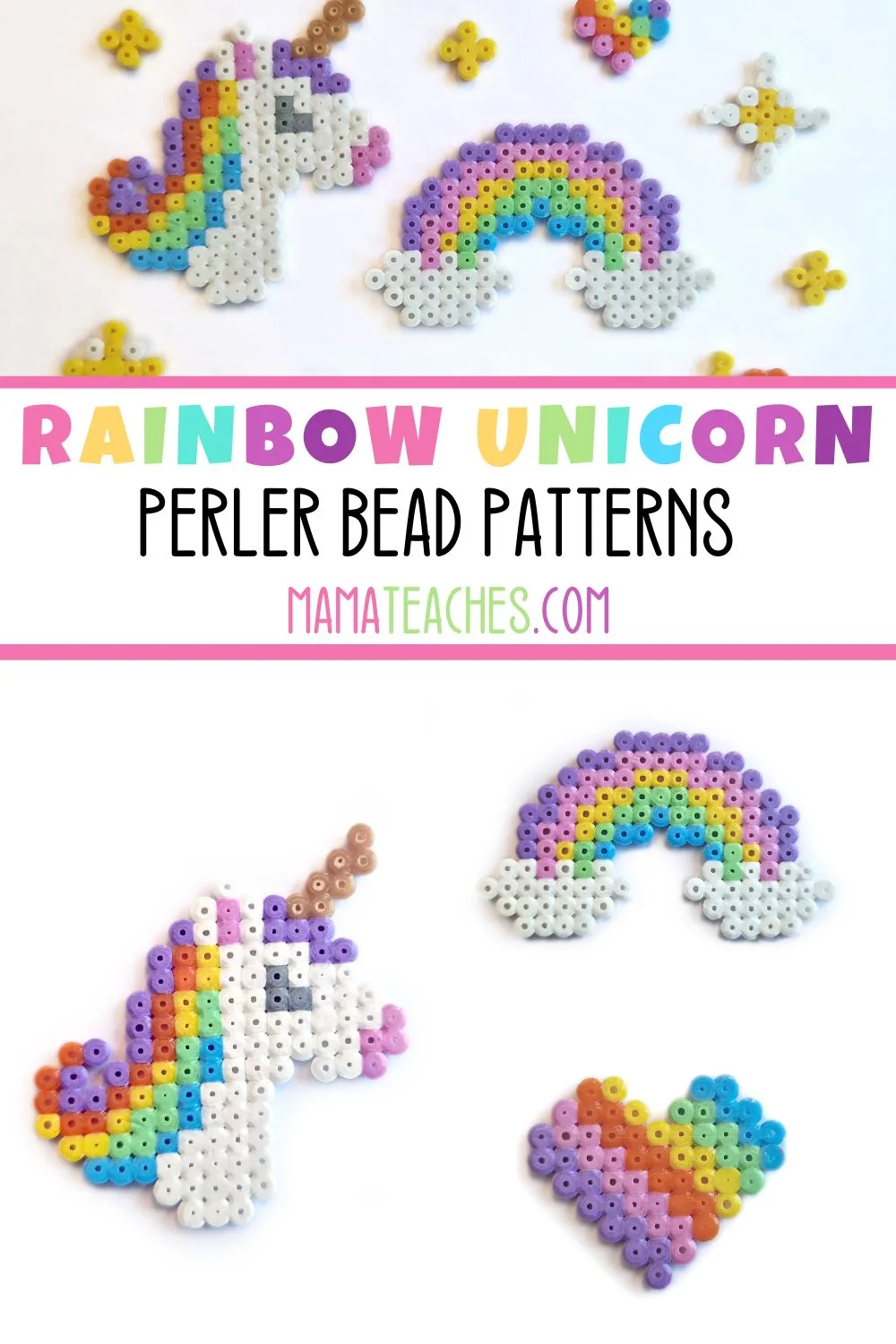 This article contains affiliate links to products that you might like.
Rainbow Unicorn Perler Patterns
One of the best things about Perler bead crafts is that they are simple to make.
In addition, there are countless patterns and designs to choose from.
Skip all of the online searching and head on over to our Freebies Library.
Here, you will find rainbow unicorn fuse bead templates that you and your kids will love.
Once you've found the perfect pattern, it's time to bring those unicorns to life with Perler beads.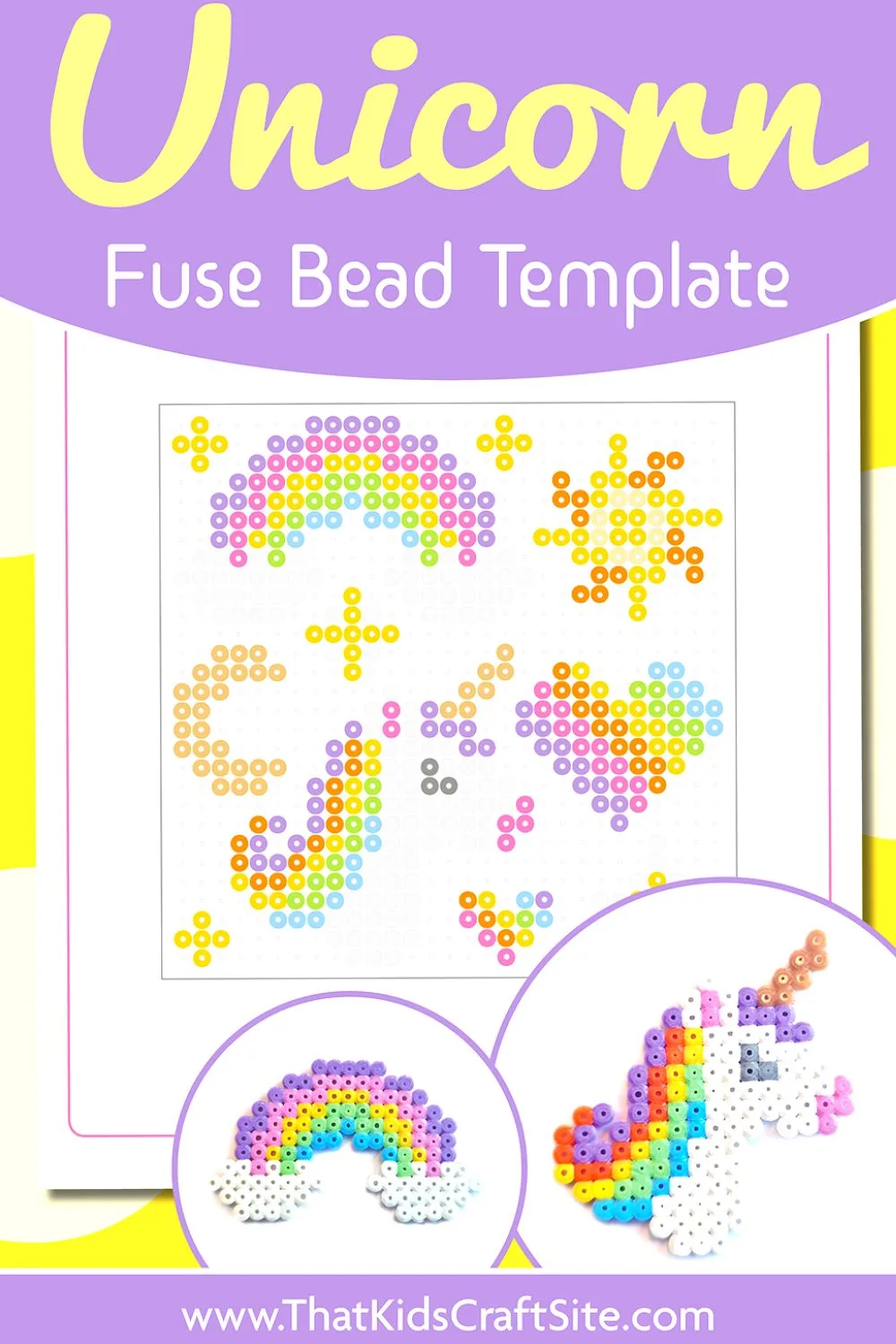 Gather Materials:
Let's start by gathering all of the materials that you'll need for this magical project.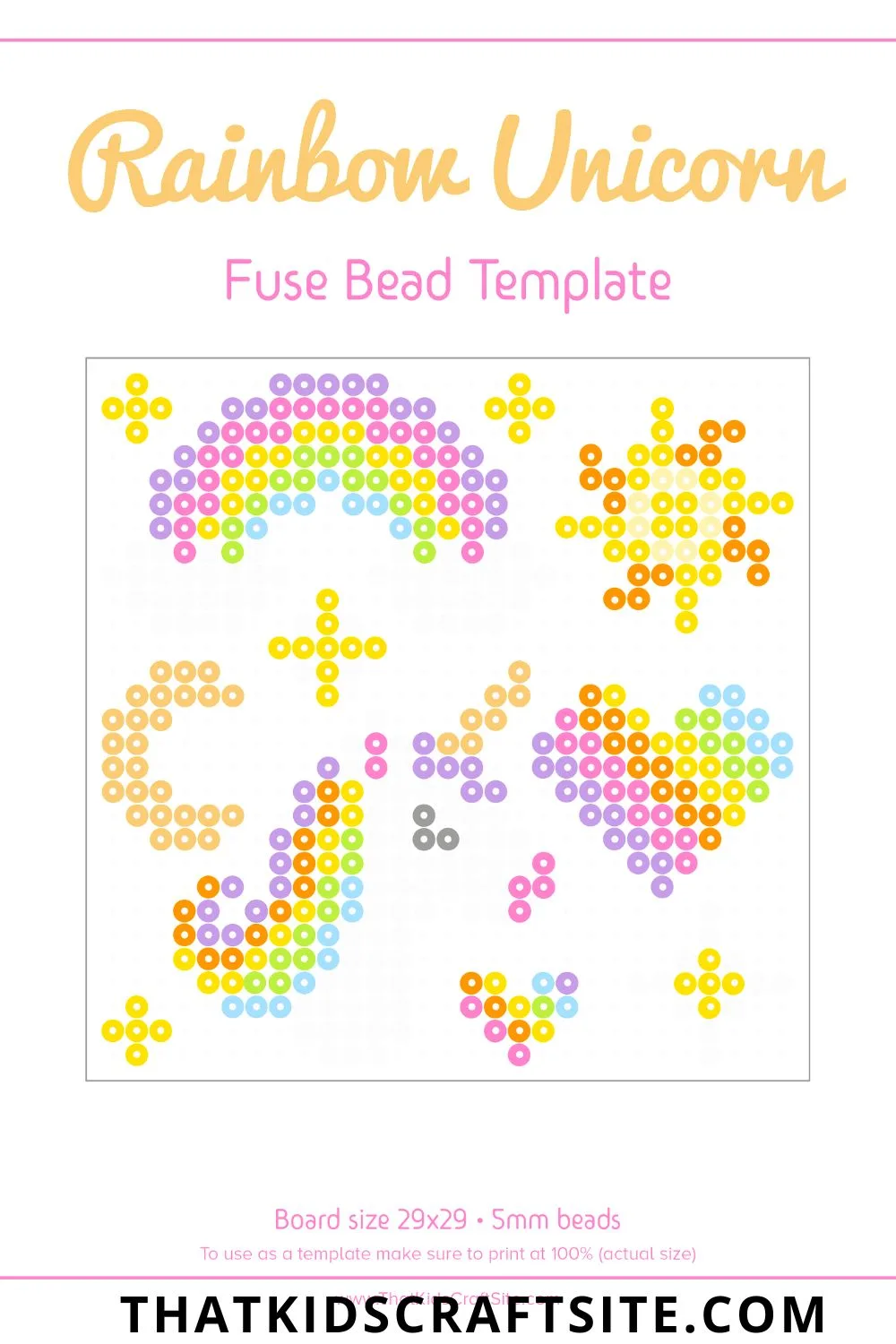 Making Perler Bead Rainbow Unicorns
Step 1
Head over to our Freebies Library and search for the 'unicorn fuse bead template'.
Using a color printer, print out the FREE baby unicorns fuse bead template.
Step 2
On a Perler bead pegboard, or a flat surface, arrange the beads to match the pattern.
The optional Perler bead pen dispenser is great for placing the beads carefully.
Step 3
Once all of the beads look like the picture, gently cover the design with parchment paper.
Adults: Set the iron to medium, and let it get hot.
Slowly move the iron in a circular motion as you press down for about 10-15 seconds.
Your magical rainbow unicorn Perler bead project is now complete!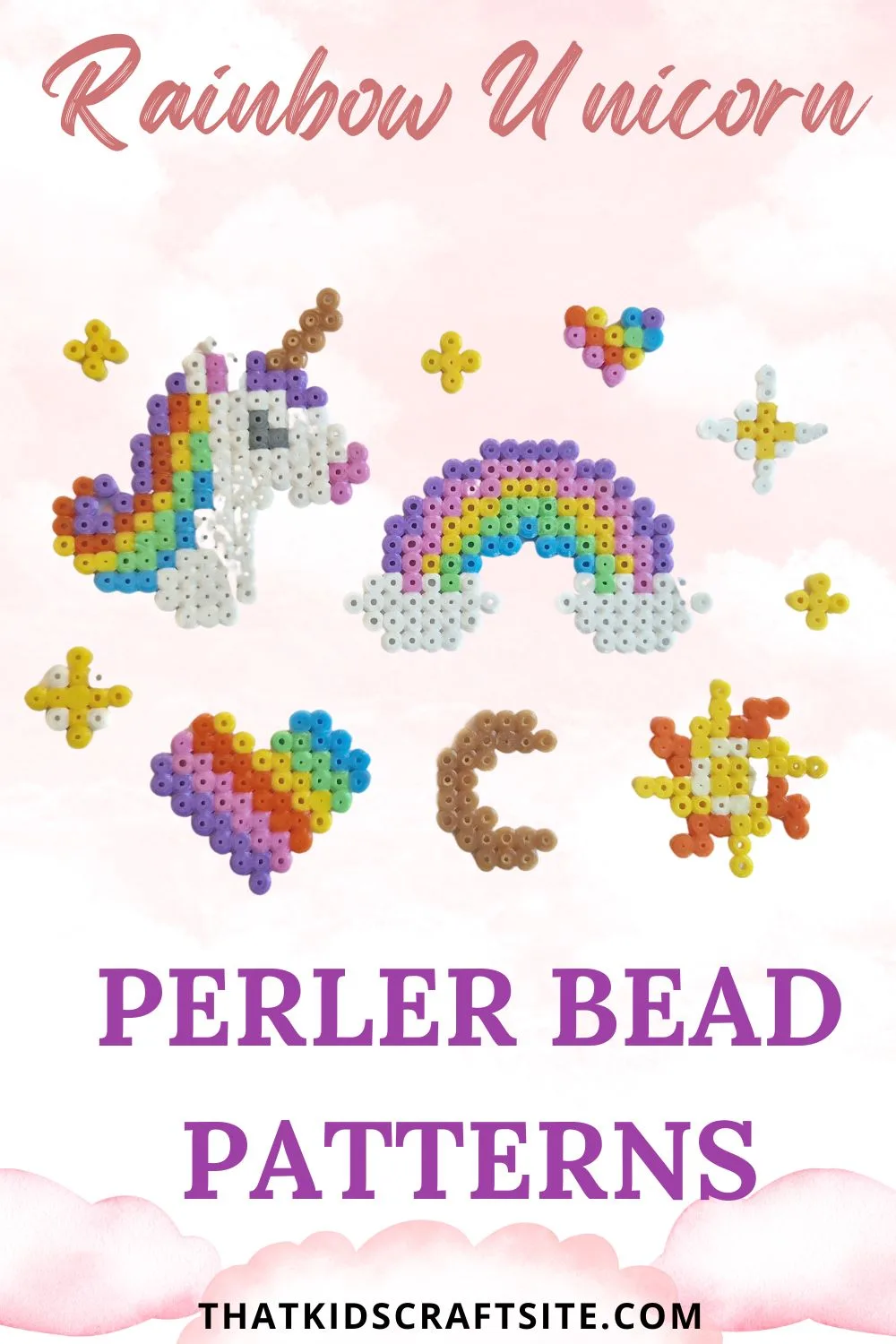 Tips and Tricks
Here are some helpful tips for stunning rainbow unicorn designs:
It's good to encourage crafters to make a unicorn that stands out from the others!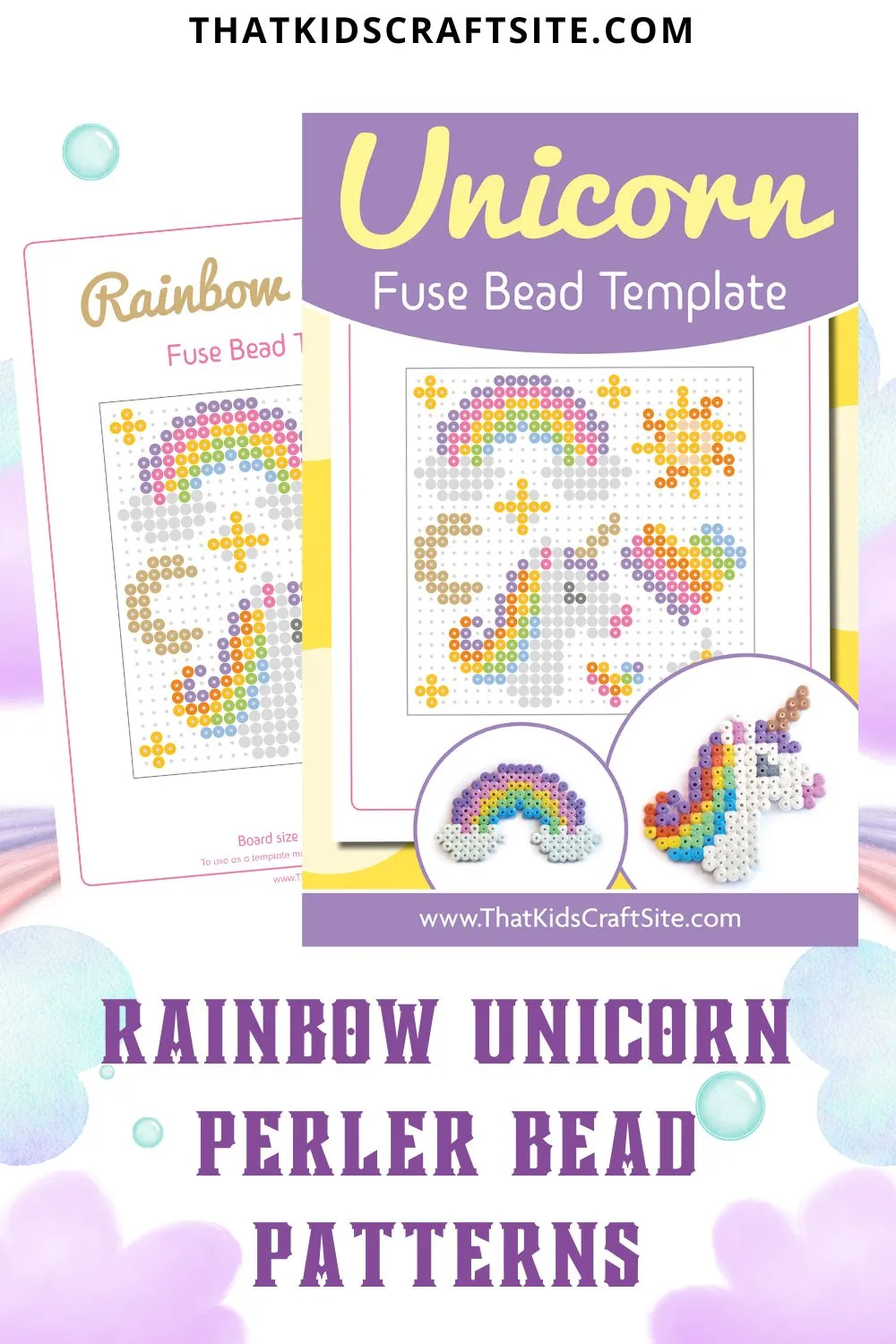 Choose a Color Scheme That You Love
Rainbow unicorns are known for their vibrant and magical appearance.
Select Perler colors such as brights, glow-in-the-dark, or get a rainbow unicorn Perler kit.
Translucent or glitter beads will definitely add a touch of sparkle to any design.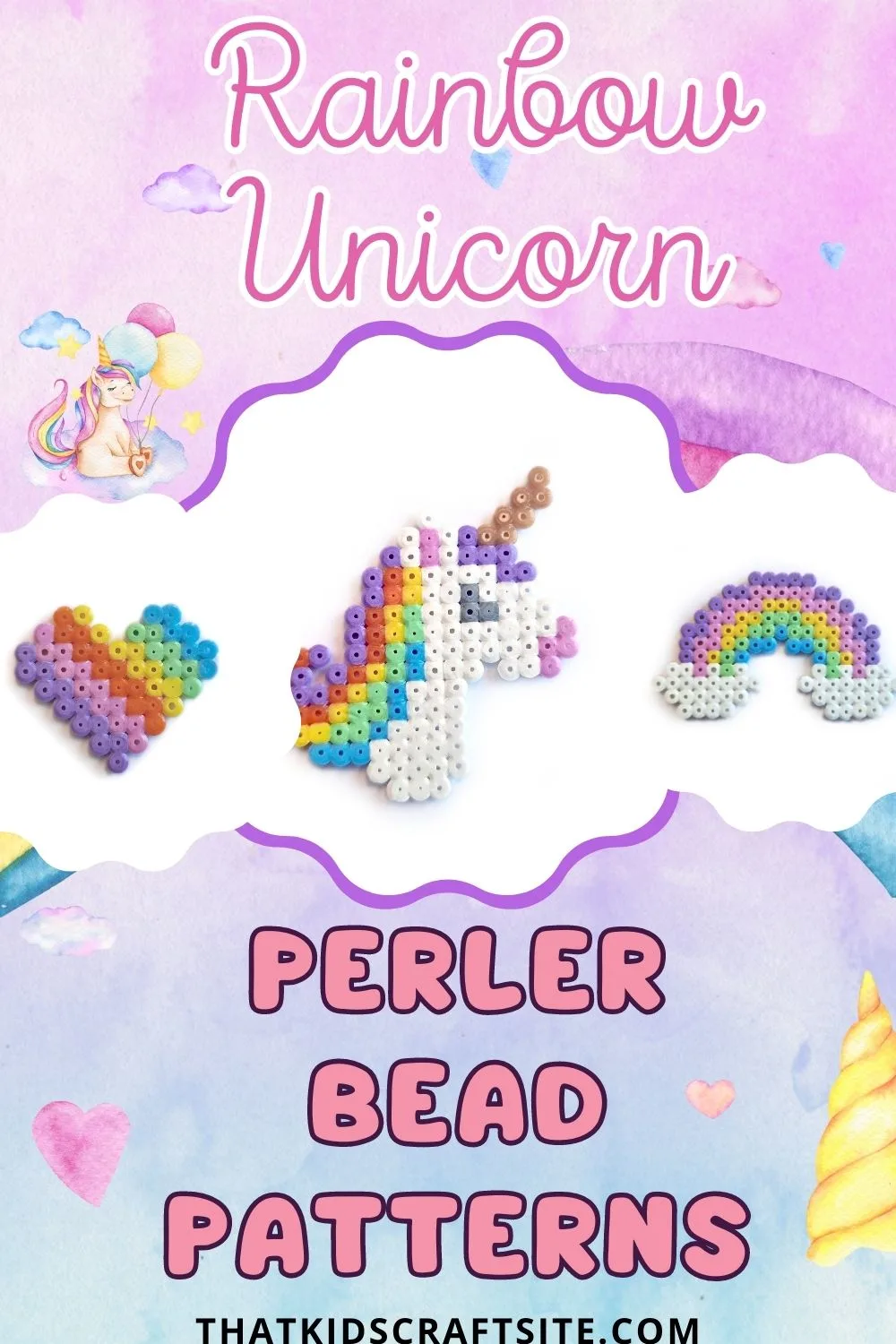 Be Mindful of Size
Before you begin, determine the size of the project.
Perler beads come in different sizes, including standard, mini, and biggie.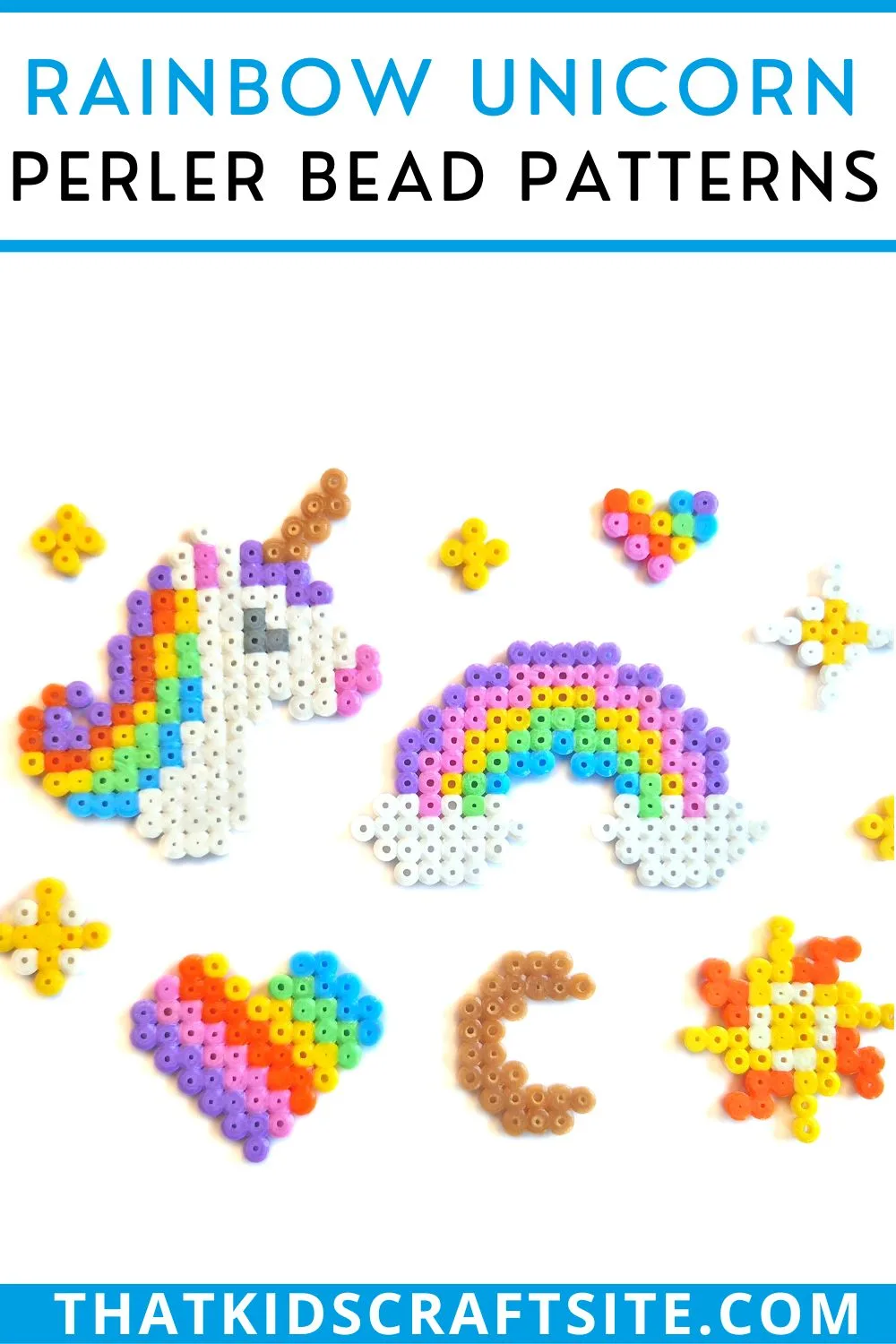 Sorting and Organizing
Sort beads by color before beginning to make the crafting process go much smoother.
Use small containers or bead organizers to keep colors separated and accessible.
This will help crafters to quickly find the beads needed for the template.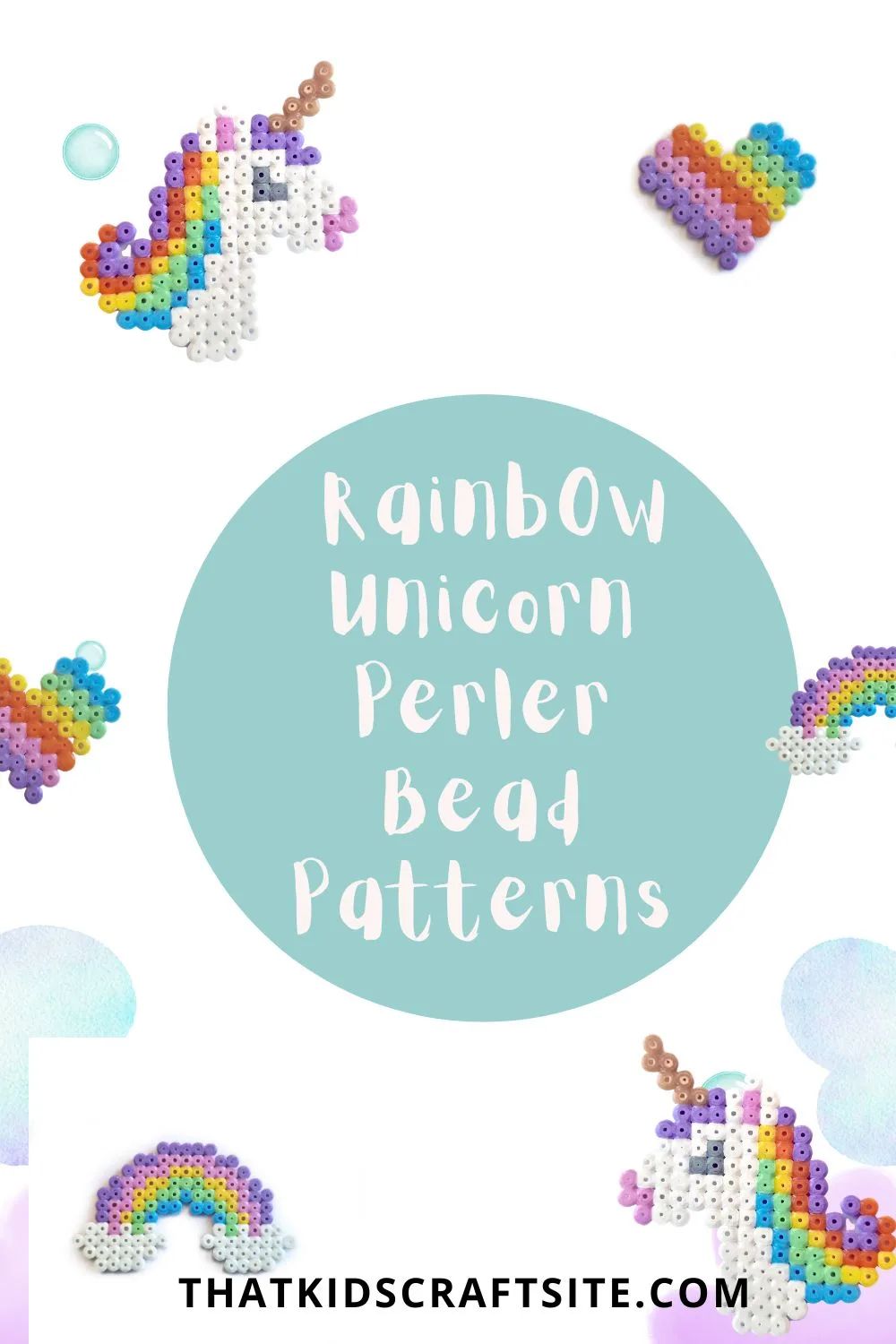 Be Creative
Don't be afraid to modify patterns or add personal touches.
Feel free to adjust the colors or experiment with bead placement.
It's also a fun idea to incorporate additional elements like stars, hearts, or flowers.
This is a chance to bring personal style into each design and make it one-of-a-kind!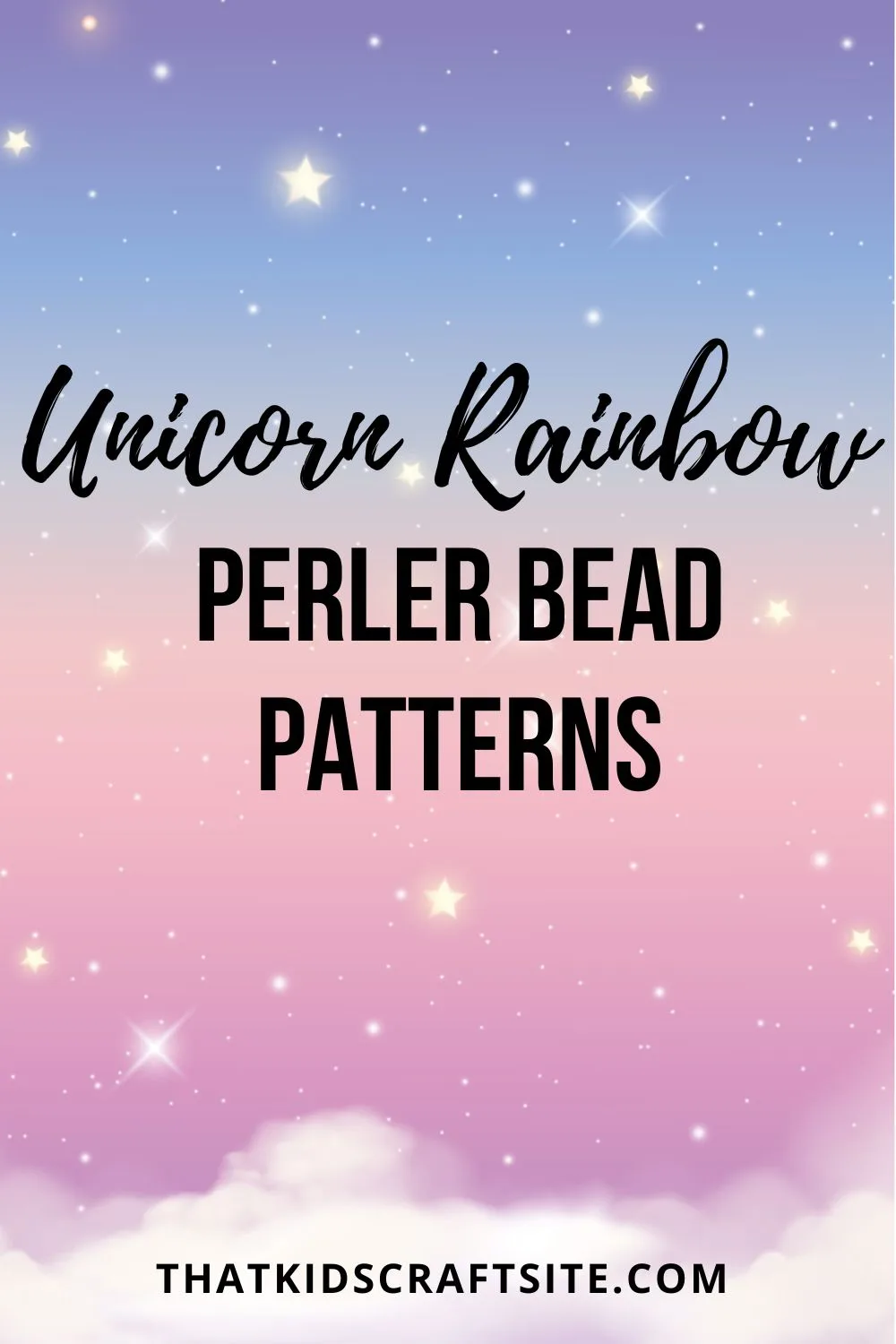 Rainbow Unicorn Perler Bead Designs
Rainbow unicorn Perler bead patterns open up a world of magic and creativity.
These patterns will bring a playfulness to all sorts of crafting projects.
Embrace the vibrant colors, sparkle, and mythical charm of rainbow unicorns.
And, let imaginations soar as young artists create stunning works of art with Perler beads.
---
You May Also Like…