Get ready to save the day with these origami Superhero Bookmarks!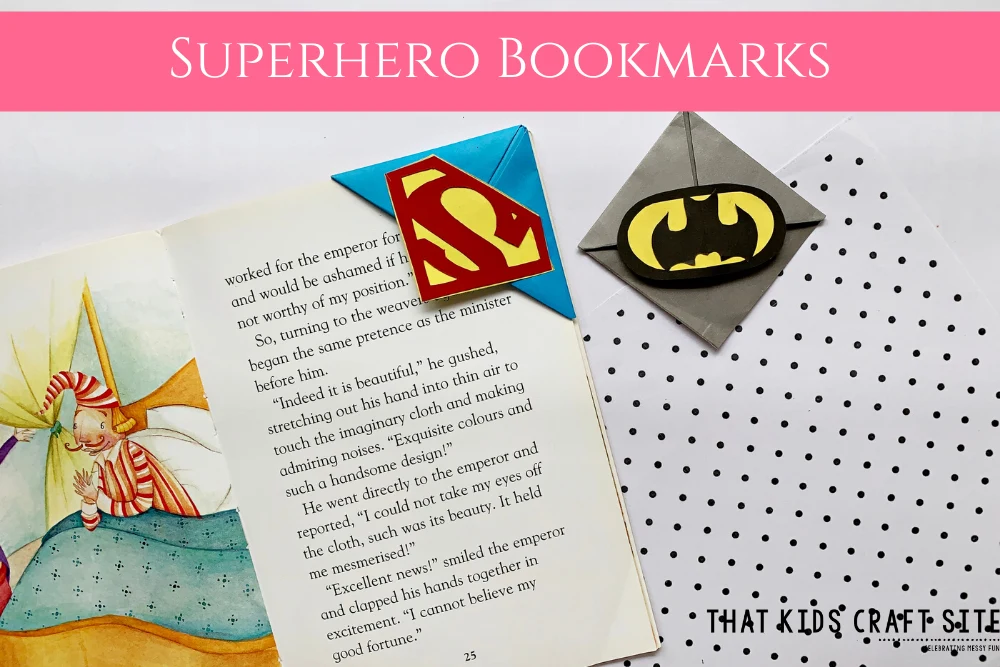 Corner Superhero Bookmarks
We love reading here at our house! From fiction to biographies to history, there's not a genre that we haven't read. But the best part of all of that reading? We have discovered some amazing heroes in history.
For your hero-loving book-lover, we created the perfect blend of nerdy meets superhero with these origami corner bookmarks featuring superhero logos.
I don't know about your kids, but mine love Superman and Batman, so that's what we went with when designing these free bookmark templates.
All you'll need are a few simple supplies and the free printable superhero bookmark template to make your own.
These superheroes won't let you down – they'll always watch your pages for you!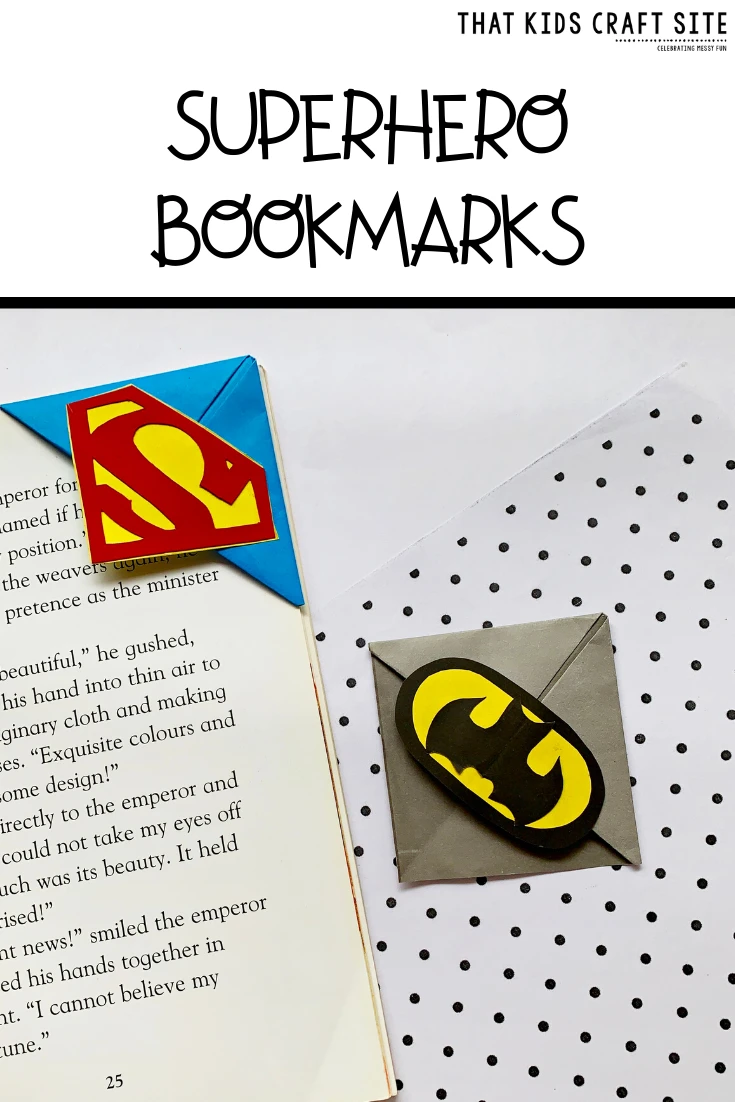 Superhero Bookmark Template
One of the great things about these bookmarks is that you don't need any fancy materials or supplies. The template is the fanciest thing and you can print that out below.
There are two versions of the template – one that's in full color and one that is ready to color in with your own design. Both pages are in the printable PDF file, so just print out the page that works best for you.
You'll just need to gather the following supplies:
the Superhero Bookmark Template → Get it HERE!

craft paper

origami paper

scissors

glue (we used a glue stick)

pencil or pen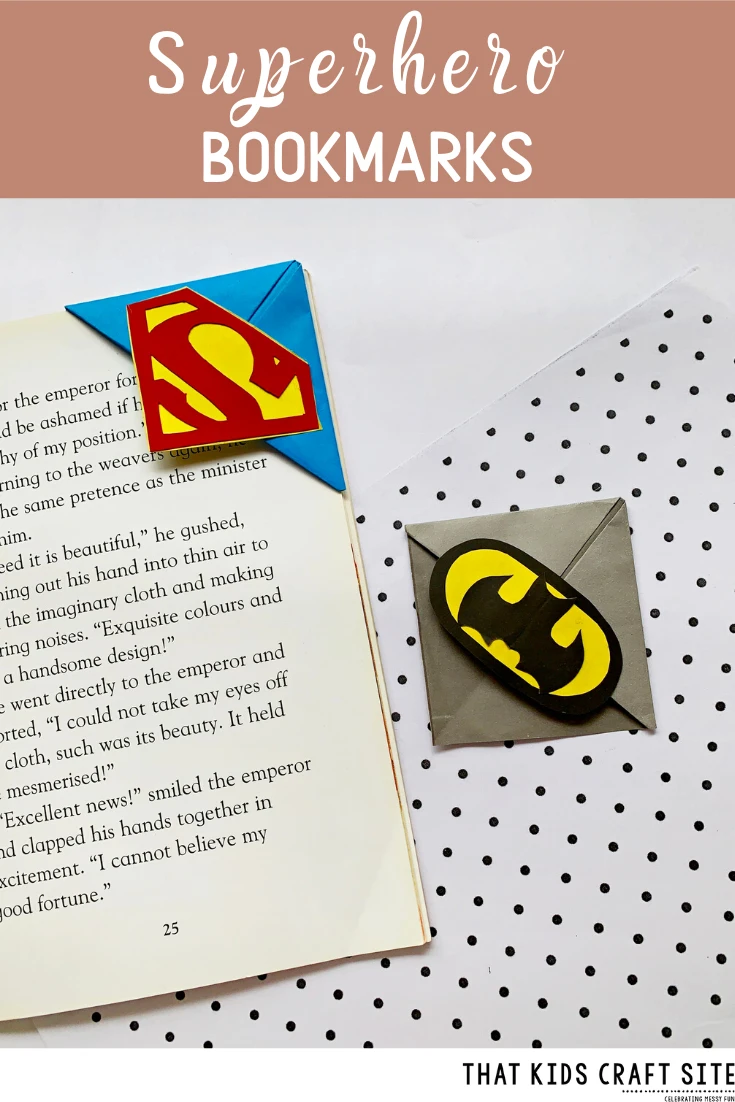 Inexpensive kids' crafts? Yes, please! They're our favorite to make and share!
How to Make an Origami Superhero Bookmark
After you have gathered all of your supplies and printed out the template, follow the directions below to make your own origami bookmark. You can print the directions out and work offline if you prefer to do that as well.
Download the Superhero Bookmarks Template → Click HERE
How to Use the Superhero Bookmarks
It may seem obvious that you would use your origami corner bookmarks to keep track of the page where you stopped reading your book, but there are also a lot of other uses for this handy superhero page marker.
You can use it to:
Hold together sheet music while you're playing an instrument

Mark a recipe in your favorite cookbook

Use it to mark the page in your schedule book, homework book, or day planner.

Put on papers you turn back to your students to show them what "super students" they are
There's no end to the way you can use these bookmarks in your classroom or at home!
Enjoy!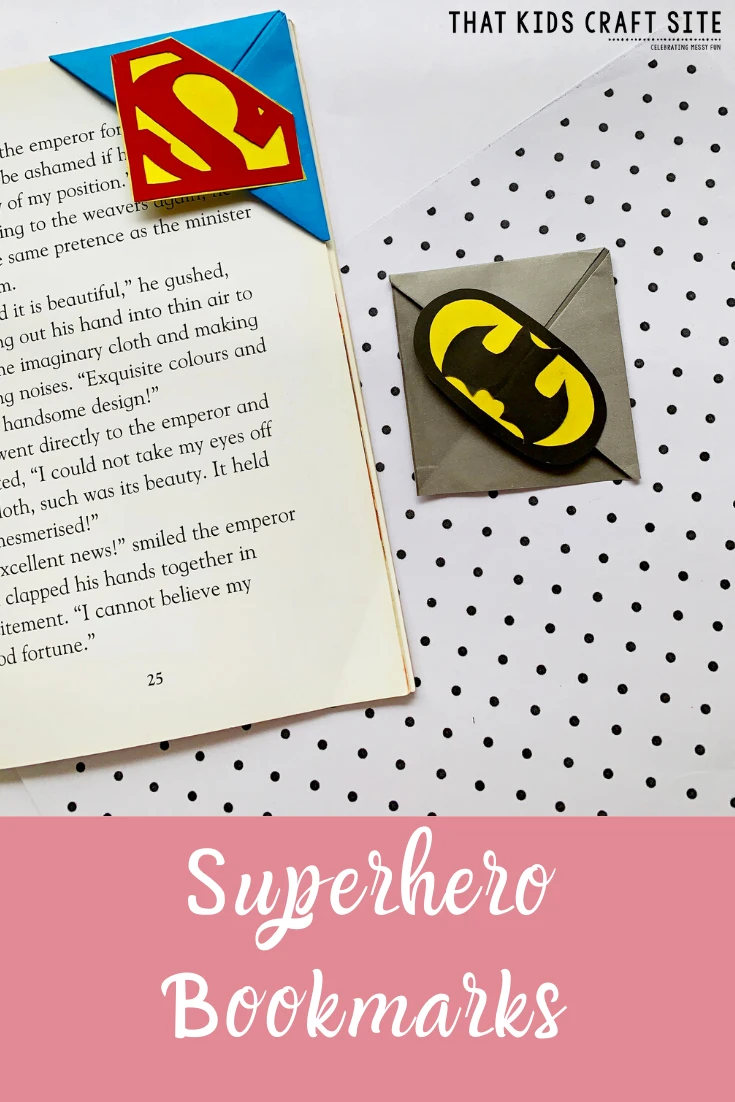 You Might Also Like These Other Crafts for Kids