Discover Union Jack fuse bead patterns for kids!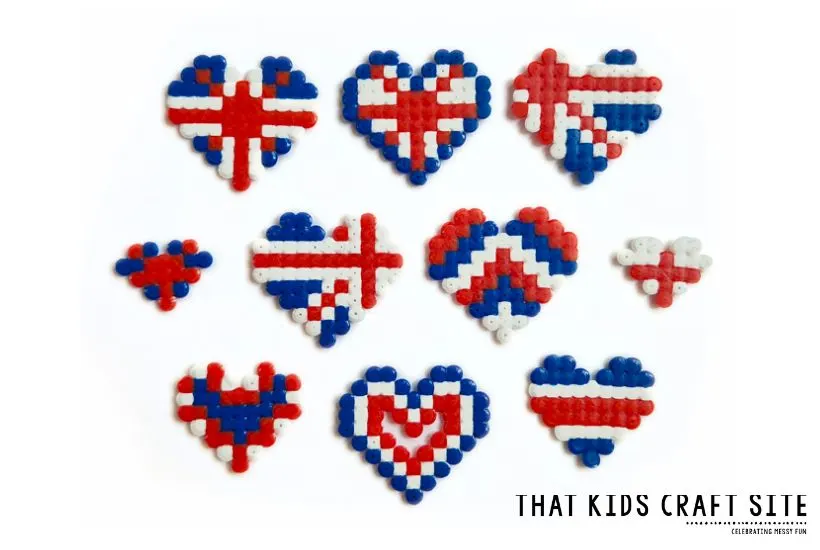 Crafting is a fantastic way for children to explore their creativity.
They can have fun creating beautiful art while improving their fine motor skills.
A popular activity that has captured the hearts of kids and parents alike is fuse bead art.
Here on ThatKidsCraftSite.com, you can find a delightful array of fuse bead patterns.
One of our favorite templates is the Union Jack collection.
There are a variety of designs to choose from and they are available in both 8.5 x 11" and A4 sizes.
These Union Jack patterns are a great choice for young crafters.
Let's take a closer look!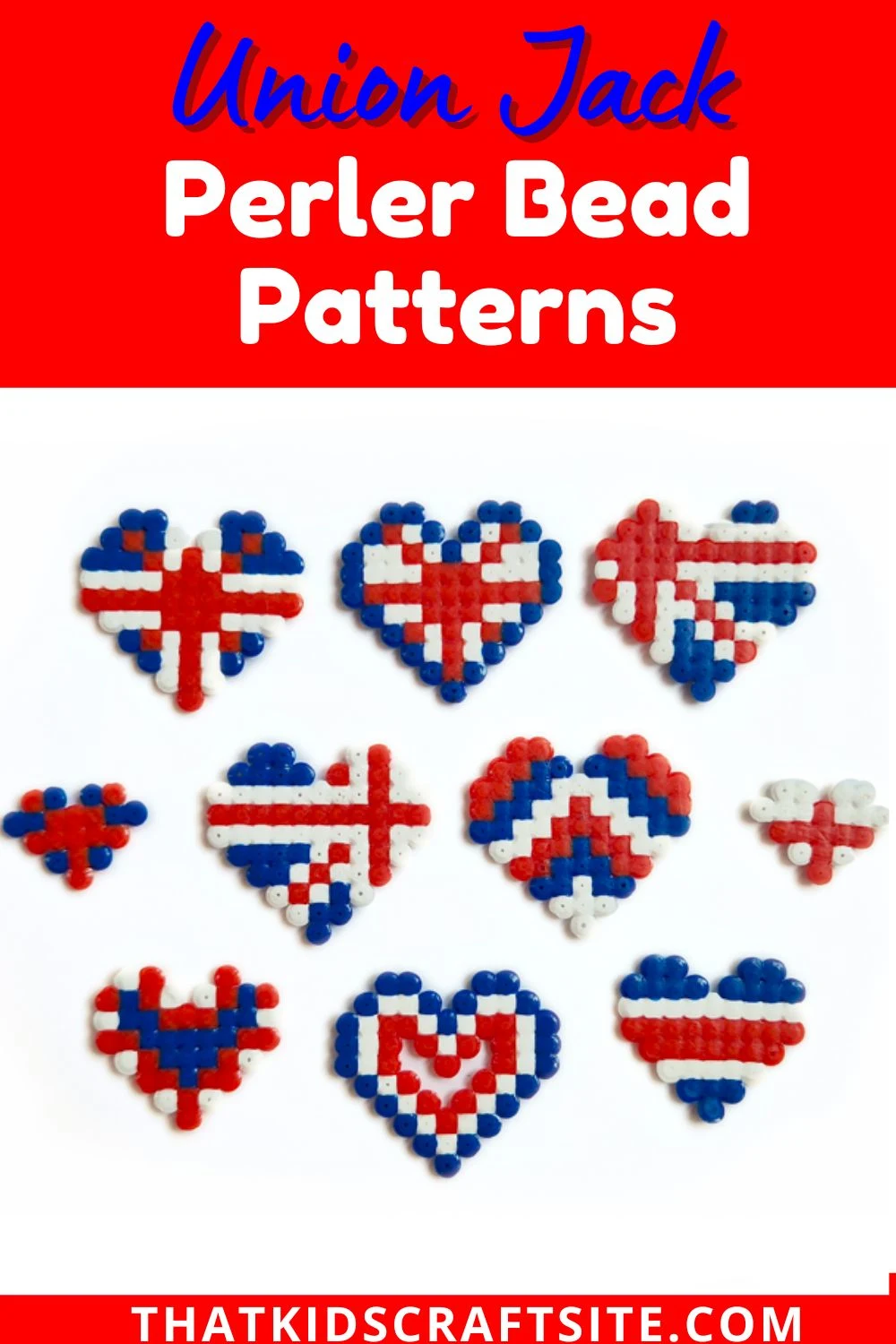 This article contains affiliate links to products that you might like.
Union Jack Fuse Bead Templates
The Magic of Fuse Bead Art
Fuse bead art is also known as Perler beads or Hama beads.
This creative activity involves making intricate designs with small plastic beads.
Once the design is complete, the beads are then fused together with an iron.
This melts the individual beads into one solid masterpiece.
Union Jack Patterns
The iconic Union Jack flag of the United Kingdom is a symbol rich in history and culture.
Encourage hands-on learning and take advantage of these exciting Union Jack templates.
Children can create a variety of miniature heart shaped versions of the UK flag.
Union Jack Template Sizes
To accommodate various preferences and needs, templates are available in two different sizes:
8.5 x 11" and A4.
8.5 x 11" templates are ideal for young crafters who enjoy working on a smaller scale.
This size is manageable for small hands, making it easy to follow the bead placement pattern.
The 8.5 x 11" is also great for those who are looking for a quick craft session.
It's also the perfect size for creating multiple small Union Jack designs at one time.
A4 size templates are slightly larger, providing more space for intricate details.
Older children or those with a bit more crafting experience may prefer this size.
It can prove to be a very rewarding challenge, allowing for more customization.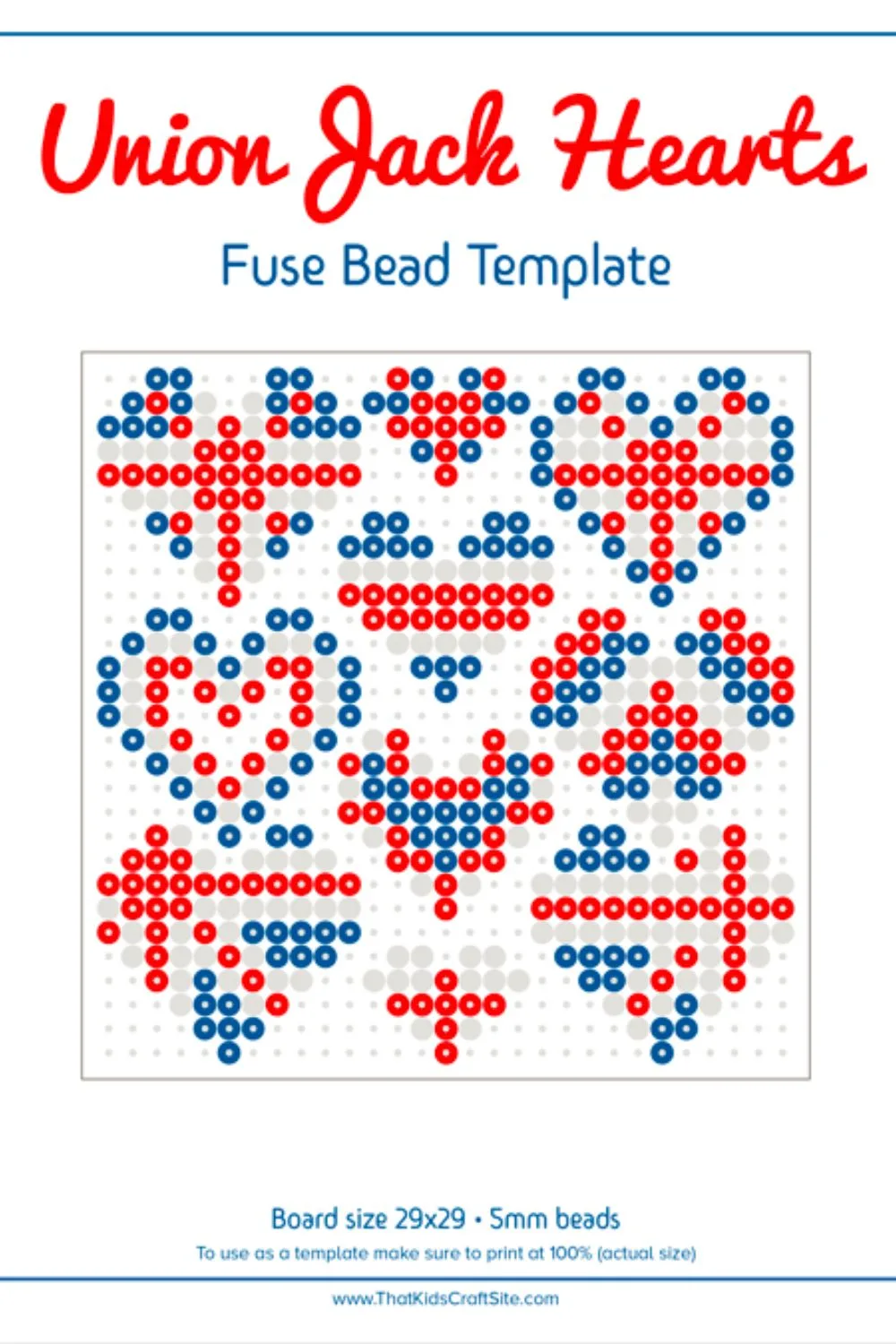 How to Use Union Jack Fuse Bead Patterns
Using Union Jack fuse bead patterns for kids is a fun and educational activity.
Start by heading over to our Freebies Library.
Search for Union Jack Fuse Bead Patterns.
Select the appropriate size template and print.
Next, gather the necessary materials:
Additional supplies such as bead tweezers and bead sweepers are helpful but not necessary.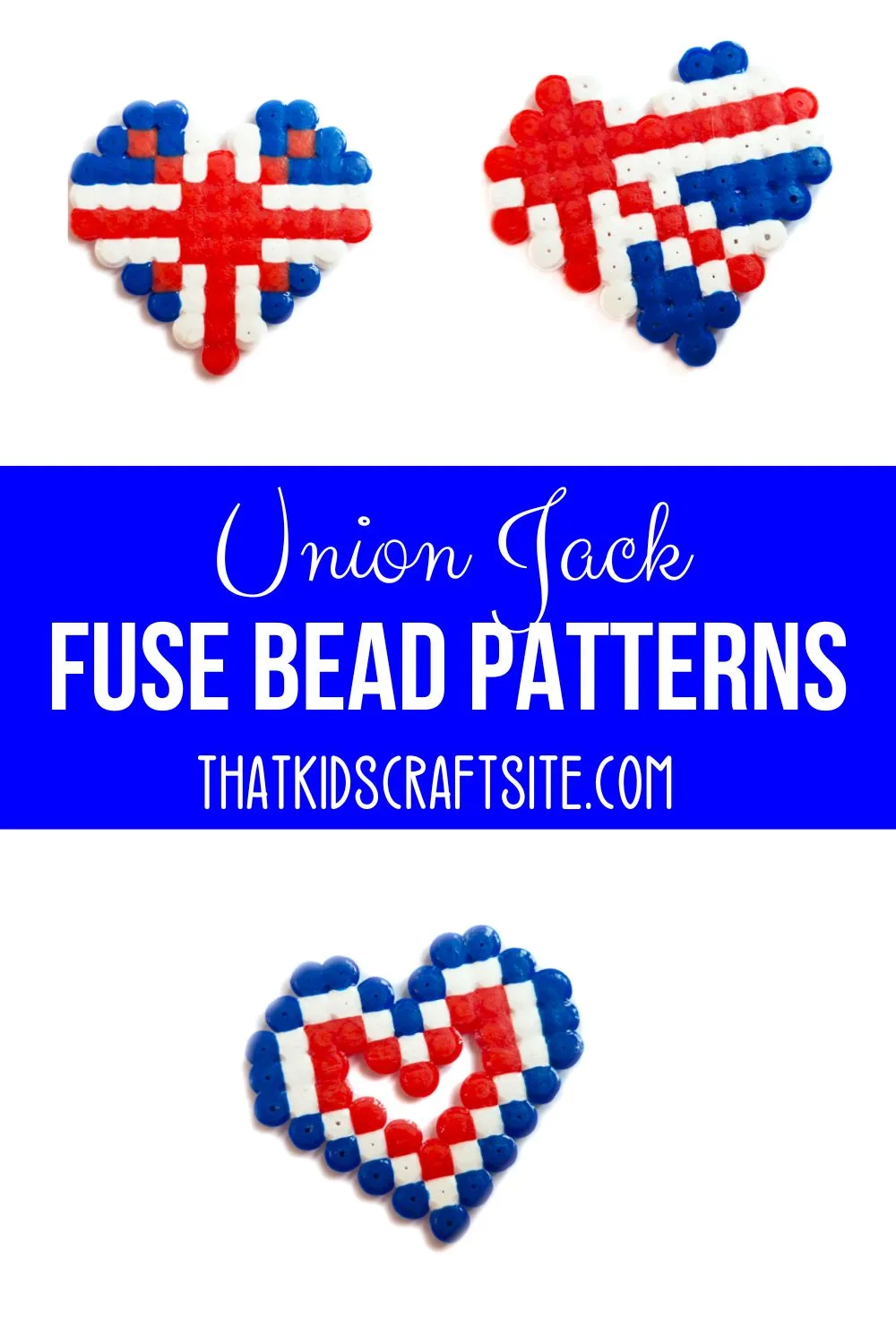 Place the selected template beneath the pegboard as a guide.
Then, carefully arrange the beads on the pegboard, following the patterns colors and shapes.
Encourage kids to take their time, as precision is key in fuse bead art.
Once the design is complete, melt (fuse) the beads together with an iron.
Note: Adults be cautious of little ones with hot irons.
The best fuse happens when the iron is moved slowly in circular motions.
Once the beads are melted together, allow the creation to cool and harden.
Now the Union Jack masterpiece can be put out on display or given as a gift.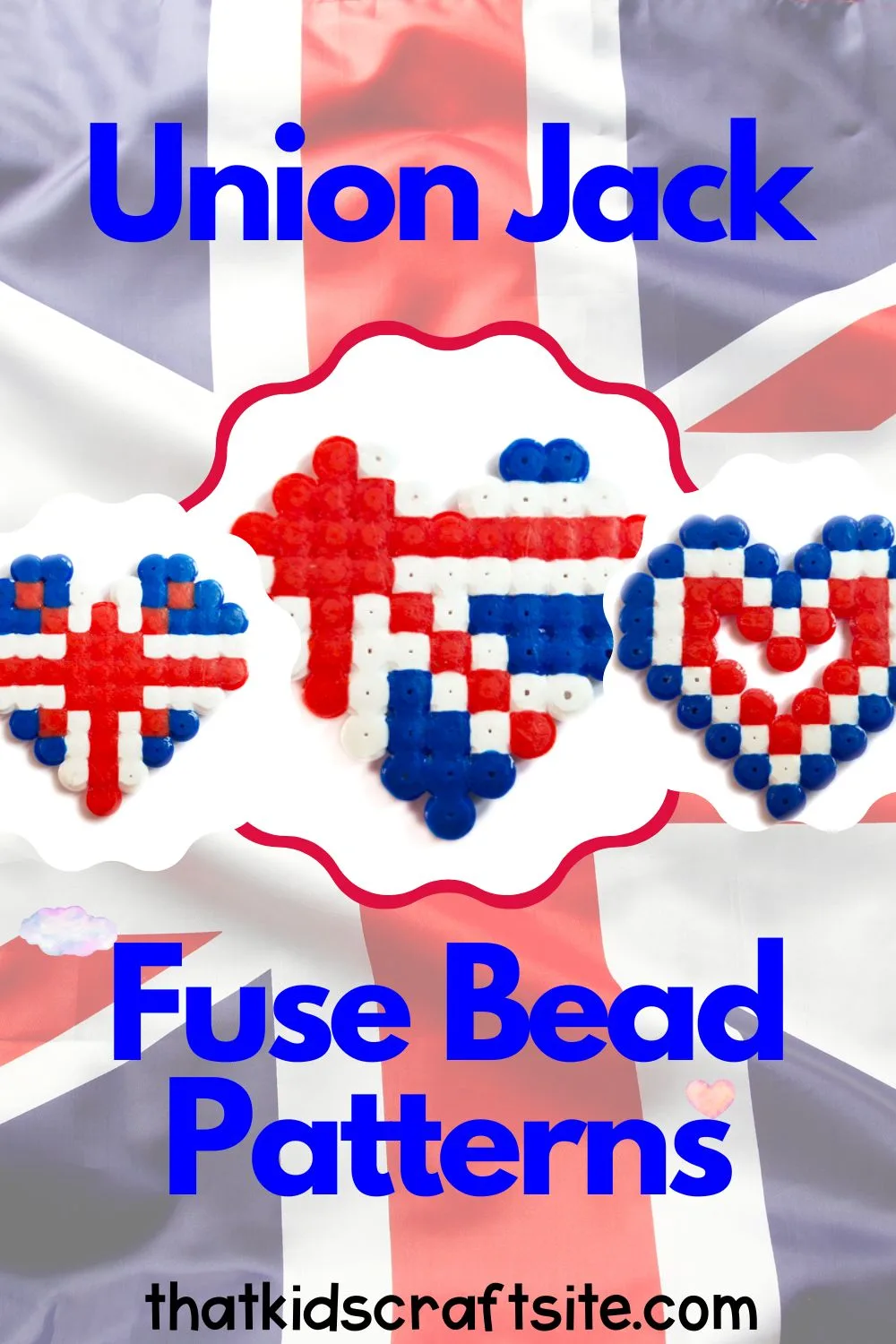 Union Jack Fuse Bead Patterns for Kids
Using Union Jack fuse bead patterns is a fantastic way to introduce kids to a variety of subjects.
Children will learn about geography, history, world culture, dimensional art and more!
Fuse bead projects foster creativity, imagination, focus, and precision.
Kids will also be able to show off their individuality with Union Jack templates.
They can experiment with color combinations, pattern placement, and personal preferences.
This creative process is an exciting way for children to expand their minds and build dexterity.
So, head on over to the Freebies Library and join in the fuse bead fun with Union Jack patterns.
---
You May Also Like…