Slip on the sweaters, grab a hat, and head out to complete the Fall Bucket List for families!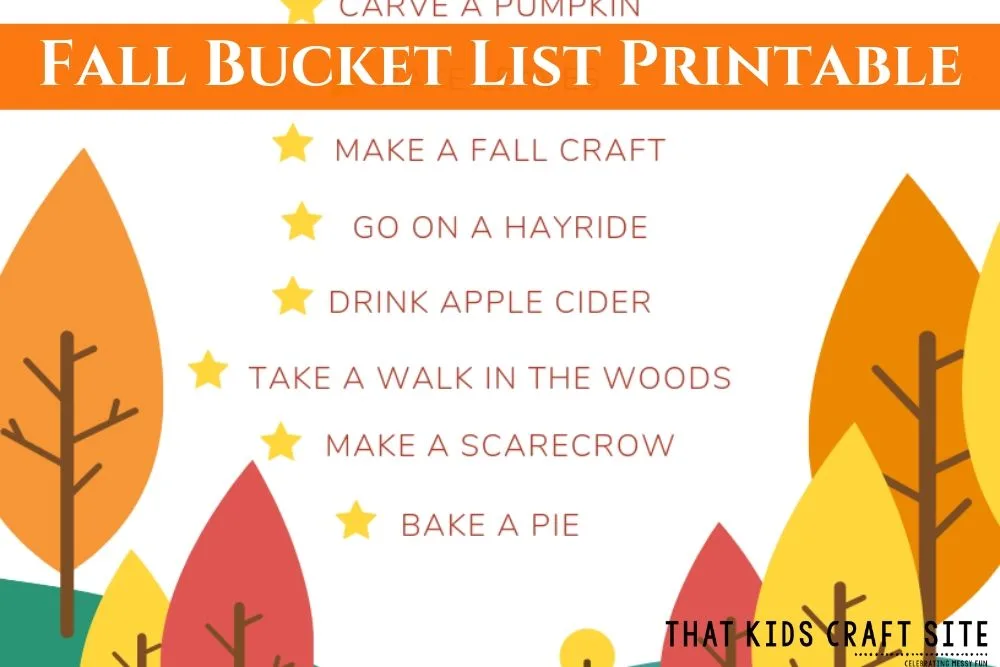 Autumn Bucket List
Fall is my favorite season. I love the cooler temperatures (I'm so not a summer girl!), the changing leaves, the harvest crops, and the fresh baked goods that always seem to be in abundance during the fall months.
So, it's no wonder that if I'm going to advocate for any type of family bucket list that it's going to be one centered around autumn activities.
This printable bucket list features:
Go apple picking
Watch a football game
Carve a pumpkin
Rake leaves
Make a fall craft (here are some of our favorites!)
Go on a hayride
Drink apple cider
Take a walk in the woods
Make a scarecrow
Bake a pie
There's room for you to write your own activities in if you want to add more too!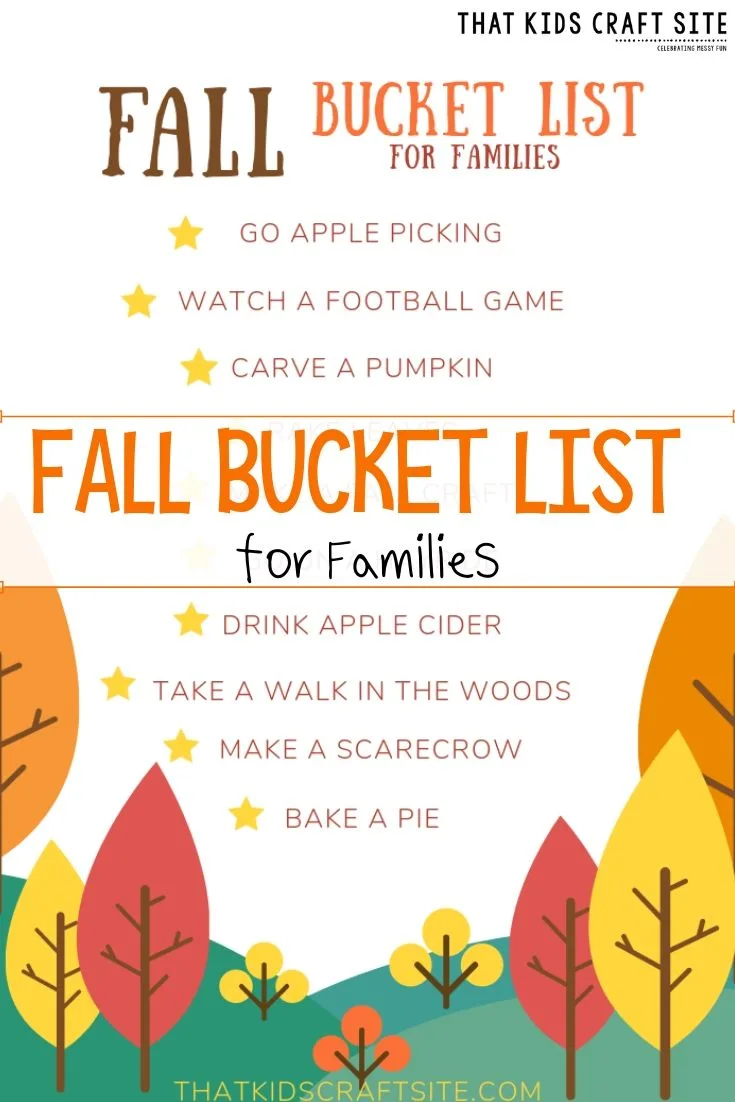 The Importance of a Family Bucket List
When my kids were little we would start January 1st off by making a family bucket list for the year.
Everyone would contribute and, while some things were just not in the budget for the year, many of the things were. We'd keep that list posted and check things off as we completed them throughout the year.
It was a great way to make memories and strengthen our family bond.
So, no matter if you're focusing on a fall bucket list or one for the whole year that's broken into seasons, make sure that you take the time to enjoy the process and the activities – not just the accomplishment of crossing it off a list. 😉
You Might Also Like: Fun Fall Crafts for Kids
Print and Go!
If you're ready to tackle the Fall Bucket List for Families, simply enter your email address and your printable list will arrive in your inbox in no time! You'll also be added to our weekly newsletter that features fun kids' crafts and activities.