Let's play a version of memory match with some of our favorite Halloween friends using this printable Halloween matching game!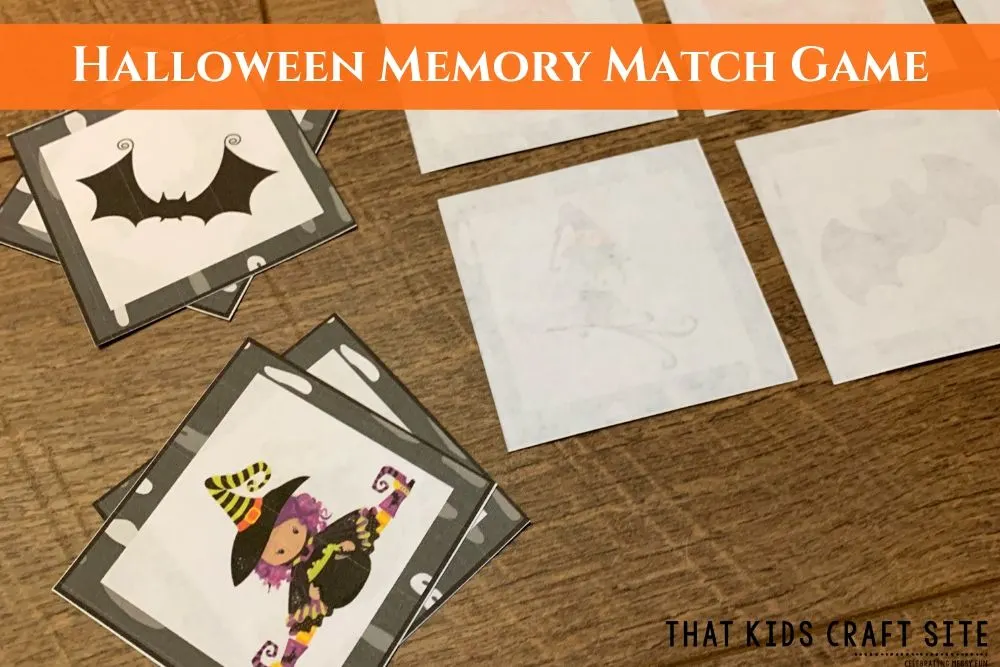 Halloween Activities for Kids
Building up to Halloween we always try to incorporate some Halloween activities and crafts that will get the kids excited about the upcoming holiday.
From toilet paper roll ghosts to pumpkins made out of paper plates, there's never a shortage of fun things to do. In fact, one of our favorite Halloween activities for kids is this printable Halloween matching game.
You Might Also Like: 15+ Fall Crafts for Kids
If you've ever played the game Memory, you know exactly how to play this matching game. It's the same fun idea but with Halloween characters instead.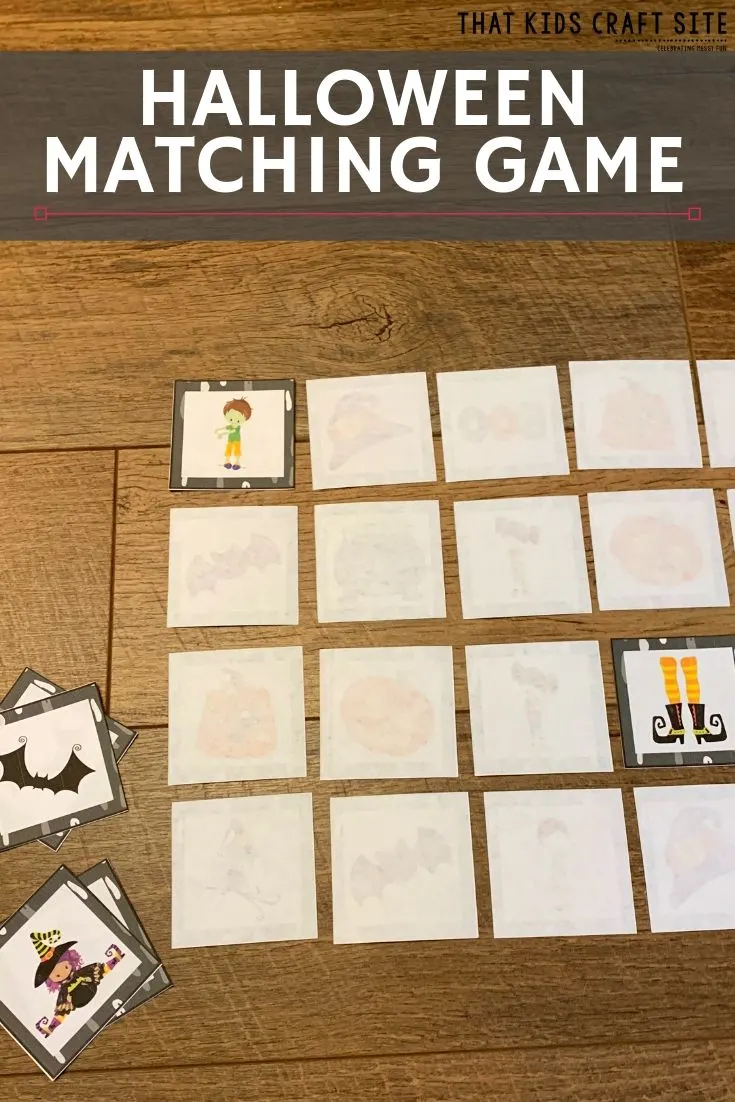 Building Kindergarten Readiness Skills
In order to be ready for kindergarten, preschoolers need to have certain skills mastered.
Fine motor control, memory skills, visual recognition and discrimination, and counting are just a few of the things they need to know before entering school.
This Halloween memory match game has the perfect combination of learning practice and preschool fun all in one!
You Might Also Like: October Crafts for Kids
How to Play the Halloween Matching Game
To play the game, simply print out the pages and cut out the cards.
If you'll be using the game over and over again or with a classroom of students, I suggest laminating the cards. Not only will laminating the cards protect them, but it will also make them stiffer and easier to turn over. Just beware of sharp corners from the laminating material!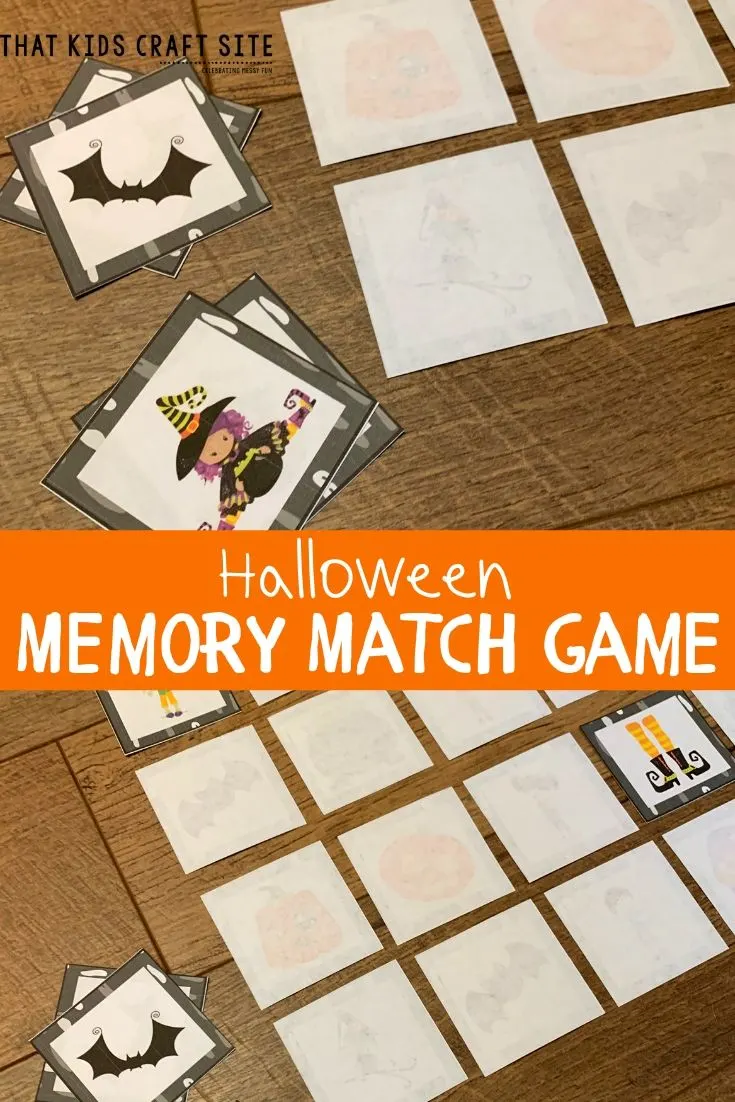 When you are ready to play, turn all of the cards face down on the table or floor. Players take turns turning over the cards two at a time. If a match is found, the player collects those cards and tries again. If a match is not found, both cards get turned back over and the next player goes.
The player with the most matches at the end of the game wins!
Get Your Halloween Matching Game Printable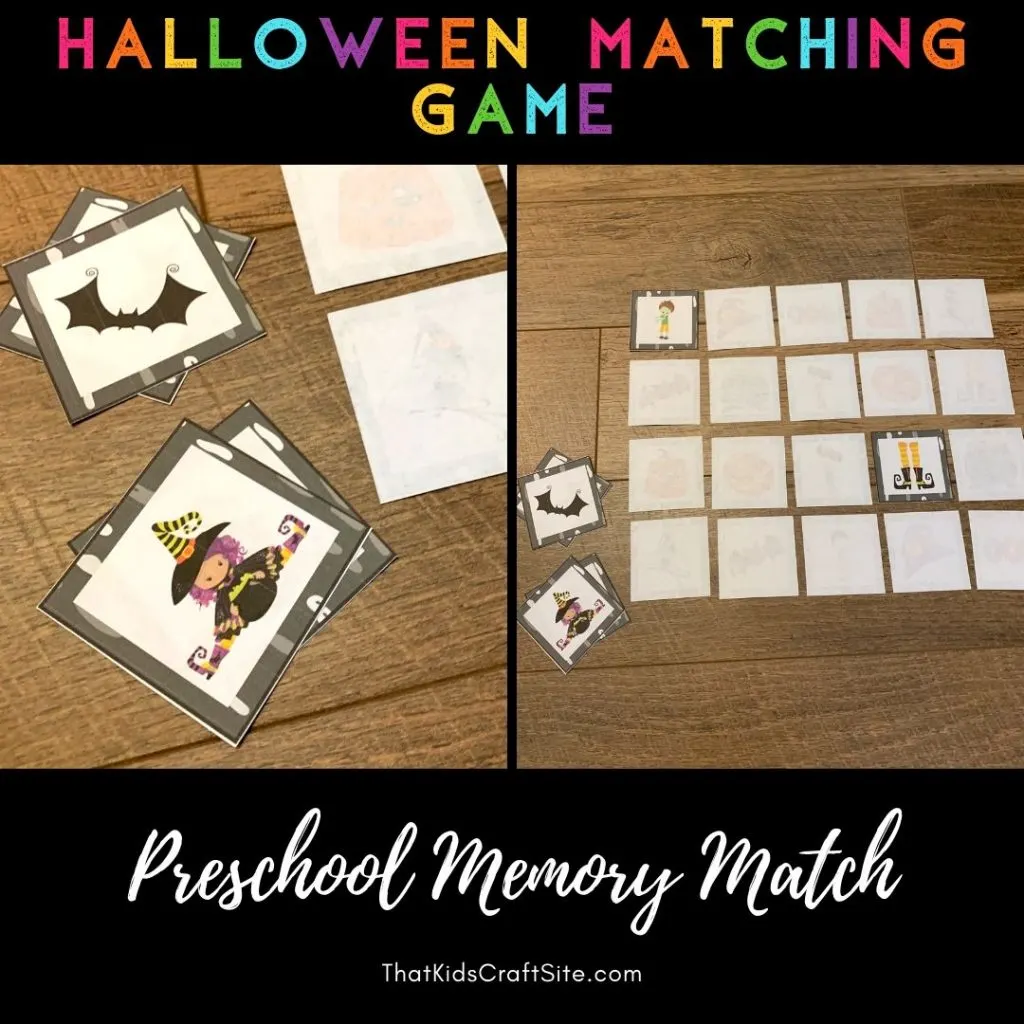 This printable Halloween Matching Game is available in the That Kids' Craft Site Shop in the $1 Deals section!
Once your payment is processed through PayPal, the link to download your printable game will appear and you can print it out.
I suggest printing it out on cardstock as it makes it a bit more difficult to see through the cards then and makes it more of a challenge when playing.
Have fun playing!
You Might Also Like: