This adorable pattern makes a fun and easy Perler bead unicorn craft for kids!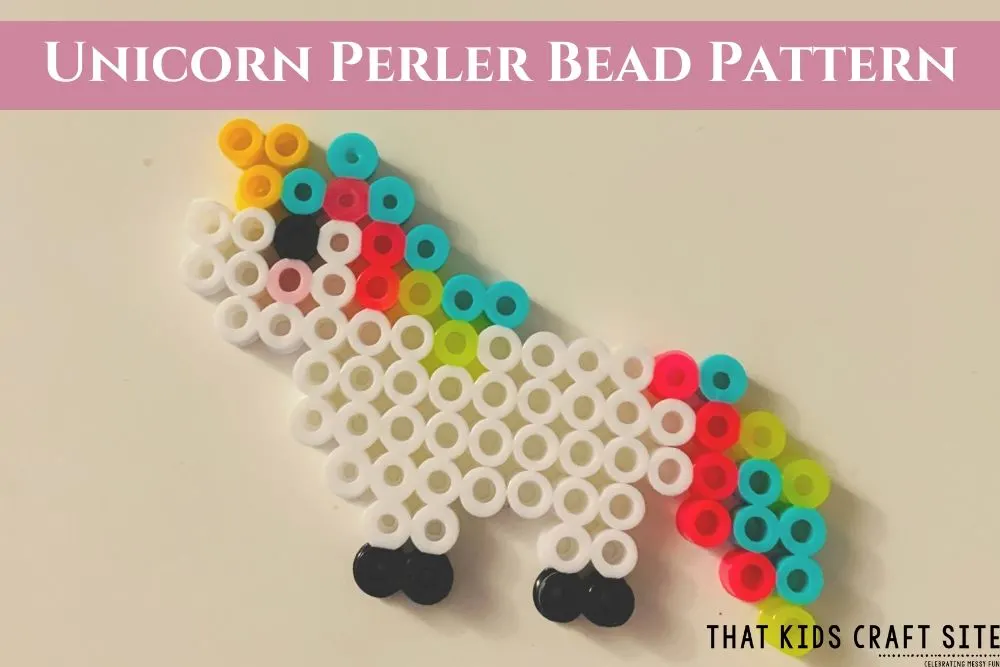 Printable Perler Bead Unicorn Activity
A top choice for a Perler bead original pattern is this super cute unicorn we've designed. We love unicorns, fairies, rainbows, mermaids, etc. so it was an easy fit to create a unicorn bead pattern that was relatively easy, but super colorful at the same time.
We had so much fun putting this fantastic magical creature together! With its rainbow mane and tail, golden yellow horn, and pretty pink cheeks, this little melting bead unicorn turned out awesome – if we do say so ourselves!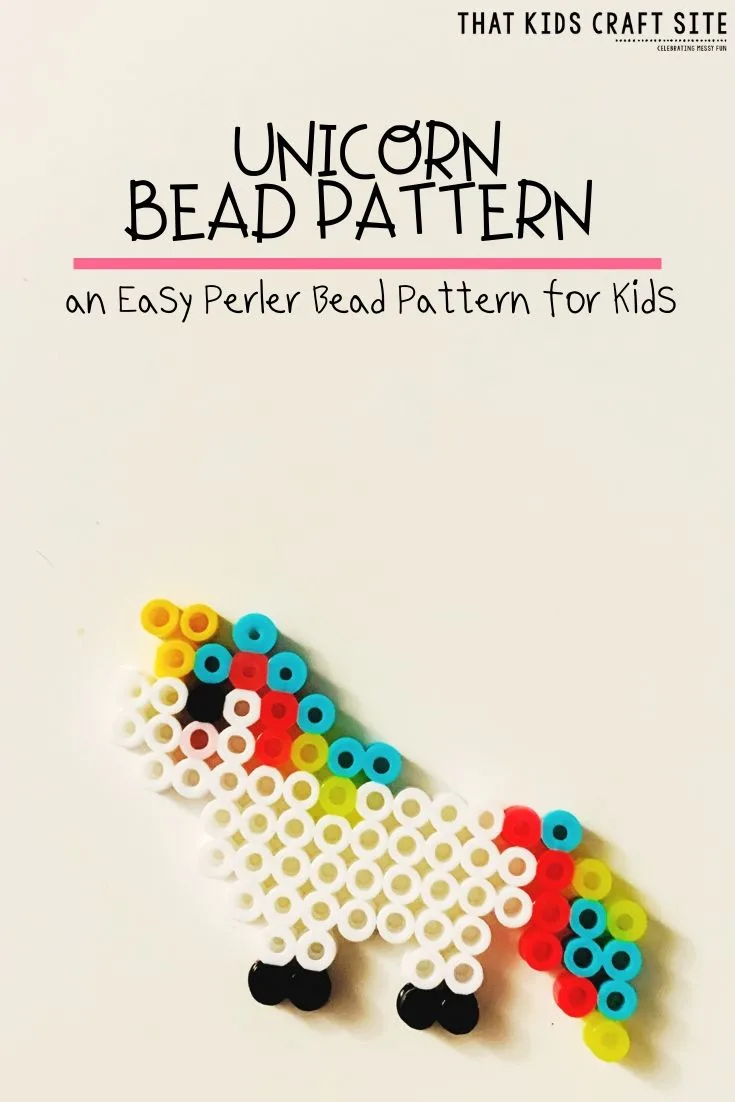 Making your own unicorn from Perler beads with the help our free pattern is super simple. Just download, print, and start copying the design! As the pattern is crafted one bead at a time, a colorful unicorn is created.
Don't forget, you can always use your own colors to create a unicorn that's unique to you. That's the beauty of using melting beads – they can become totally your own creation!
This article contains affiliate links to products that you might like.
Unicorn Perler Bead Pattern – A Free Download
To create this delightful Perler bead unicorn craft, you'll need to gather these supplies:
Iron (for adult use only!)
After you have gathered the supplies, start placing the beads on the tray and completing the pattern. We like to start our patterns from the bottom, but it's okay to start from the left or right (or top!) as well. You do what works best for you!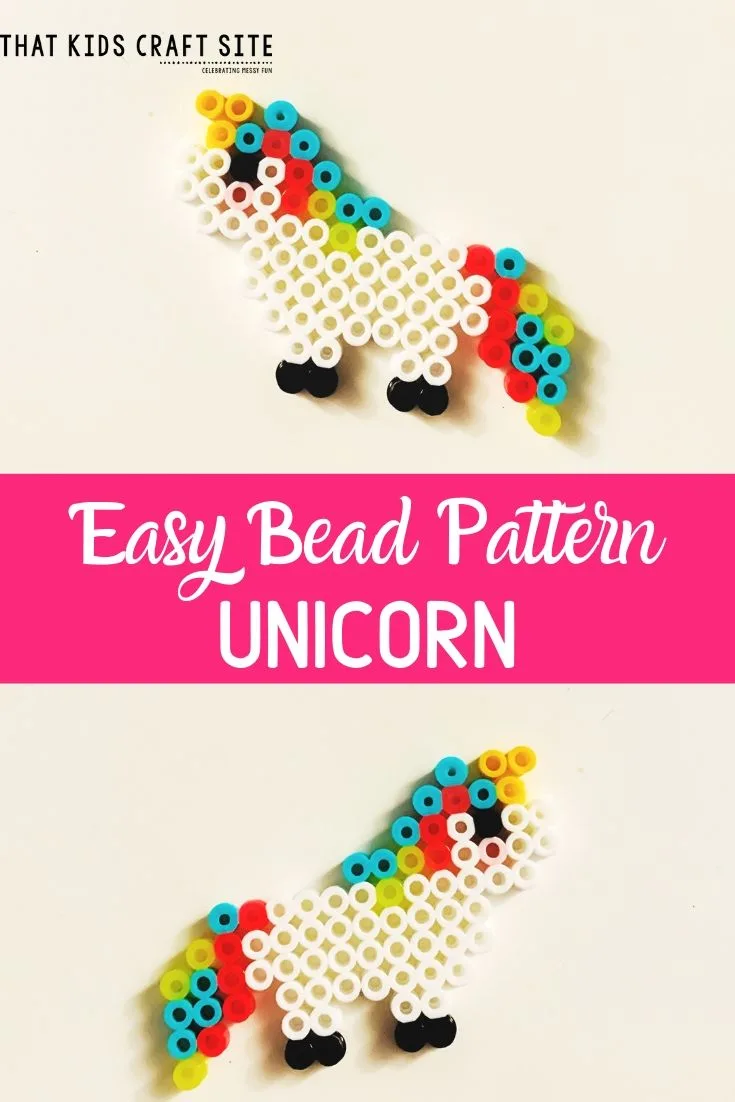 After all of the beads are placed, have an adult put the ironing paper over the top and lightly run a warm iron over the beads until they are melted together. This should only take a few seconds and you don't have to push too hard.
Remove the unicorn from the tray and wax paper and you're ready to go!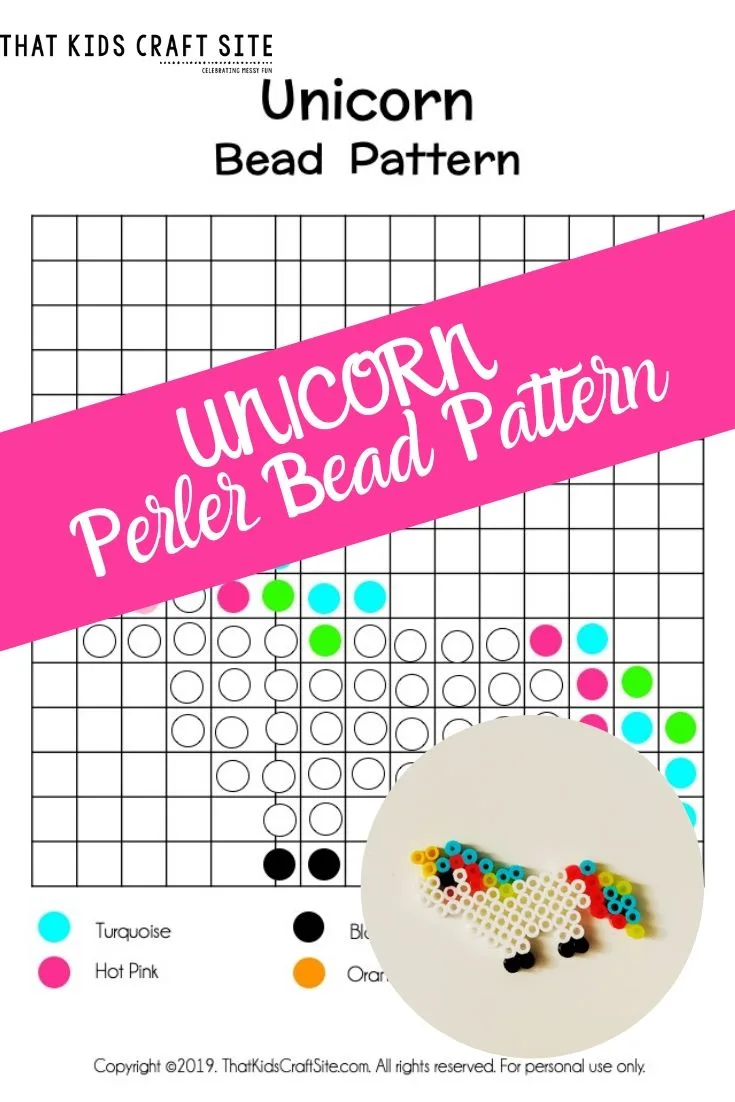 A Unicorn Craft made with Perler Beads
Once your Perler bead unicorn is complete, it can be turned into a number of different items. Turn it into a fashionable charm or keychain, an original bookmark, or a colorful decoration. There are so many options!
Creating this beautiful unicorn was a wonderful project idea to add to our Perler bead pattern collection! Perfect for any at-home project or in-school activity, this Perler bead unicorn is sure to be loved by all!
You Might Also Like These Crafts for Kids