Get ready to welcome Spring with this charming Ladybug Bookmark Craft!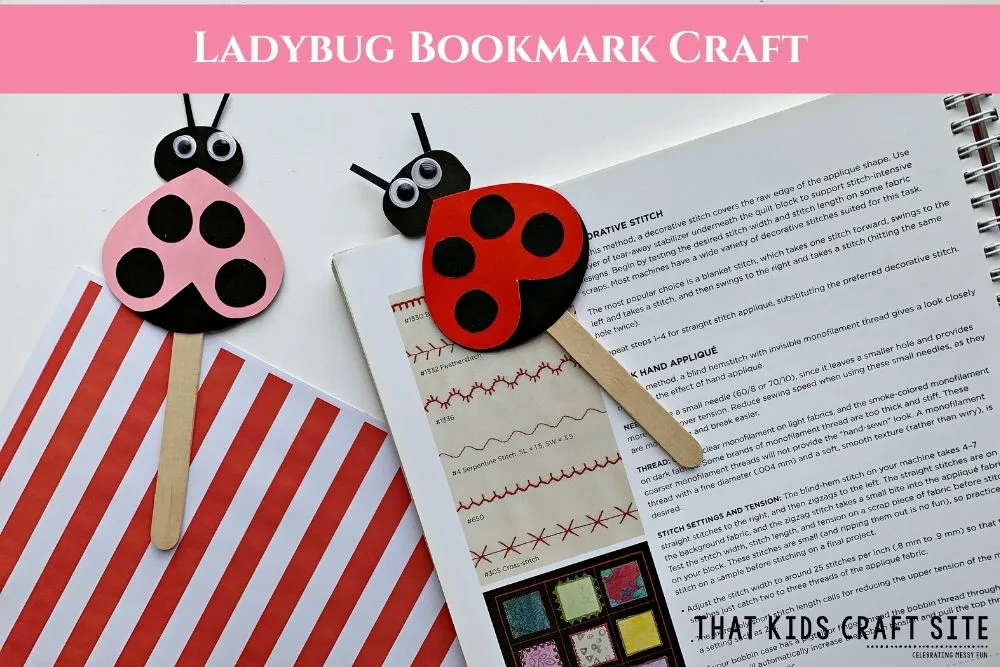 Ladybug Bookmark Craft
For some people rainbows, flowers blooming and bunnies are the signal springtime is around the corner but I always look for ladybugs to show up to fully feel the Spring-season vibes.
Let's be honest, not only are ladybugs super cute and charming but they're also known to be good luck in almost every culture; there's no way to argue with that!
So, I've come up with these adorable ladybug bookmarks. Because there's no such thing as too much good luck!
Easy to do and guaranteed to look super cute, these bookmarks can really be amazing when your preschoolers are starting to learn how to read. The ladybug bookmark can be used to point the words as your kids are reading wonderful stories and turn the learning process into a fun game.
The little hearts make it an amazing craft for a Valentine's Day craft project as well. You'll only need a few very inexpensive supplies (a must in my book!), print and cut out the free template pieces, and you're all set to start making ladybugs bookmarks in no time!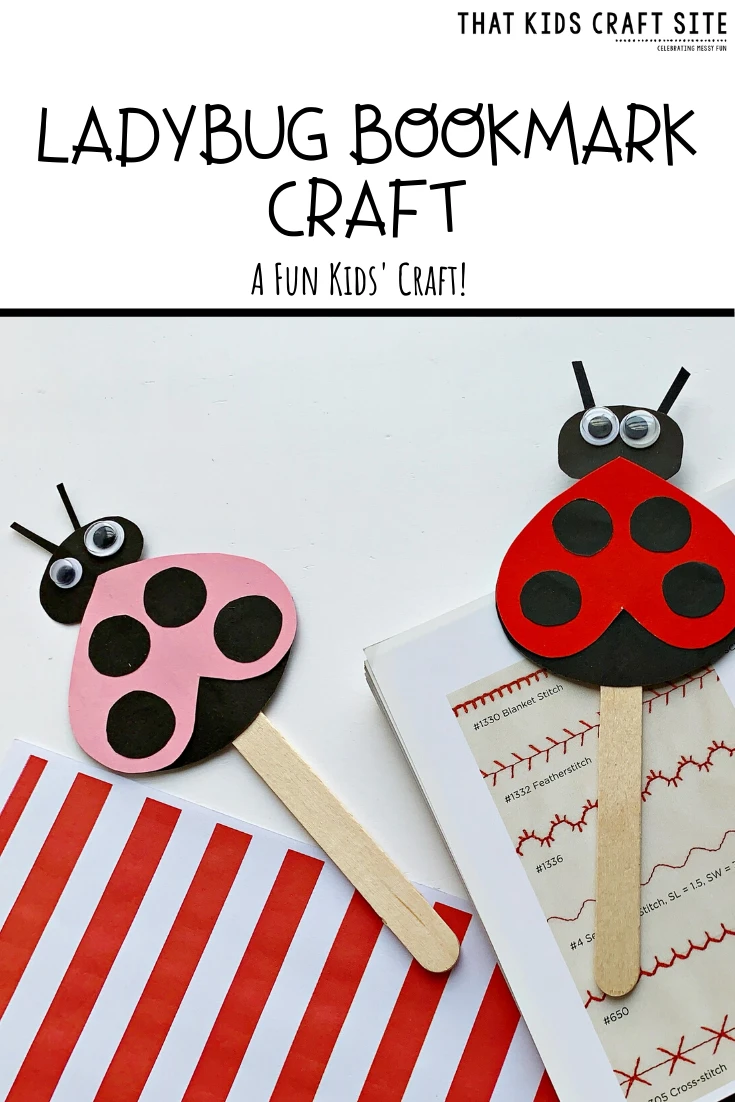 Ladybug Craft for Preschoolers
If you've done some of my other projects you probably know by now I absolutely love simple and inexpensive crafts. That's why I adore these ladybugs bookmarks; it takes almost no prep-time and I can guarantee you have the supplies laying around your house from other cool craft projects.
You'll need:
Ladybug Bookmark Template → Get it HERE!
Colorful craft paper
Wooden craft sticks
Scissors
Glue
Googly eyes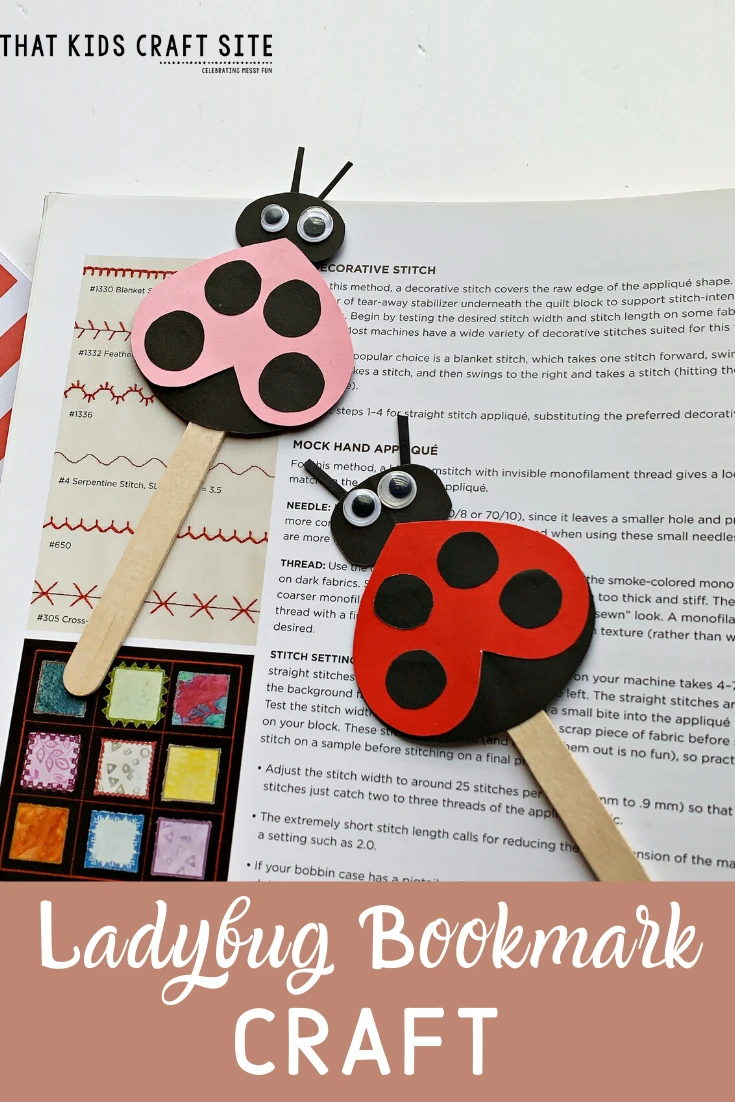 Easy-peasy, right?!
How to Make a Ladybug Bookmark Craft
Get all of your supplies and print out the template, follow the instructions down below to make the ladybug bookmarks and enjoy!
Download the Ladybug Bookmark Template → Click HERE
How to use the Ladybug Bookmarks
Encourage having fun while reading! These bookmarks can be used as reading pointers too. It can help your kids track their words during their reading sessions.
Word Hunting Game: Make learning extra fun by letting your preschoolers make their own ladybug bookmarks and use them as pointers to "hunt" for words around the house.
Mark your kids' favorite part of any book.
Other Articles You Might Be Interested In: