The Discovery Channel's "Shark Week" will be here before we know so it's time to get ready with shark arts and crafts for the whole family!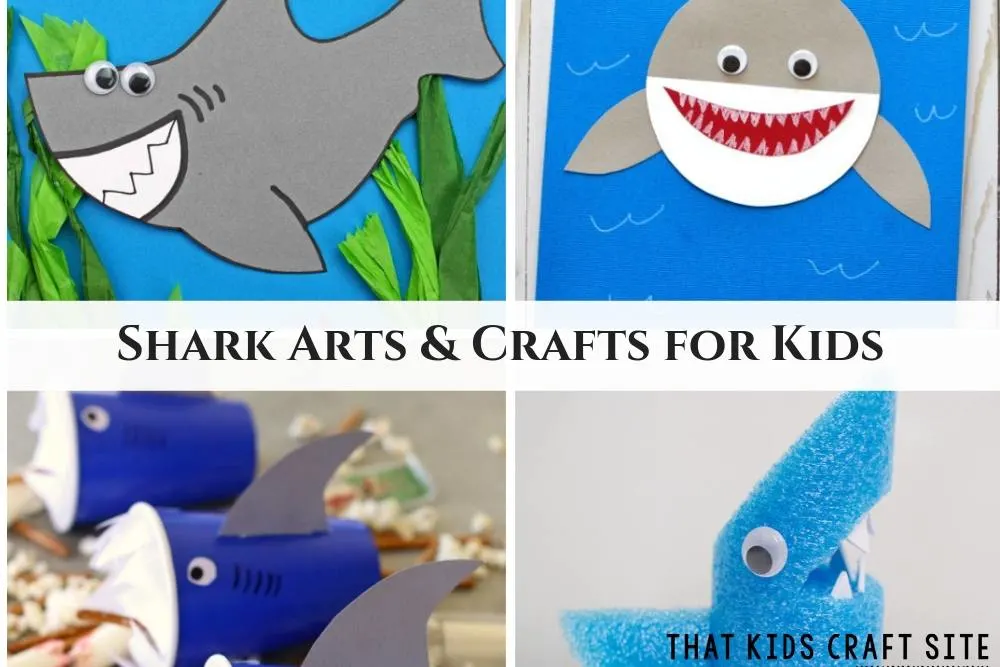 Shark Arts and Crafts for Preschoolers and Above
While preschoolers are definitely not ready for the scariness of sharks, they've been exposed to sharks since Nemo swam across the ocean. Since you won't necessarily be sitting down and watching Jaws or Shark Week with them, it's a good idea to introduce shark activities in other ways. Scroll down to see our list of favorite shark books that will help ease kids into the shark frenzy.
And, of course, who could forget the infamous Baby Shark song? *Warning: Once you get it in your head, you're likely to be singing it for days to come. We apologize in advance."
If shark arts and crafts are still something your little one wants to tackle, here are some of our favorite shark arts and crafts around. Enjoy!
Shark Crafts and Activities

1. Paper Shark Craft ~ via I Heart Crafty Things
2. Shark Cootie Catcher ~ via Easy Peasy and Fun
3. Paper Bag Shark ~ via Crafts on Sea
4. Shark in the Ocean ~ via Messy Little Monster
5. Shark Clothespin ~ via Growing Up Gabel
6. Rockin Paper Plate Shark ~ via Artsy Momma
7. Pool Noodle Shark ~ via Sengerson
8. Shark Puppet ~ via The Soccer Mom Blog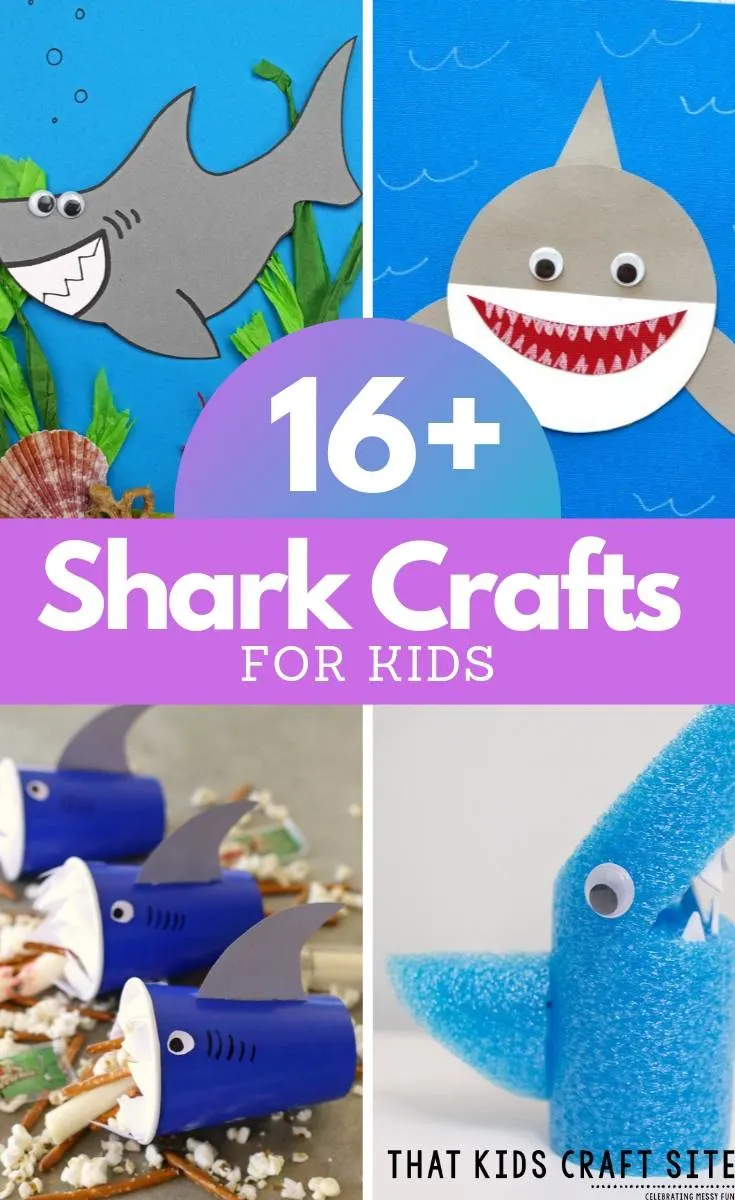 This article contains affiliate links to products you might enjoy!
More Awesome Shark Crafts for Kids
9. Shark Cups ~ via Mom Endeavors
10. Shark Clothespin Magnet ~ via Things to Share and Remember
11. Shark Sensory Bottle ~ via Parenting Chaos
12. Circle Shark ~ via Our Kid Things
13. Shark Toilet Paper Roll ~ via Glue Sticks and Gumdrops
14. Woven Paper Shark ~ via Buggy and Buddy
15. Feed the Shark Play Dough ~ via Left Brain Craft Brain
16. Shark Fin Bookmark ~ via Simplistically Living
Books About Sharks
There are a ton of great books about sharks for kids. Here are five of our favorites:
What are some of your favorite shark crafts and activities? Share them with us below!
You Might Also Like These Other Fun Summer Crafts for Kids: