This holiday season make your own adorable reindeers with this easy and fun reindeer craft to decorate the house or to give away and spread some Christmas cheer!
With a handful of supplies and a few easy steps, this reindeer craft can be whipped up in no time but will be enjoyed all season long!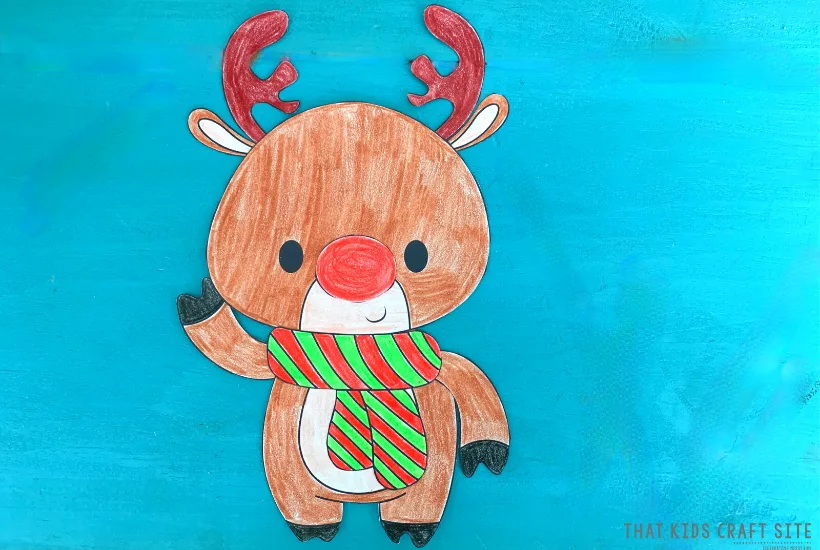 Build-a-Reindeer: Christmas Craft
If you are looking for some fun and creative Christmas crafts to do with your kids this year then you are in the right place!
With a free printable template, this reindeer craft allows kids to learn how to follow the steps to make the reindeer while also letting them use their imaginations in decorating it however they like!
This reindeer craft is a great way to let kids practice cutting and gluing on their own, without the stress of a huge mess to clean up afterwards.
But if messy crafts are your thing then break out the glitter glue and get super festive with it!
Whether you are looking for a craft to do with a bunch of kids for a fun Christmas party or just something to make together as a family, everyone will love this adorable reindeer craft!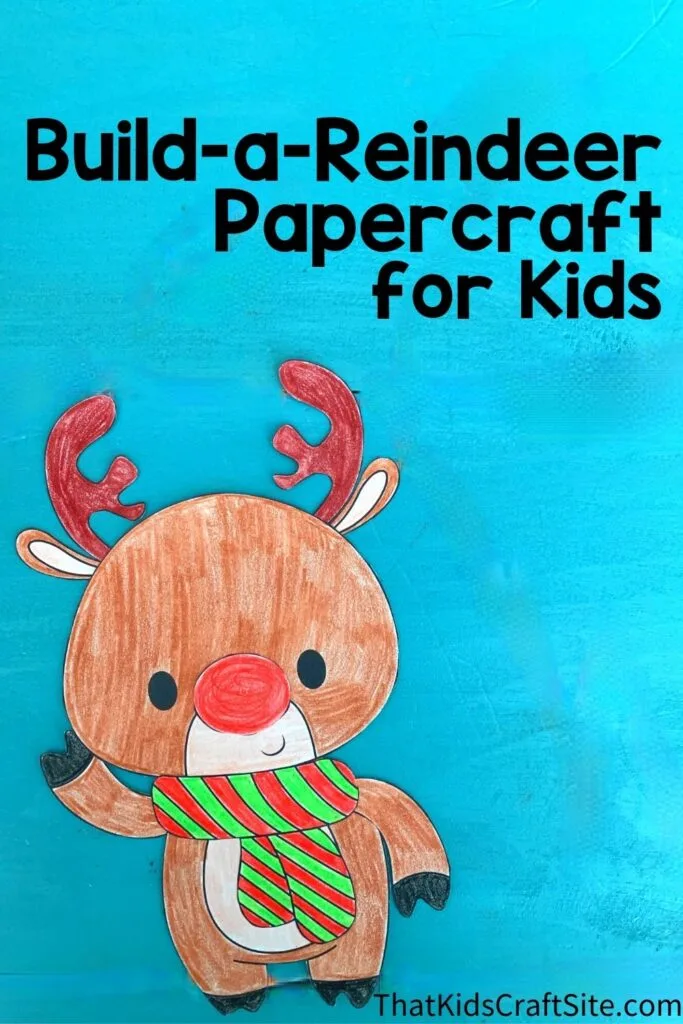 Christmas Reindeer Craft Supplies
Here's what you'll need to make your own Christmas reindeer craft.
– kid-friendly scissors
– a glue stick
– crayons or markers (optional)
– the FREE printable template (it's in the Freebies Library!)
Not a member of the Freebies Library yet? No worries! Sign up for it and our weekly newsletter below!
How to Make Your Paper Reindeer Craft
When you have gathered your supplies and are ready to get started making your reindeers follow the simple steps below to get started!
1 – Print out the template from the Freebies Library
2 – Color all the pieces of the reindeer.
3 – Cut out each part of the template.
4 – Glue the reindeer pieces to its body.
5 – Add anything extra to your reindeer to make him one of a kind!
6 – You're finished!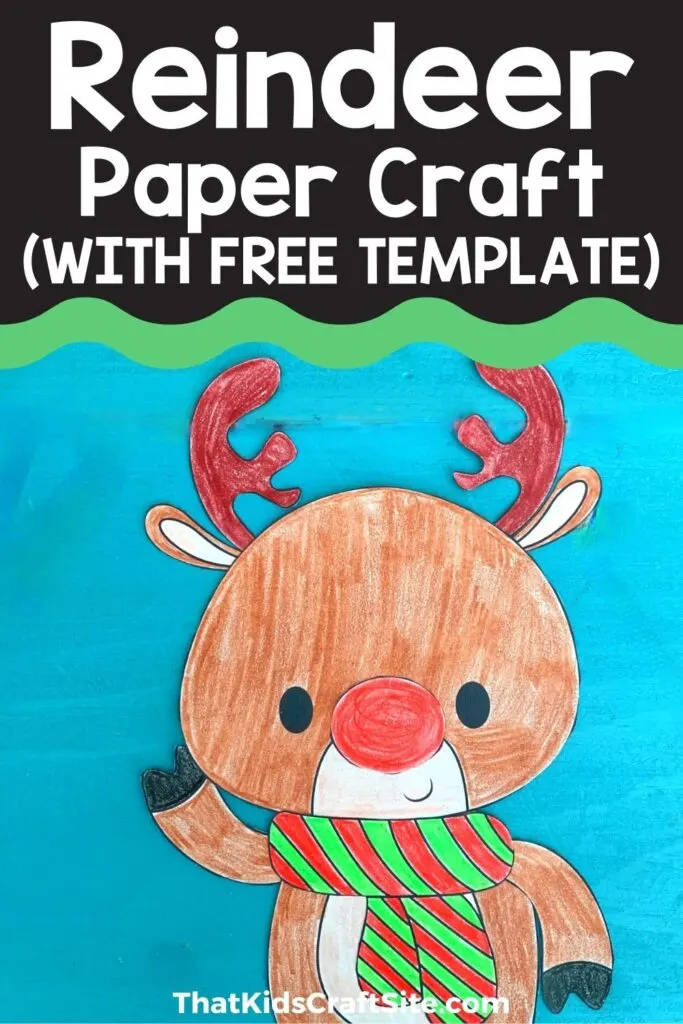 What to Do with Your Reindeer Papercraft
While making this reindeer is so much fun, there are still so many things you can do with it when it's done!
Here are some things you can do with your reindeer craft:
– Make nine of these reindeer, but only one with a red nose, and string them up to have a whole garland of Santa's reindeer.
– Make a homemade Christmas card and glue him to the front.
– Write a sweet note on the back and give him to someone special.
– Hang him on the fridge for everyone to enjoy.
There are so many other creative things to do with your reindeer! Whatever you decide will be so much fun and will help spread some joy this holiday season!
You May Also Like These Other Crafts for Kids: