Get ready to create your own jack-o-lantern with this easy Build a Pumpkin craft for kids! It's the perfect papercraft for fall!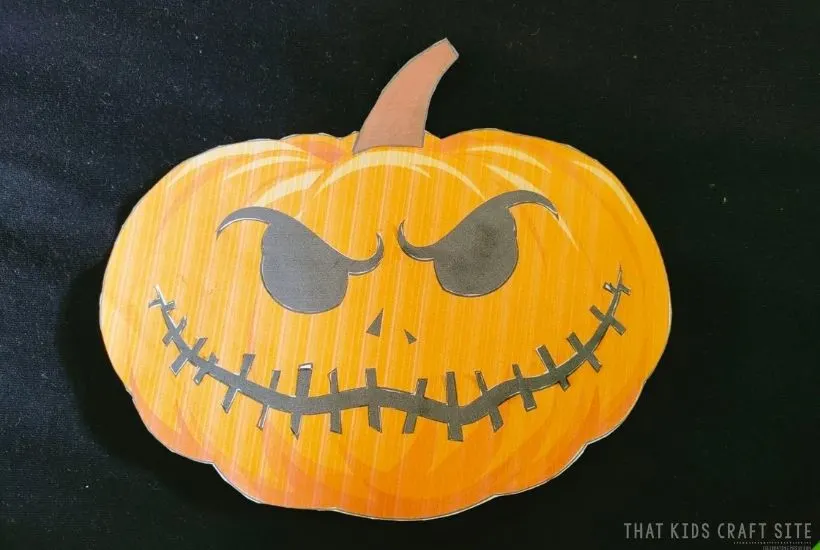 Paper Pumpkin Craft
We love papercrafts that are built using templates. They make it easy for little learners to practice those fine motor skills (because cutting is always involved) while also making something super cute that can be used at home or in the classroom.
This papercraft pumpkin is great not only for a decoration at home (hello, fridge art!), but it can also be used on a bulletin board at school.
Simply have your students create their own pumpkins and staple them to your fall bulletin board. You can use green construction paper cut like grass to serve as the 3-dimensional aspect of the board. A brown fence in the background could add dimension too.
It makes it easy to turn a simple craft into a practical work of art that all can enjoy!
This pumpkin craft is especially good for helping students practice those cutting skills. It requires kids to cut out the small pieces and glue them onto the pumpkin. They can, of course, glue the pieces in the traditional places or go rogue and glue them wherever.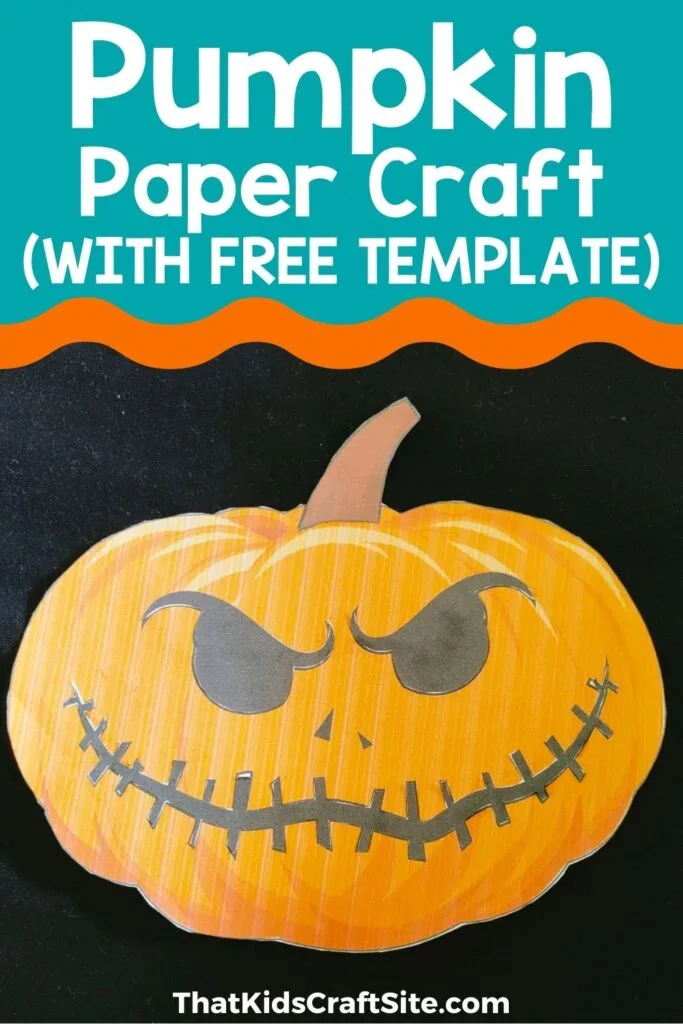 What You Need to Make This Paper Pumpkin Craft
Papercrafts created from templates also make it easy on your supply gathering! There are very few things needed to create your own.
Here's what you'll need to have on hand:
Pumpkin Template (it's in the Freebies Library)
Kid-friendly scissors
Glue stick
Yep, that's it! Just three simple things to build your own pumpkin in no time!
Not a member of the Freebies Library yet to download your free template? Join below!
How to Build Your Pumpkin
To build your pumpkin you'll first need to have the three supplies listed above. Once those are on hand, here's how to build it.
1 – Print out the template.
2 – Cut out the pieces on the template.
3 – Using the image of the craft on the template, glue the pieces onto the pumpkin using the glue stick.
4 – Hang on the bulletin board or on the fridge! Enjoy!
That's it! It's that easy to make your own paper pumpkin craft!
Give it a try and show us your finished pumpkin by tagging us on Instagram!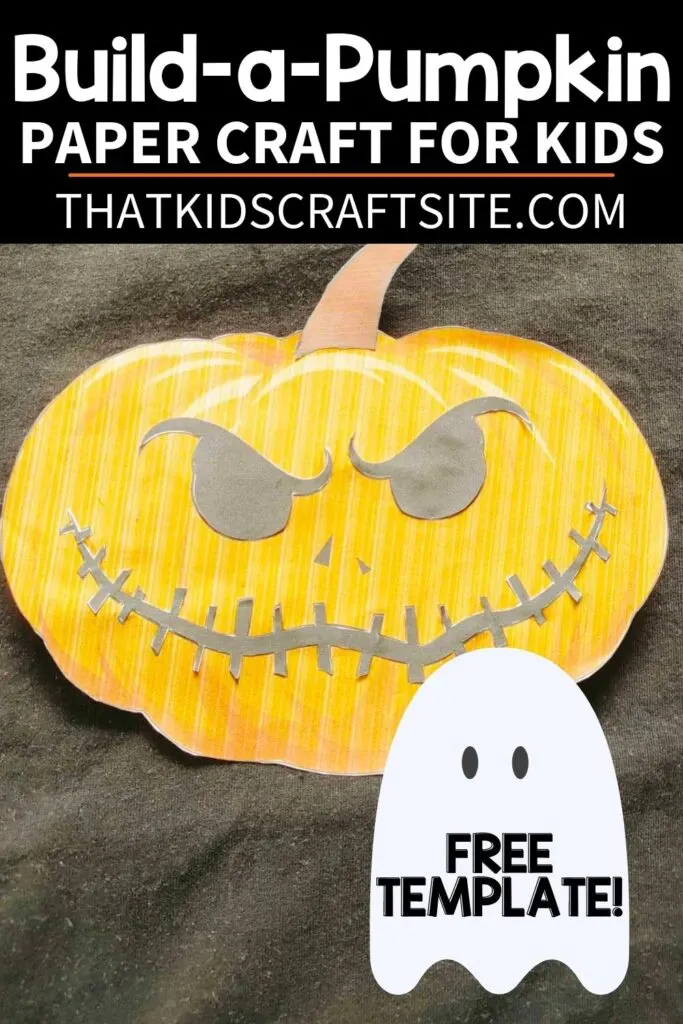 Looking for some other paper crafts to build? Try these!