Gather 'round the crafting cauldron! It's time to make a witch Halloween craft with the kids!
---
There's nothing terribly spooky about this Halloween witch craft – she is rather friendly after all, but it's the perfect craft to get kids in the mood for this most bewitching night of the year.
It's easy to make and can be done at home, in preschool, or in the elementary classroom. All you need are a few basic supplies and the printable template to get the craft going.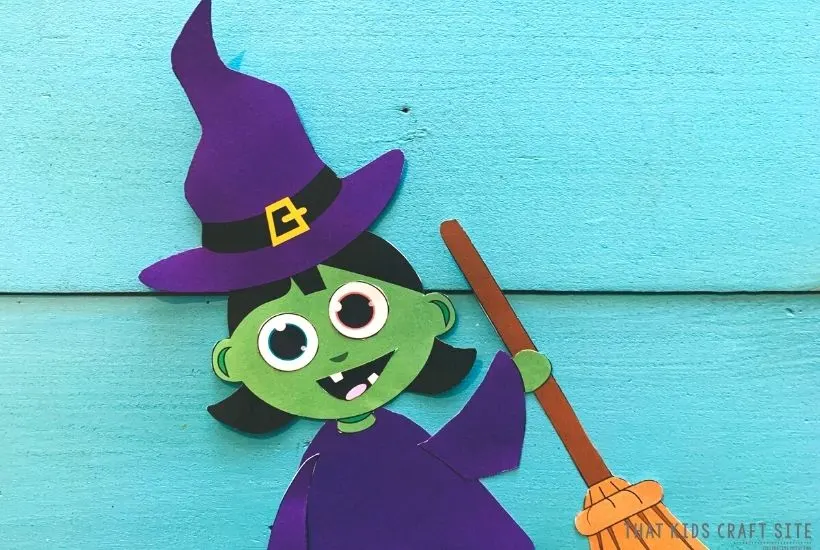 Build-a-Witch Halloween Craft
Like our other Build-a-Craft crafts, the Halloween witch comes complete with all of the pieces that you need in order to create her.
We love these types of crafts because they are really good practice for little crafters as they work on their fine motor skills. Cutting is a hard job!
You can create a simple witch or use her as a bookmark, puppet on a craft stick, or attach her to the bulletin board to make the perfect Halloween display.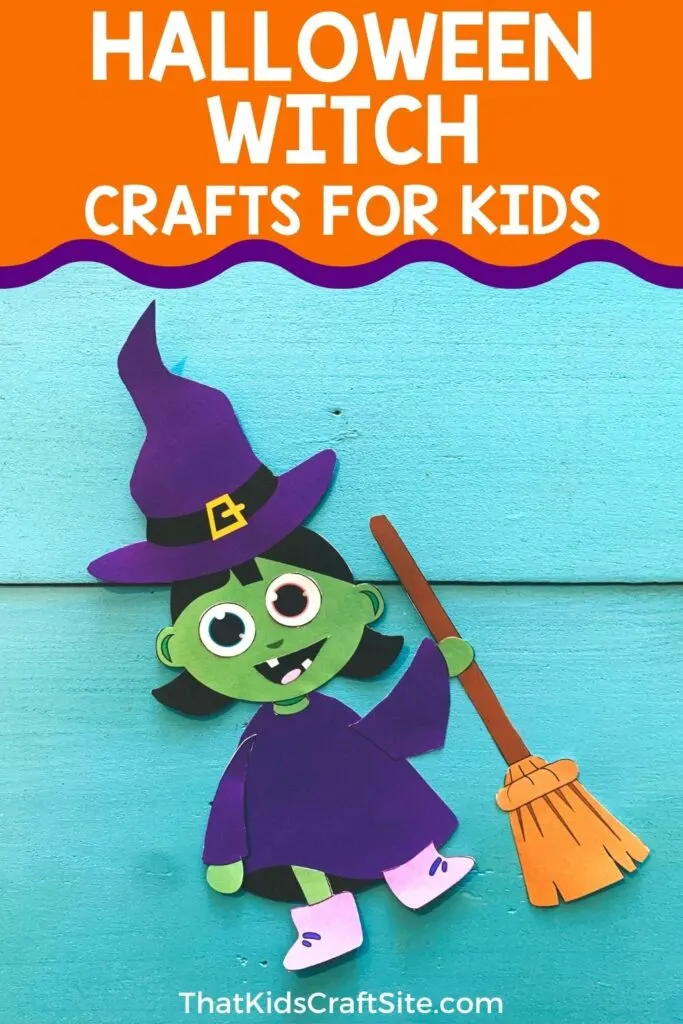 What You'll Need to Make the Witch Halloween Craft
As we mentioned above, there are not too many things you need to make this adorable witch craft.
Just be sure to grab:
Not a member of the Freebies Library yet? No worries! Simply sign up for the weekly newsletter and library below! The password will be emailed to you (be sure to check your SPAM folder – especially if you're using gmail or a school email.)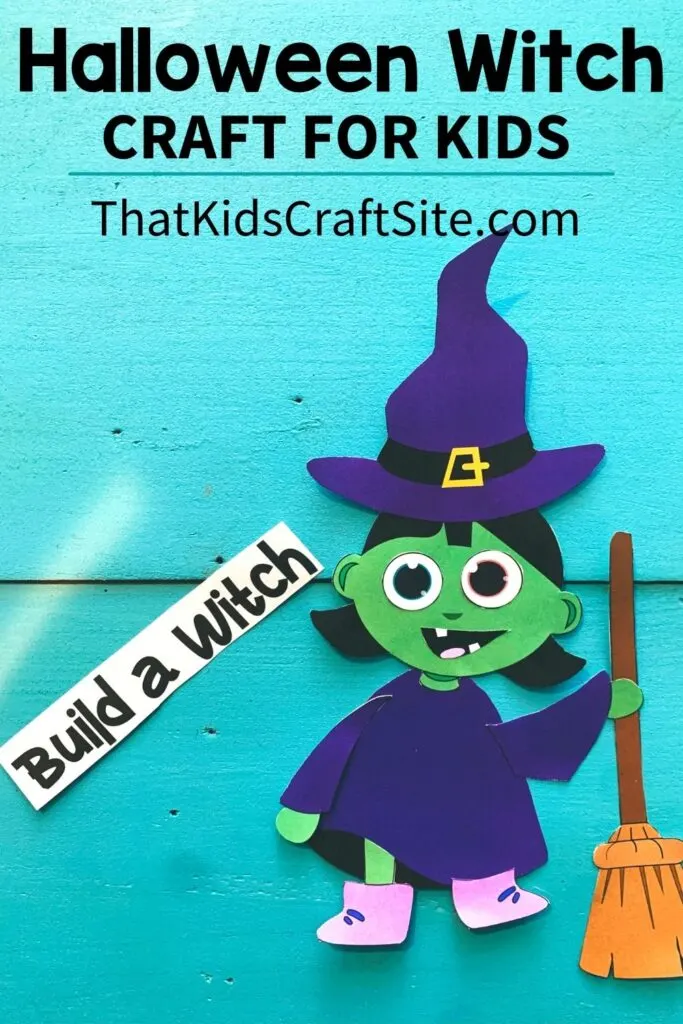 How to Make the Halloween Witch Craft
Making the witch is just as easy as the supplies you needed to gather.
1 – Print out the free template with all of the witch pieces.
2 – Cut out the witch pieces and set them aside.
3 – Glue the pieces together using the pictures in this article or the picture on the template as a guide.
4 – Attach a craft stick to the back to turn it into a puppet. (optional)
It's that easy!
Before you know it you'll have the cutest Halloween witch in the house (or school!).
Happy crafting!
You Might Also Like…