There's no need to be afraid! This adorable skeleton Halloween craft is anything but spooky!
If you're looking for a fun skeleton craft to make for Halloween this year with your kids, this papercraft is a great option.
It features a friendly skeleton with big eyes and a happy wave!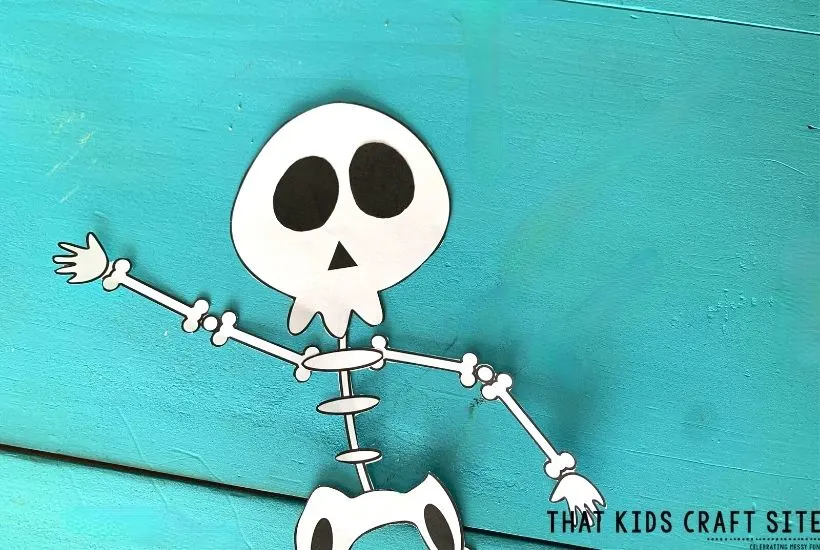 Making the Skeleton Halloween Craft
The skeleton Halloween craft doesn't take many supplies at all to make. In fact, all you need to create your own Halloween skeleton is:
That's it! Pretty simple, right? We are big fans of crafts that don't require a lot of materials!
If you're not a member of the Freebies Library yet you can sign-up for our newsletter below to join. The secret password will be emailed to you!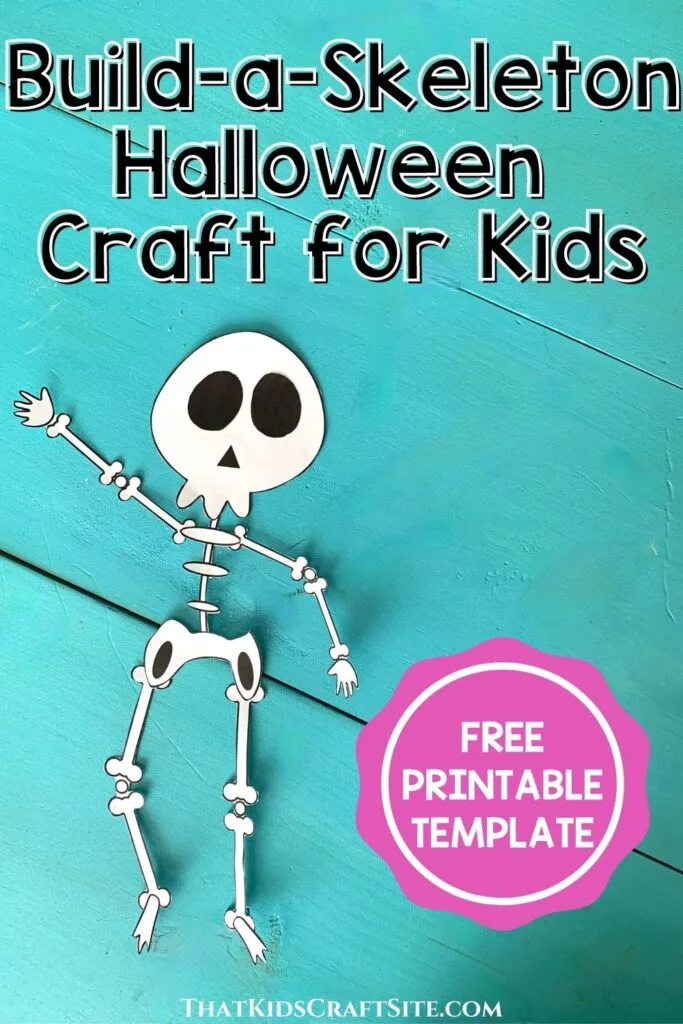 How to Make the Halloween Skeleton
Making the skeleton is just as easy as gathering the supplies will be!
1 – Print out the skeleton template with all of the bones and pieces.
2 – Cut out the pieces. Be careful when cutting them out as some of the pieces are small.
3 – Use the glue stick to glue the pieces of the skeleton together. If you're gluing the skeleton to a piece of construction paper (this is recommended if you want to make him more durable or display him!), you can glue the pieces directly to the page starting with the spine.
4 – Let the completed skeleton dry and then hang him up or slide him into the front of a binder as a Halloween decoration!
What to Do with the Halloween Skeleton
Making crafts is great fun, but what do you do with them after you're done? Here are some ideas for how you could use your Halloween skeleton:
Have students make skeletons and then write acrostic poems about them. Display the poems and the skeletons on the bulletin board.
Make a card out of the skeleton to send to a loved one who lives far away.
Put a couple of magnets on the back of the skeleton and hang it on the fridge!
Slip the completed skeleton into the front pocket of a binder to create a fun, Halloween-themed book.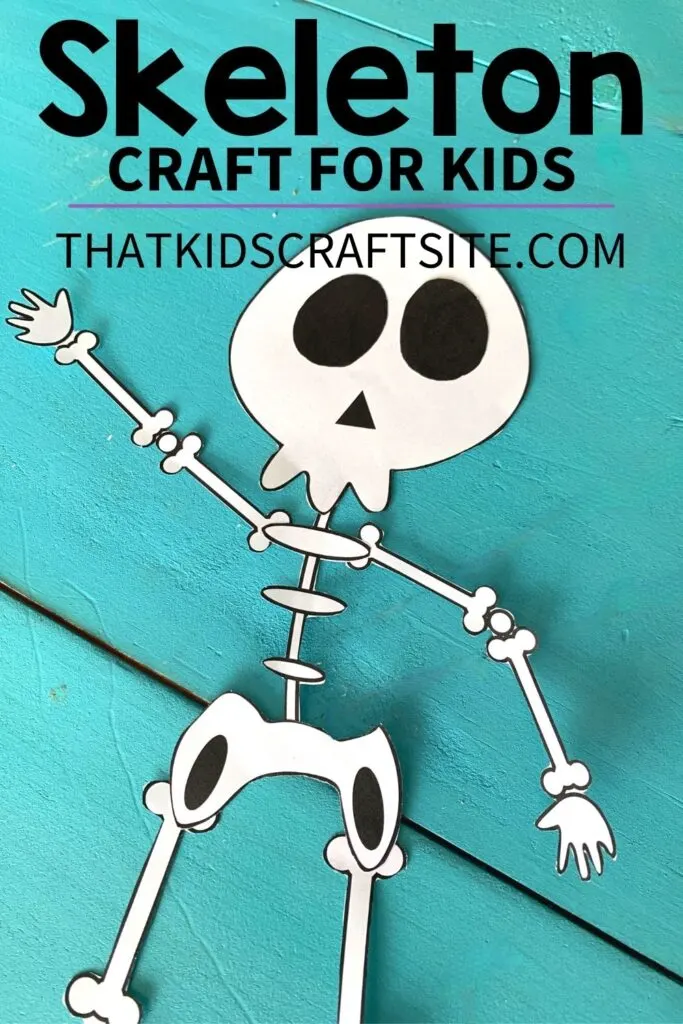 The options are endless!
If you liked creating this skeleton Halloween papercraft, you should also try making the witch papercraft and the ghost craft! They're great for building other Halloween characters too!
Have a spooktacular Halloween!
You Might Also Like: