Halloween is almost here and that means it's time to munch on some tasty Halloween snacks. But what fun is a Halloween feast if you don't have a Halloween placemat printable to put your plate on?!
Thankfully, we've designed a free printable Halloween placemat that fits on regular 8.5″x11″ paper and is in all black and white.
That means you save on custom printing and don't have to use color ink to print it out!
Win-win!
(Scroll to the bottom to get your free printable placemat!)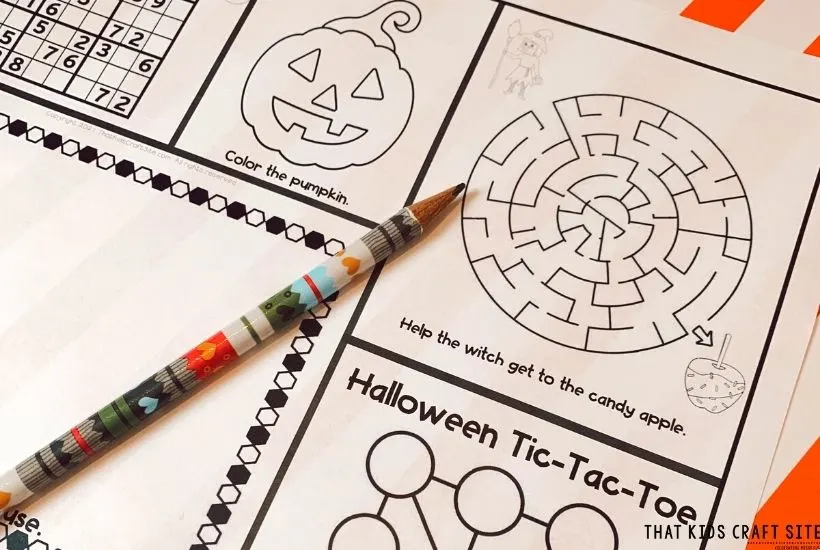 Free Activity Placemat for Halloween
Activity placemats are fun and keep kids busy while they're waiting for the meals. That's why restaurants hand out placemats and a pack of crayons when they seat families with kids.
This free printable Halloween placemat features activities and a chance for your kids to get creative.
There are five different sections:
Halloween Sudoku
Color a Pumpkin
Halloween Maze
Halloween Tic-Tac-Toe
Draw a Haunted House
The sections are a good mix of guided activities and space for creativity. That's important because you never know how your child might be feeling or what he or she might feel like doing while waiting for food!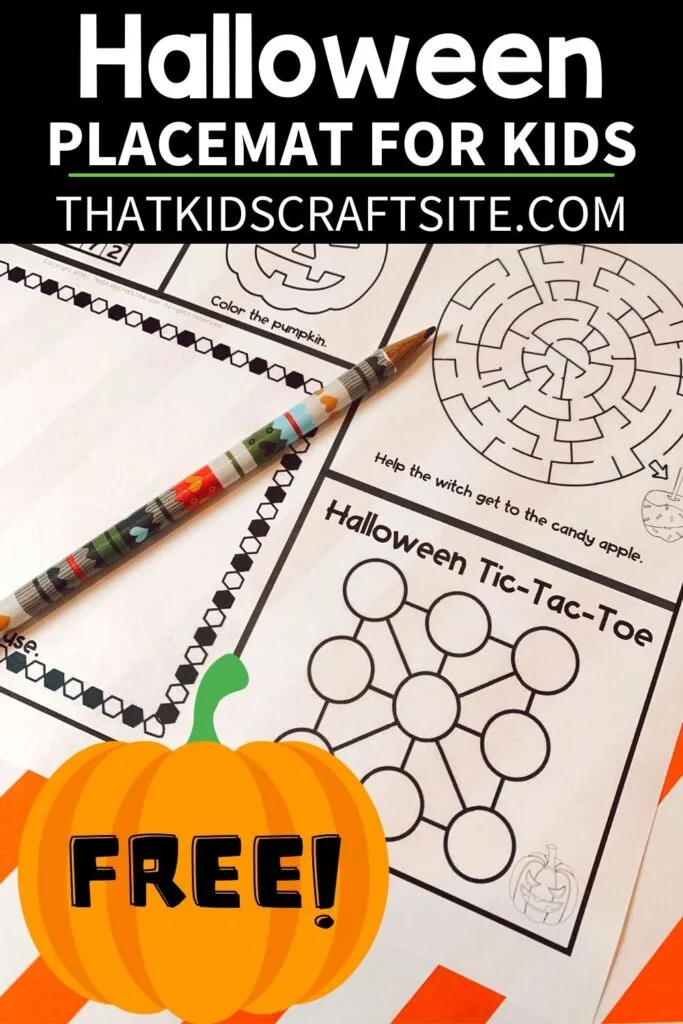 How to Get the Halloween Placemat Printable
The free Halloween placemat printable is available in the That Kids' Craft Site Freebies Library. It's located under the "Coloring Pages" section so you can find it easily.
Simply click on the image or the caption underneath and you'll be able to download the PDF and print it.
If you're already a member of the freebies library, click here to sign in using the secret password.
Not a member of the freebies library yet? No worries! Simply fill out the form below and the password will be emailed to you.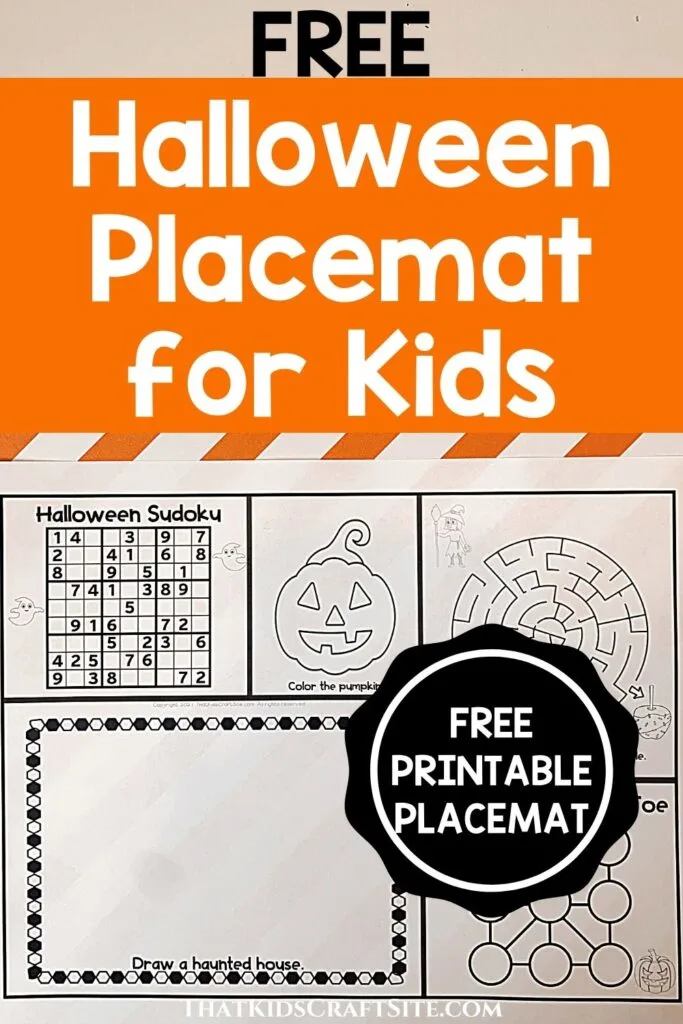 More Halloween Fun
Be sure to check out these other fun Halloween activities! They're spooktacular!