Booooo! Be prepared for the spookiness of the Halloween season with this build-a-ghost Halloween ghost craft!
It's sure to be a frightfully good time!
Build-a-Ghost: Halloween Ghost Craft
After we made our build-a-bat Halloween bat craft, we got to thinking about what other Halloween things we could build. It seemed only natural that a ghost be the next one we tackle!
This simple craft is great fine-motor skills practice for kids as it involves cutting out the printable template that's below.
While you could go rogue and just cut a ghost out of construction paper, the ghost template makes it easier to hone those fine motor cutting skills.
And, just because it's a template doesn't mean your kids can't be creative with it!
Let them color their ghost (perhaps a plaid ghost or maybe one with polka dots!) and play with the placement of the pieces.
Just because our ghost has his arms coming out of the side of his body doesn't mean that your child can't have a ghost with arms coming out of his head!
Forget about the "rules" of what a ghost "typically" looks like in images and just have fun with the craft!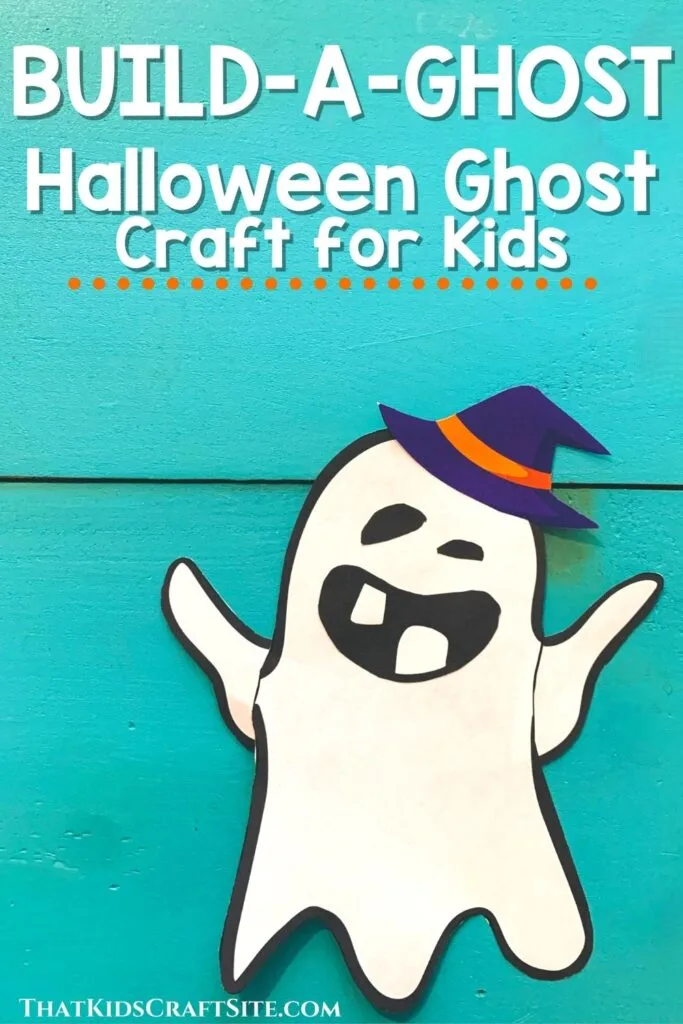 Halloween Ghost Craft Supplies
Here's what you'll need to make your own Halloween ghost.
– kid-friendly scissors
– a glue stick
– crayons or markers (optional)
– the FREE printable template (it's in the Freebies Library!)
Not a member of the Freebies Library yet? No worries! Sign up for it and our weekly newsletter below!
How to Make Your Halloween Ghost Craft
I am not big on complicated crafts – mainly because I don't have the patience! – so this one is simple to make. Here's how.
1 – Print out the template from the Freebies Library.
2 – Cut out the pieces of the template.
3 – Glue the ghost pieces onto the ghost's body. You can choose to follow ours as seen in the images or go wild and make your ghost one of a kind.
4 – Add polka dots, stripes, swirls, mini-pumpkins, or whatever you want to your ghost's body. (optional)
5 – You're done!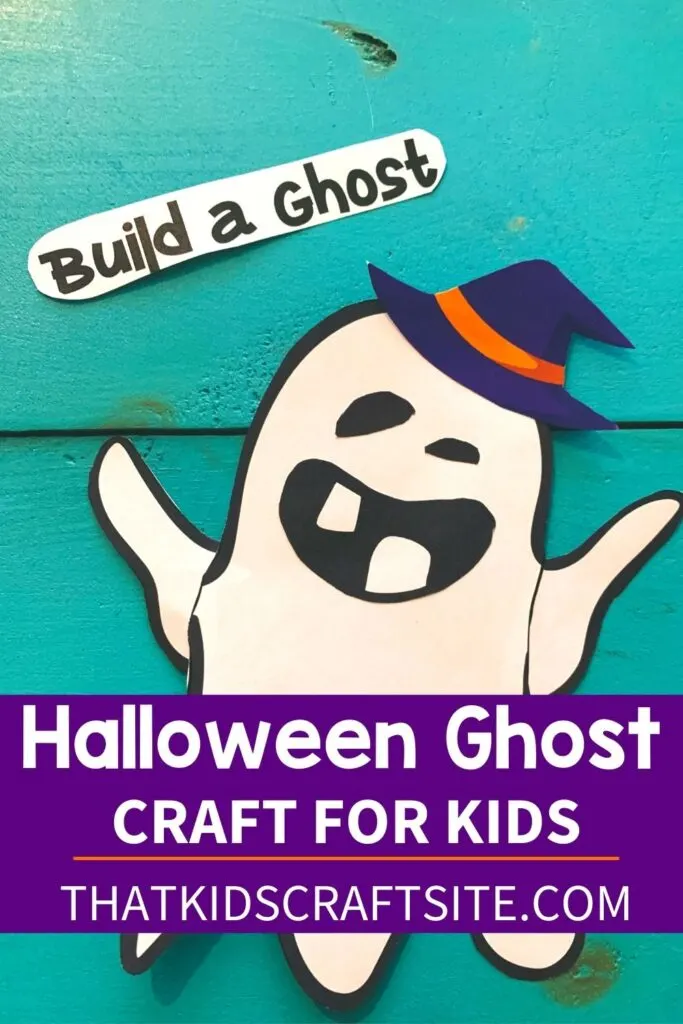 What to Do with Your Halloween Ghost
Kids' crafts are great, but what do you do with them after they're done? It can be a perplexing moment for sure!
Here are some ideas of things you can do with your Halloween ghost craft:
– Place a magnet on the back and hang him on your fridge.
– Punch a hole in his hat and hang him up.
– Have your whole class make ghosts and hang them on the class bulletin board for Halloween.
– Attach a craft stick to the back and make a puppet! You can even invite your bat friend over for a Halloween puppet show!
Whatever you do with your kid's craft, enjoy the process and make some spooktacular Halloween crafting memories together!
You Might Also Like: