It's exciting to learn about new letters and the Letter E is no exception! Check out these fun Letter E crafts for kids to take your alphabet lessons to a whole new level!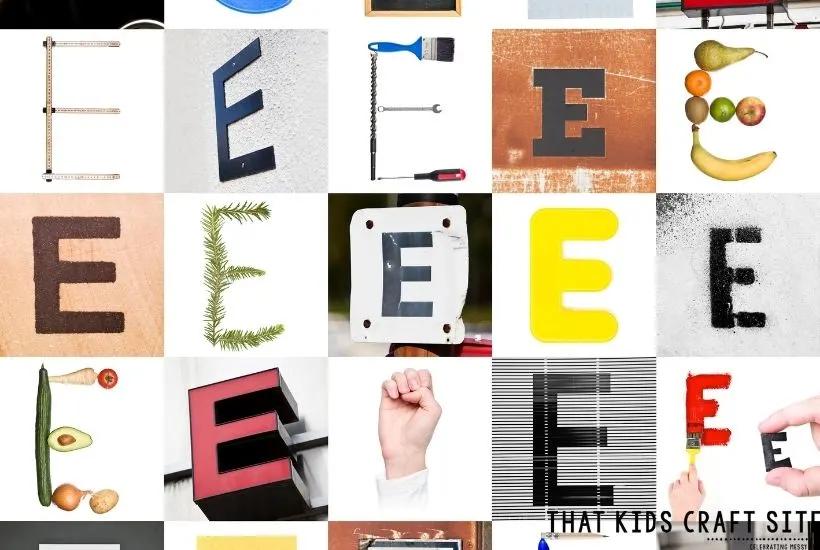 Crafts and Activities for the Letter E
E can be a tricky letter to learn! It makes different sounds, is sometimes silent and shows up in the most peculiar places.
That's why the more crafts and activities you can do to help reinforce the sound, shape, and use of the letter E, the better!
The crafts below offer a great mix of sounds – egg and Earth and eagle for example.
Take your time teaching the letter so that your children get a chance to really understand when and how it is used. There's no rush to get through the alphabet!
And, the more hands-on you make the lessons and activities, the more your child will remember.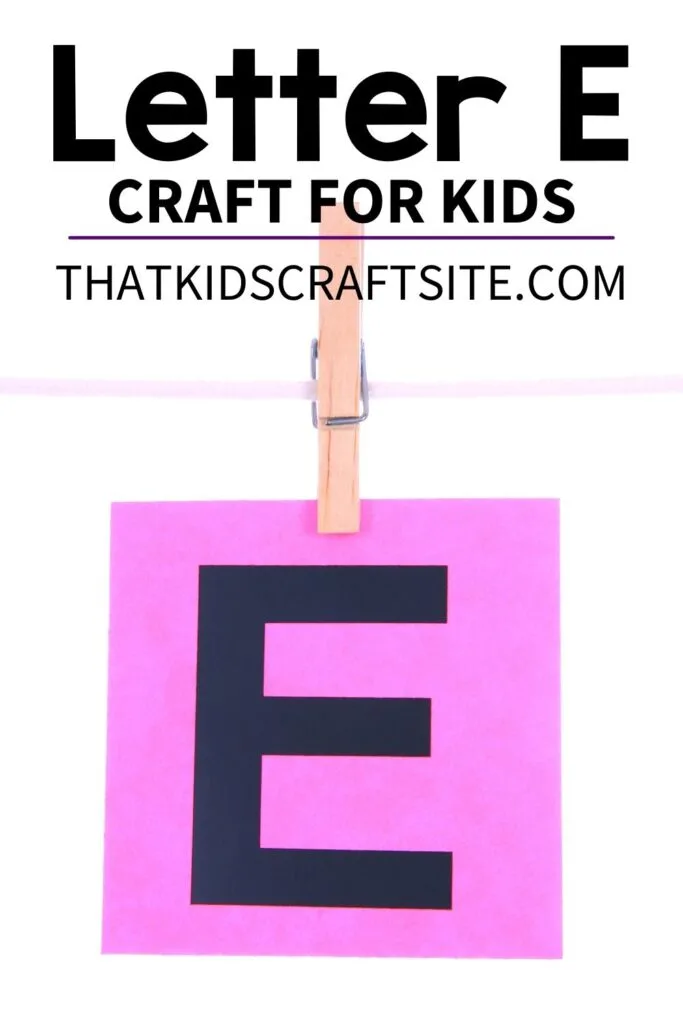 Supplies Needed for the Letter E Crafts
As you'll see, each of the crafts below requires its own unique set of supplies. That being said, there are common materials that almost all of them require. Here are a few:
glue sticks or glue
kid-friendly scissors
construction paper
markers
crayons
paint
Be sure to check out the directions for the crafts you choose to make before introducing them to your kids. There's nothing work than having a craft planned and then discovering you don't have all of the supplies you need to make it!
Crafts to Help Teach
Take a look at the crafts below and choose your favorite activities as you delve into creating the most excellent letter crafts on Earth!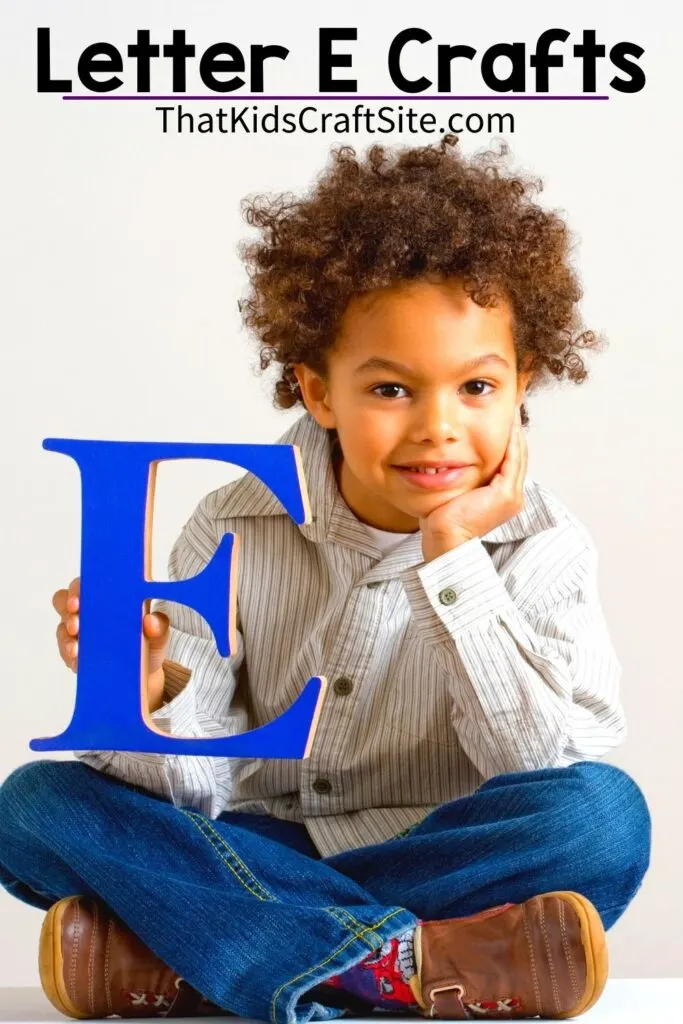 Try your hand at some of the Letter E crafts above and let us know which ones were your favorites!
You Might Also Like: