When it's cold to go outside and build a snowman or there isn't enough snow, you can still have just as much fun building this snowman craft inside. Plus it will last longer!
Have fun making this cute snowman craft from inside the cozy and warm house this winter!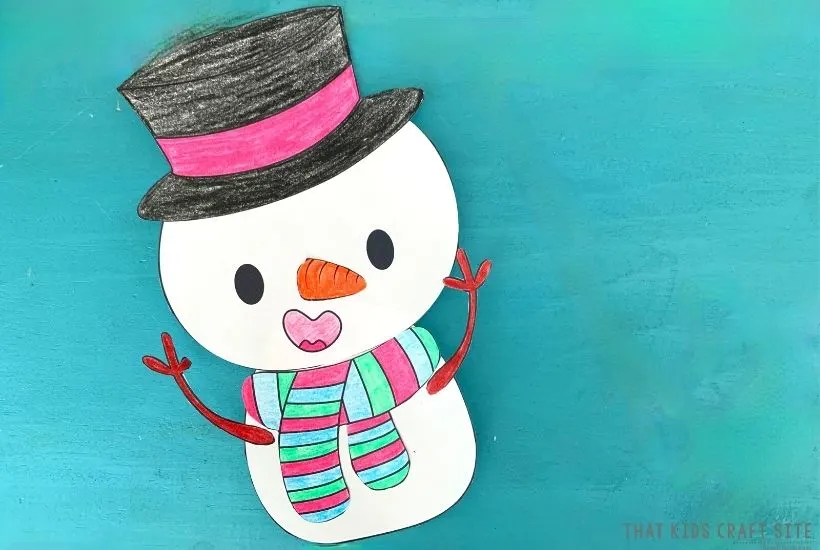 Build-a-Snowman: a Winter Craft for Kids
Building a real snowman is fun but let's be honest, it's harder than it looks! When the snow won't stick or your snowballs keep tipping over, things can turn from fun to frustrating really fast!
The good news is this snowman craft comes with all the fun and no frustration!
It's so easy and simple that most kids should be able to cut it out and glue it together all on their own.
While it's straightforward enough to allow kids to follow the directions easily, it still leaves tons of room for kids to use their imaginations and get creative!
So break out the craft supplies and make your own indoor winter wonderland with these adorable snowmen!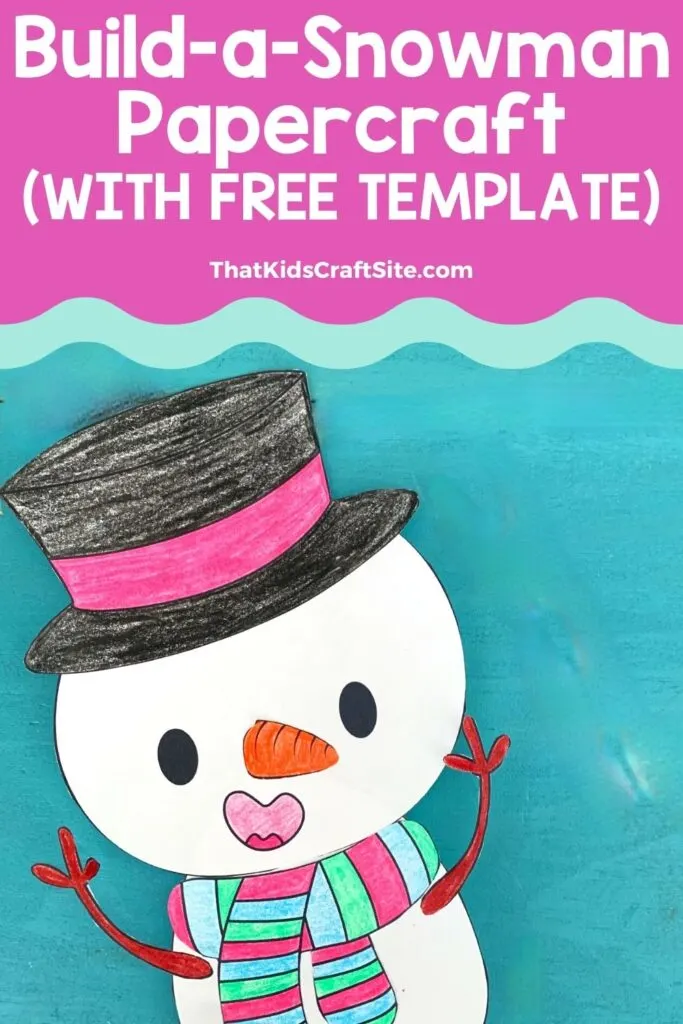 Winter Snowman Craft Supplies
Here's what you'll need to make your own snowman papercraft.
– kid-friendly scissors
– a glue stick
– crayons or markers (optional)
– the FREE printable template (it's in the Freebies Library!)
Not a member of the Freebies Library yet? No worries! Sign up for it and our weekly newsletter below!
How to Make Your Paper Snowman Craft
The directions for this snowman craft are pretty simple but that just means there's more freedom to get creative and make your snowman unique!
1 – Print out the template from the Freebies Library.
2 – Color the snowman's hat, nose, mouth, scarf and arms.
3 – Cut out each piece of the snowman.
4 – Glue each of the snowman's pieces to his body.
5 – Add any special or unique touches to make him one of a kind.
6 – Your snowman's all done!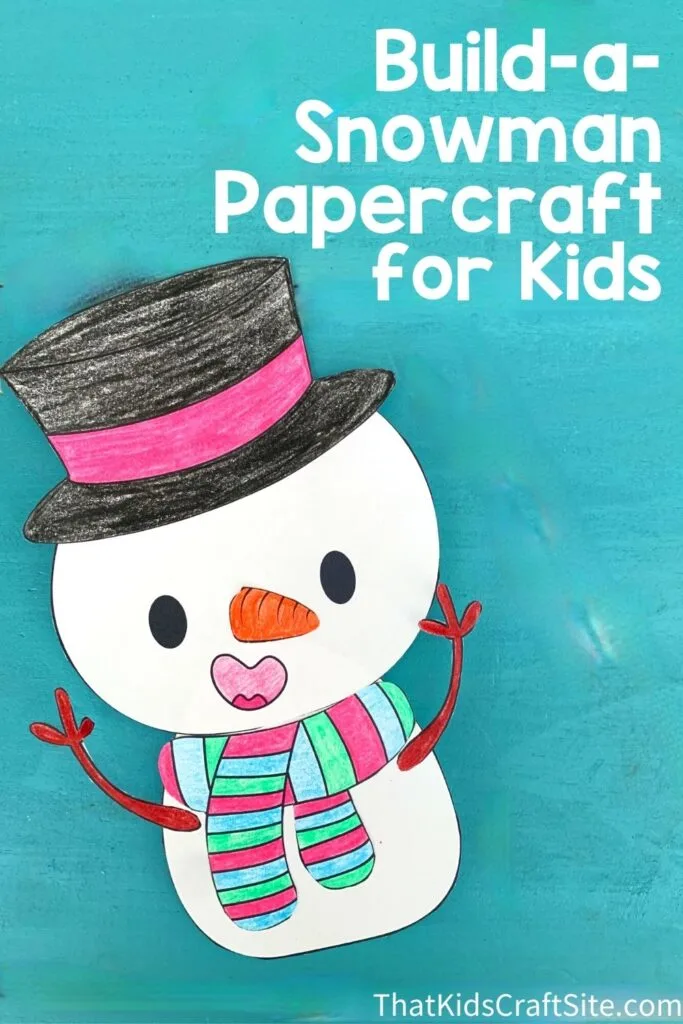 What to Do with Your Snowman Papercraft
Find something fun to do with your snowman so he doesn't get lost at the bottom of a pile of papers! Here are some ideas:
– Glue him to a popsicle stick and make up your own Christmas puppet show.
– Cut out some paper snowflakes and hang them from the ceiling with your snowmen to make an indoor winter wonderland.
– Make a Christmas tree and reindeer to go with your snowman for a full festive scene.
– Give to someone special to show how much you love them!
This fun snowman craft is a great way to not only get excited about Christmas but also all the beautiful snow that comes with it!
You May Also Like These Other Crafts for Kids: