Santa would be lost without his elves! Kids will love making their own Christmas elves; it brings the North Pole a little closer to home!
Spread some Christmas cheer in your house by making this simple yet adorable holiday elf craft.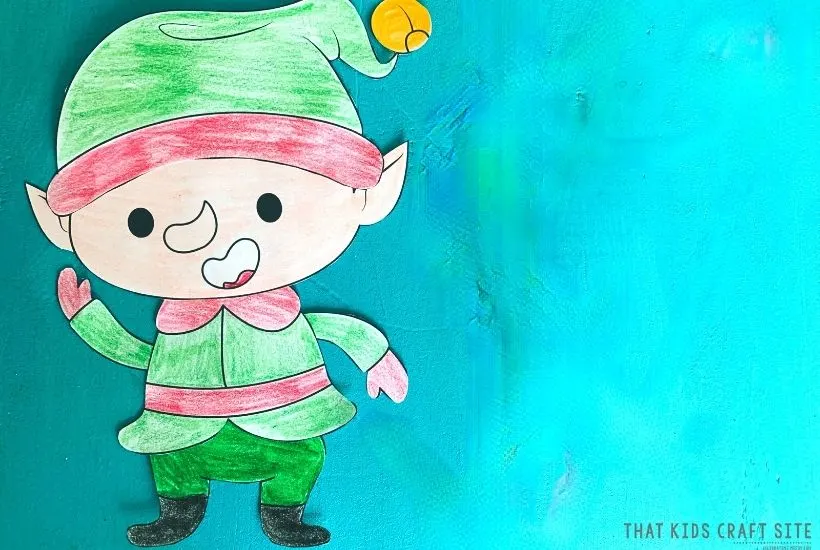 Build-an-Elf Papercraft for Kids
Elves make you smile. They just do.
Maybe it is their diminutive size; maybe it is their irrepressible Christmas cheer.
Whatever their magic, this craft is sure to delight your kids.
This craft requires only everyday craft supplies to complete, and it gives kids practice in cutting and gluing.
Your child can style her elf in classic Christmas colors or color him something else that is both merry and bright.
You can also pick out Elf on the Shelf names to give your final elfish creation and have her help with an Elf on the Shelf Scavenger Hunt if you're so inclined!
You'll love the easy prep and clean-up for this craft, and your child will love making her very own elf.
Just watch out; she may want to make a whole village full of elves!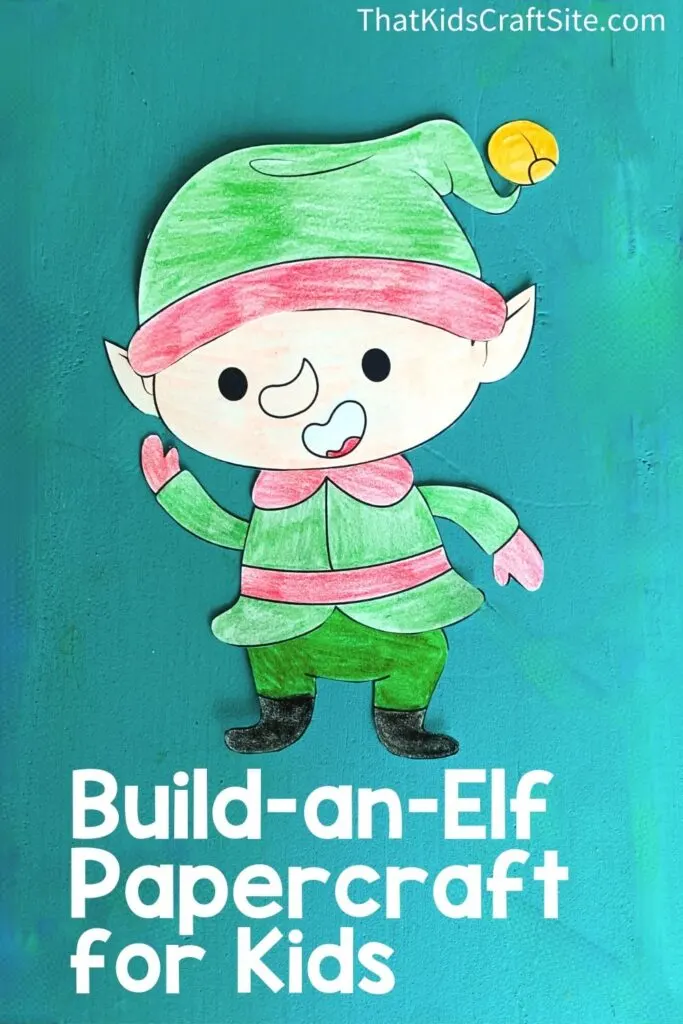 Christmas Elf Craft Supplies
Here's what you'll need to make your own Christmas elf craft.
– kid-friendly scissors
– a glue stick
– crayons or markers
– the FREE printable template (it's in the Freebies Library!)
Not a member of the Freebies Library yet? Sign-up below!
How to Make the Elf Craft
Here are the steps to make your Christmas elf:
1 – Download and print your Christmas elf printable from the Freebies Library.
2 – Color your elf.
3 – Cut out the pieces of your elf.
4 – Glue him together.
5 – Optional step: If you want to add some flair to your elf, you can use glitter pens, gem stickers, or glue on some pom-poms.
6 – You're all done!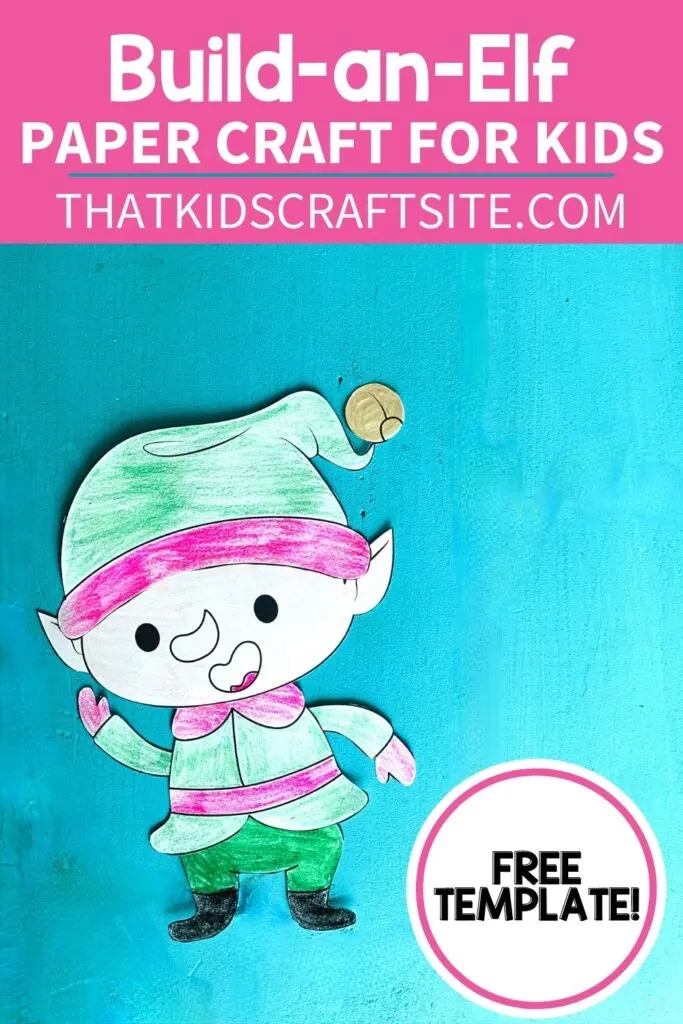 What to Do with Your Paper Elf
Elves are magic! Try these ideas to incorporate your Christmas elf in the holidays:
Elf on the Shelf
Make him your very own "Elf on a Shelf" and place him in a new spot every night.
Elf Ornament
Print him on cardstock and turn him into an ornament.
Elf Card
Mount your elf to colored paper for a homemade Christmas card.
Santa's Village
Have some rainy day fun: Make your own Santa's village with cardboard boxes or a pillow fort. Populate it with Christmas elves! You can make a toy shop, an ice skating rink, a candy cane forest…you name it!
Window Decor
Who needs gel clings? Tape your elves to your window to transform it into a Christmas scene.
December Bulletin Board
Are you a teacher? Christmas elves can decorate your December bulletin board. The elf puns write themselves: "Be your-elf." "You're amazing! Boost your elf-confidence." Or make a photobooth and post: "Take an elfie."
Christmas Elf Craft
This easy and delightful craft is perfect for home or school. It is simple enough for tiny hands to create and assemble, yet charming enough to engage older kids. This Christmas elf craft can raise the holiday spirit in your home or classroom with a few everyday supplies.
You Might Also Like…